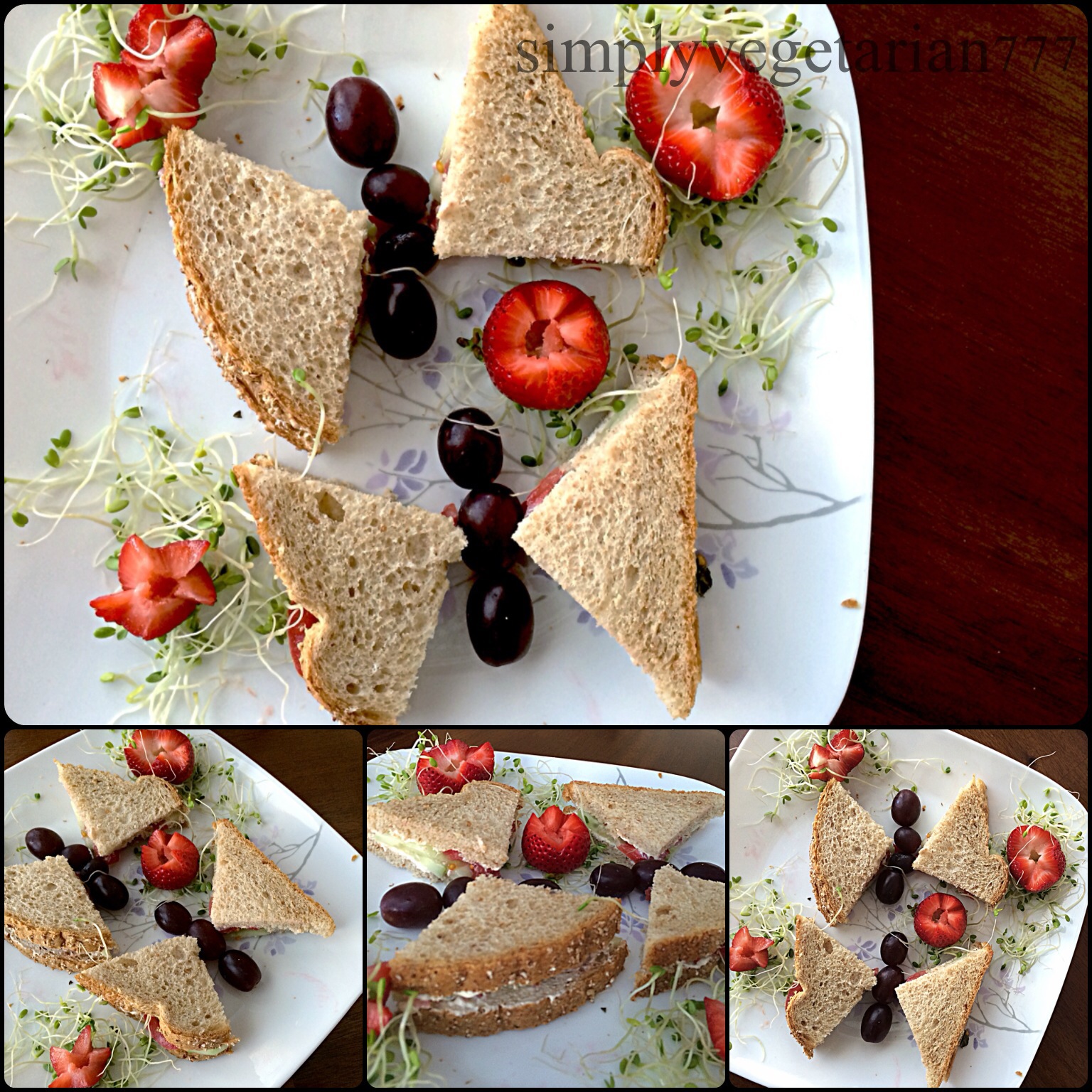 My 4 year old loves her cucumber and tomato sandwiches along with fruits and some juice for her lunch. While she stood there helping me spread the cream cheese and then arranging the cucumber and tomatoes on her sandwich, I thought, of making her lunch plate look beautiful today. 


Small little gestures make a deep impact in the ways, unknown. It's a usual lunch but when placed aesthetically, it was "the best" for my little girl. She must have thanked me 20 times while eating her lunch and finally I had to stop her from thanking me! Love my little bundle of energy!!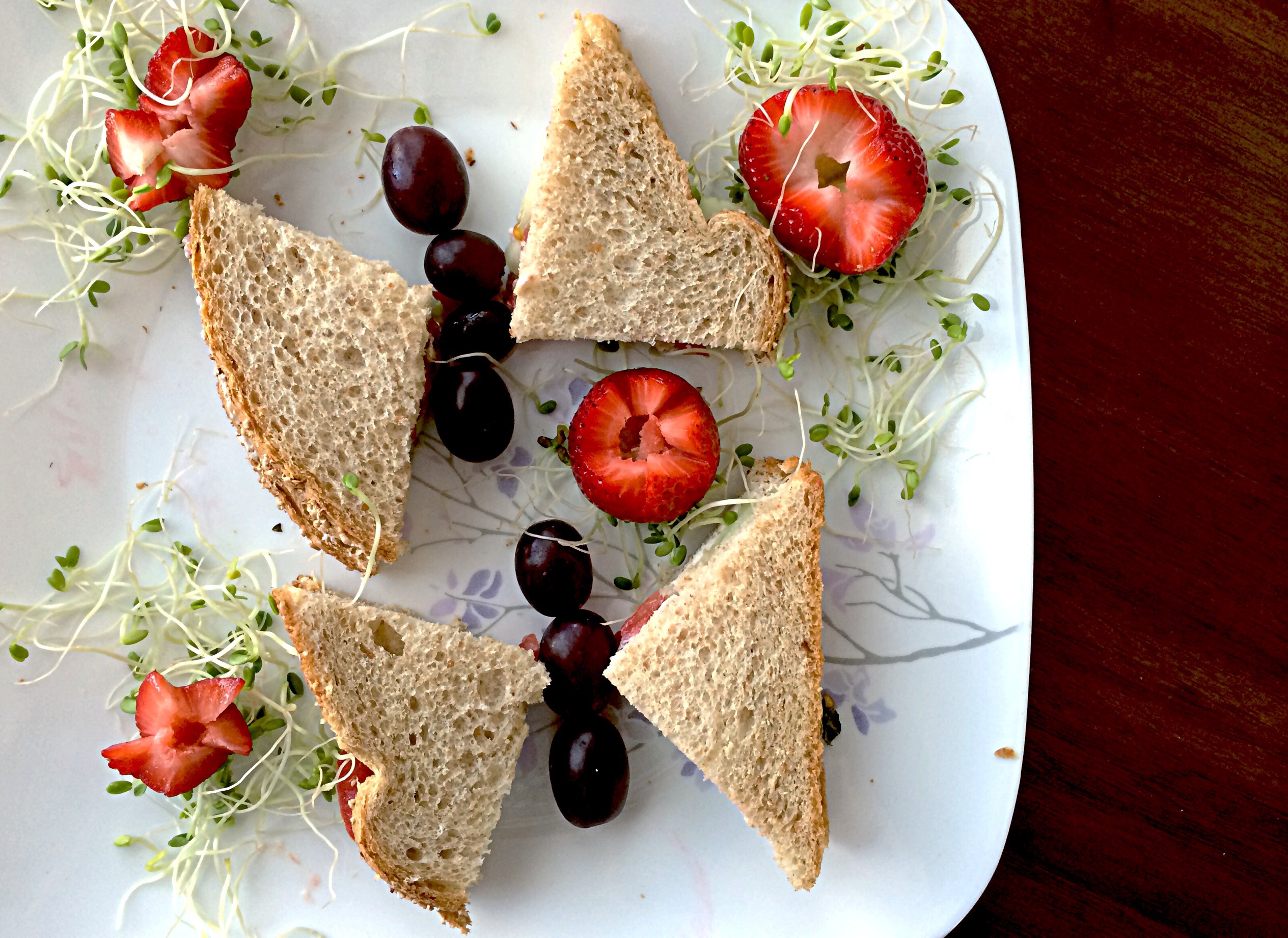 Here is what I did !
1. Made a sandwich with whole wheat bread, cream cheese, cucumbers and tomatoes in it.
2. Cut the sandwich in 4 triangles.
3. Arrange them on the plate like butterfly.
4. I used grapes to create the itty-bitty bodies of the butterflies.
5. Used Alfa Alfa sprouts to create the grass. You may use shredded lettuce instead.
6. Took 2 fat strawberries. Cut their base and top slightly to even out and flatten them.
7. Made cuts in the middle of the strawberry through out in flower pattern. Separated the 2 parts of the strawberry gently to get 2 flowers from each strawberry.
8. Arranged them on the lunch plate.

And a fun and complete lunch plate is ready for the little one!
Have fun and enjoy a beautiful lunch with your little ones!
Sonal