Nariyal Ladoo / Coconut Fudge - 2 Ingredients Recipe!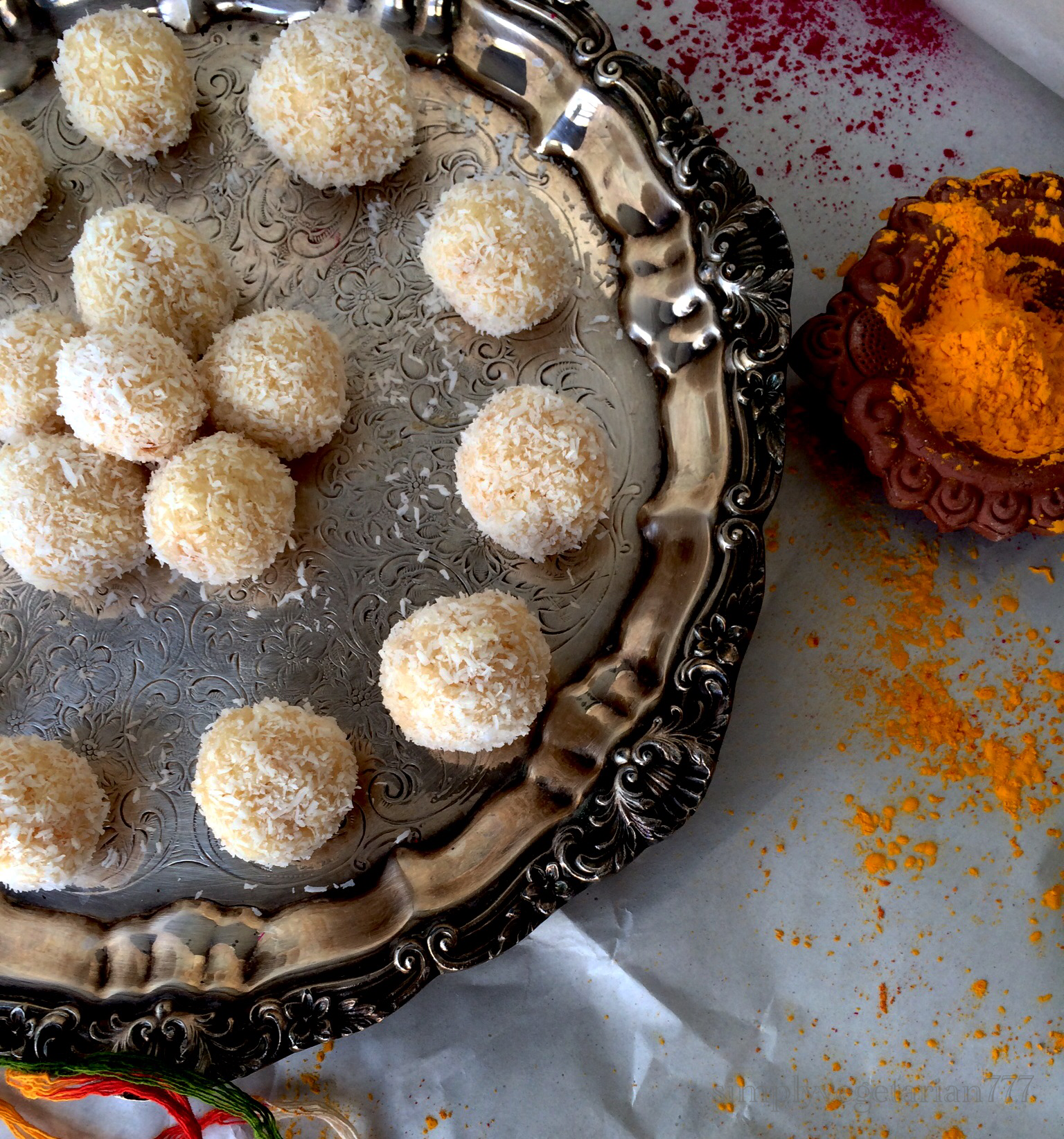 Author:
Sonal Gupta @ simplyvegetarian777
Condensed milk - 200 gms or ½ a can or 7 oz.
Coconut shredded, dry, fine and unsweetened - 1&1/2 cup + ¼ cup more to roll.
Ghee or vegetable oil to grease your hands for rolling:
Pour the condensed milk in heavy bottom pan. Add 1&1/2 cups of dry coconut to it and mix.
Cook the condensed milk and coconut mixture in the heavy bottom pan, on medium low flame. Stir the mixture continuously to avoid burning.
Within 3-4 minutes, the mixture will start leaving the sides and come together as kind of sticky dough.
Switch off the gas and let rest for 3-4 minutes.
Grease your palms with ghee or vegetable oil.
Pinch a small portion of the mixture and roll between your hands into balls.
Roll them in dry coconut now.
That's it! It's ready! Can you beat that? So easy and so efficiently done!
Recipe by
simplyvegetarian777
at https://simplyvegetarian777.com/nariyal-ladoo-coconut-fudge-2-ingredients-recipe/