Asian Peanut & Cilantro Dressing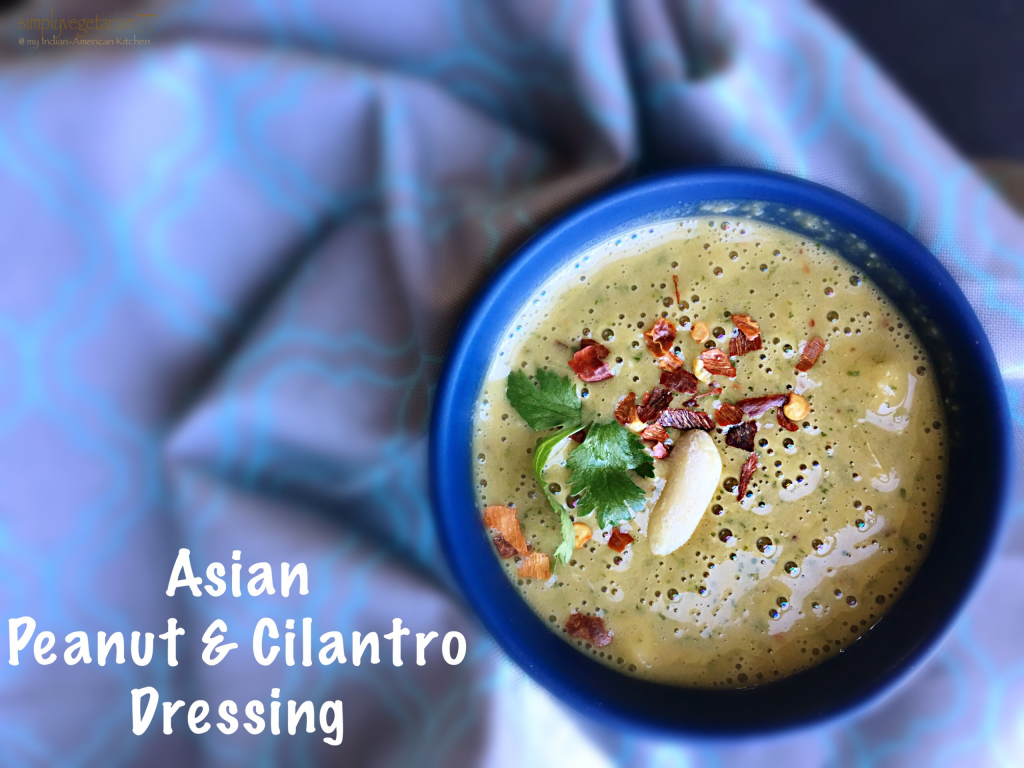 Author:
Sonal Gupta @ simplyvegetarian777
Recipe type:
Salad Dressing
Peanut butter - ¼ cup. I used chunky. You may use whatever is handy.
Distilled White vinegar - 2 tbsp
Lime juice, from one lime - about 2 tbsp
Cilantro / Coriander leaves - handful, washed and chopped roughly
Soy sauce - 1&1/2 tbsp. If using dark soy, use 1 tbsp
Honey - 1&1/2 tbsp
Brown sugar - 1&1/2 tbsp. You may use regular sugar
Garlic - 2 large cloves, roughly chopped
Ginger - 1 small piece, peeled and roughly chopped
Salt - ½ tsp
Red chili flakes - ¼ tsp
Take a blender. Add all the ingredients and blend till all of them are pureed fine.
Store in an air tight jar and store in refrigerator till ready to use.
Whenever read to use, take it out and bring to the room temperature. Pour over salad or use as a dip.
Recipe by
simplyvegetarian777
at https://simplyvegetarian777.com/asian-peanut-cilantro-dressing/