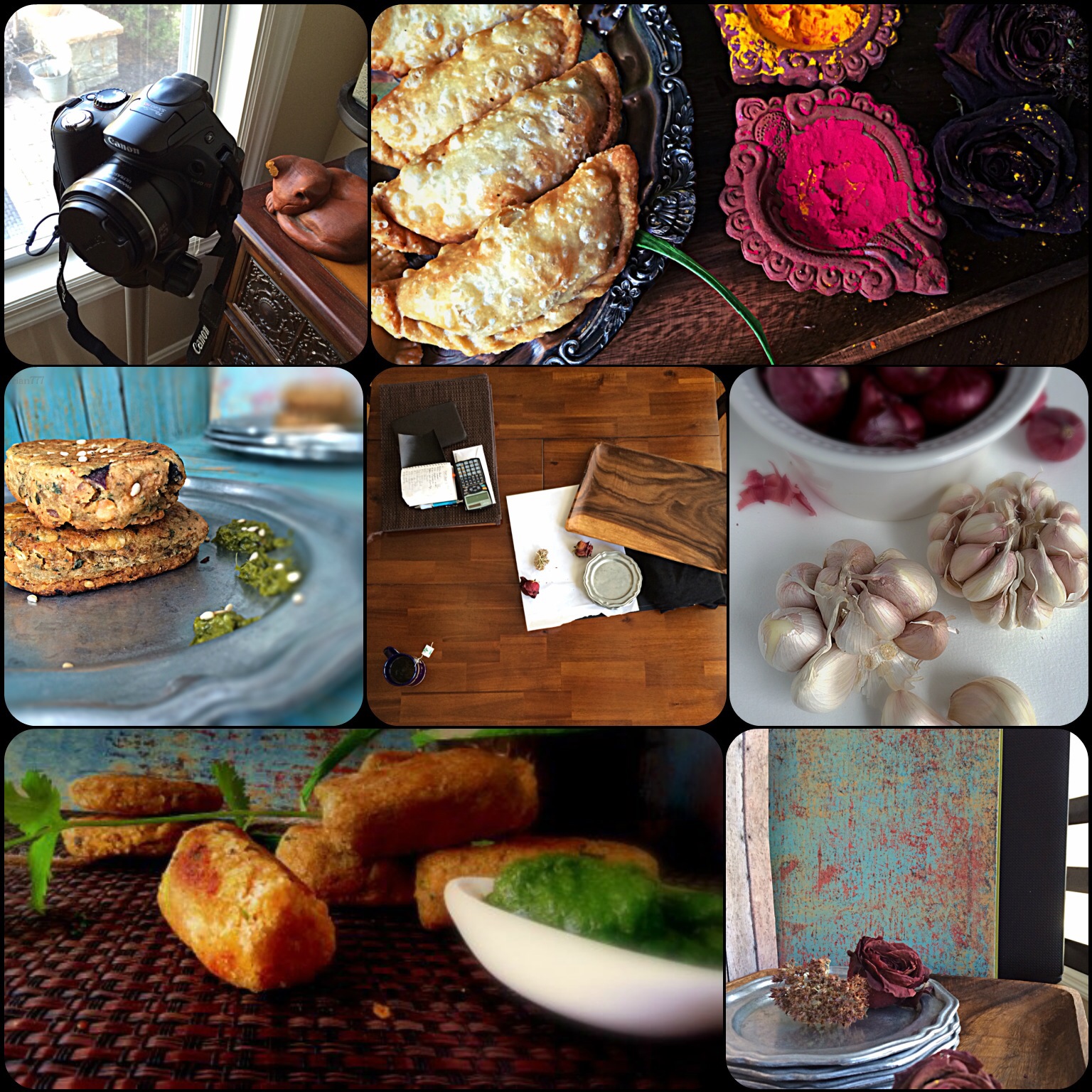 Believe me when I say that each and every day in the blogging world has been such a learning opportunity for me. If you say that I defined this blog. Then I would say that this blog has redefined me. An artist, a painter and a writer at heart, food blogging gave me new wings to document myself in developing recipes, styling, colors, creativity, ideas, projection, writing and so much more!
This post is not to brag about myself but lately many people have requested me to share some ideas on colors, contrasts, styling, props, camera etc. As an amateur and student of art, I am sharing my view points on some props and lighting basics that I keep in mind, without spending much buck. Before I start off, a huge thanks to Celeste of Honk, if you are Vegan, who shared her generous tips and advise in my begining days. She is on blogging hiatus and I hope she returns soon! Miss you girl.
7 Simple Photography Tips as shared by Celeste (with some of my notes in between) !

1. I use iPhone or smart phone with good resolution. But the gurus say, the kind of camera you use matters.

2. Light makes ALL the difference! Diffused natural light is best, so take photos near a window but not in direct sunlight. You can also take photos outside, but do so in the morning or late in the afternoon.

3. Never put anything in the middle of the frame! Novice photographers (ahem, like me) try to center their subject. Centered photos, however; aren't dynamic or interesting. It is better to frame a photograph using the rule of thirds. To do this, divide your frame up like a tic-tac-toe board and place your subject at any of the intersecting lines.

4. Tilt your camera. Instead of holding your camera parallel to the floor, tilt it so that one side of your camera is higher than the other side. This really made a difference!

5. Don't photograph the whole bowl or plate. When photographing food, experiment with leaving a part of the plate or bowl out of the shot to create interest.

6. I use dried flowers but you may use viola's and nasturtiums. Viola's and nasturtiums are often placed on food to be photographed because they are not only beautiful, but they're edible. If you grow them, they'll always be available to you.

7. Edit, edit, edit! Use a program like Photoshop Elements to sharpen, crop and resize your photos as well as to correct any color and lighting issues. It only takes a few minutes to learn how to do these tricks, and they can really take your photos to the next level.
The tips above were my base line when I started blogging! I am not scared to share these since I believe no 2 styles can be duplicated. These work differently with different bloggers.
This Collage of picture below, shows my journey as a food photographer. I have blogged Palak Paneer 4 times since 2013. From pictures 1 to 4, you can clearly see the picture taking technique changes and clarity and thought behind every picture.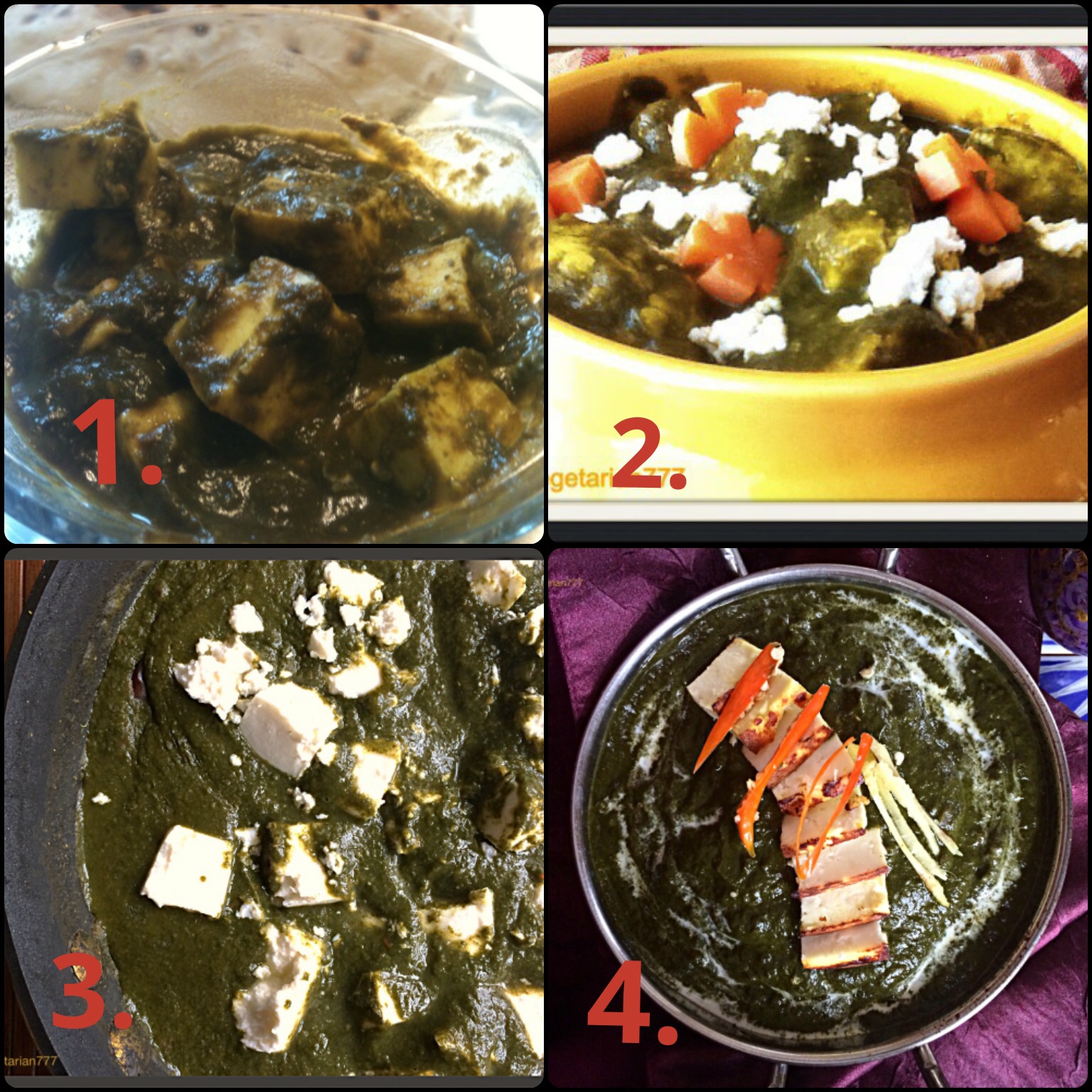 Another person I would like to thank is Nisha of Spusht Blog, who shared her insight into adding the depth to the food photography.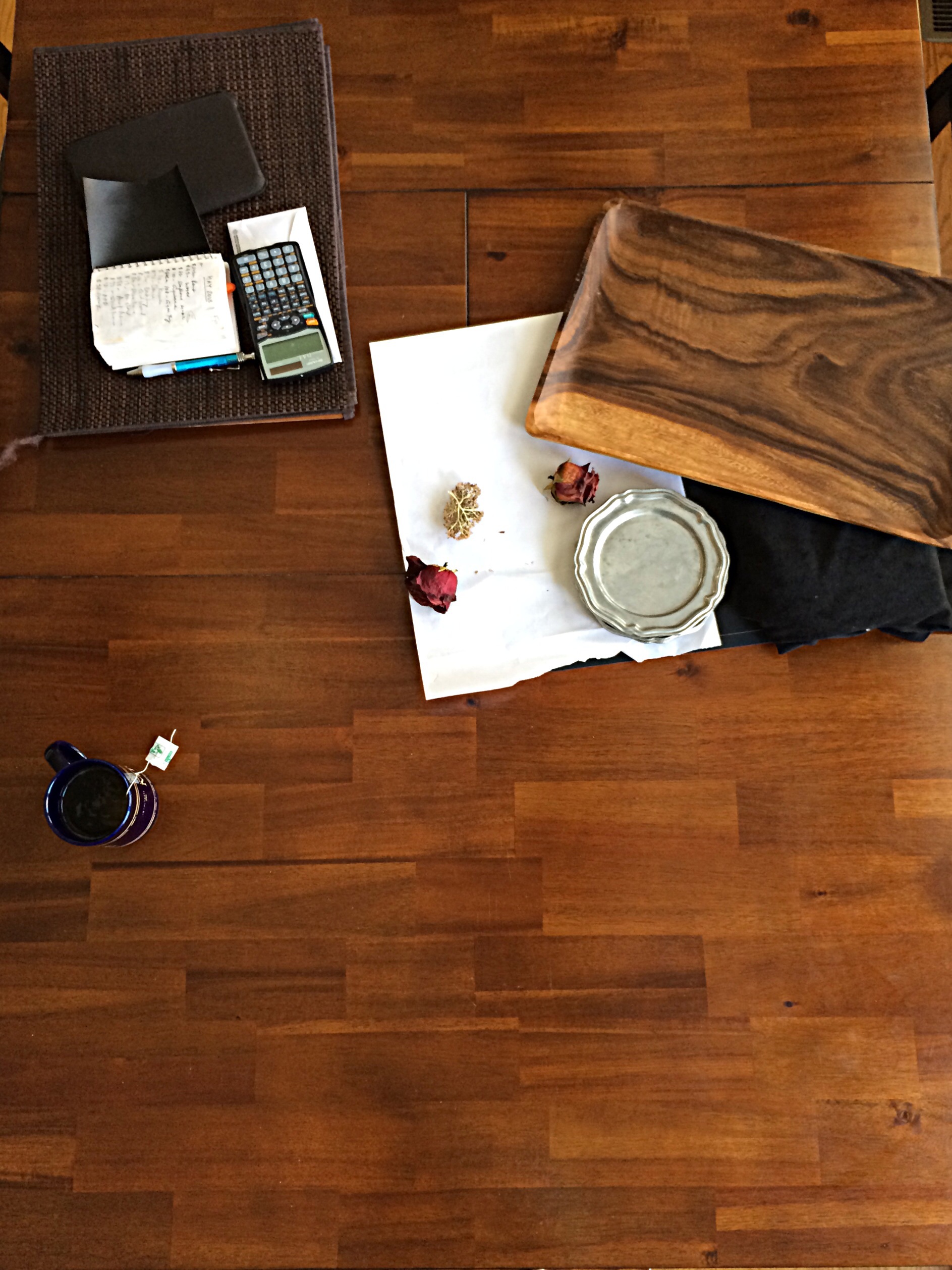 My wooden dining table near the breakfast window that I use for all my clicks.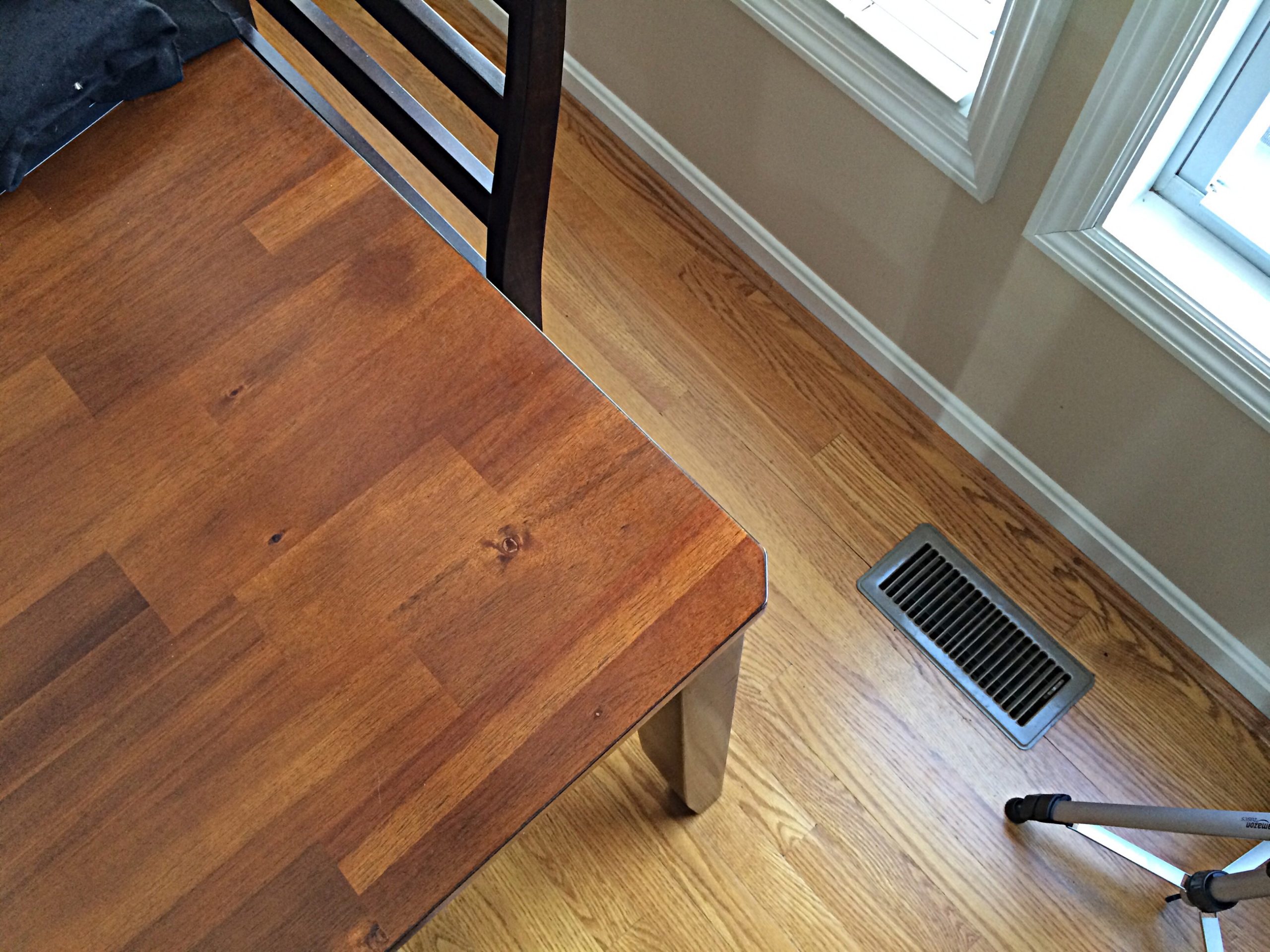 This is the most used corner of my table near the window. The lighting is perfect and I can control it either by drawing the blinds/curtains or shifting my subject, closer or farther from the corner.
In addition to above, I observe and learn from the work of other photographers. Here are more tips on almost frugal prop shopping, backdrops, backgrounds and Lighting in general.
1. Locate a thrift store near you. Even donation centers like Goodwill and Salvation Army might have something really cheap and yet gorgeous for you. Your Garbage can be my Gold! The spoons, forks, silverware etc is so cheap at these places which add interesting eye candy to your composition.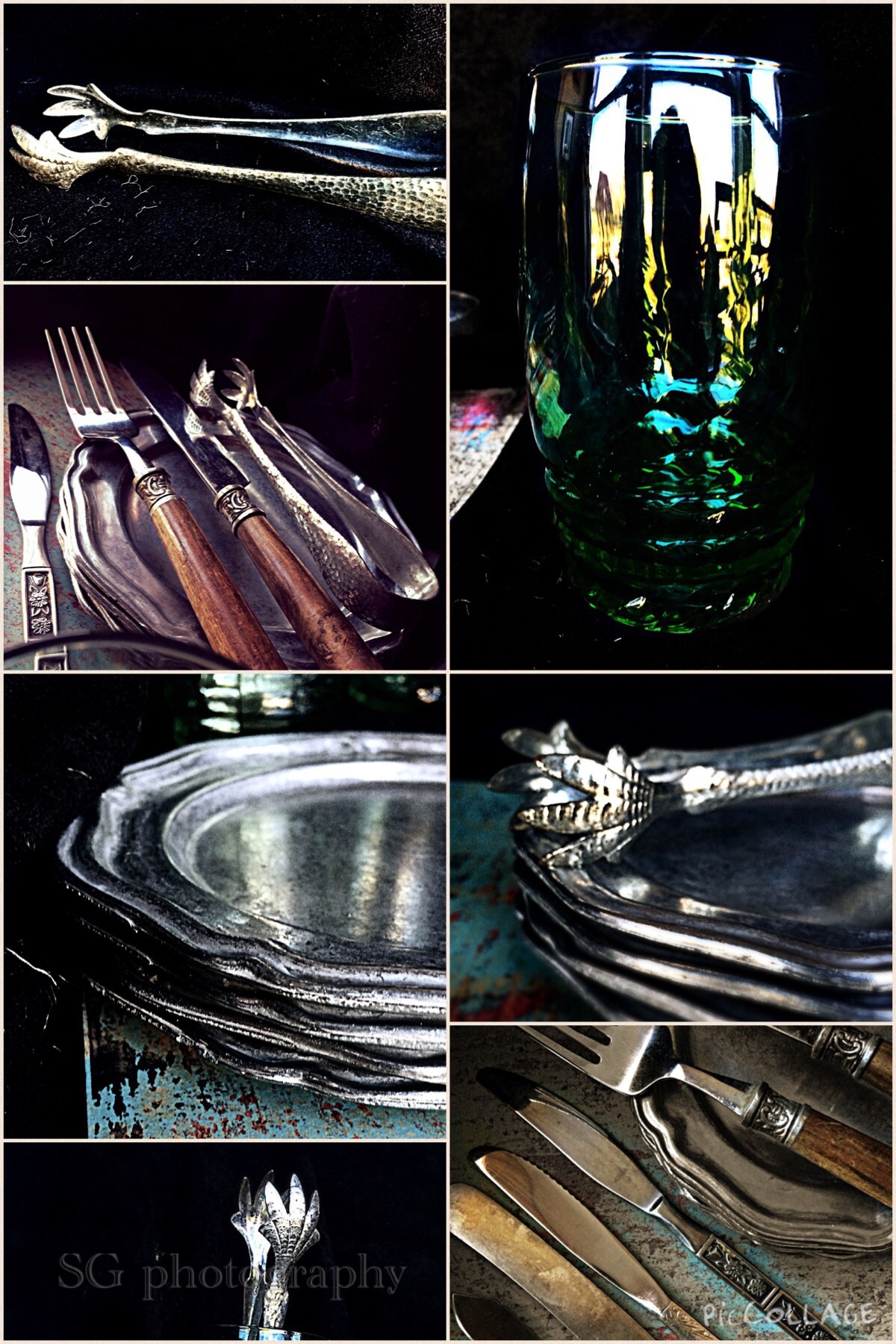 I did not spend more than $5.00 on the props above and these are thrift store buys. That green glass is free.
2. I can't vouch for monotone or contrast. There is no fixed rule for me. It's a personal choice. See what works with you. Experiment. Click and Evolve.
3. Use of worn out kitchen towels, used muslin, wooden trays etc add a rustic charm to your composition.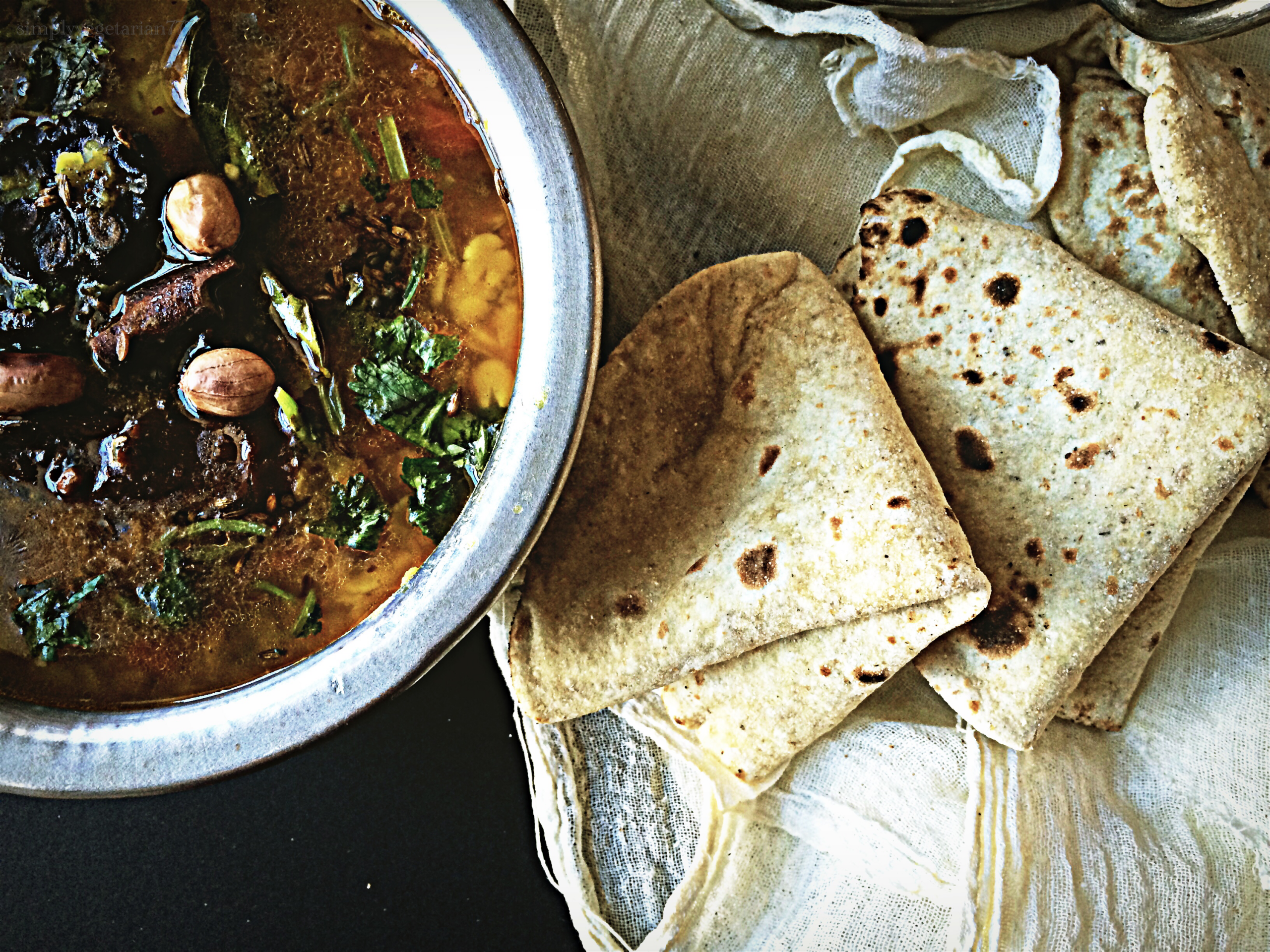 Do you notice the white cloth where the bread is placed? It is a worn-out and much in use muslin cloth that I use to make paneer/cottage cheese. It is adding a rustic charm to the composition. To further enhance the "rustic" part, I edited the picture in Berlin effect at Tadaa, the photo editing app. Love this app since it increases the resolution of the picture too.
4. Do not over-crowd your compositions. Keep the "hero" of your recipe centered. Use focus and blurr options in editing apps to fade the backgrounds.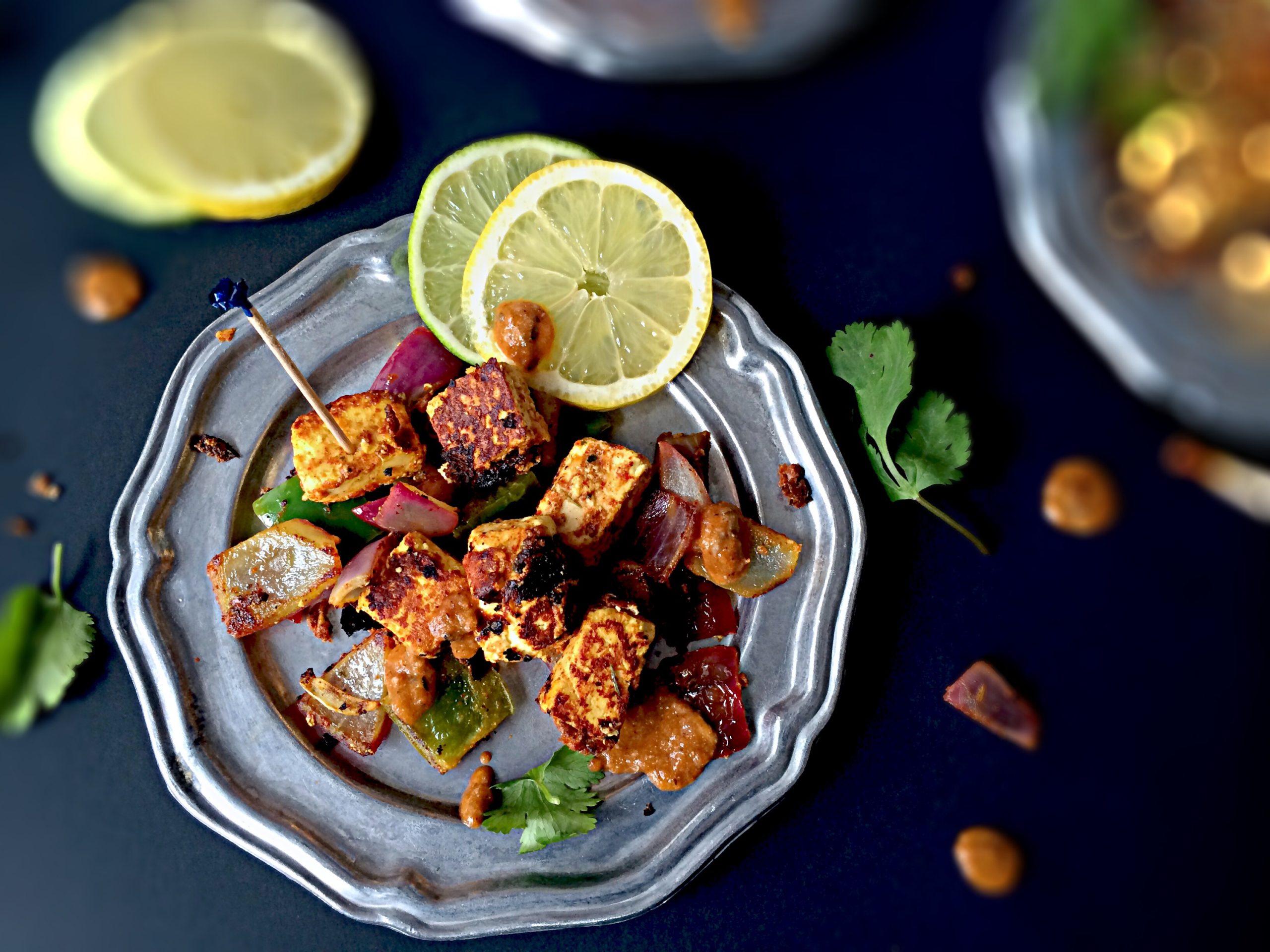 I have used the editing app and blurred the other aricles in the composition to focus on the hero.
5. My wooden boards are still a matter of Summer project. I use scrapbook papers which do not cost more than 25 to 40 cents per sheet to create contrasting backgrounds and again go a long way without taking much space.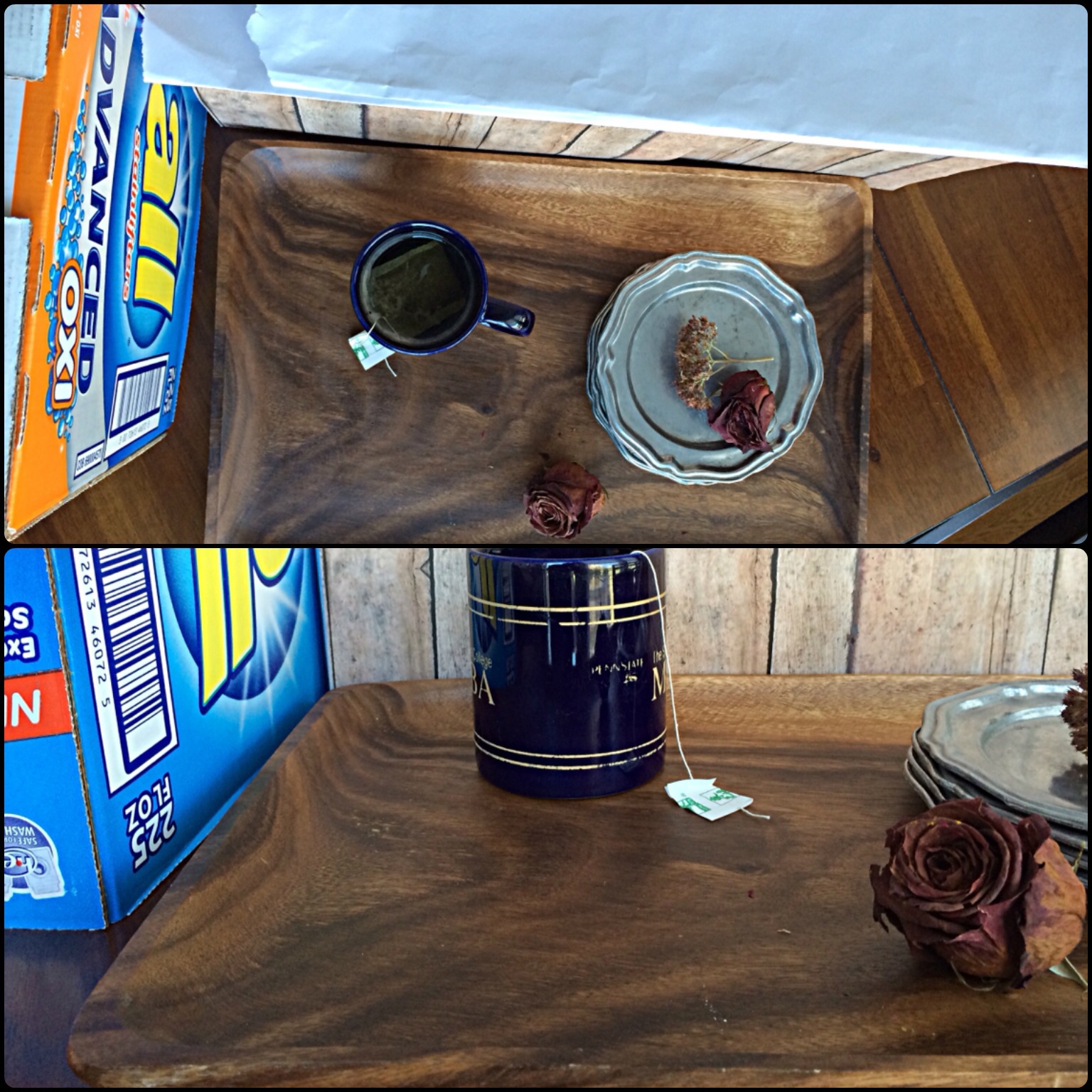 In the picture above, I am displaying the use of card boxes to block the view. An inexpensive method. Also it displays the use of scrap book papers to create backdrops and give more depth and interest to the composition.

The props clicked with scrapbook paper in the background supported by laptop back. The picture also says that I use dry flowers a lot to create interest in my compositions.
6. The black and white poster boards from dollar store are not more than 70 cents each and go a long way for darker or brighter backgrounds. I have used my scarves, cushions, sweaters, shawls etc for the backdrop. So see, there is no fixed rule.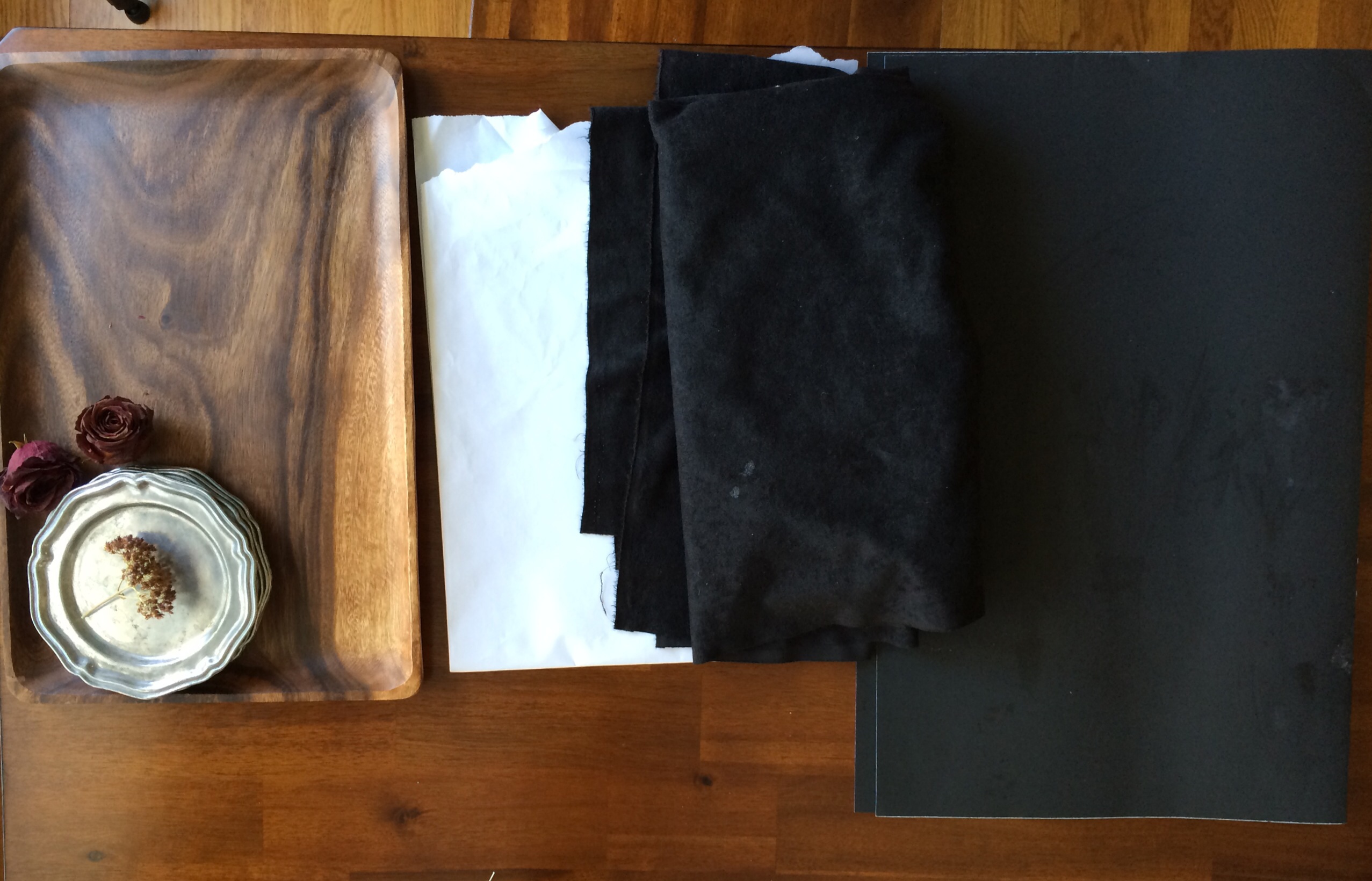 some backdrop props as in papers, fabrics, trays and poster boards. It includes packaging material white paper, a cheap black poster board, a sale bought black cloth and a "not very expensive" wooden tray which I use in general too.
7. With time, I discovered that, drink clicks or tall glass or any glass drinks or puddings need to have a wall or some kind of barrier so that the light doesn't travel further away distracting your eyes. The wall helps to block the view and makes light to fall back on your subject. It's a personal opinion. Gurus might not agree with me. For that, I use old card boxes or sometimes the back of my laptop to support the scrapbook papers etc.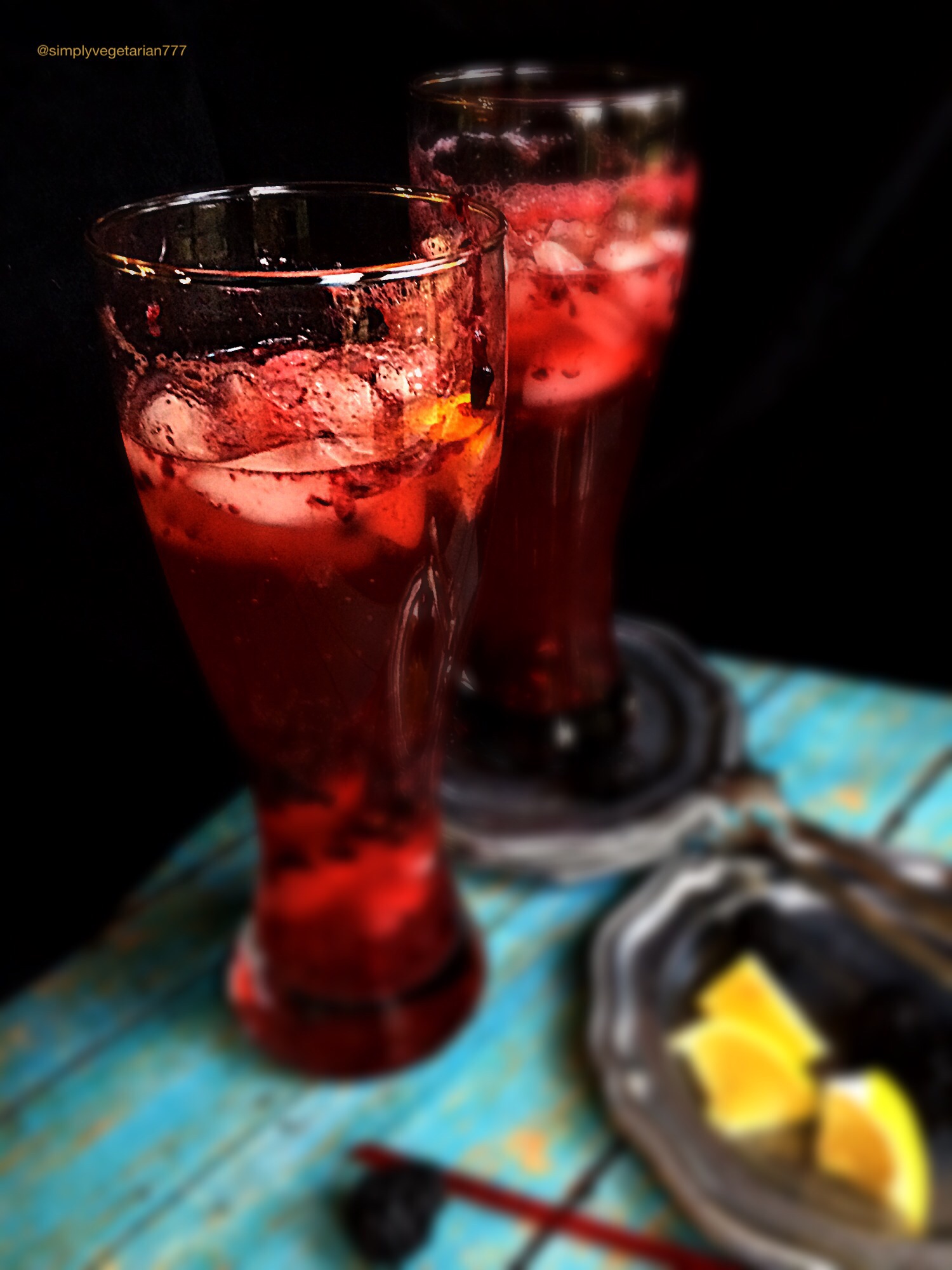 The dark wall behind the glasses, brings out the color of the drink. I have used the black cloth to create the background. Make sure that the back cloth d
oes not have its own sheen.
8. I have used my cooking pans, regular drinking glasses, cutting boards etc, to serve and click the food. Purchase of super expensive cutlery and crockery is something I don't agree with. I always shop for the props which I can use otherwise too, in my regular life.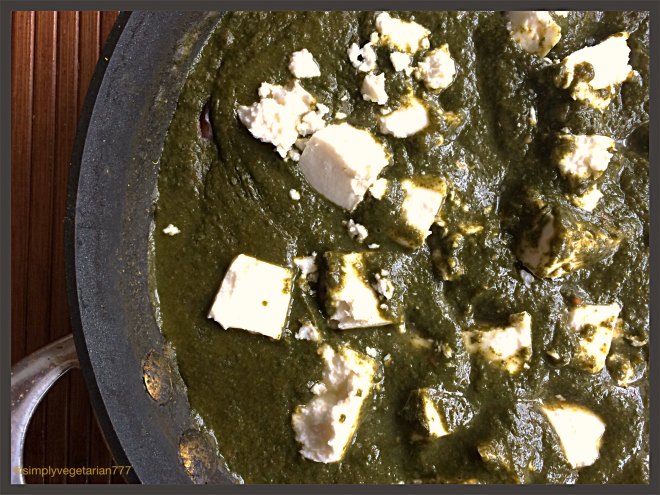 Clicked and served in my cooking pan!
9. Use of chalk boards and mason jars as props is really picking up. Chalk boards on one side can be economical where as mason jars are expensive. I have never owned one and neiter do I desire to. I use a lot of small and odd shaped glass bottles which I buy on bargain from anywhere. These "unusual" finds define your work as original.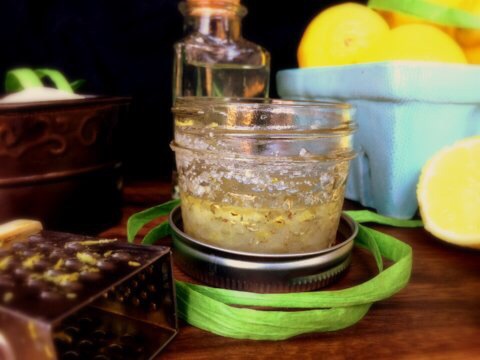 Small jars that I use. These are not more than a dollar each and I store my chutneys and oils in these anyways so they are not "props" only.
10. As far as the quality of the camera goes, it matters at the point to me when I know how to operate it! Sounds funny? Eh! I have a Canon Power shot SX40 which is a bridging camera and I am still struggling with it. Often, when I tell people that I use my iPhone 5 to click, edit and post, they are quite pleasantly surprised. But that doesn't stop me from exploring the big beast canon! I am still reading and learning a lot about it so can't say much about the "technical" side of using a professional camera. May be in another year, you may find me writing a post on using professional camera in different modes.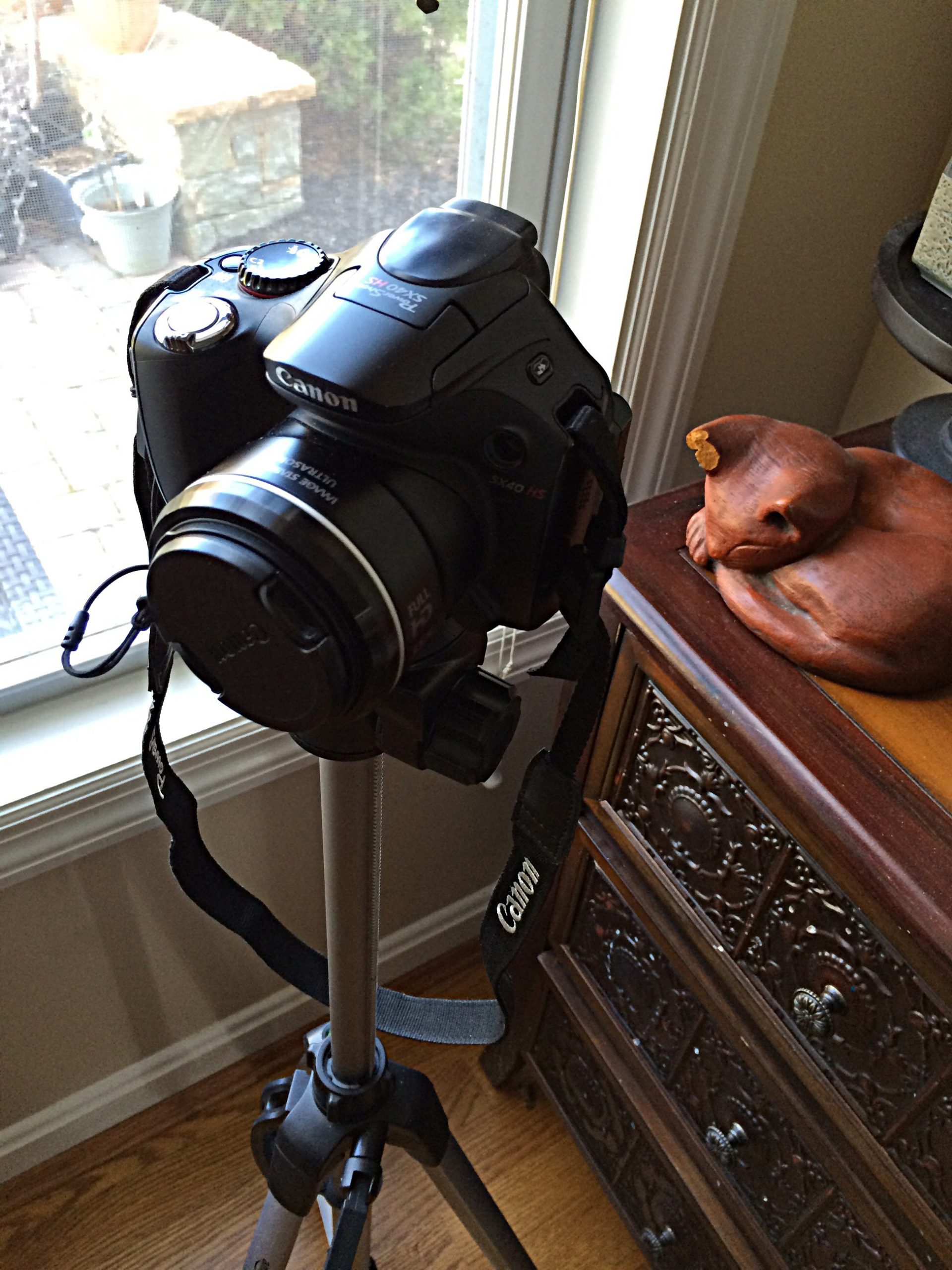 My Canon Power shot SX 40, shot with iPhone 5! 😱☺️
Some free apps that I use to edit –
1. Photo editor
2. Be funky
3. Tadaa
4. It's my photo
5. Photo size to determine the size of photo in terms of pixels.
Few more pointers

1. When you click, make sure that your shadow is not falling over the food. Click from an angle where there is no shadow falling from above.

2. When editing in photo editing apps, play around with Brightness, Contrast & Temperature/Warmth. Though all the pictures do not need the touch ups but many do.

3. Always use Sharpness and/or Clarity Tool on app since smart phone resolutions are not more than 8 megapixel. It improves the grain quality of your picture.

4. If you are "picture heavy" kinda blogger, then do explore the "Effects/Images" option for creating different look of your photo like Metropolis, Black and White, Boardwalk, Keylime, Sentosa etc.

5. BeFunky is an awesome collage making tool to club your pictures together without making the post too long and making the reader loose interest in recipe altogether.
I hope the post was thought provoking and helpful in some way.
Thanks,
Sonal