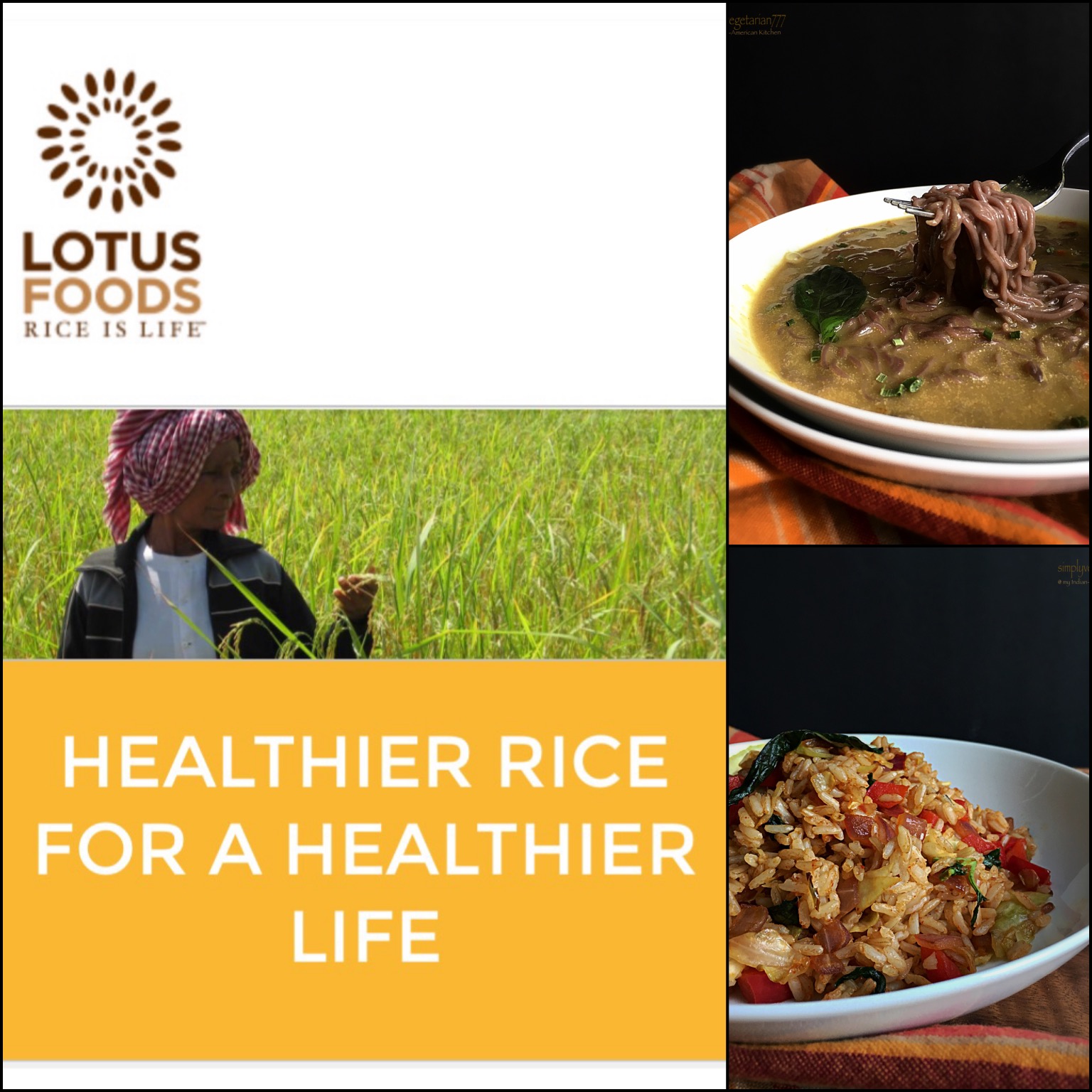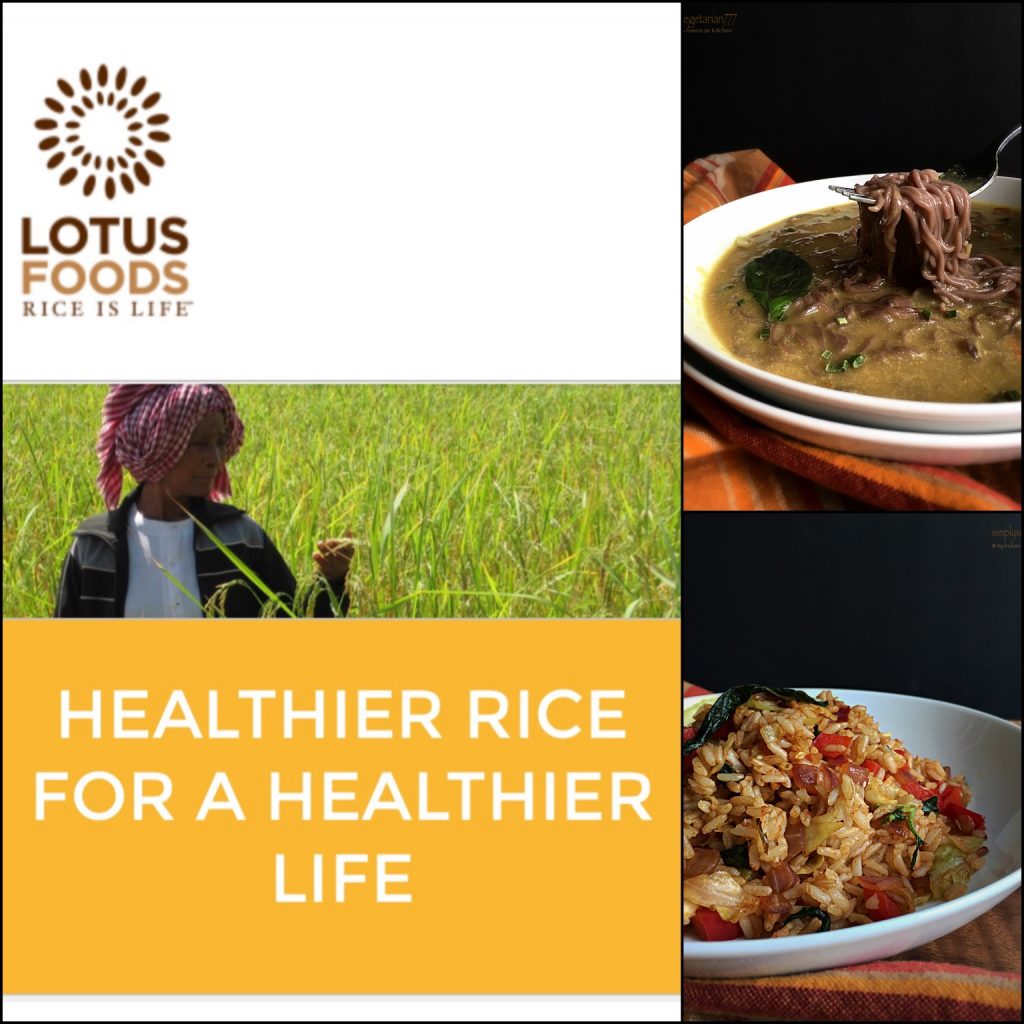 Disclaimer – I am not paid for this review. All the views and opinions are my own.
Find 2 Recipes in the post, towards the end. 
Lotus Foods Ramen in Coconut Curry Broth.
Jasmine Rice stir fried with Basil & Red Thai Curry Paste.
I love Meatless Monday and take so much pride in being associated with the movement. It not only advocates eating vegetarian for "just one day" but partners with most of the "conscious" brands.
Lotus Foods is one such brand. Its products are made of purely Rice! They collect rice from all over the world, package them and make it available to you, GMO-free. Their selection of nutrient-dense and whole grain rices are grown on pristine lands, whose soils are rich in nutrients, making them naturally more healthful than other rices. Traditional and heirloom varietals are naturally more nutritious than high yield varietals.


Now you know, this is another reason that I am supporting the brand and reviewing their products!
Taking it to Angie's Fiesta Friday for a good discussion, co-hosted by Jhuls and Kaila ! Hope it stirs a good excitement amongst everybody!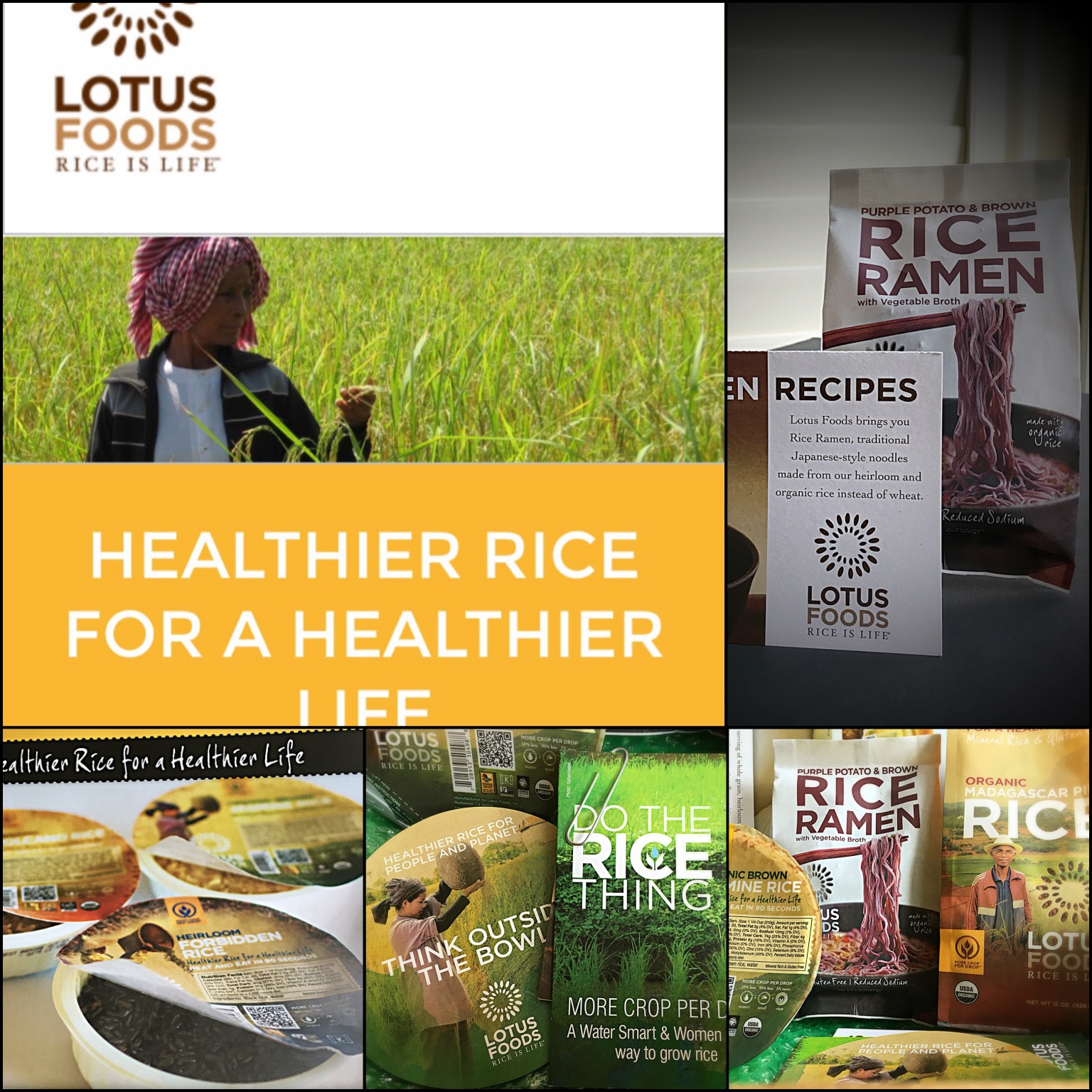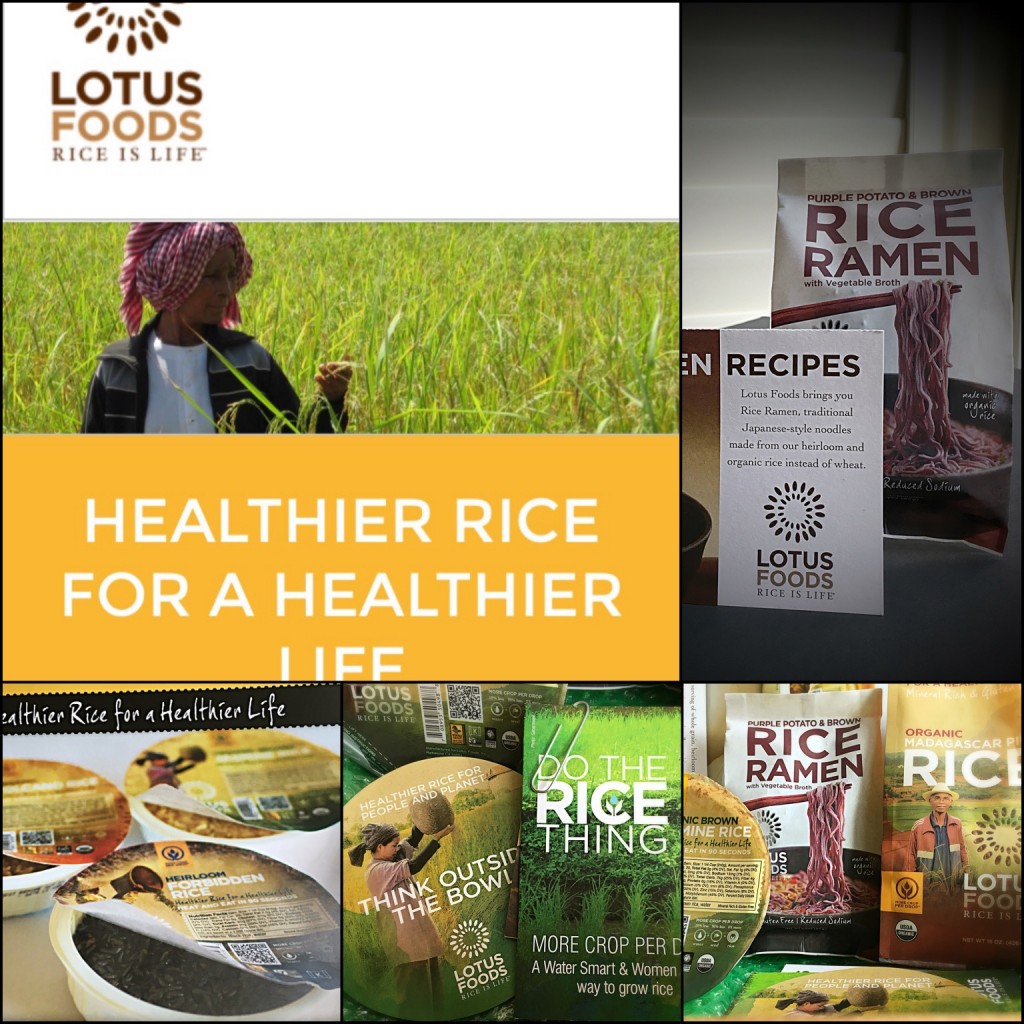 When Meatless Monday sent me the email about their products, I agreed without doubt to review these and blog about the products.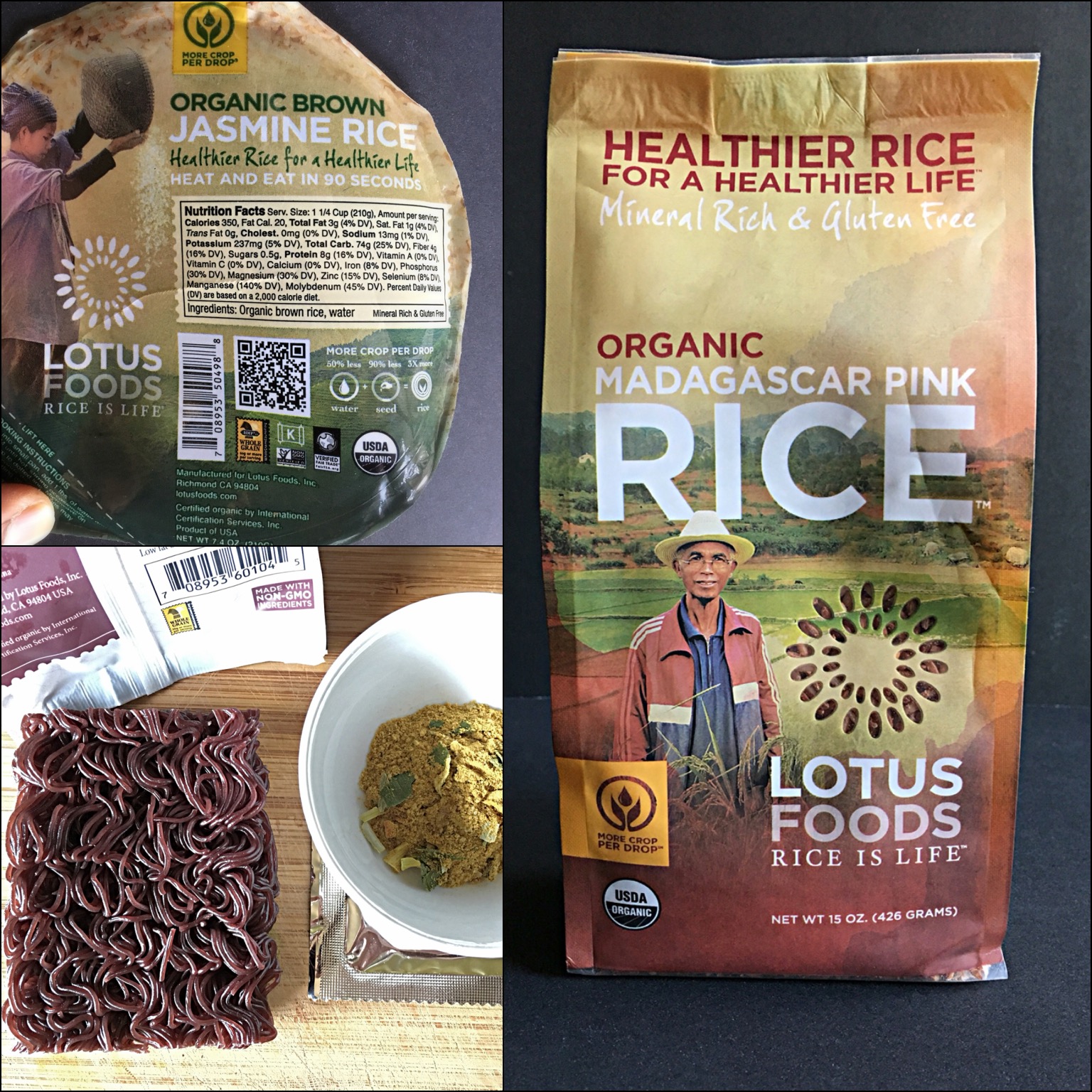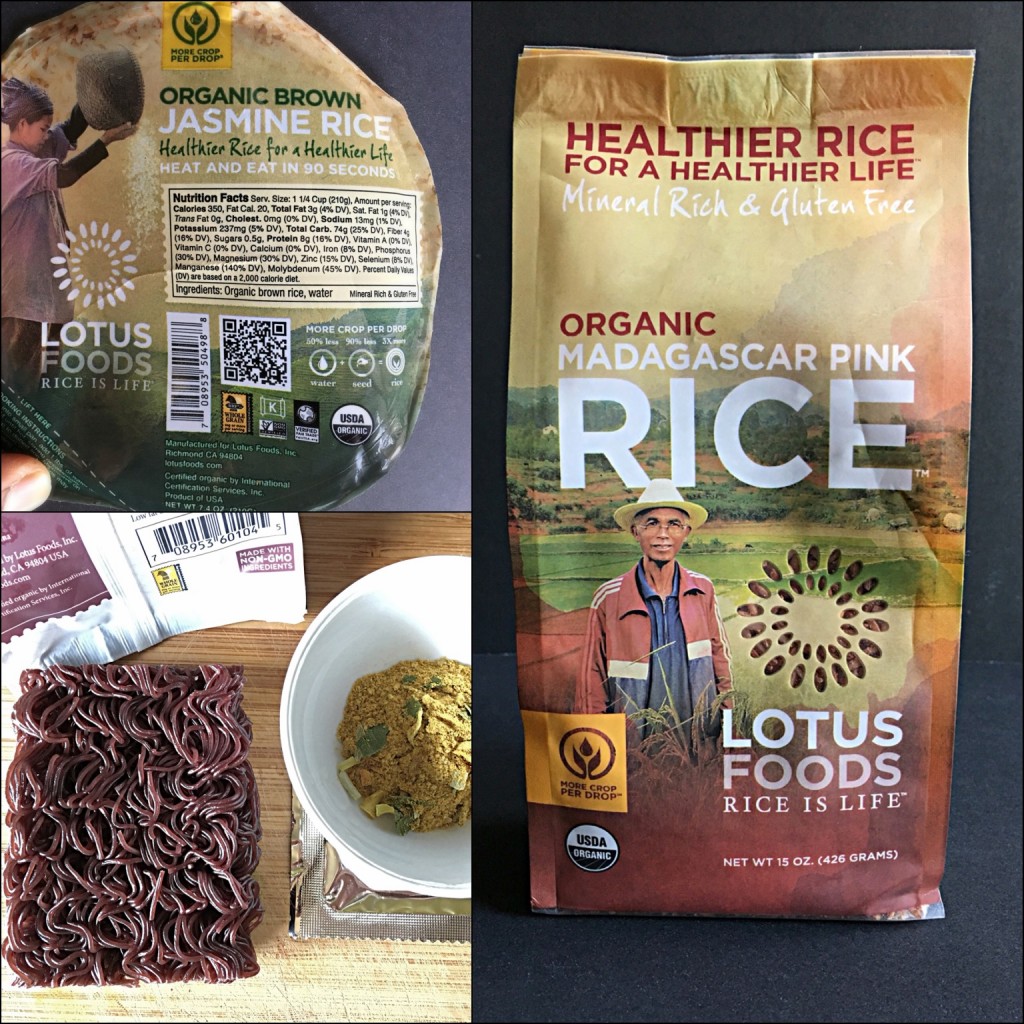 I was the lucky recipient of 3 products of their line – Organic Brown Jasmine Rice, Purple Potato & Brown Rice Ramen Noodles with Curry Seasoning and Organic Madagascar Pink Rice. I tried 2 of the products – Ramen Noodles and Ready to eat Organic Brown Jasmine Rice.
Purple Potato & Brown Rice Ramen Noodles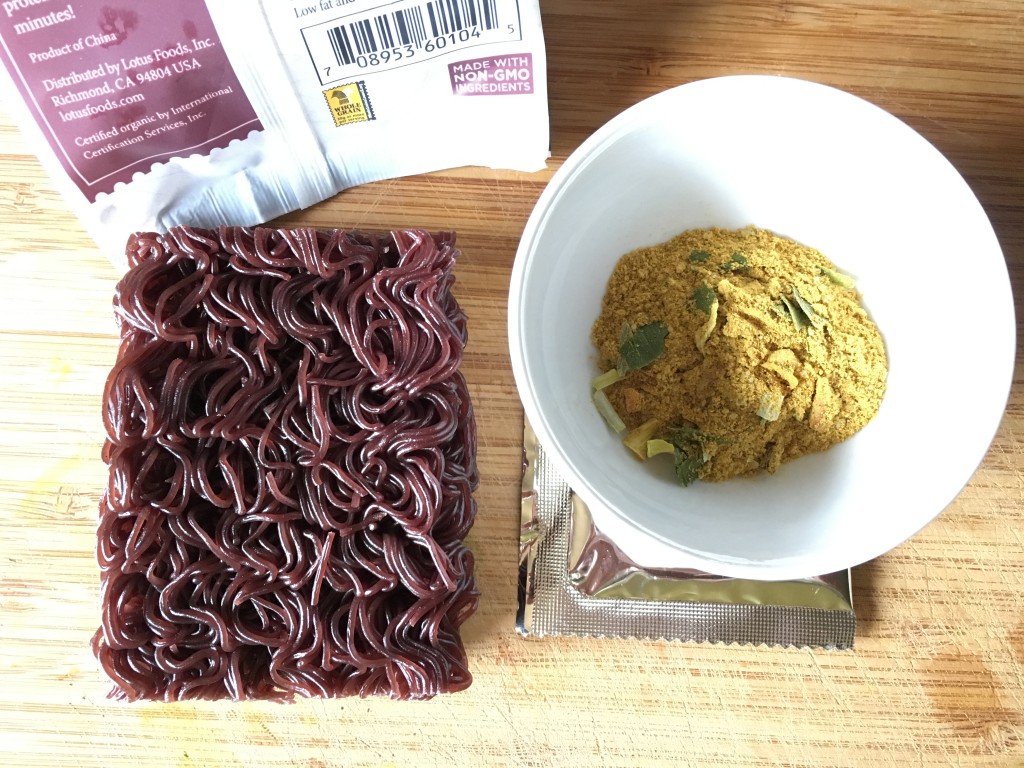 Beautiful purple noodles with Indian Curry seasoning. I couldn't have asked for more. I added a further twist to it. Cooked these noodles in light coconut milk. The result was delicious and really heartening. To be honest, I was reluctant to try these. Purple potato? Ramen? Really? I was hesitant. But I took the plunge and cooked in coconut milk. I will eat it again for sure. For 150 calories and 1 cup more of coconut milk, still is a great meal, under 300 calories.
Here is the recipe!
Lotus Foods Ramen in Cocconut Curry
Servings: 1
Difficulty: easy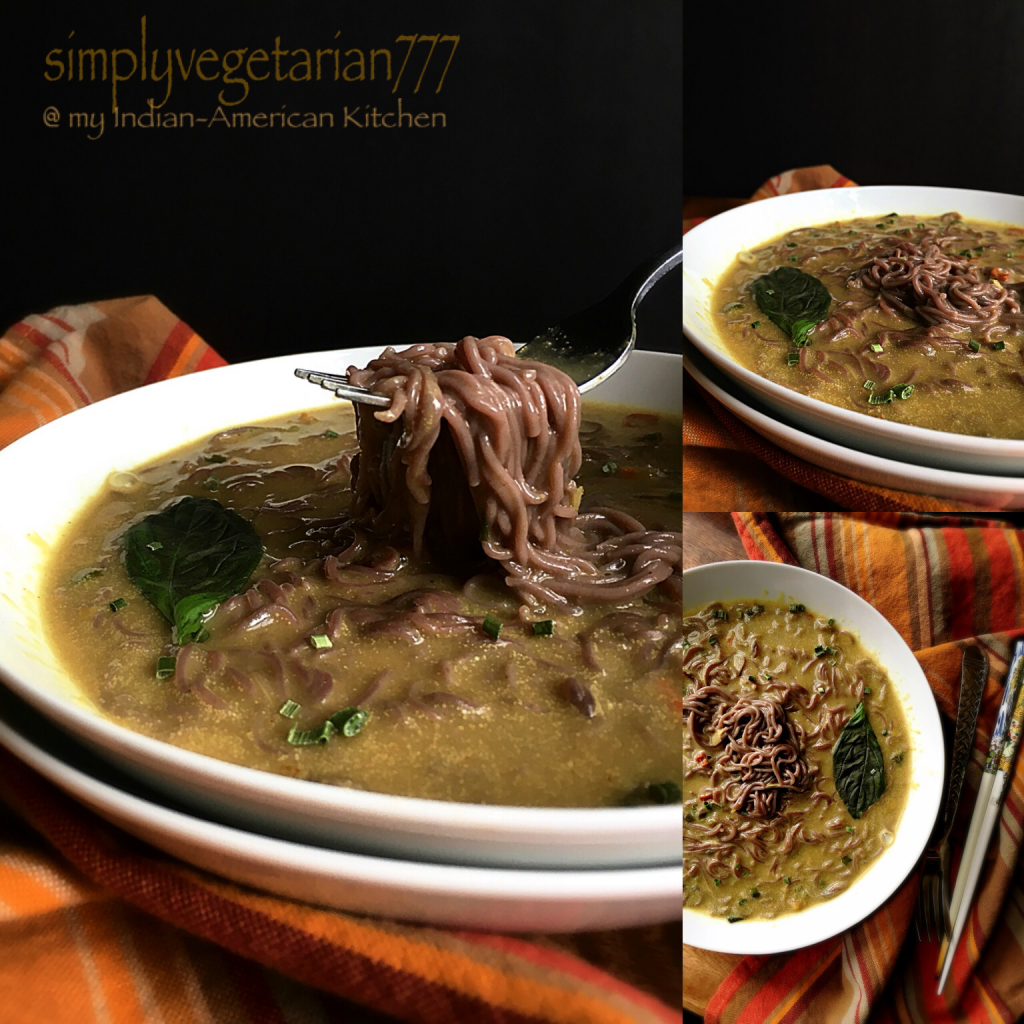 Kitchen Equipments Required
A sauce pan and a stirring spoon.
Ingredients 
Purple Potato & Brown Rice Ramen Noodles with Indian Curry Seasoning – 1 packet
Coconut Milk, Light – 1 cup
Water – 1 cup
Method
Bring Coconut milk and water to boil.
Add the seasoning of the packet along with the ramen noodles.
Bring it to a boil and lower the flame. Cook for 5-6 minutes till noodles are done.
Eat it hot. You may adjust the salt since coconut milk might damper the salt in the seasoning.
Heat & Eat – Organic Brown Jasmine Rice
It cannot get better than this. These gorgeous groans of nutty rice come in microwave safe bowl. Microwave on high for 60-90 seconds and voila, they are ready to eat. The only ingredients – Brown Jasmine rice and water. Now beat that!! No preservative at all. No additives at all! At 350 calories, they are pure grains of nutrition. I microwaved the bowl and made it a complete meal by adding some vegetables and Thai red curry paste. It tasted just amazing. A delicious and satisfying meal with approximate 450 calories or less. My picky husband who has a very profiled taste, loved these and didn't complete at all about these being "brown rice". I would keep these boxes handy for sure since I can see these very handy for busy weeknight meals or quick stir fry for lunch box. Saving my time on cooking the rice from scratch.
This is how I made it!

Brown Jasmine Rice Stirfried with Basil & Red Thai Curry Paste
Servings: 1
Difficulty: easy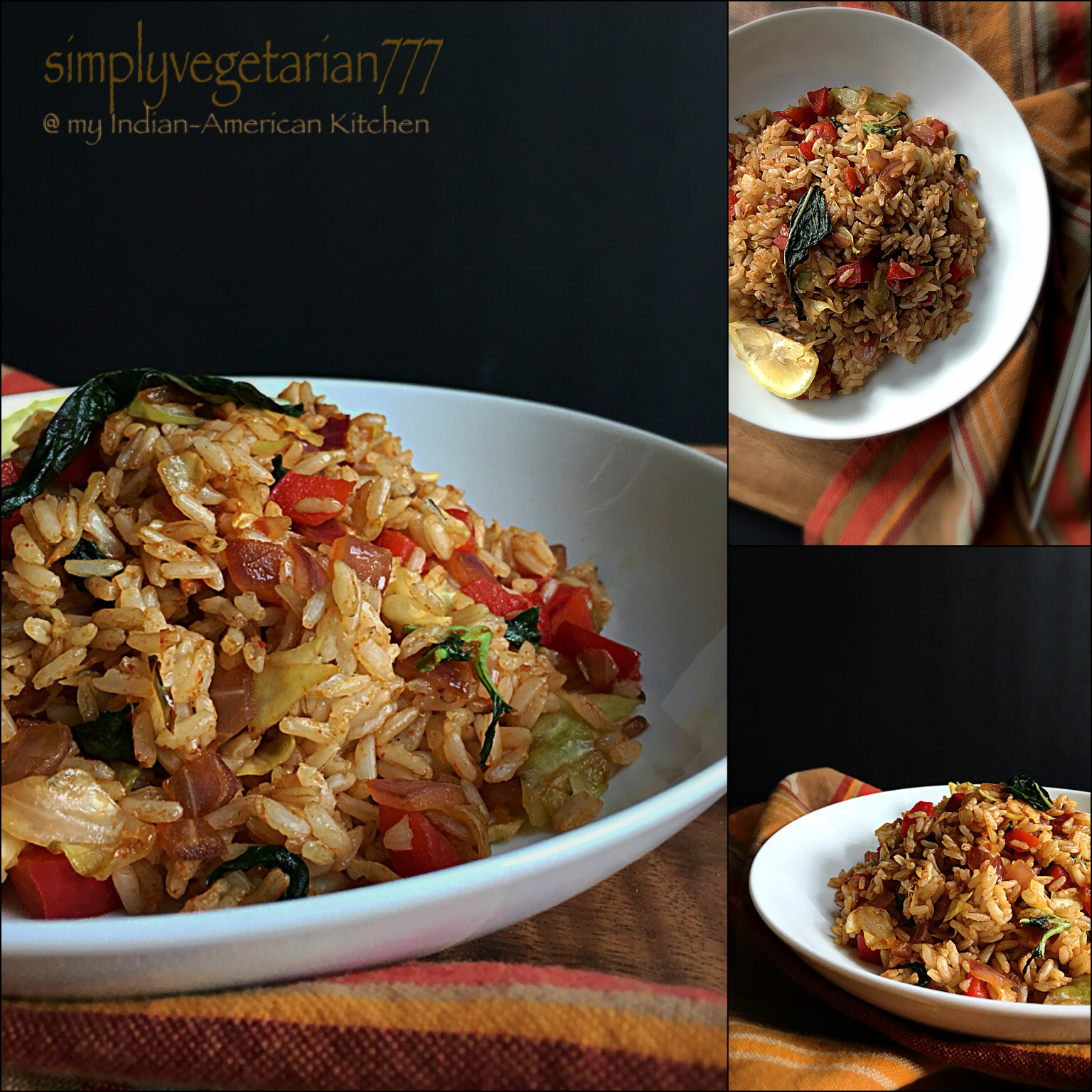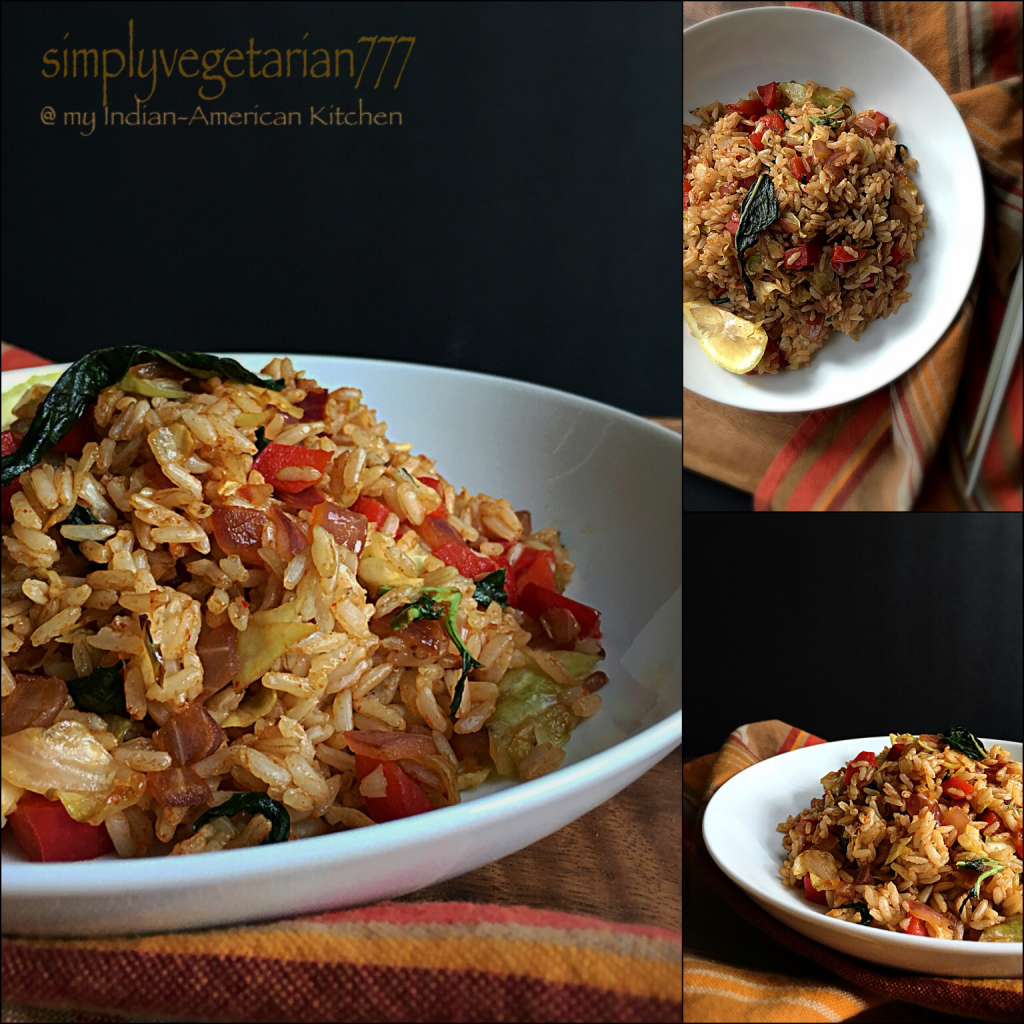 Kitchen Equipments Required
Chopping board, knife, sauté pan and stirring spoon.
Ingredients
Heat & Eat Bowl of Organic Brown Jasmine Rice – 1
Oil – 1 tsp
Onions – 2 tbsp, finely chopped
Cabbage – 2 tbsp, finely chopped
Bell Pepper / Capsicum – 2 tbsp, finely chopped
Basil Leaves – handful, torn roughly
Thai Red curry Paste – 1/2 tsp
Salt to taste
Method
Cook the Jasmine rice, as per the instructions given on the pack.
Heat oil in the pan and add onions, cabbage and bell peppers. Sauté these for 3-4 minutes till slightly crisp.
Add torn basil leaves, salt, red curry paste and cooked Jasmine rice. Toss it well and cook further for 2-3 minutes. Serve it warm.
Thanks for staying with me till the end of the post. I know it was long but totally worth it. Lotus Foods can be ordered through their website. I saw them recently at the Costco here!
Have a great weekend!
Sonal