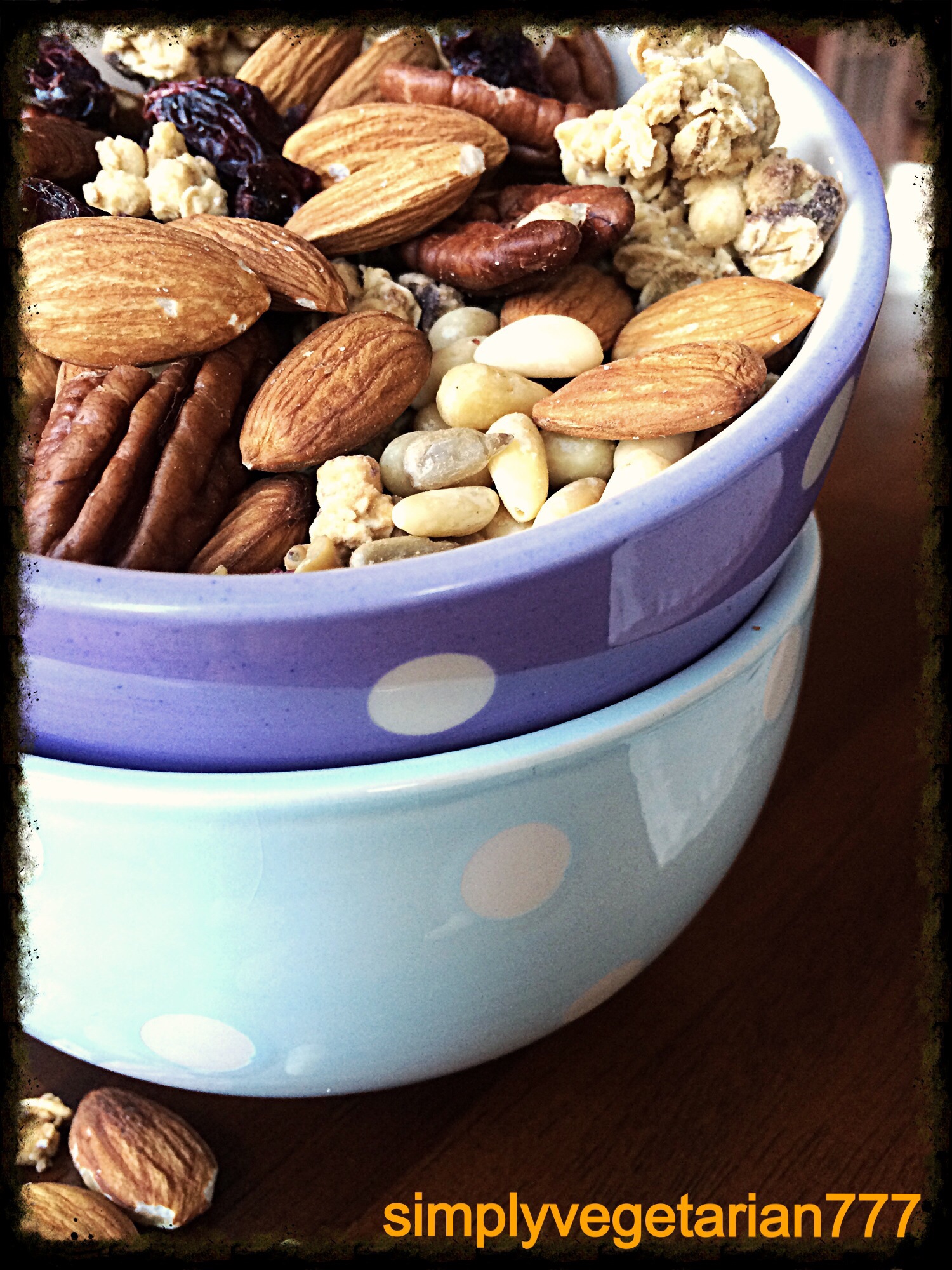 My older daughter Aanya, is not much of a breakfast eater. A cup of milk and that's it where, on the other hand, my 3 year old has a good spread for breakfast! For one, I am repeating to my jarring nerves, "eat more, eat more"…and to the other, I am yelling, "no more, no more". Sigh! Are you laughing? Eh! It's funny. The overall picture is quite comical. Lol….sometimes I think I can write a comic series called "sisters" based on the chronicles of my darling daughters and that would be quite hilarious! Atleast laughter instead of yelling! Good idea :).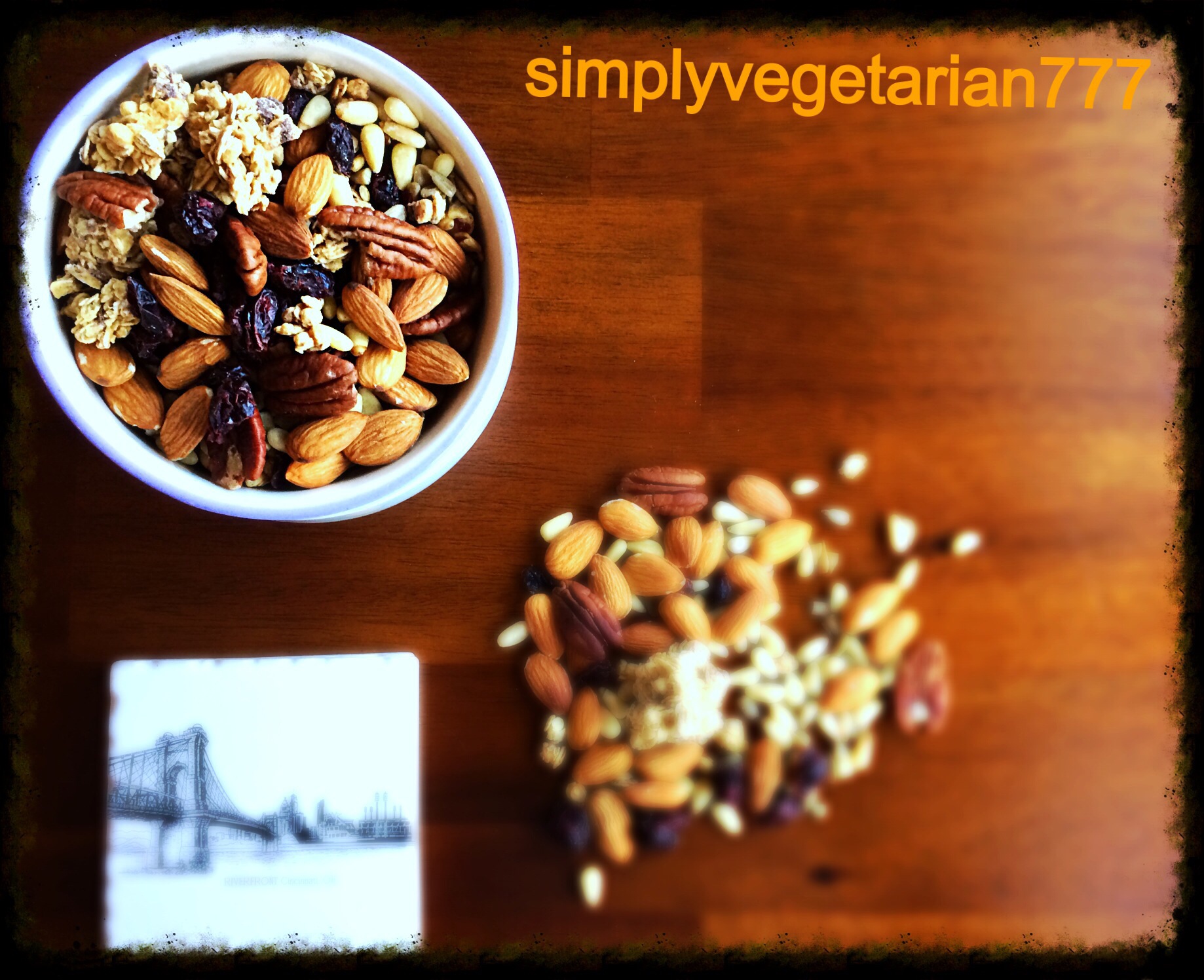 so, back to my oldest not being a breakfast eater!!! I created this mix of nuts for her, no salt, no sugar, no roasting, no cooking…nothing! Just a handful of few nuts and voila!
I am not giving any recipe here today. Just floating an idea for the kids who are not allergic to nuts and shy away from Breakfast. This is a good mix which has essential fats, minerals, protein,fiber, carbs and other nutrients as well.
The Ingredients that I mixed together are :
Walnuts/Pecans
Almonds
Raisins
Sunflower seeds, which I bought pre roasted but unsalted
Pine nuts or chilgoza as we say in north India
Some Oats clusters. You may use Cheerios or other cereal
That's it! Every morning, I give her handful of this mixture with milk and that is a good source of energy and strength for her that carries her through out the day!
What do you do with your fussy breakfast eater?
>