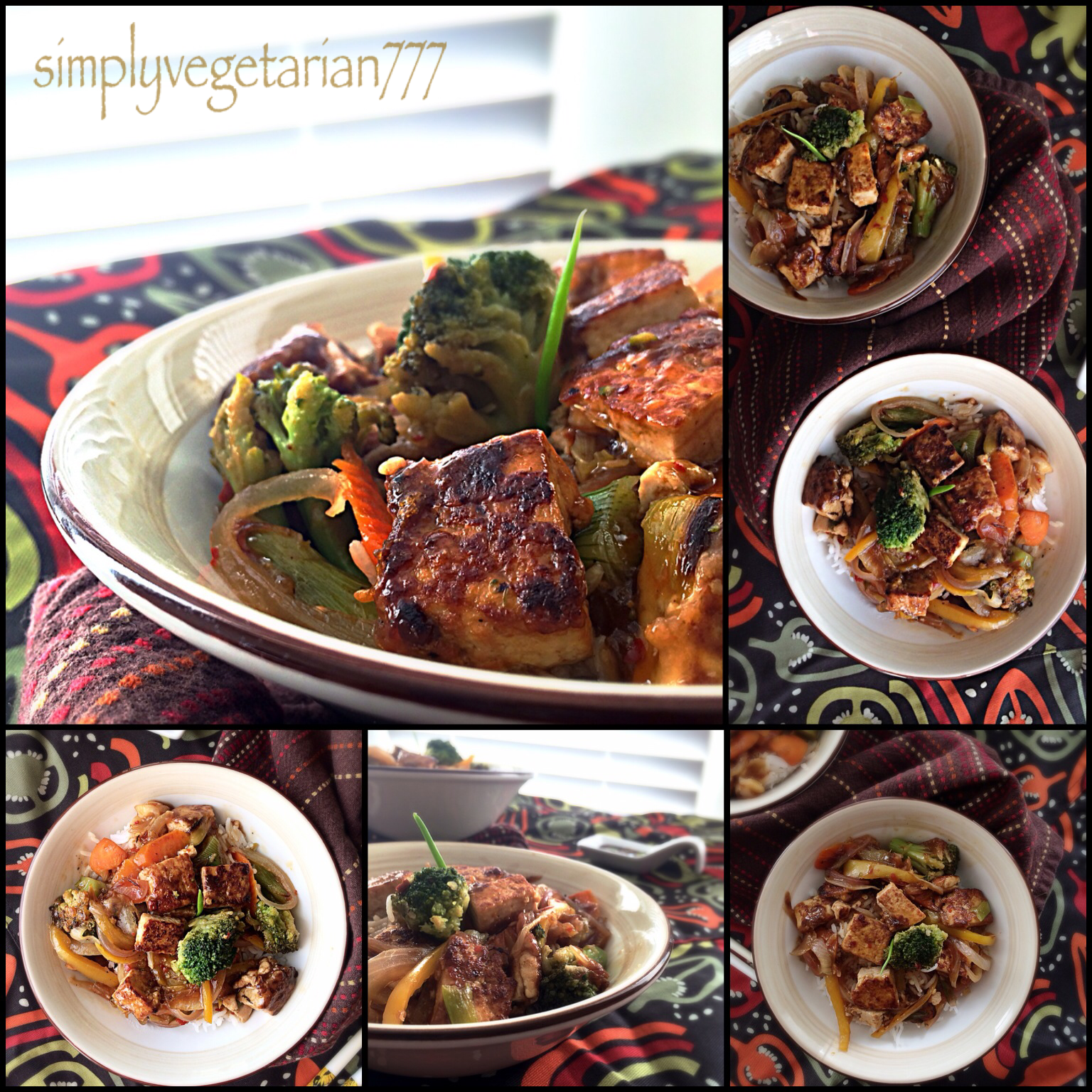 I am a huge fan of using extra firm tofu in my Asian dishes. A perfect substitute for meat in the variety of preps. If you ask me, my most favorite kind of tofu to use is Extra-Firm Tofu. It lends perfect bite and chew to any dish, when added nicely flavored and grilled.
Mine is a tofu loving family and if I will cook they can eat it everyday !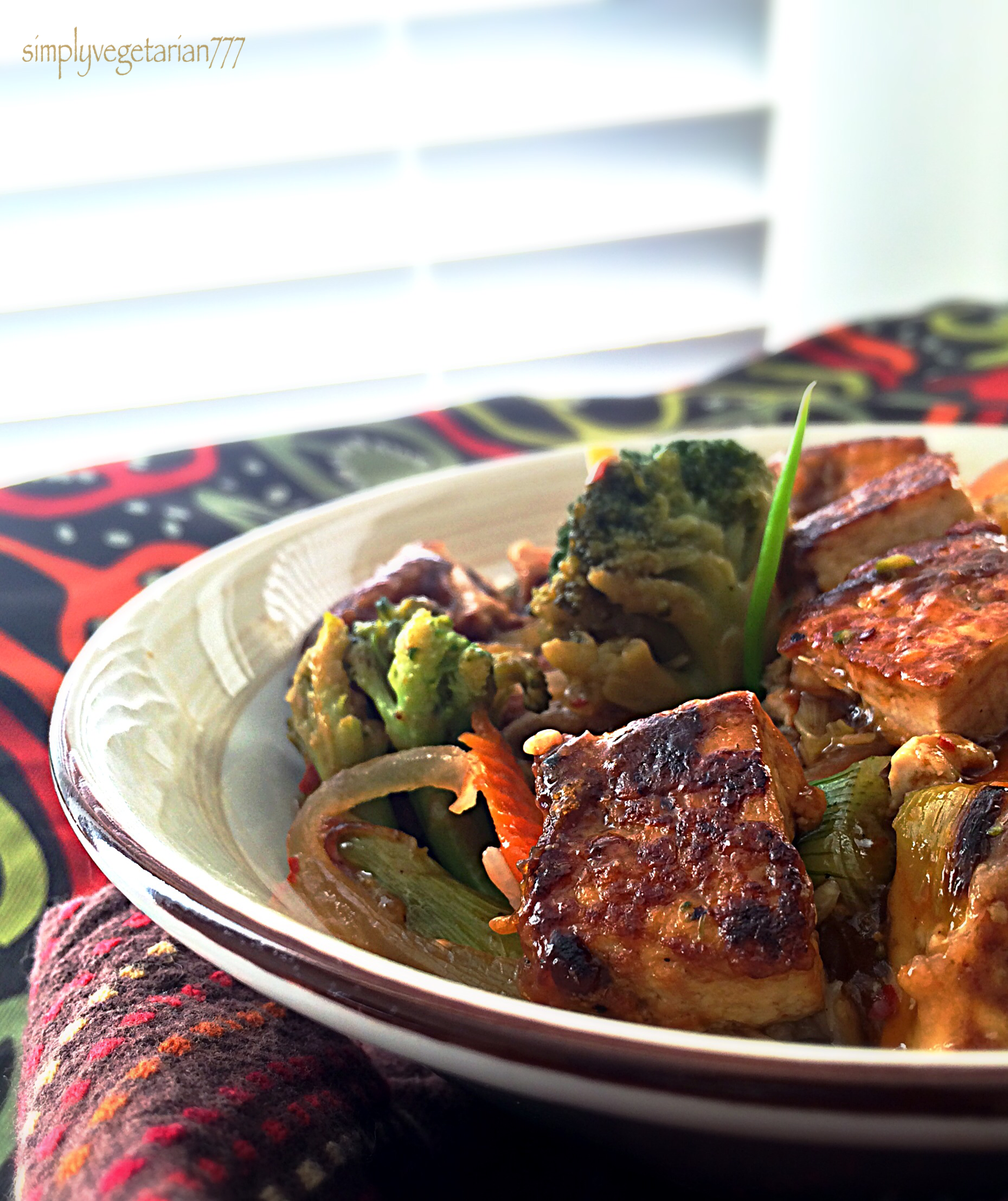 Few days back, I won few coupons to buy Nasoya brand of tofu. How much better can it get? I love the brand for its non GMO and USDA approved profile. I got a block of Extra firm Nasoya tofu and prepared this finger- licking delicious and comforting dish called Tofu & Vegetables in Orange Ginger Sauce. It's citrusy. It's firey. It's gingery! A perfect comforting dish when served with some plain white rice.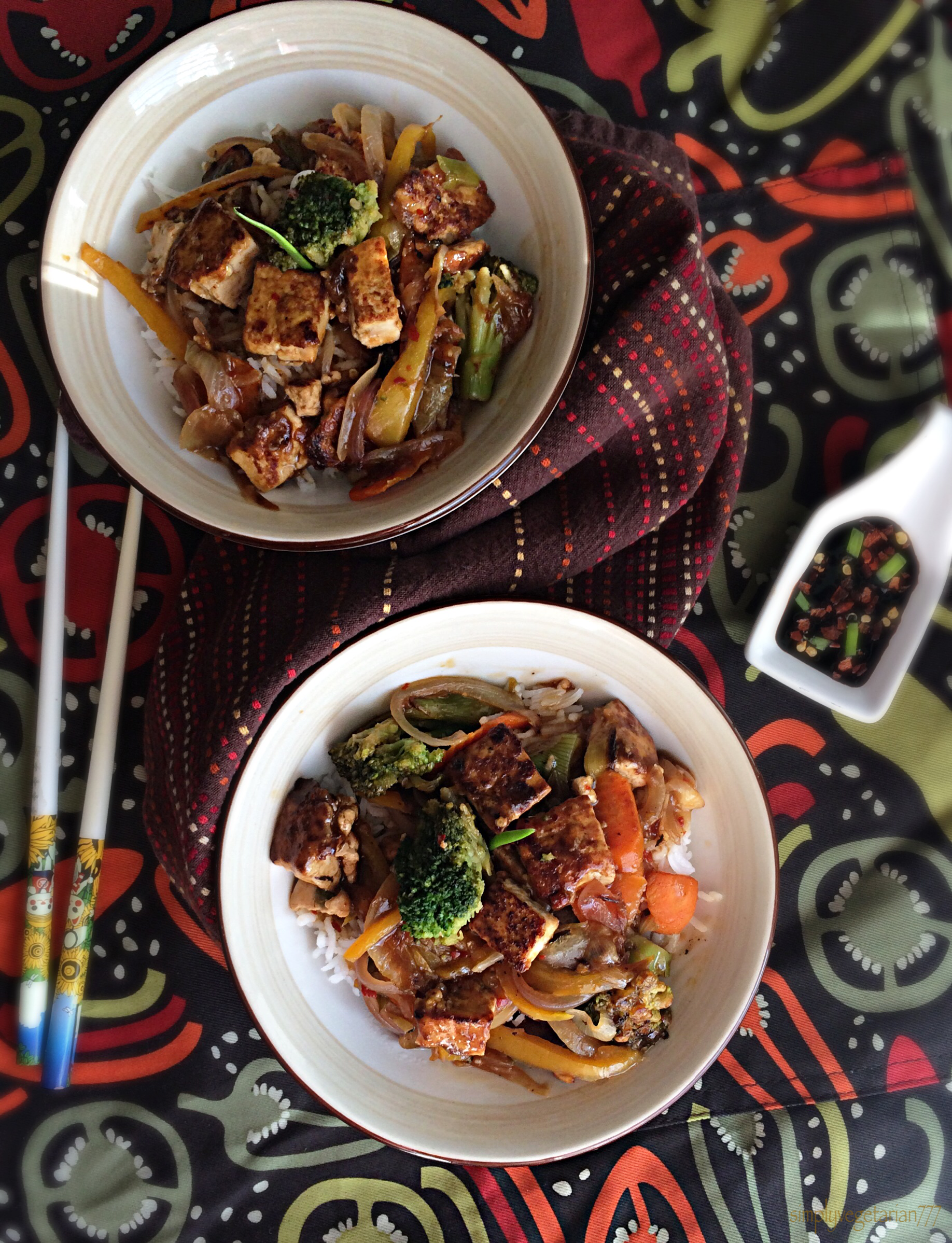 The extra firm tofu was marinated with some freshly squeezed orange juice and ginger juice and then pan grilled to seal the flavors and bring some more texture. A thick sauce was brimmed to boil with flavors of or age and ginger again with some hot chili flakes. It was magical. No need for that Chinese take out anymore, where the vegetarian/vegan options are limited anyways! Easy to whip and easier to devour!
This is how I made it!
Tofu in Orange Ginger Sauce
Servings: 4
Difficulty: easy
Chopping board, knife, heavy bottom sauce pan, heavy bottom sauté pan, stirring spoon, grater, 2 small bowls, whisk.
Ingredients
Tofu, extra firm (Nasoya) – 350 gms
Ginger Orange Marinade – look below for the recipe*
Oil – 1/2 tbsp + 1 tbsp
Vegetables – 3&1/2 cups, chopped. It can include onions, bell peppers, carrots and broccoli.
Ginger Orange Sauce – Look below for the recipe.*
Orange Ginger Marinade
Ginger – 1 tsp, finely grated.
Orange Juice – 1 tbsp
Soy sauce – 1 tsp
Corn Starch – 1 tsp
Orange Ginger Sauce
Ginger – 1&1/2 tbsp, freshly grated
Orange juice – 1 cup. Freshly squeezed preferred, but may use market bought.
Garlic – 2 pods, freshly grated
Soy sauce – 1&1/2 tbsp
Red chili flakes – 1/2 tsp or more for more heat.
Salt to taste
Brown sugar – 1 tsp. you can use honey instead. Taste it and adjust since market bought juice is sweet enough.
Corn starch – 1 tbsp
Water – 1/2 cup
Method
Marinating the Tofu
Drain all the water from tofu block and press it firmly. Cut into 1 inch cubes. Take a bowl and add ginger, orange juice and soy sauce to it. Add tofu pices and toss well. Keep aside. We are not adding the corn starch as yet.
Preparing the orange Ginger Sauce
Take a sauce pan. Add all the ingredients as mentioned under sauce to the pan. Use a whisk and mix the ingredients well, leaving no lumps behind. Now bring the sauce to a boil and then simmer for another 2-3 minutes till sauce thickens. Adjust the salt, sugar and heat to your preference. Switch off the gas stove and kept aside.
Preparing the Tofu
1. Take the marinated tofu and add corn starch to it. Toss well.
2. Heat 1 tbsp oil in the sauté pan and add tofu to it. Grill on high heat and flip 2-3 times to get even browning and crispiness on both the sides. It takes good 5 minutes to attain the right texture. Set aside in a bowl.
Putting the dish together
1. Take the same pan and heat 1/2 tbsp oil in it. Add the vegetables and toss them around on high heat for 3-4 minutes.
2. Now add the prepared orange ginger sauce and prepped tofu to it.
3. Cook for another 2 minutes till it comes together. A lip smacking tofu in Orange Ginger Sauce is ready!
Serving suggestion
Serve it over a hot bed of steamed rice or noodles.
Enjoy this dish this week with your family and friends!
Sonal