Aloo Bonda or Potato Balls in Skinny Avatar
As an Amazon Associate and member of other affiliate programs, I earn from qualifying purchases.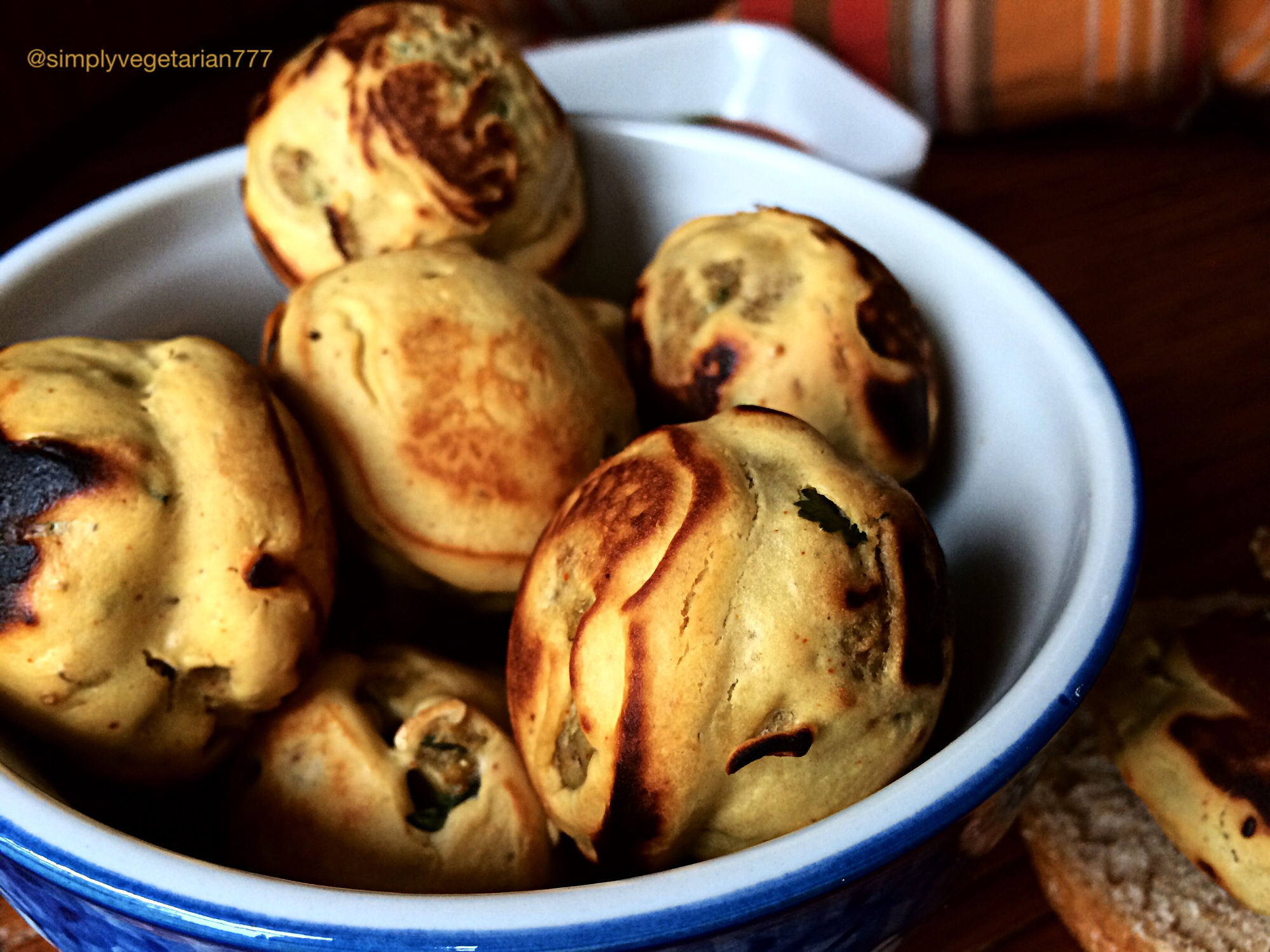 A favorite snack of so many Indians and a very popular street food in the western states of India, particularly Mumbai. A street food with the spicy potato filling, coated in thick batter of Besan / Chickpea Flour is deep fried and served sandwiched in Pav or dinner troll style super soft buns and topped with Garlic and Chili Chutney.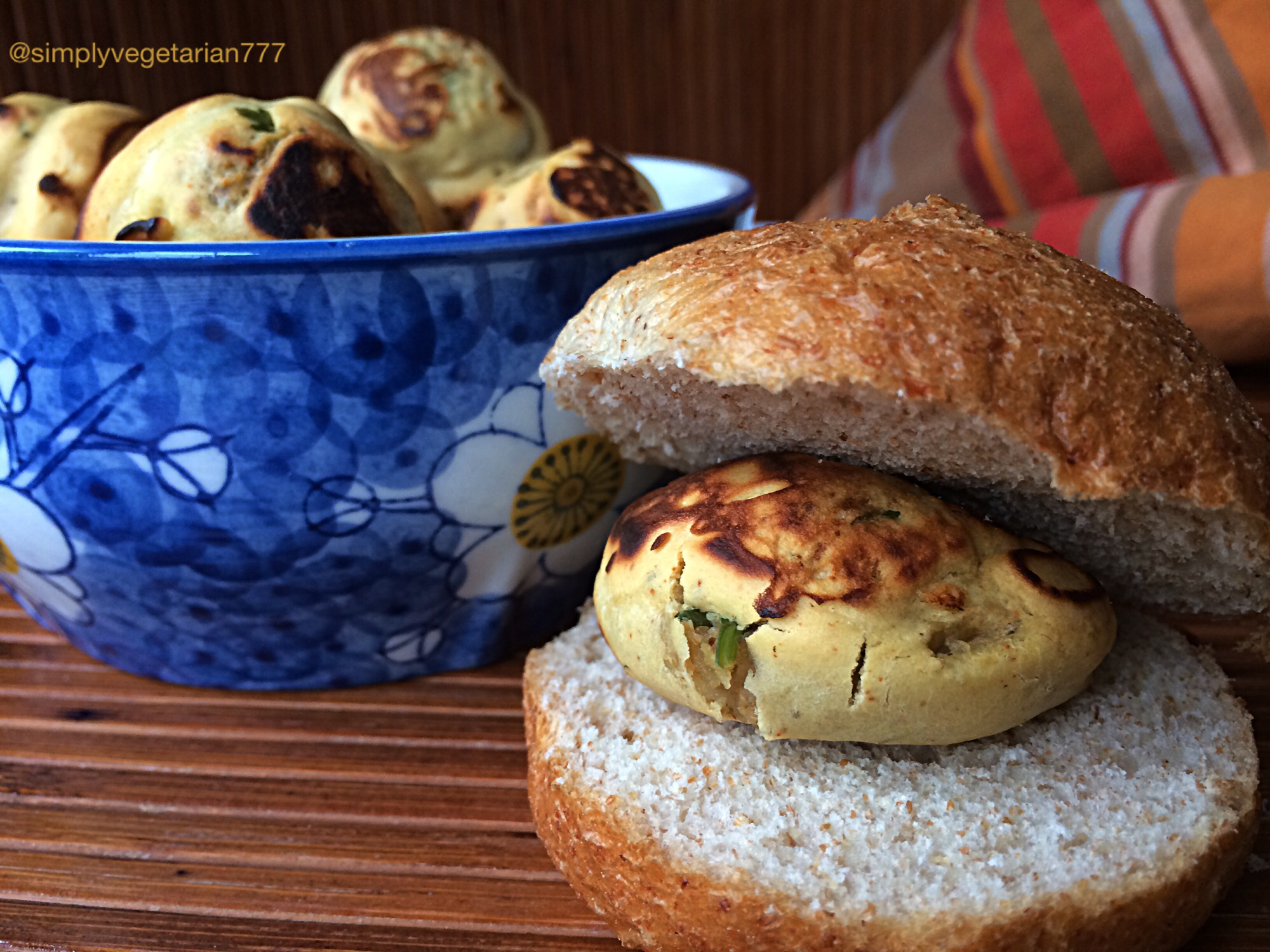 If you know me, then you know this that I don't do much frying. No I have nothing against the fried food but I have to take care of my sedentary life style. I am not a runner. I don't work in the fields. I am not a construction worker. I love to eat. I am a mother who spends most of her day, driving the kids around from one destination to the other. And I often crave for fried food too! Hence I try and create the healthier versions.

I think Paniyaram or Appe Pan or Abelskiever Pan is the best gift ever I have received from my mother-in-law, after my husband ;). When she was visiting us this summer, this was my last minute request and she got it for me. I can't thank her enough for this.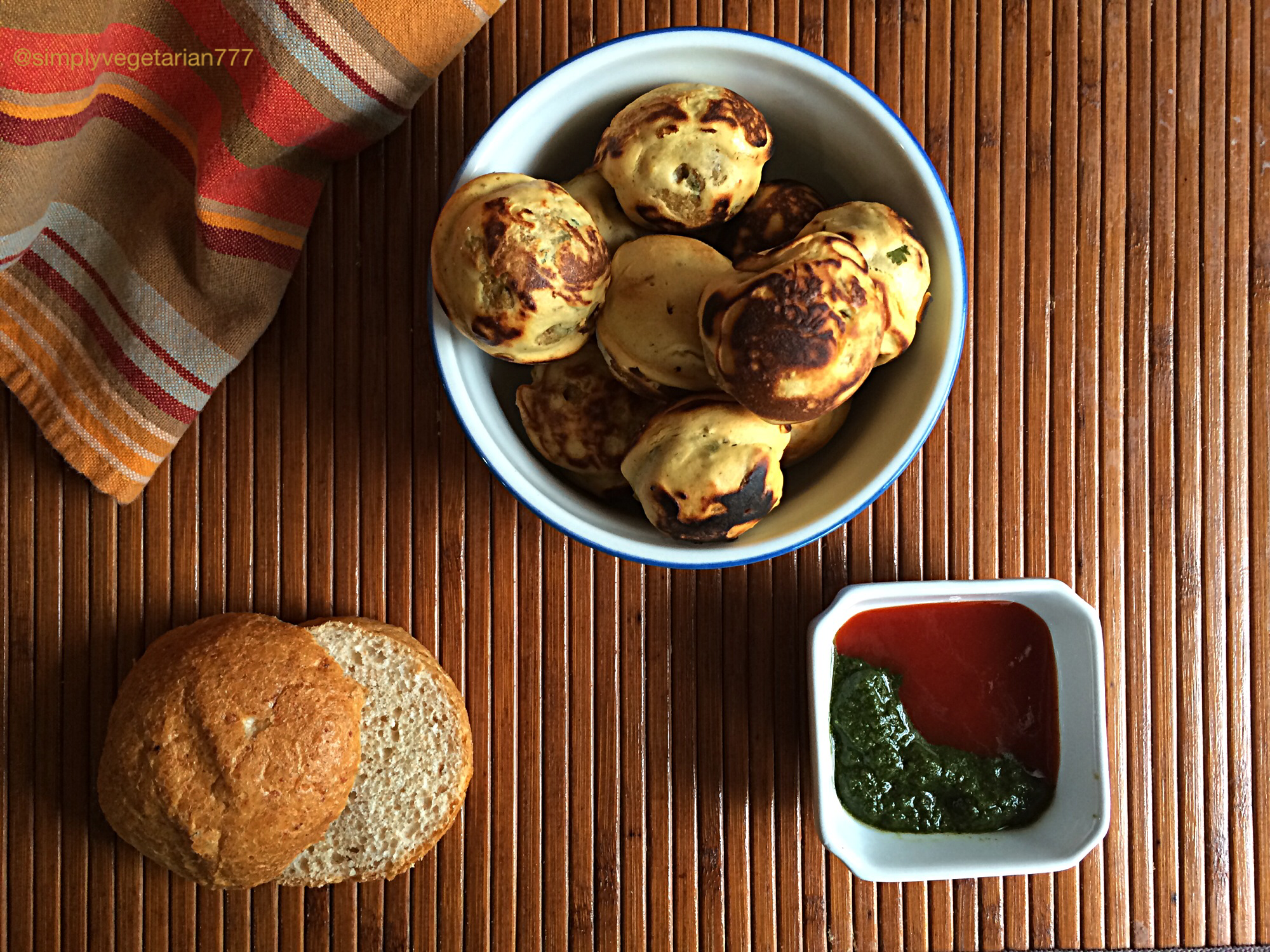 If you have one of the pan that I mentioned then you are in treat!
Here is how I did it!
Yields : 10-12 Aloo Bondas
Kitchen Equipments Required : Grater or Masher, 2 bowls, Paniyaram / Appe / Abelskiever Pan, wooden pick to flip them.
Ingredients :
For the Stuffing
Potatoes : 1 cup boiled and grated
Ginger : 1 tsp fresh and grated
Cilantro leaves : 1 tbsp chopped
Coriander seeds : 1 tsp crushed
Amchur : 1/4 tsp
Red chili powder : 1/2 tsp
Salt : 1/2 tsp or to taste
Coriander powder : 2 tsp
For the Coating
Besan / Gram flour : 1/2 cup
Water : 4 tbsp
Ajwain / Carom seeds : a pinch
Red chili powder : 1/4 tsp
Salt : 1/2 tsp or to taste.
Method : Refer to this Pictogram for steps!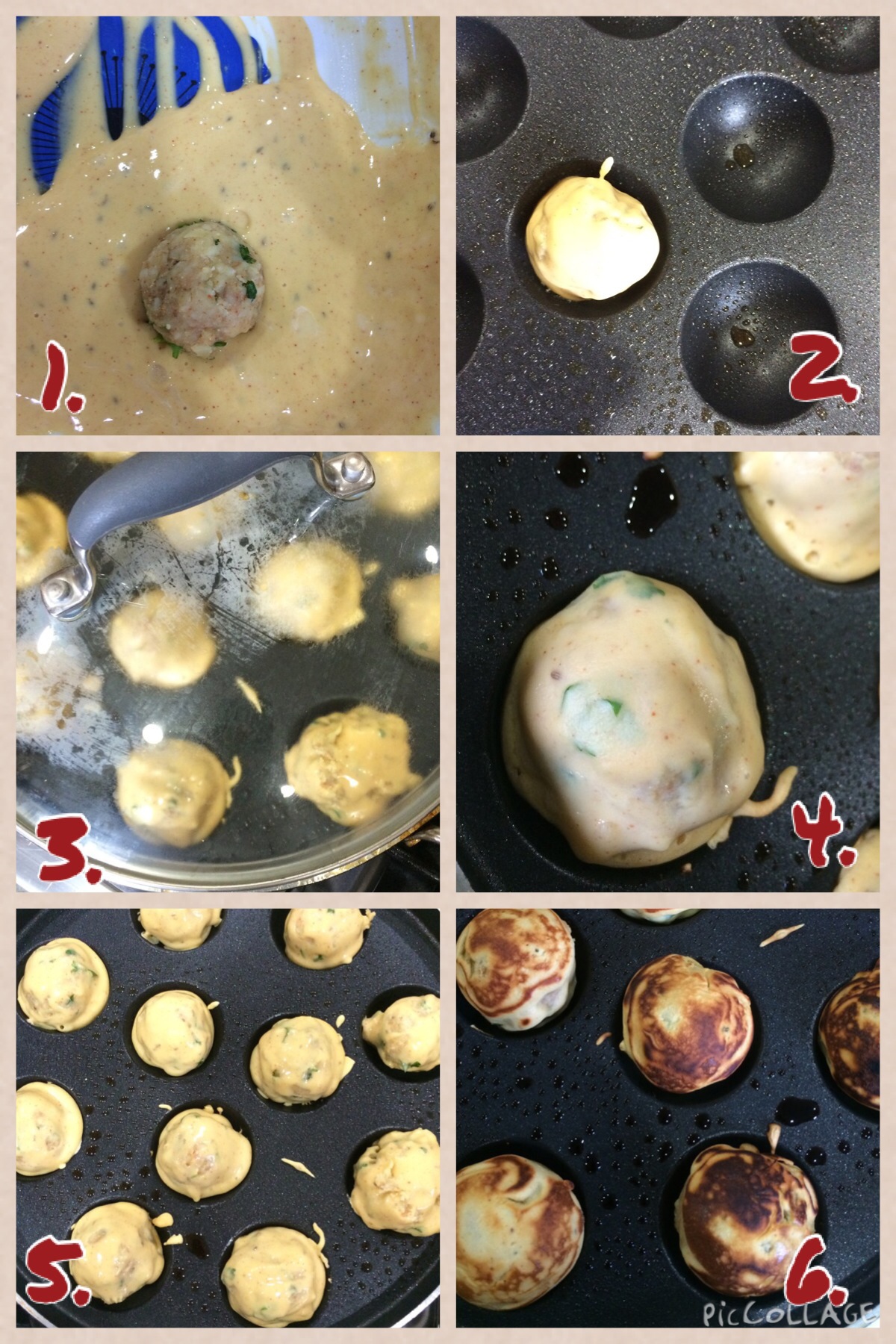 1. Prepare the stuffing with all the above ingredients mentioned under the stuffing. Combine it together to make a dough. I recommend using golden Yukon potatoes and not the russet ones. Divide the dough into 10-12 portions and roll them into smooth balls and keep aside.
Make the coating with chickpea or gram flour. The batter should be very thick and not runny at all. Add water after 3 tbsp, little at a time. Mix and make a lump free batter. Keep aside.

Grease and Heat the Paniyaram pan on medium to high flame.

Dip each stuffing ball into the thick batter. Coat it well from all the sides. Drop it on one of the pan holes. Refer picture #1 and #2. Fill all the pan holes similarly.

Cover and cook the Aloo Bondas on low flame for 2-3 minutes. This will create the steam and cool the besan / gram flour from inside, without leaving it raw from any side. Refer to picture #3, #4 and #5. The picture #4 shows that the batter coating is cooked and steamed.

Now carefully flip the Aloo Bondas to the other side with the help of the wooden pick that came with the pan. I use wooden chop sticks to flip. The bottom part is well cooked and browned. Refer to pic #6. Now cook the other side for another 2-3 minutes on lower flame for even browning. Do not cover the pan this time.

Your Skinny and Guilt-free Aloo Bondas are ready. Serve them as is or make mini sliders and serve them with small dinner rolls along with Spicy Cilantro Chutney and Hot sauce.
Enjoy this snack this Diwali and still stay healthy!