Banana Bread and Walnut BonBons
As an Amazon Associate and member of other affiliate programs, I earn from qualifying purchases.
My family loves Banana breads, so much so that we buy bananas to only let them over ripe and use them in a good loaf of a banana bread.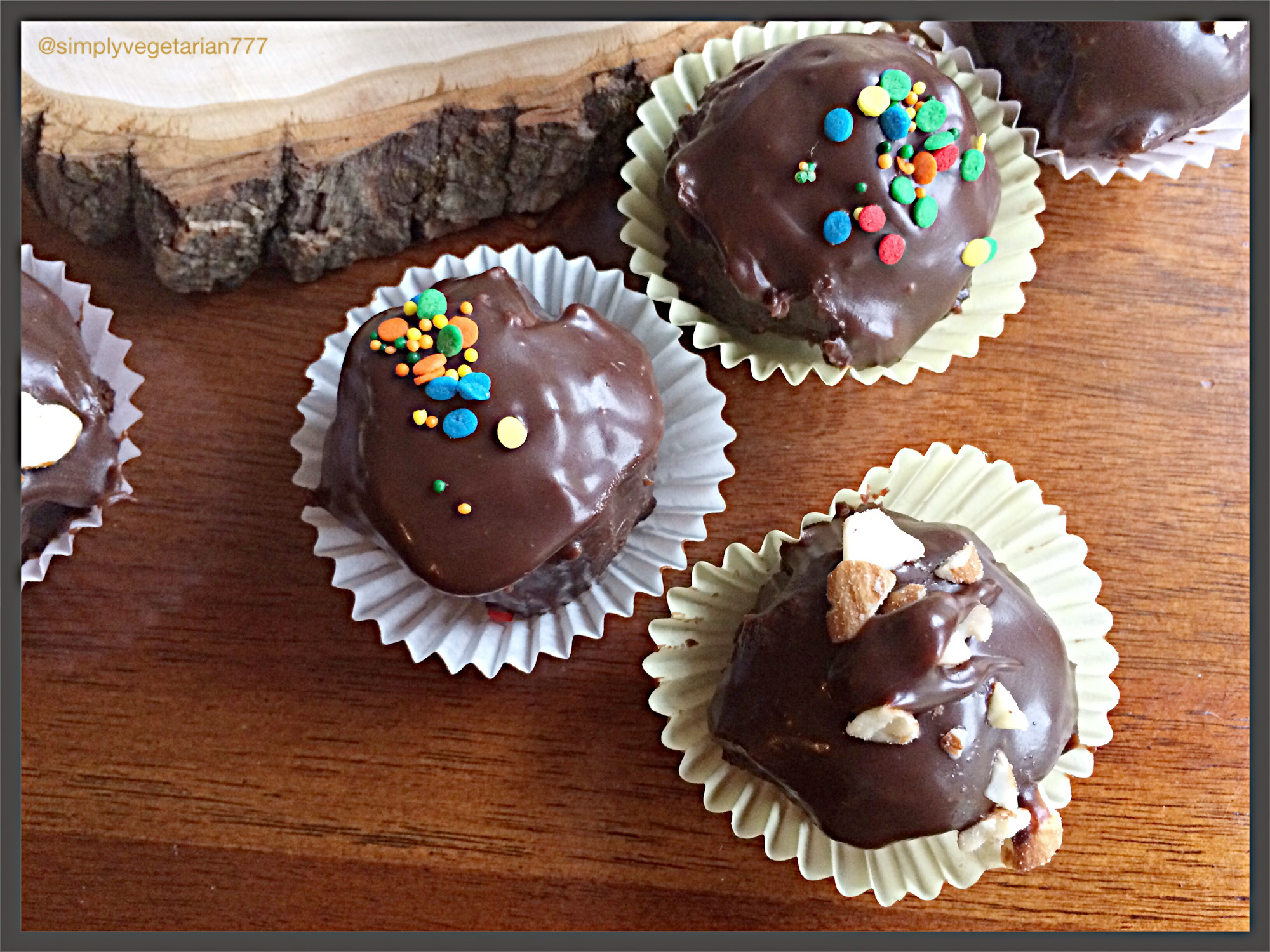 I think it was too soon this time. I was hosting a party on Friday so thought of using the banana bread loaf in making these cute bonbons.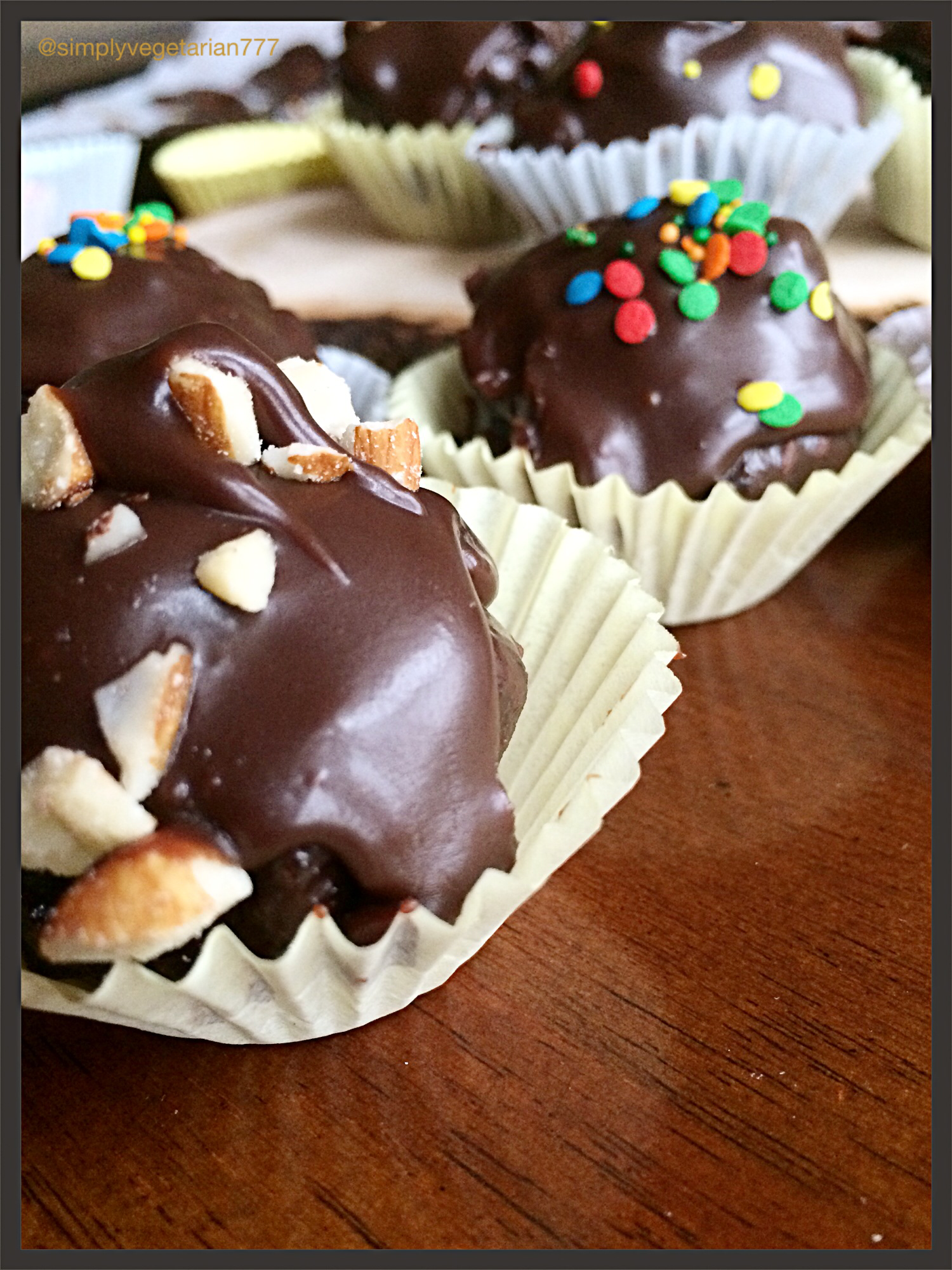 I am not going to share a particular recipe with the measured ingredients etc, but a general idea to bring them together.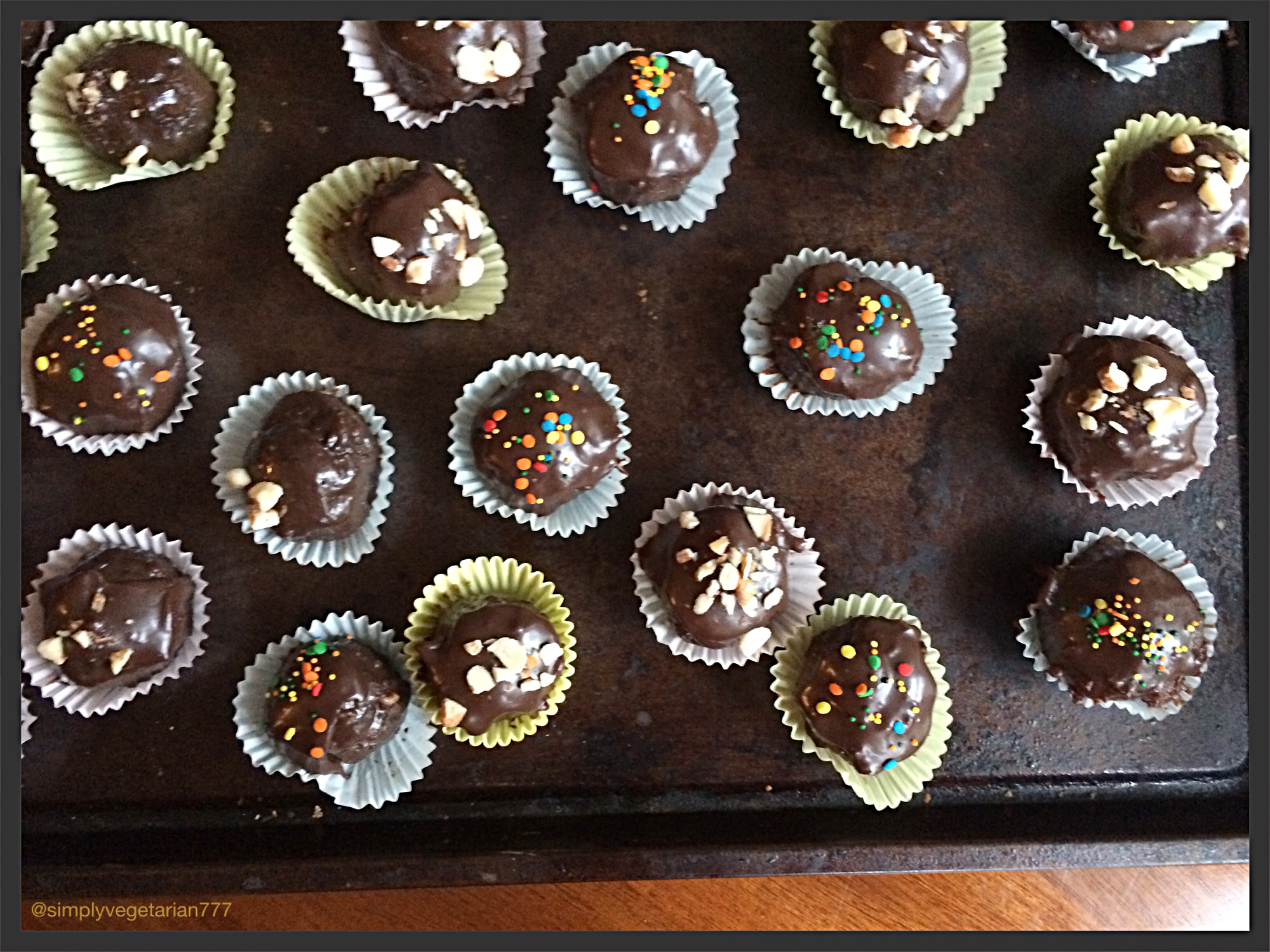 What do you Need ?
Walnuts : 1cup or more, chopped coarsely.
A Banana Bread Loaf : For the recipe, click here or use this Recipe. You may choose any banana bread, store bought or home made, egg free or with eggs, nuts free or with nuts. You may use a plain chocolate or vanilla cake too.
Chocolate Ganache : I warmed 1/2 cup of heavy cream in microwave in a microwavable cup, for 1&1/2 minutes. Added 1 plus choco chips to the hot cream. Mixed them together with a fork till the chips were completely melted and the ganache becomes a thick sauce consistency. Bring to a room temperature for the use.
Putting it together !
Take a big ziplock plastic bag. Add the sliced banana bread. Close and crush with your hands from outside.

Now add the chopped walnuts to the bag. Mix them all together.

Take the mix out in a big bowl. Line a baking sheet with butter paper or parchment paper.

Now grab 1 tbsp full of mix and press between hands to make a tight ball. Finish the banana bread and walnut mix similarly. Place them on the lined baking sheet.

Take one ball at a time and keep it on a fork. Dip each bonbon or ball completely at a time in the ganache cup. Take it out and put it on the lined baking sheet back at its place.

Refrigerate for 2-3 hrs. Take it out! Spoon the ganache and drop a bit on top of each bonbon for smooth finish. Place them in mini muffin liners / boondi Laddoo liners :), for clean pick.

Top with chopped nuts or sprinkles. Refrigerate for another 2-3 hrs and serve when ready!
Hopefully you will enjoy making these as I did! My guests loved it :). It's okay to indulge in wine and chocolates at a party ;).
Taking these to Angie's FF#38, co-hosted by Hilda and Juliana. I hope they like it as much as my family did.
Sonal