Basil Pesto, Grilled Vegetables and Egg Panini
As an Amazon Associate and member of other affiliate programs, I earn from qualifying purchases.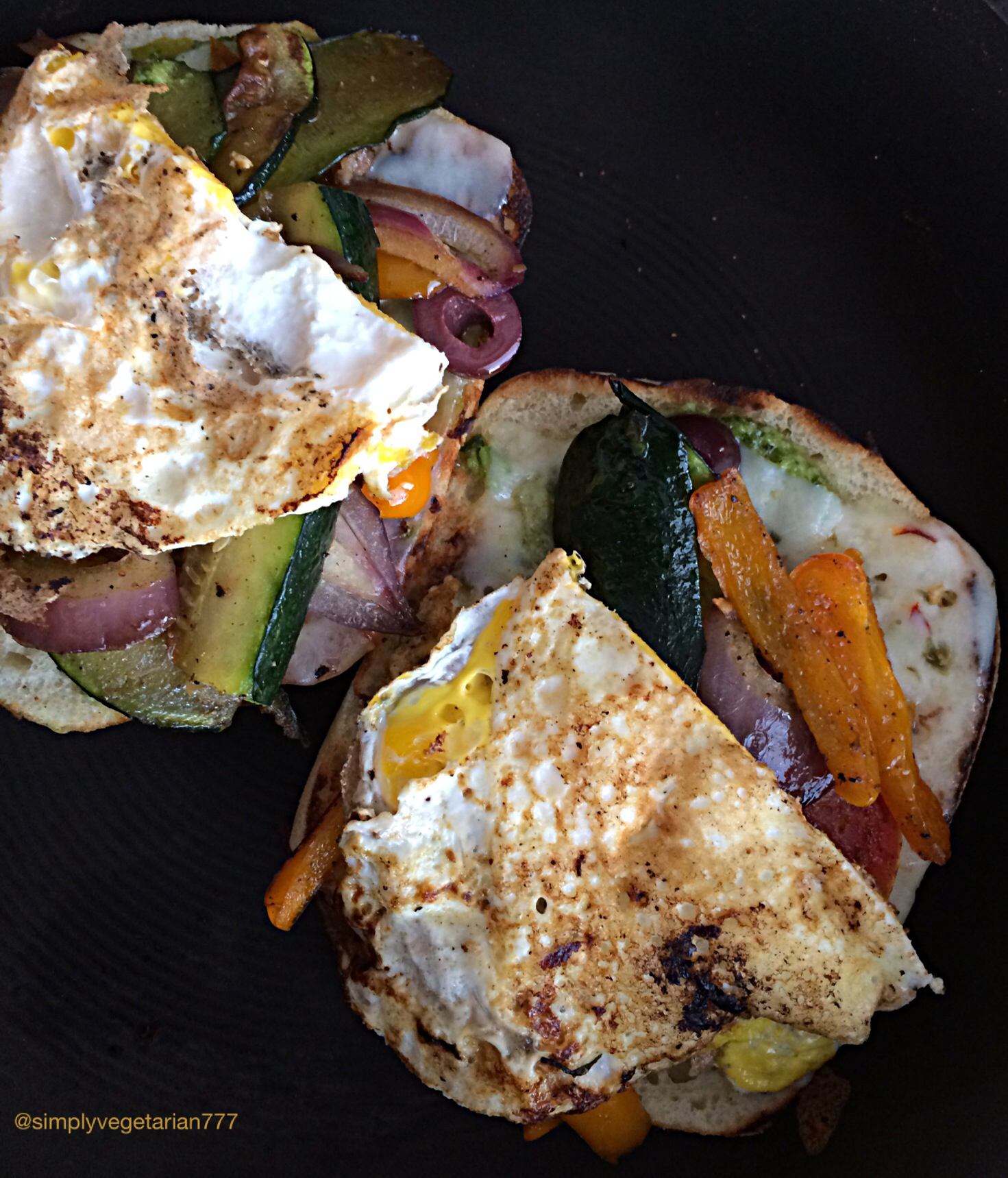 There are days when you skip breakfast and you feel hungry but it's too early for lunch. The grilled crusty sandwiches aka Paninis come to rescue.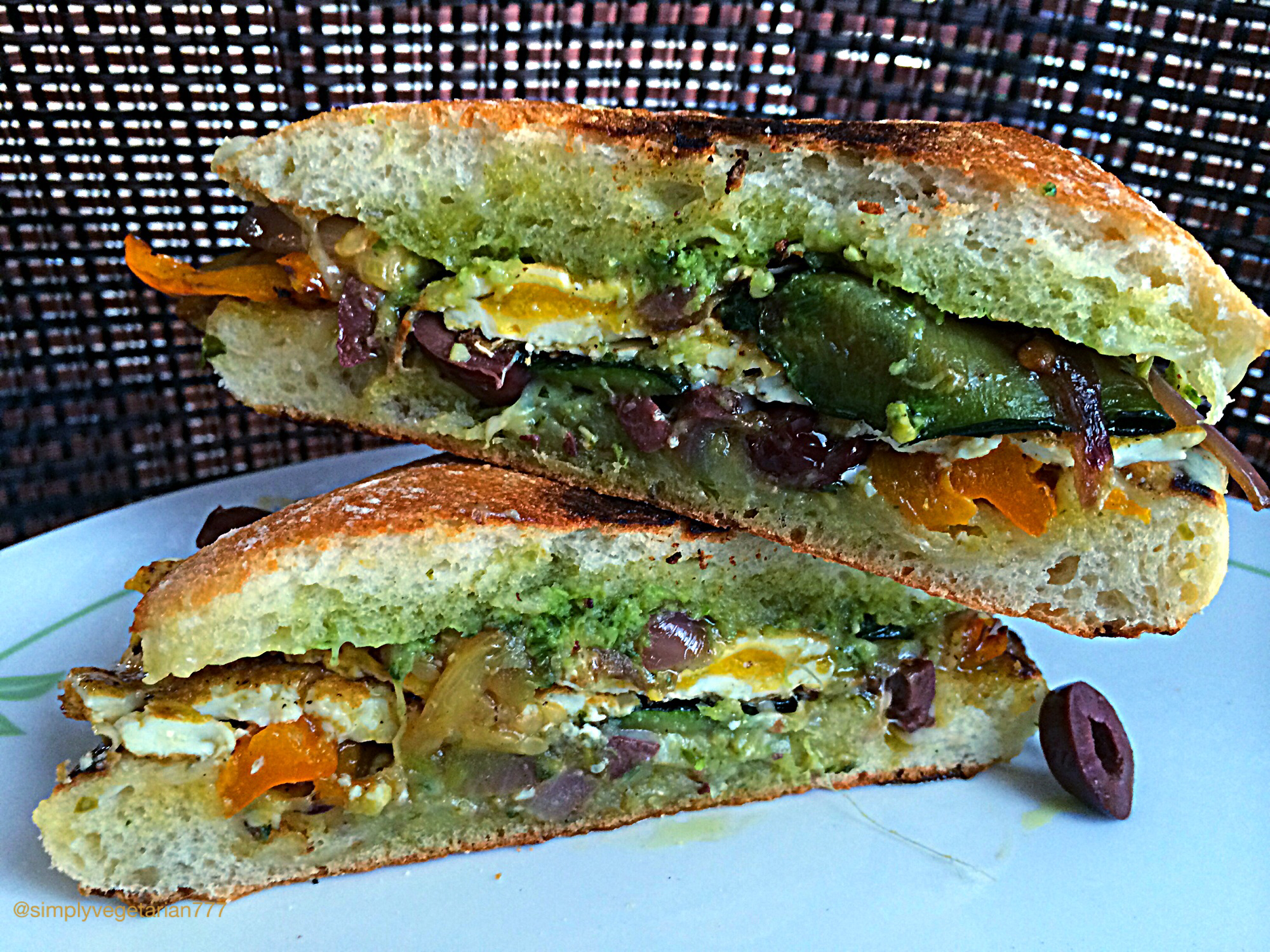 Layers and layers of goodness in one single sandwich! Now that calls for a total soul soothing tummy warming meal! A meal which fits in the case of breakfast, brunch, lunch, snack, dinner…I mean, it's anytime meal :). Share or eat alone! A perfect companion !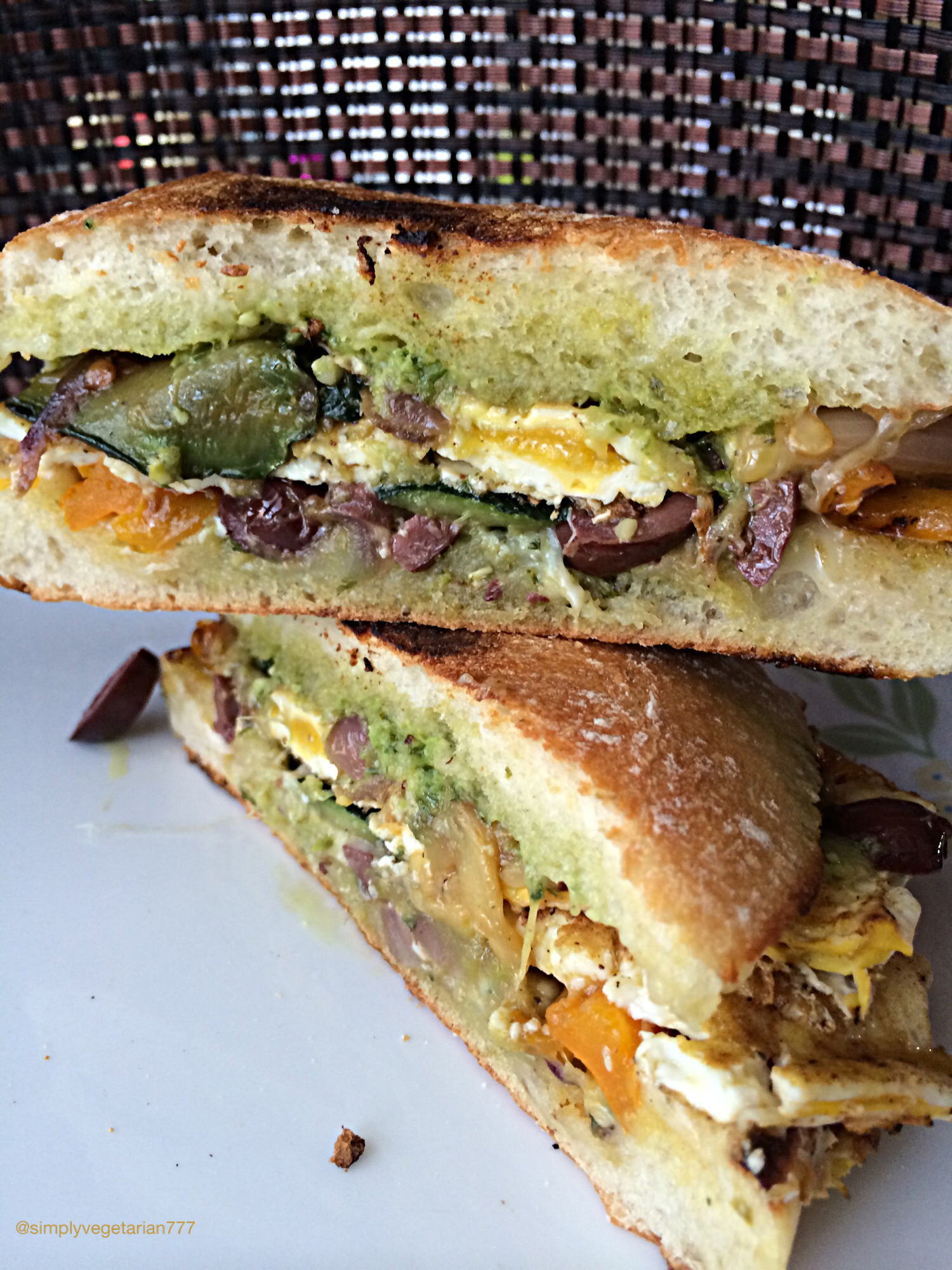 The best part is that you may pick and choose any ingredient to make this panini. It's that flexible. You may add or skip or swap the ingredients and personalize to mark it as your signature panini!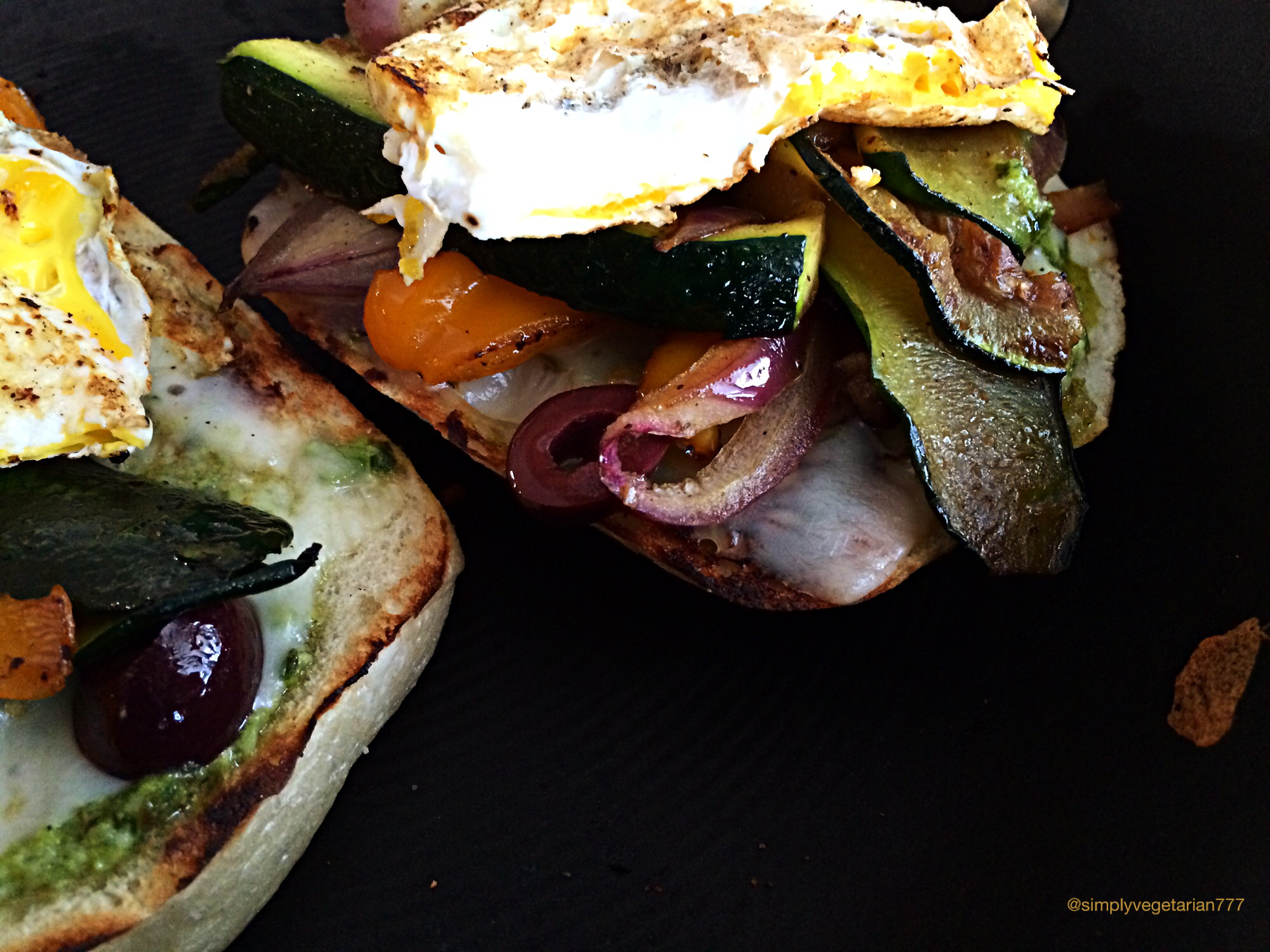 Makes : 3 Paninis
Kitchen Equipments Required : Chopping board, knife, 1 heavy bottom pan or griddle, 1 small pan, 1 big pan/skillet, flat sturdy spatula.
Ingredients :
Ciabatta Rolls : 3 or any crusty bread of your choice like sourdough etc.
Cheese slices : 6. Cheddar, pepper jack etc are some choices.
Basil Pesto : 1/4 cup or as preferred. You may use ready made or home made. You may use cilantro/coriander chutney or marinara.
Tomatoes : 6-8 slices, thick cut
Onions : 1/4 cup sliced
Zuchhini : 1 small, washed and halved, sliced thin.
Bell peppers : 1/4 cup, sliced thin.
Eggs : 3
Oil : 1 tbsp + more to grill.
Salt and black pepper to taste
Method :
Prepping the Vegetables: Heat 1 tbsp oil in the big pan/skillet. Add sliced onions, bell peppers and zucchini in a single layer. Make sure that zucchini slices are laid in single layer. Season them with salt and pepper and grill them for 4-5 minutes on medium high flame till the vegetables are caramelized and slightly cooked. Take the pan off the grill and set aside.
Prepping the Eggs: Make 3 half fried eggs or eggs of your choice. You may choose light scramble, omlette, poached or sunny side up. Set aside.
Making the Panini:
Slice the bread of your choice into 2 halves.

Heat the griddle or heavy pan. Grease it lightly. Lay the two slices of the bread with soft side down. Grill it lightly.

Turn the bread slices so that the crusted soft side is up now.

Spread 1 to 2 tsp of Basil Pesto on both the top sides. Layer it with cheese on both the sides.

Top one side with caramelized and grilled vegetables.

Lastly layer with Eggs.

Put the other side of the bread on top. Press it down gently with flat spatula to being the panini together.

Take it out on chopping board and cut in half and eat it warm :).

You can serve them as open face grilled sandwiches too for your brunch parties!
Enjoy!
Sonal