Buttermilk Chocolate Cake, Egg free and Fat free
As an Amazon Associate and member of other affiliate programs, I earn from qualifying purchases.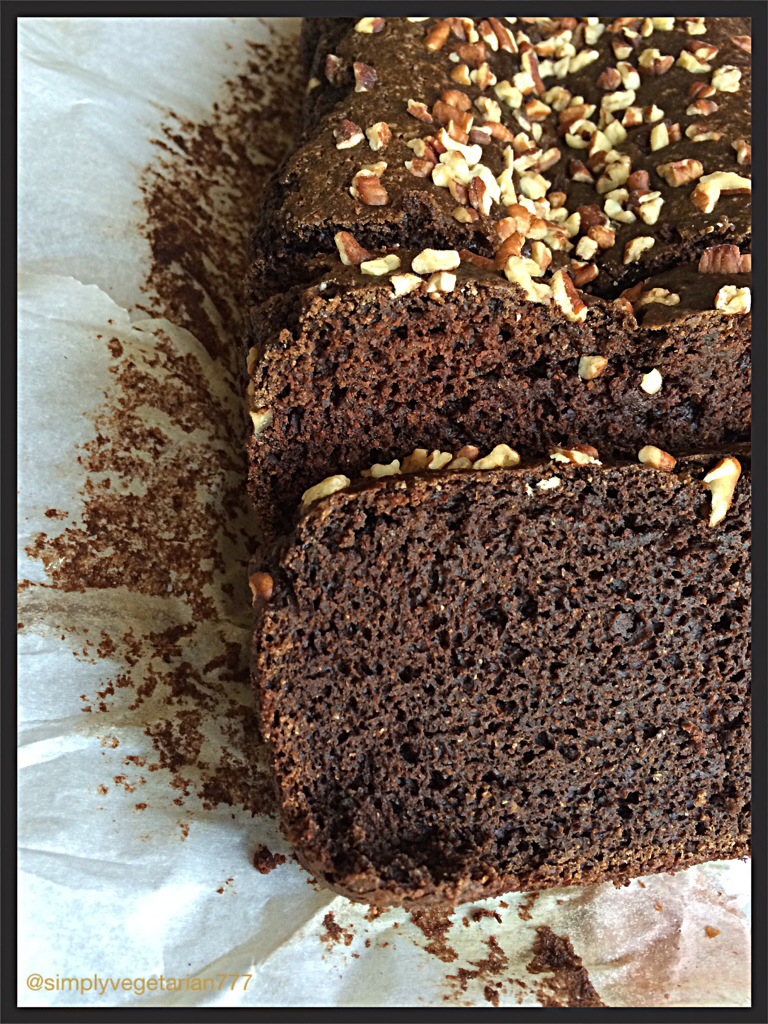 I had bought a baking book few months ago, written by Sandra Woodruff, called Secrets of Fat Free Baking ! It was on the bargain for $7.00 and was begging to be bought. I brought it home, flipped through it and kept with my other books, far forgotten.
Recently when I took out my collection of cook books for a photo shoot for a challenge, the book surfaced again and at the time of kids' summer break where a constant question is, "Is there anything to eat? I am hungry." And I am always giving back, "Gosh! Didn't you just eat a snack?" The answer remains fixed too, "But I am still hungry" and so on :). So this is our first bake of the summer break together.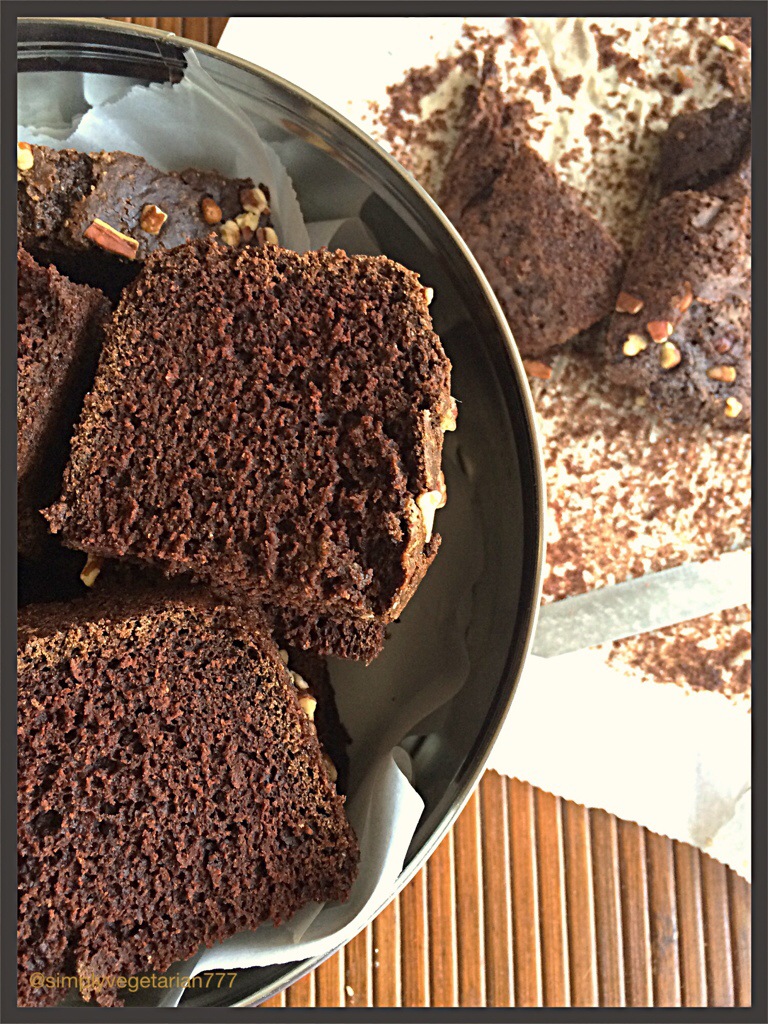 Healthy doesn't mean taste less. Butter doesn't make everything tasty. This was proved with the recipe mentioned by Sandra. Remember the home made buttermilk, I posted yesterday? Yes, it was meant for this recipe. This is one of the main ingredient used in the cake.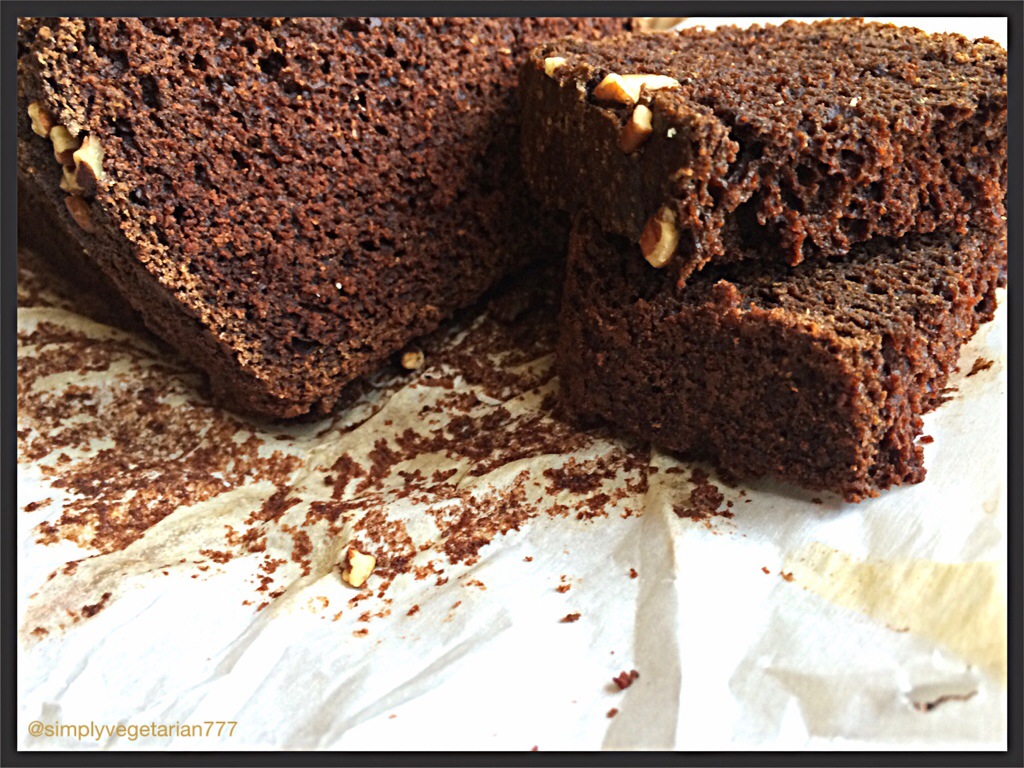 It was moist. It was soft and it was super tasty. For the kids, I made instant chocolate ganache/dip to dress their slices. Honestly, I topped mine too ;). Little indulgence, a bit at a time! Planning to make some cake pops tomorrow with few leftover slices. Crush the cake, roll it in ganache, top with sprinkles and nuts and dang!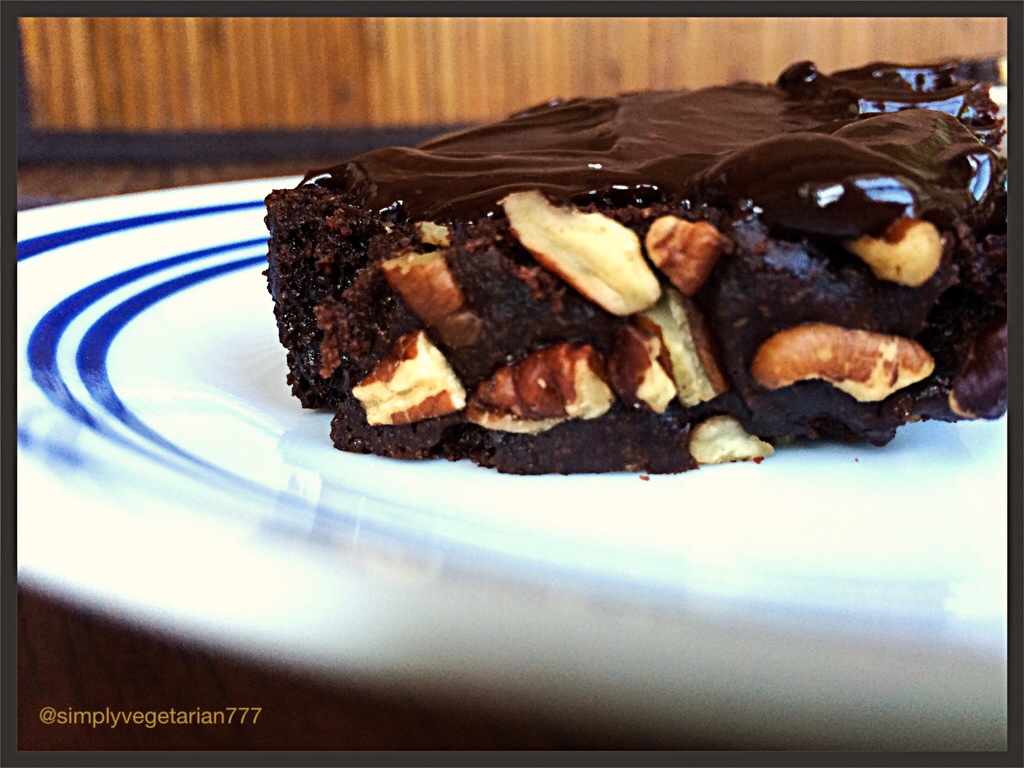 I did adapt the recipe a bit. Am posting the original and my ad pages version too for choices!
Kitchen Equipments Required : oven, whisk/stirrer, bowl, a cake tin or bread loaf mould and butter/parchment paper
Ingredients :
*Unbleached flour : 1&1/2 cups
Sugar : 1&1/2 cups. I used 1&1/4 cups
Cocoa powder, Unsweetened : 1/2 cup full
Baking soda : 2 tsp. don't use baking powder. Baking soda precisely.
Nonfat buttermilk : 1&1/2 cups. Find the recipe here
*Water : 1/4 cup
Vanilla extract : 2 tsp
Salt : a small pinch
Walnuts or almonds, coarsely crushed for topping, if desired.
*Note :
I used whole wheat flour : 2 cups instead of unbleached and oats flour.

I used 1/2 cup water because whole wheat flour is thicker.
Frosting : Instant Chocolate Ganache
Method :
Preheat the oven at 350*F and line the cake tin or bread mould with butter/parchment paper.

Combine the flours, salt, sugar, cocoa powder and baking soda and stir to mix well. Stir in the buttermilk, water, and vanilla extract.

Pout the batter in the lined cake pan. Top with nuts.

Bake at 350*F for 30-35 minutes until the wooden toothpick comes out clean, when inserted in the center of the cake.

Cool the cake to room temperature. Apply the frosting and cut and serve.
Storage : I normally cut the cake when it is still slightly warm and store in lined box. It is good outside for 1 day but needs refrigeration after that.
Have a great weekend! Bake healthy and eat guilt free!
Sonal
Click on the button below to start linking your entries for 'Soups with SS'!!!