Dal Paalak Saag / Grams Spinach Mash
As an Amazon Associate and member of other affiliate programs, I earn from qualifying purchases.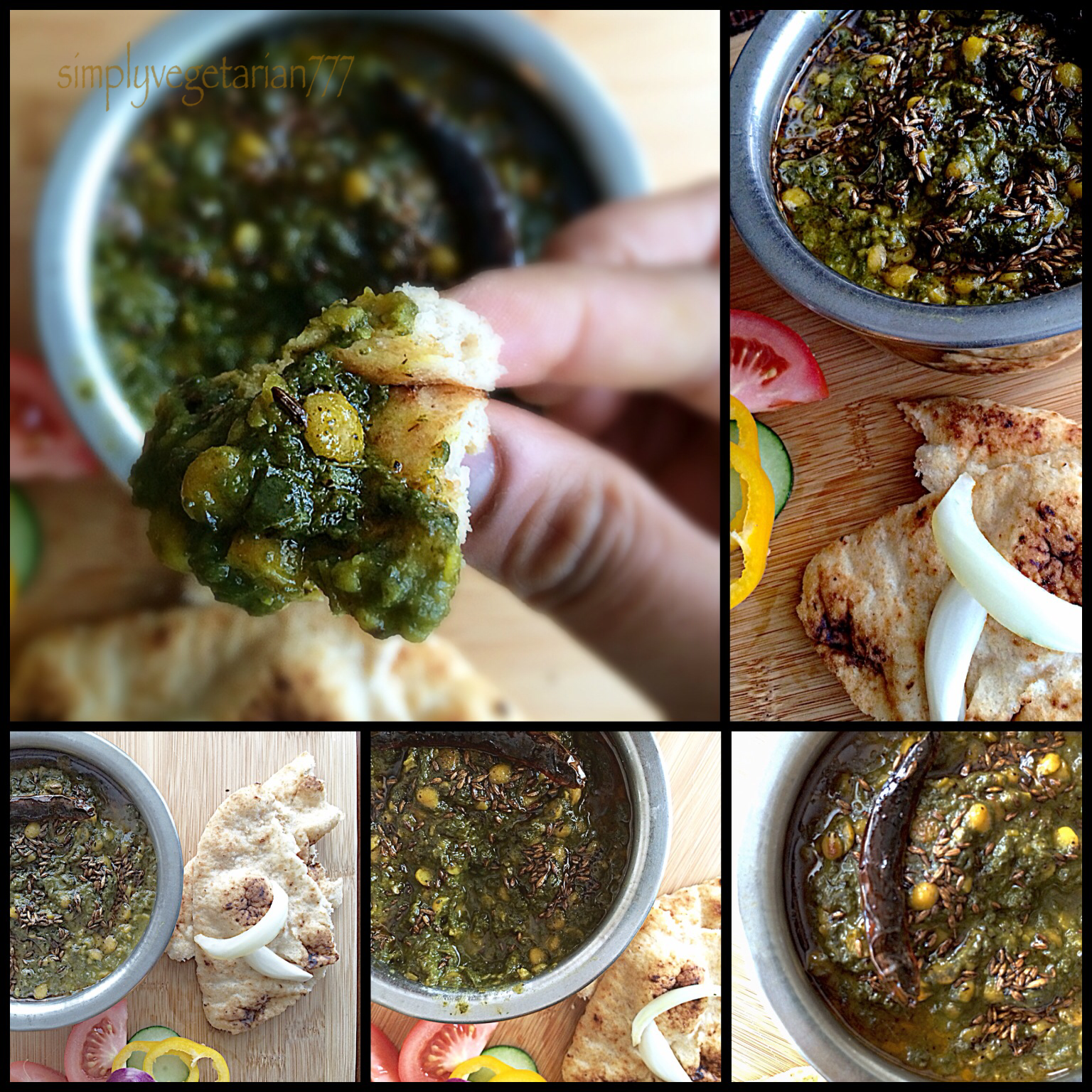 Some recipes are so simple and basic to the roots but still so flavorful. I am a sucker for easy, delicious, nutritious and rustic recipes, like I am a sucker for folk tales, songs and dance forms. The folk form is simple, adaptive and still gorgeous, be it food or art.
Food is Art !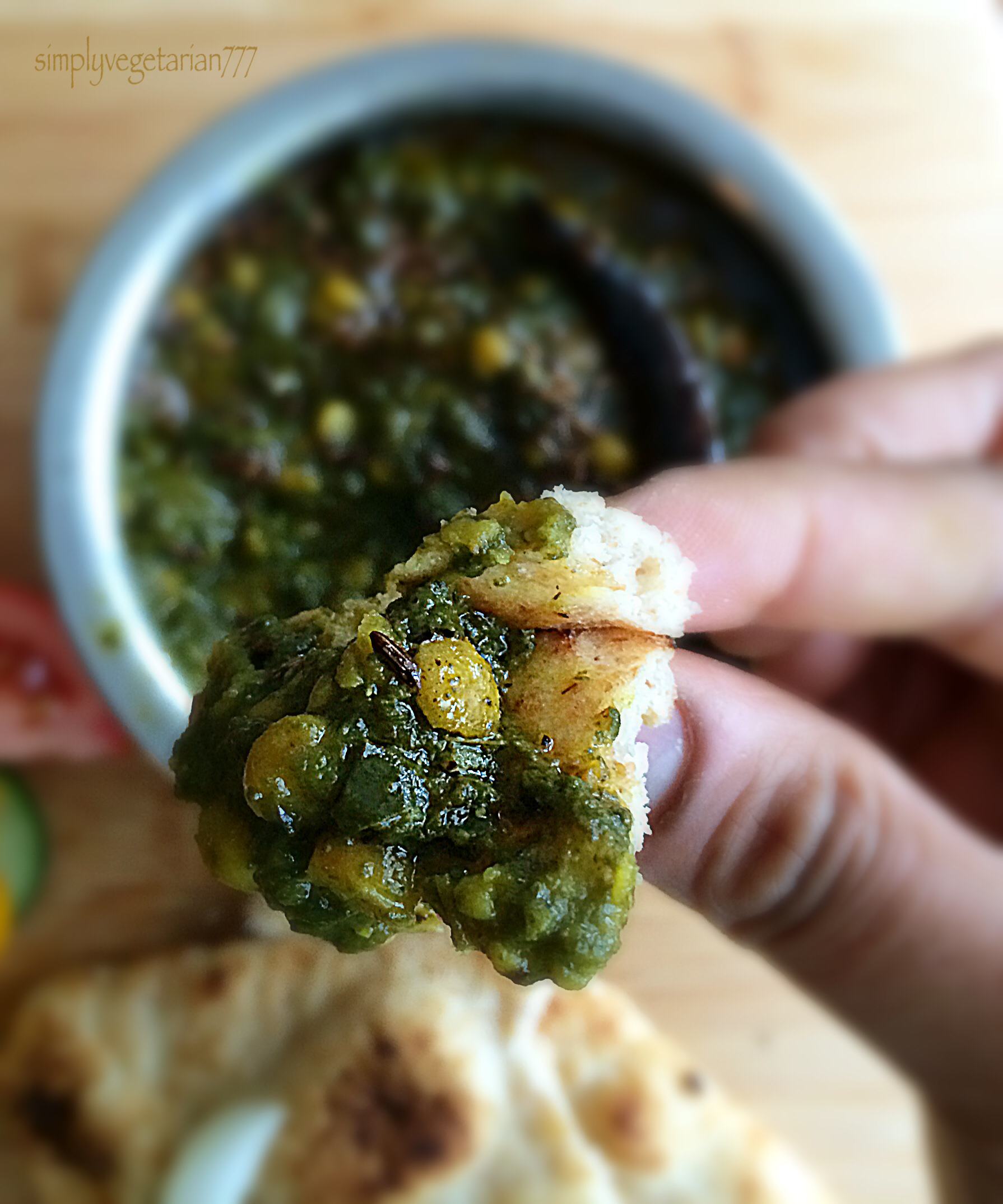 Chana dal is split Bengal gram bean and gives a nice flavor and texture to anything that it is cooked with or by itself. It is a pure vegetarian delight and if I call it a vegetarian's meat, I am not faking it.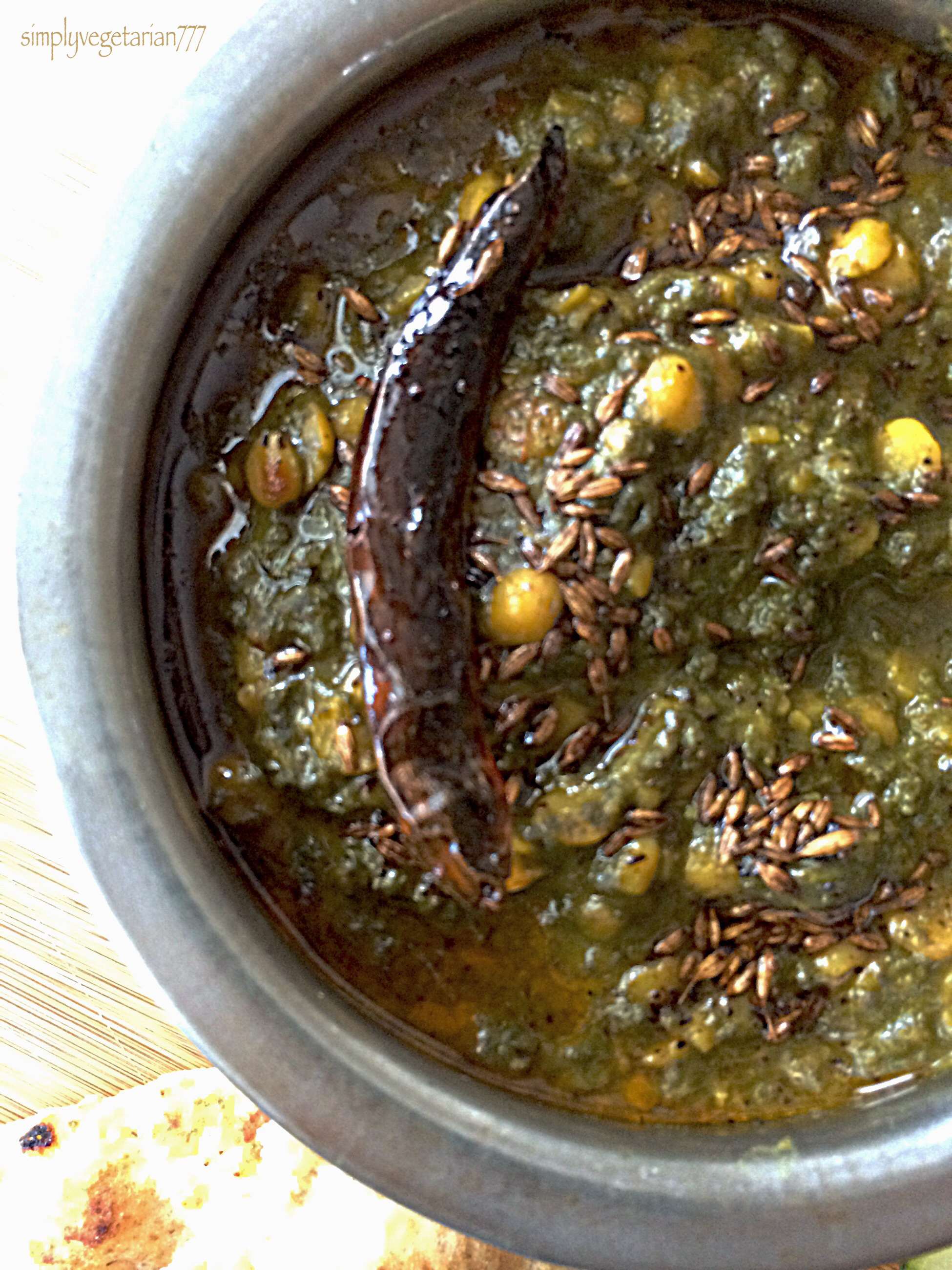 Paalak is Spinach and Saag is the preparation with any kind of greens like mustard leaves, spinach, kale or amaranth or methi leaves.
The Dal Paalak Saag is one such recipe. Basic. Rustic. Flavorful. Healthy. Delicious.
<
p style="box-sizing:border-box;margin-right:0;margin-bottom:1.4em;margin-left:0;padding:0;">
Dal Paalak Saag
Servings: 8
Difficulty: easy
A sauce pan with lid or pressure cooker, chopping board, knife, a small sauté pan, potato masher.
Ingredients
Chana dal – 1/2 cup, washed and soaked in water for 20 minutes.
Spinach – 2&1/2 cups. You may use part kale or mustard leaves too.
Tomato – 1/2 cup, finely chopped
Ginger – 1 small piece, chopped fine
Green Chili – 1 small, finely chopped
Oil – 1 tsp
Turmeric – 1/2 tsp
Red chili powder – 1/2 tsp
Cumin powder – 1 tsp
Salt to taste
Water – 3&1/2 – 4 cups
For tempering
Ghee/Oil – 2 tsp
Asafetida / Hing – a pinch
Cumin seeds – 1 tsp
Dry red chili, whole – 1
Red chili powder – 1/4 to 1/2 tsp
Method
1. Take the sauce pan and heat 1 tsp oil in it.
2. Lower the flame and add finely chopped tomatoes, green chili, ginger, turmeric, cumin powder, red chili powder and sauté for 2 minutes.
3. Drain the chana dal and add to the pan. Sauté again for 2 more minutes.
4. Now add the chopped spinach or greens of your choice. Stir well and cook for another 2 minutes till the greens are wilted.
5. Add 3&1/2 cups of water and salt to the pan. Stir. Cover with lid. Cook on lower medium flame for 15-18 minutes. Stir occasionally in between.
6. Remove the lid. The Dal grain should be fully cooked, not necessarily mushed. Take the potato masher and go through the saag and mash coarsely. The Dal Palak Saag is ready.
Preparing the Tempering
Heat ghee in the sauté pan. Add hing/asafetida and cumin seeds to it. Lower the heat. When the seeds splutter, add whole dry chili and chili powder. Switch off the gas stove. Add the tempering on the top of dal.
Serving Suggestions – It is best served with rotis, paranthas and naans or even Jeera rice.
Make it this weekend and enjoy with family and friends!
Sonal