Iced Tea Sangria, Mocktail
As an Amazon Associate and member of other affiliate programs, I earn from qualifying purchases.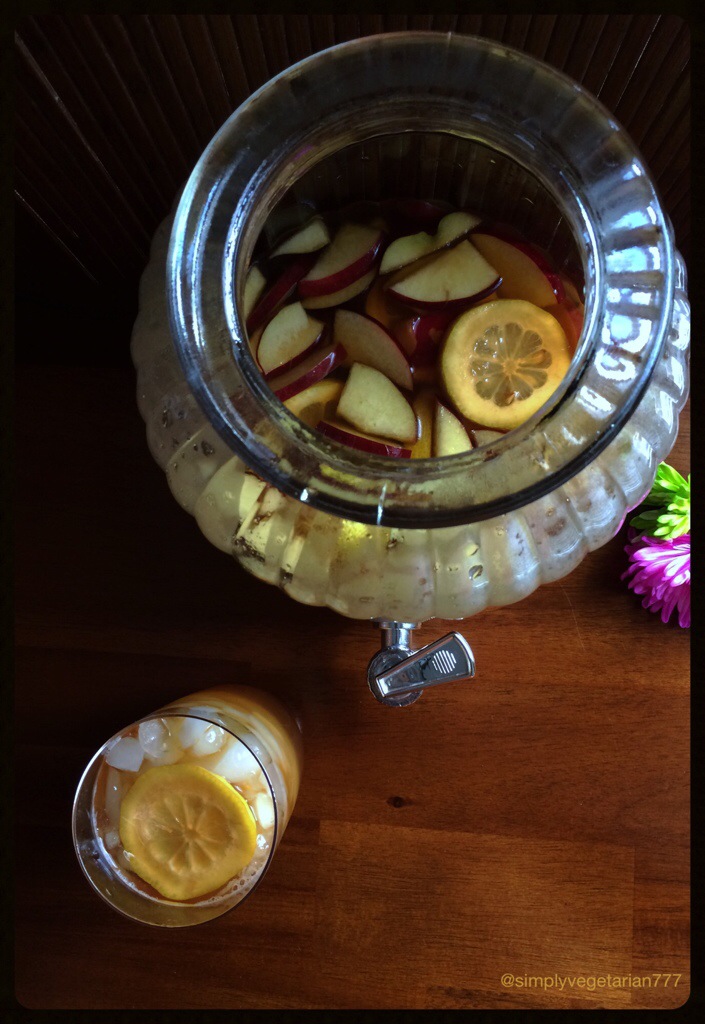 Amit recently had his office colleagues at home for the dinner. The food was catered from outside so I didn't have much to do. I still wanted to make something "home-made". This time, I made a drink instead. I am glad that I did since there were few folks who didn't want any wine or soda either.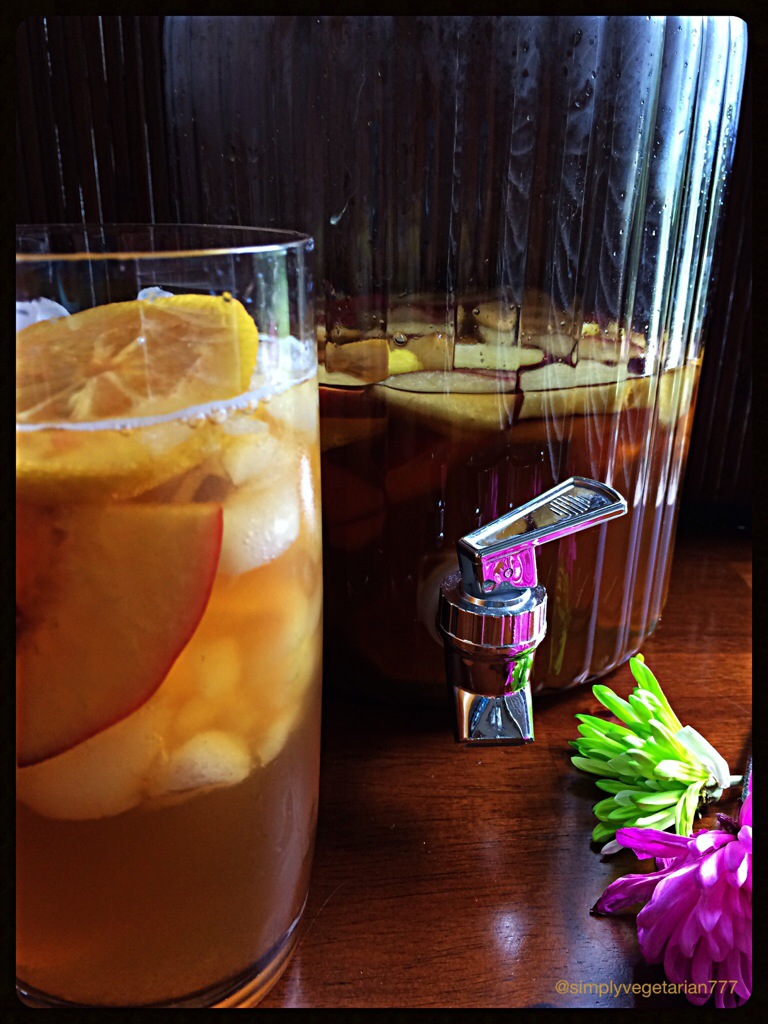 My daughter loves Iced tea and I love Sangria so I combined the two to make this drink. I am sure that this is not one of a kind drink but loved the flavors of it. I am so going to repeat it for my 4th of July party!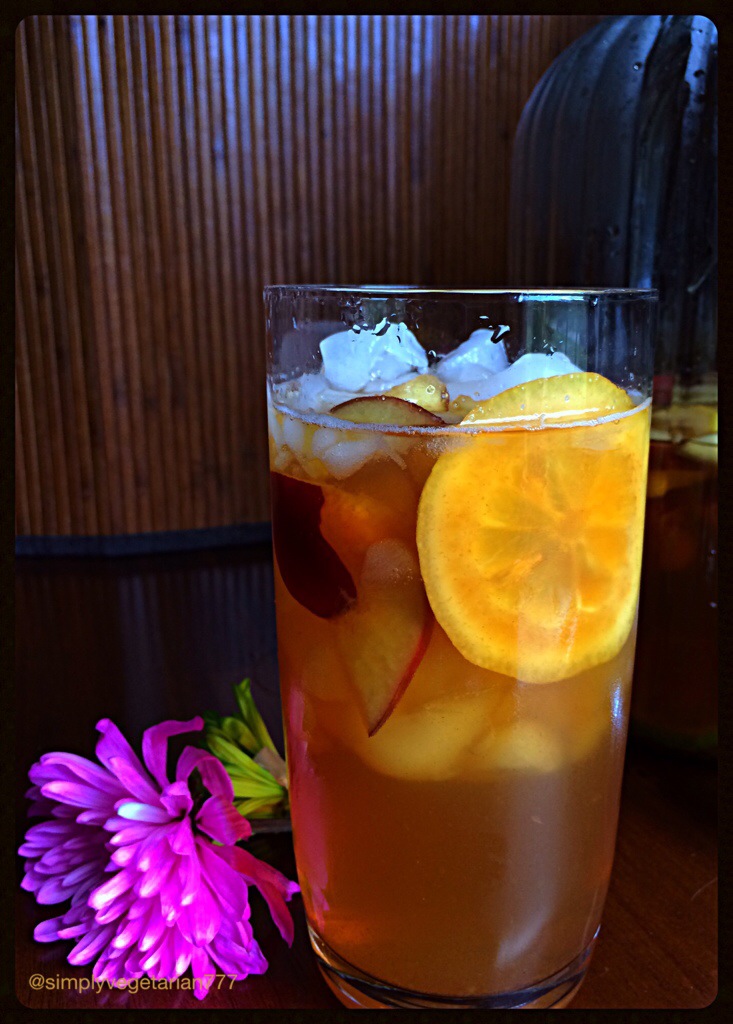 I also wanted to bring to your notice that I am sending this recipe for the event organized by Raise.com. It is an online company which trades in buying and selling of unused and unexpired Gift Cards. Yes you heard it right! Raise.com is a platform to buy and sell gift cards to save money for the holiday weekend, gifts, or to treat yourself to a little shopping. Do check out their website and you will be glad that you did. There is another half of the year left with major holidays like Thanksgiving, Christams, Eid, Diwali, etc. They carry the gift cards from all the major stores for upto 20% off. For example Starbucks gift card is available for 20.2% off, so for a $50.00 worth of Gift card, you will pay $39.90. Great? I normally don't sell for gimmicks. This one sounded genuine, hence this post and a way to reach more audience.
Recipe for Iced Tea Sangria
Serves : 10-12
Kitchen Equipments Required : saucepan, strainer for tea, chopping board, knife, a glass carafe or a water jar big enough to accommodate 2 liters.
Ingredients :
Tea Leaves, black : 2 tbsp
Sugar : 1/4 cup or more. I use less in my recipes.
Water : 1/2 liter (2&1/4 cups almost) + 2 liters later.
Ginger juice : 1 tsp, fresh.
Peaches : 2, sliced
Apple : 1, sliced
Lemon : 1 sliced
Lime : 1 sliced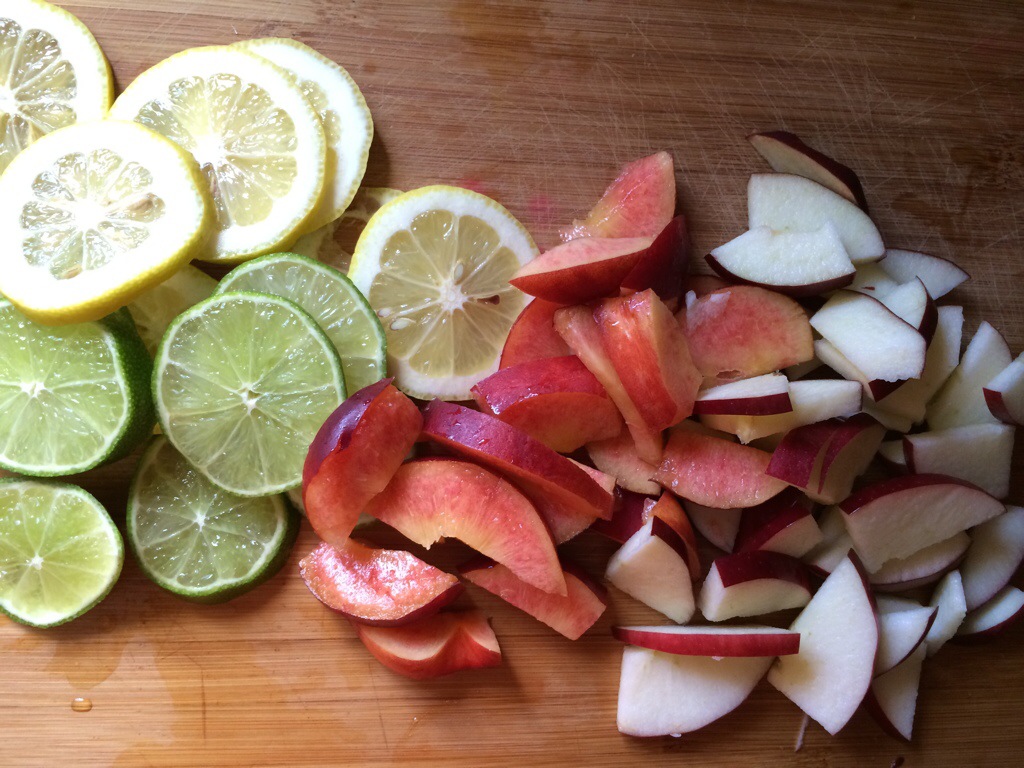 Method :
Take a saucepan and add tea leaves, sugar and 1/2 liter of water to it. Boil and then simmer for 5 minutes. Cool it down a bit.

Pour the tea water through the strainer into the jar. Add 2 liters of water more to the mix. Stir well with a spatula. Cover and let sit like that for 2 hrs at least. When ready to serve fill up the glasses with crushed ice and pour the drink. You may choose to serve the drink with fruit bits or clear.
Hope you will try it and enjoy!
Sonal