Lentils Salad, light and filling !
As an Amazon Associate and member of other affiliate programs, I earn from qualifying purchases.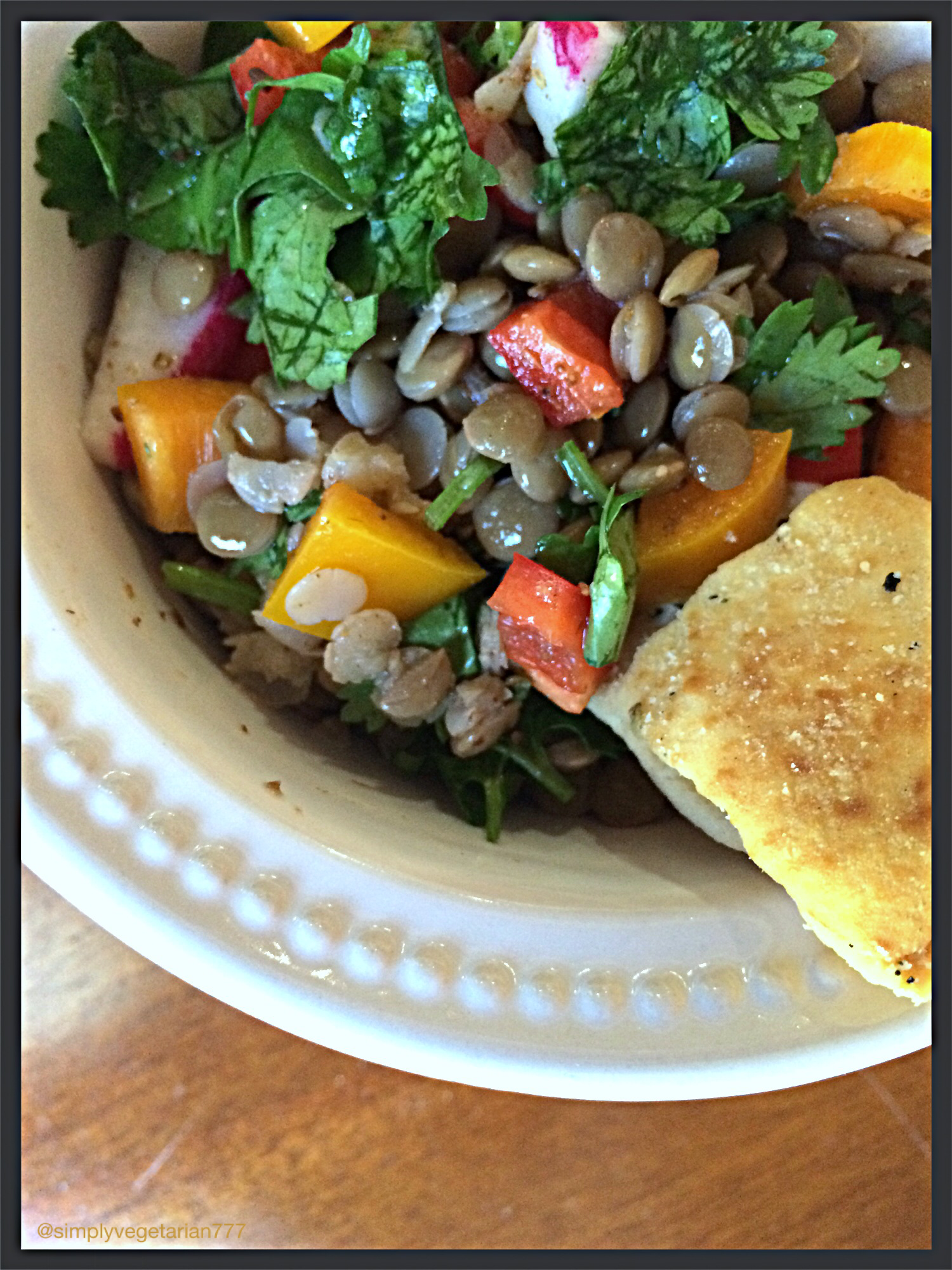 Whole black lentils are my favorite. I had soaked a cup of lentils the other day and cooked them just enough to still keep the grain alive and not mushed. Sometimes pre prepped ingredients come handy when you are hungry and in no time a hearty meal is ready.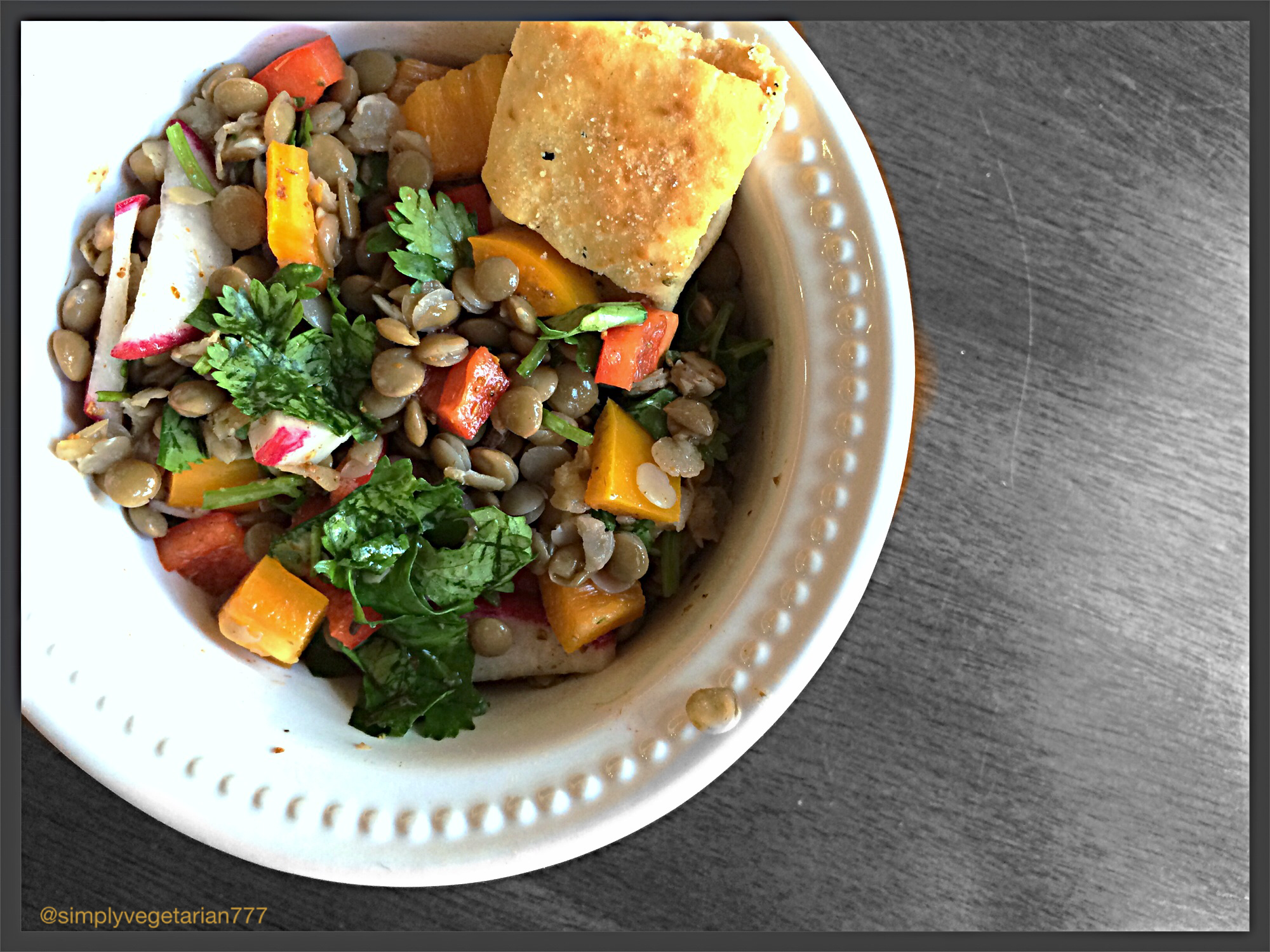 Recently started volunteering my morning time and my routine is kinda off. So used the precooked lentils to create a light and filling lunch. Filled with flavors and oil free. I also made Garlic and Parsley Veg Yogurt Dip/Raita as a part of my lunch to eat with some peppers, radishes, cucumbers and carrots! That recipe will come soon too. Till then, enjoy the yum salad packed with protein, vitamins and other goodness.
I enjoyed the salad with baked pita chips.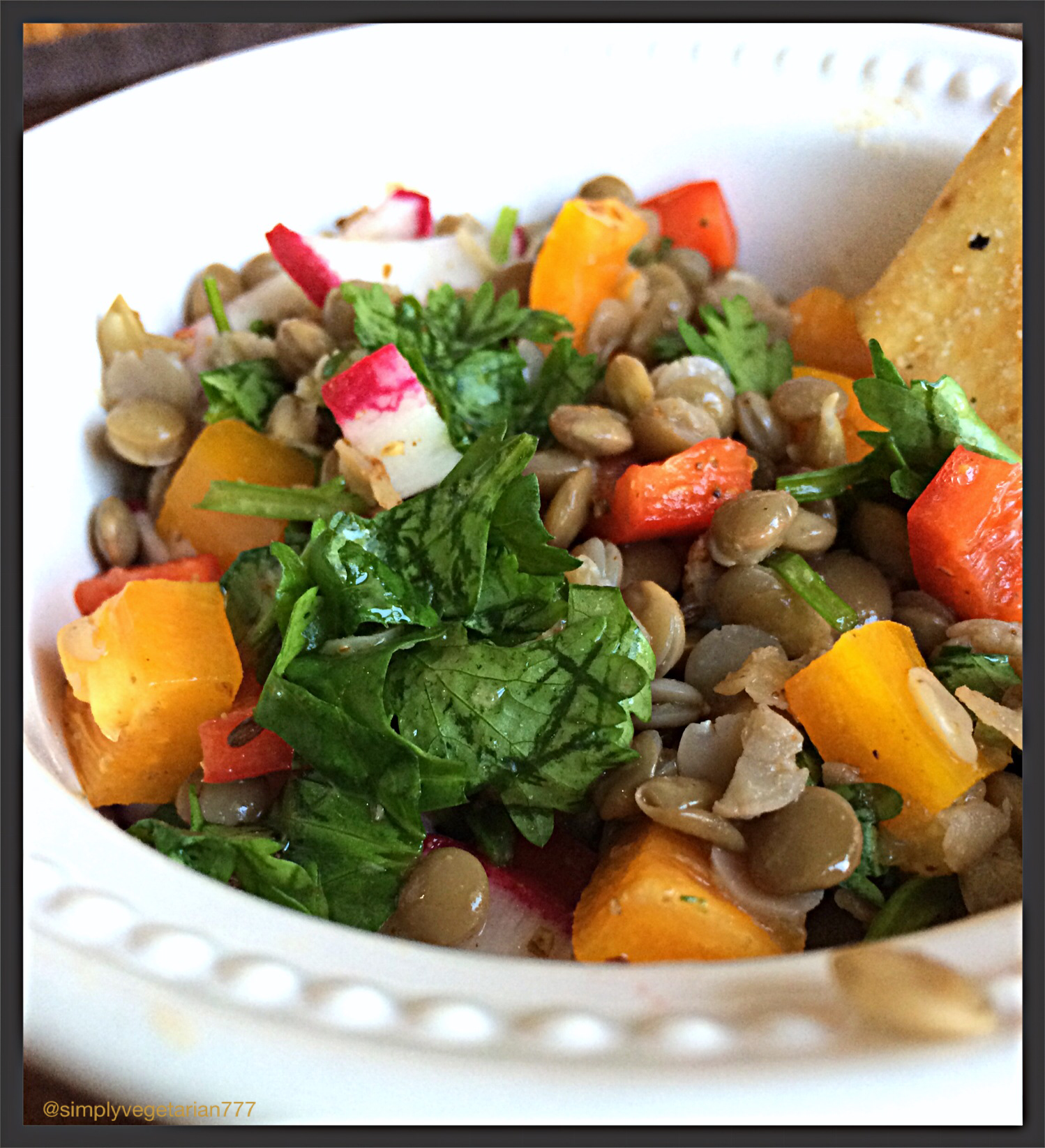 Serves : 1
Kitchen Equipments required : pan, bowl, chopping board, knife
Ingredients :
Whole Black Lentils (Sabut Masoor) : 1/2 cup cooked till the grain is still intact. See it in the method.
Cilantro : 1 tbsp chopped
Radish, red or white : 1&1/2 tbsp chopped
Bell peppers, sweet : 2 tbsp chopped
Cumin powder (roasted preferred) : 1/4 tsp
Salt : to taste
Lemon juice : 1 tsp or to taste
Method :
Prepping the Lentils
Take 1/2 cup of dried whole lentils. Wash and soak them in enough water for 5-6 hours. Once soaked, drain and cook in 1 cup of water in a pan on a low flame till water is evaporated. Cool it to the room temperature.
Mixing the Salad
Take a bowl. Add cooked and cooled lentils to the bowl. Add all the chopped vegetables and cilantro. Toss the cumin powder and salt. Add salt and lemon juice. Stir with a fork and enjoy the yummy salad with some baked Pita chips for a complete meal!
Note : a great salad meal for weight watchers and health conscious people.