Mushroom Achari, Mushrooms in Indian Pickling Spices
As an Amazon Associate and member of other affiliate programs, I earn from qualifying purchases.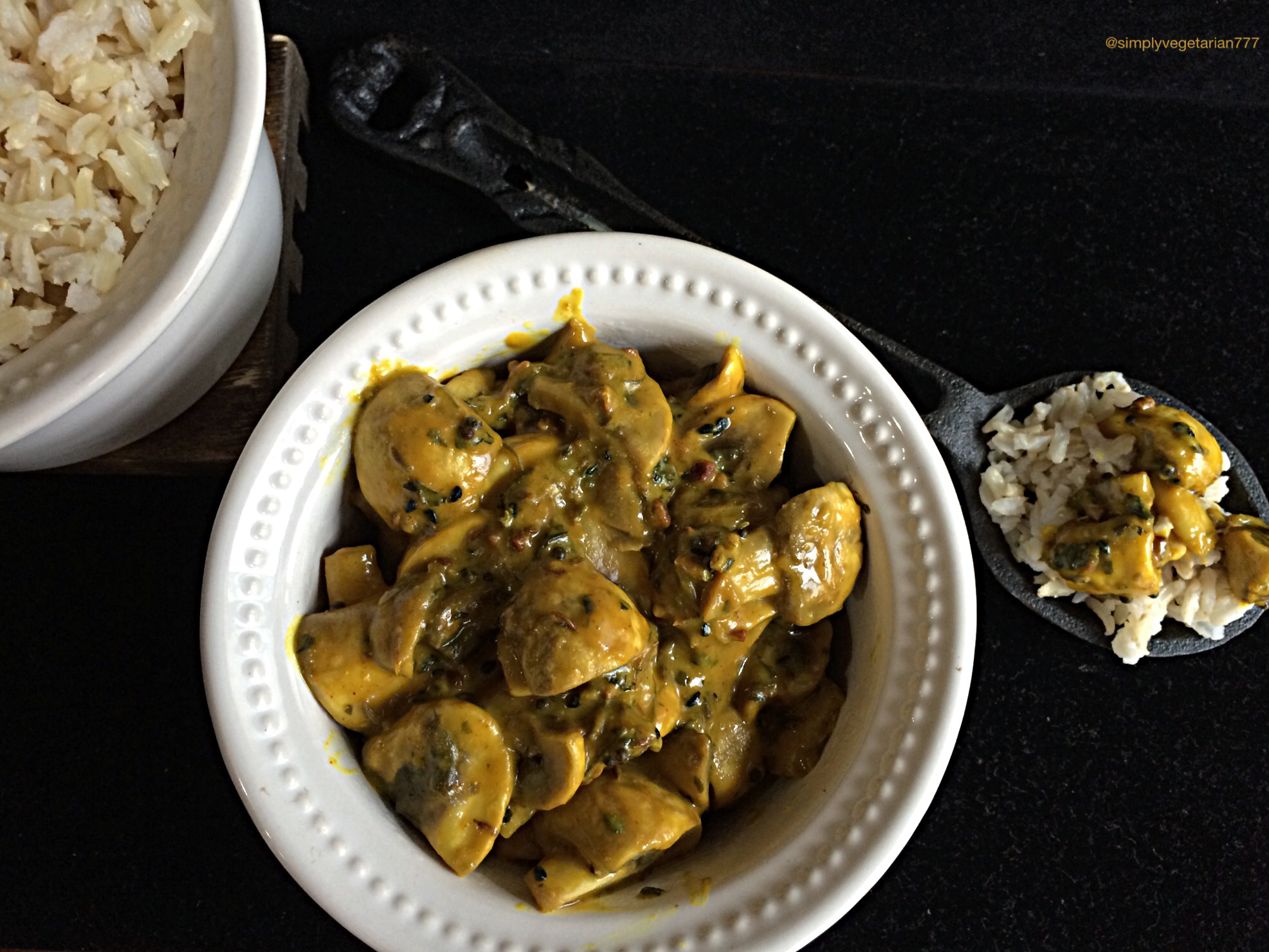 If you have observed then I use mushrooms a lot in my cooking. The reason being they are always available, they are delicious and nutritious, they are economical, they are versatile and can be used in any cuisine. So I document mushrooms in a particular curry and always give options towards the end for the ingredients that can be used in place of mushrooms.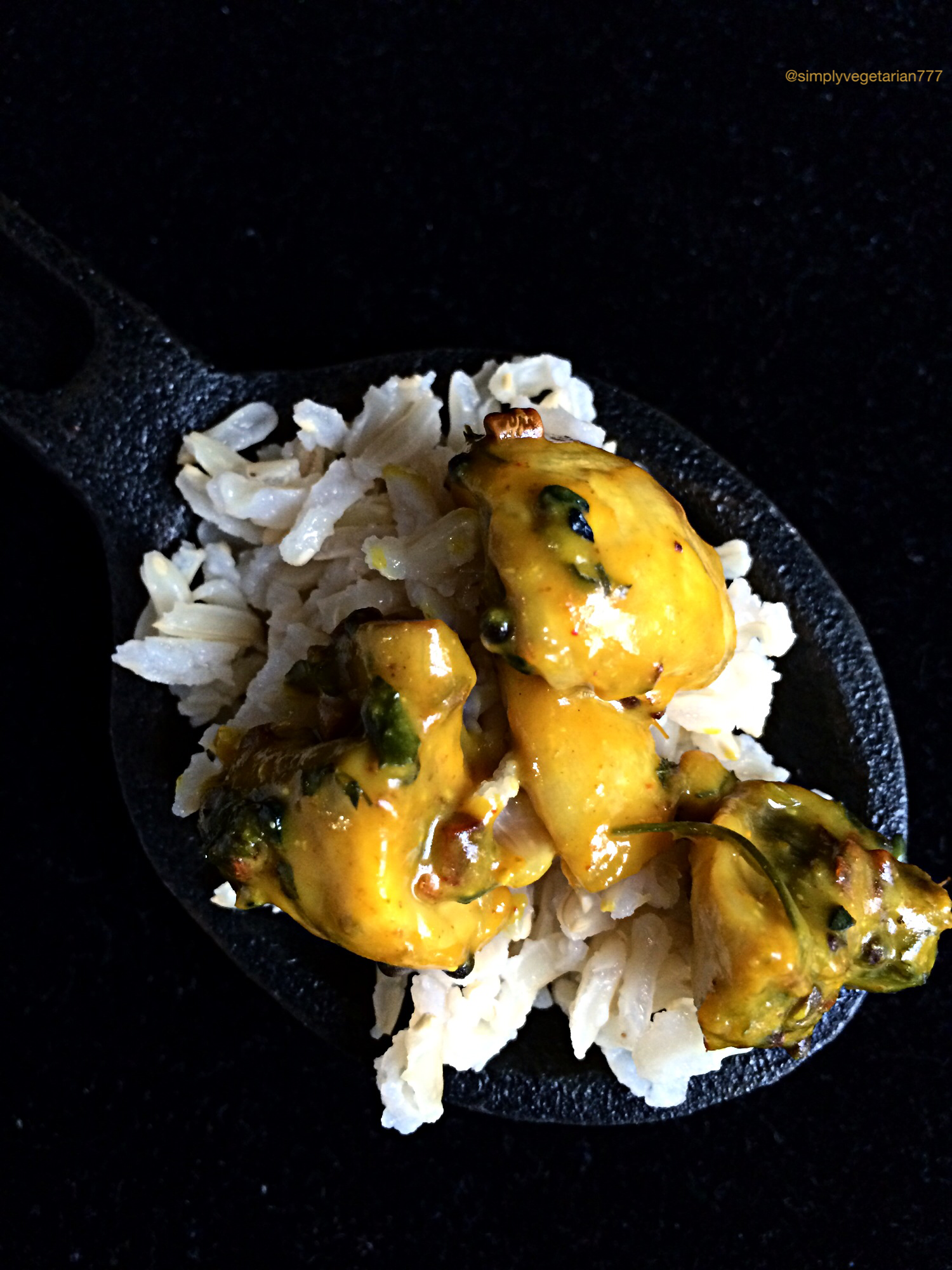 Isn't this pretty? Cooked in mustard oil which gives the dish a peppery taste. The pickling spices used to make a North Indian pickle are mustard seeds, fennel seeds, cumin seeds, fenugreek seeds, nigella seeds which help in preserving the pickles along with mustard oil.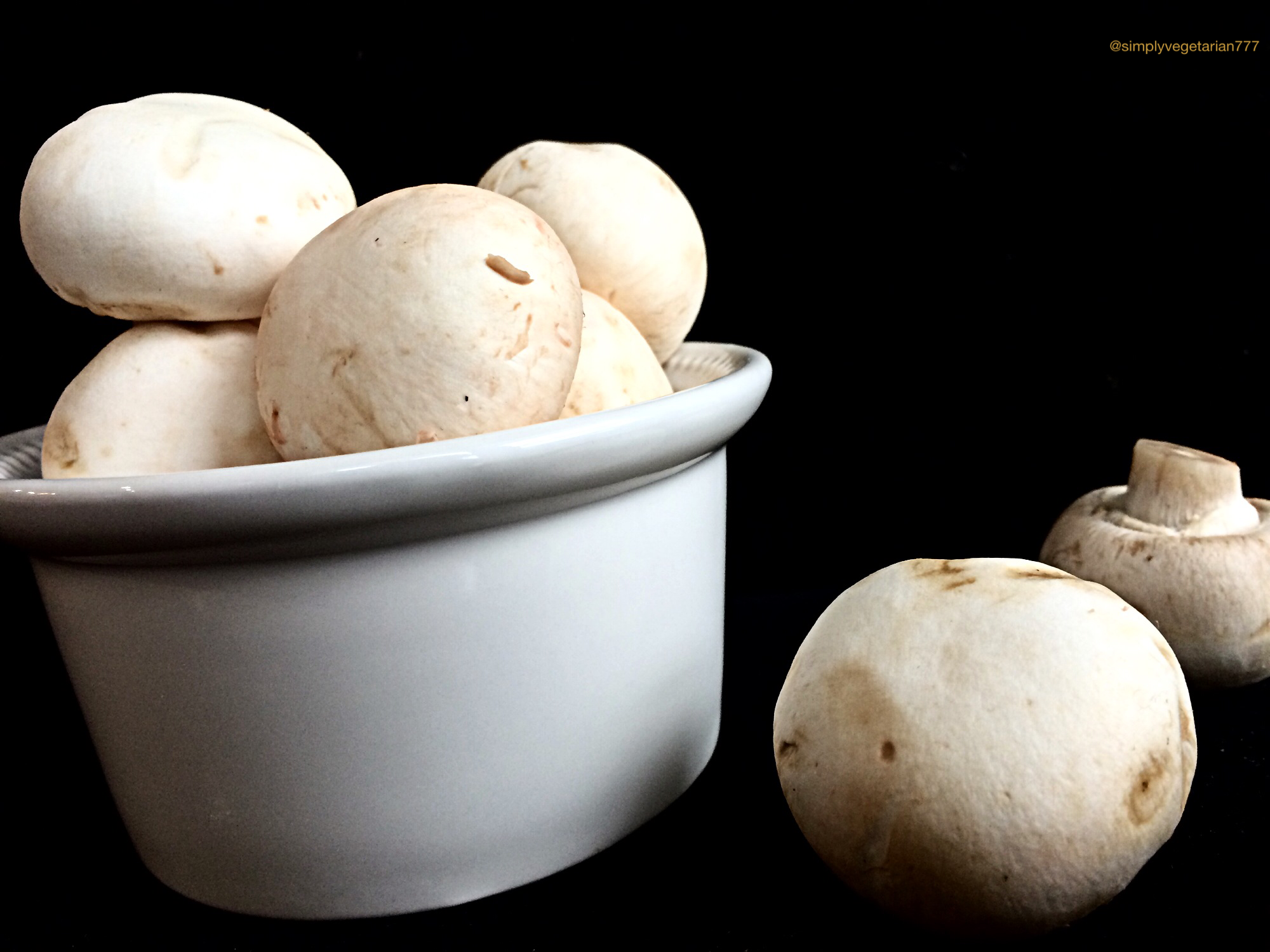 Mushrooms are low in calories, fat-free, cholesterol-free, gluten-free, and very low in sodium, yet they provide important nutrients, including selenium, potassium, riboflavin, niacin, vitamin D and more. They are naturally gluten-free. They are supposed to possess anti-cancer properties.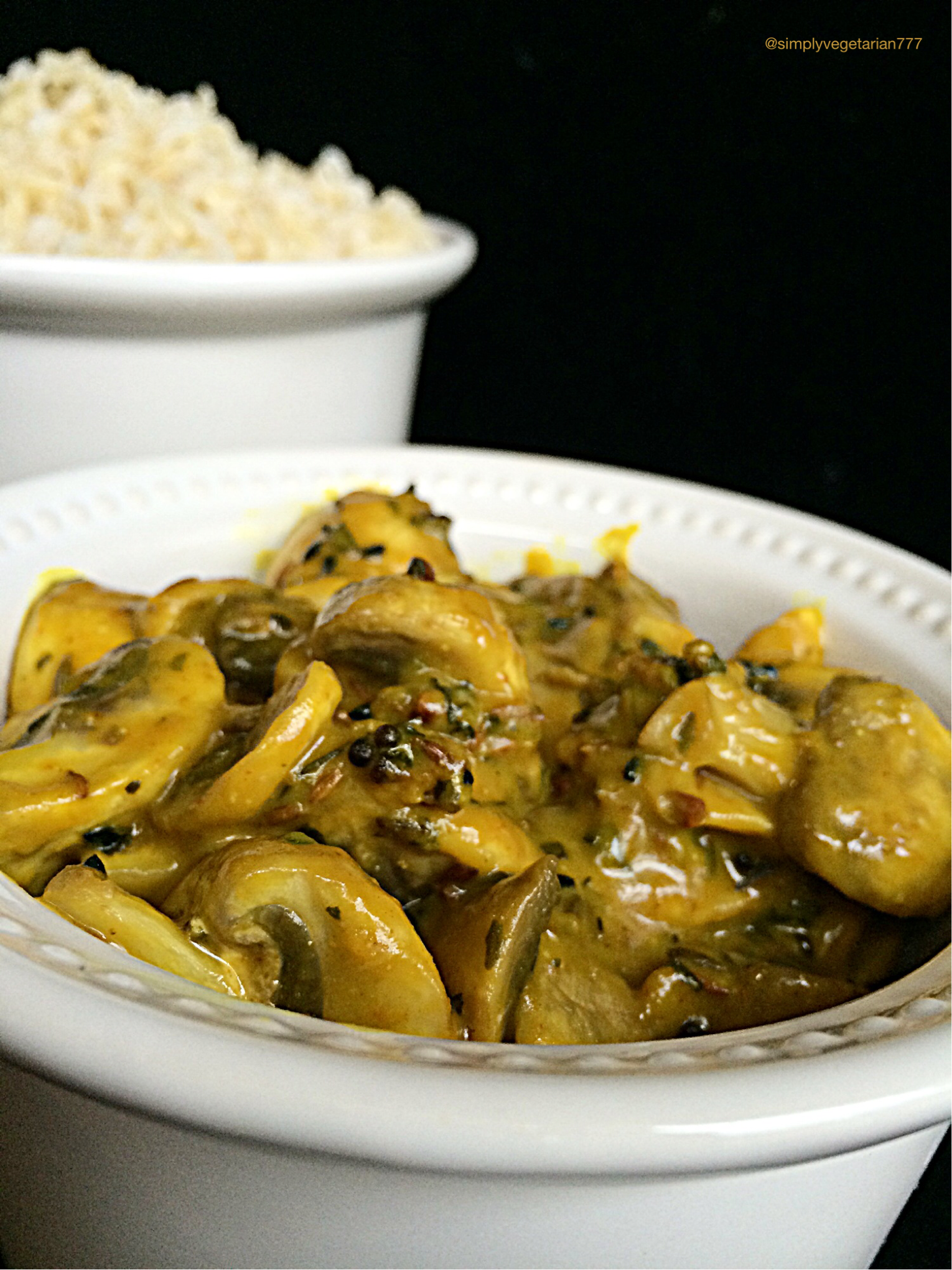 Serves : 2 to 3
Kitchen Equipments Required : chopping board, knife, heavy bottom pan or hard anodized pan with lid.
Ingredients :
Button Mushrooms : 2&1/2 cup, washed and cleaned. Chopped in 4 pieces / quartered.
Mustard oil : 1 tsp. you may use regular oil too.
Cumin seeds : 1/2 tsp
Mustard seeds : 1/2 tsp
Fennel seeds : 1/2 tsp
Fenugreek seeds : 1/2 tsp
Nigella seeds / Kalonji : 1/2 tsp
Mustard powder : 1/2 tsp
Red chili powder : 1/2 tsp
Turmeric : 1/4 tsp
Yogurt : 1/4 cup, thick
Kasuri methi : 1 tbsp
Salt to taste
Method :
Take the heavy bottom or hard anodized pan. Add mustard oil to it and heat it to the smoking temperature.

Once the mustard oil gives out smoke, reduce the flame to low. Add cumin seeds, mustard seeds, fennel seeds, fenugreek seeds and nigella seeds to the pan. Sauté them for few seconds in the oil till try turn slightly golden.

Now add turmeric powder, mustard powder, red chili powder to the pan. Sauté for few more seconds.

Add the quartered mushrooms to the pan. Toss them well with the spices and cook for 4-5 minutes on lower flame.

Whip the yogurt and add it to the pan. Add salt and Kasuri methi. Stir all the ingredients well. Cover with lid. Cook for for 3-4 minutes more.

Enjoy this Mushrooms Achari with rice or Chapati/roti or even naan. I had mine with a balanced helping of brown rice.

Paneer, Tofu, cauliflower, potatoes can be used to replace mushrooms.
Always remember, you don't need a good helping of oil or ghee to make any dish taffy, you need just the right amount and a good pan!
Enjoy with family and friends.
Sonal