Pan Fried Garlic and Rosemary Potatoes
As an Amazon Associate and member of other affiliate programs, I earn from qualifying purchases.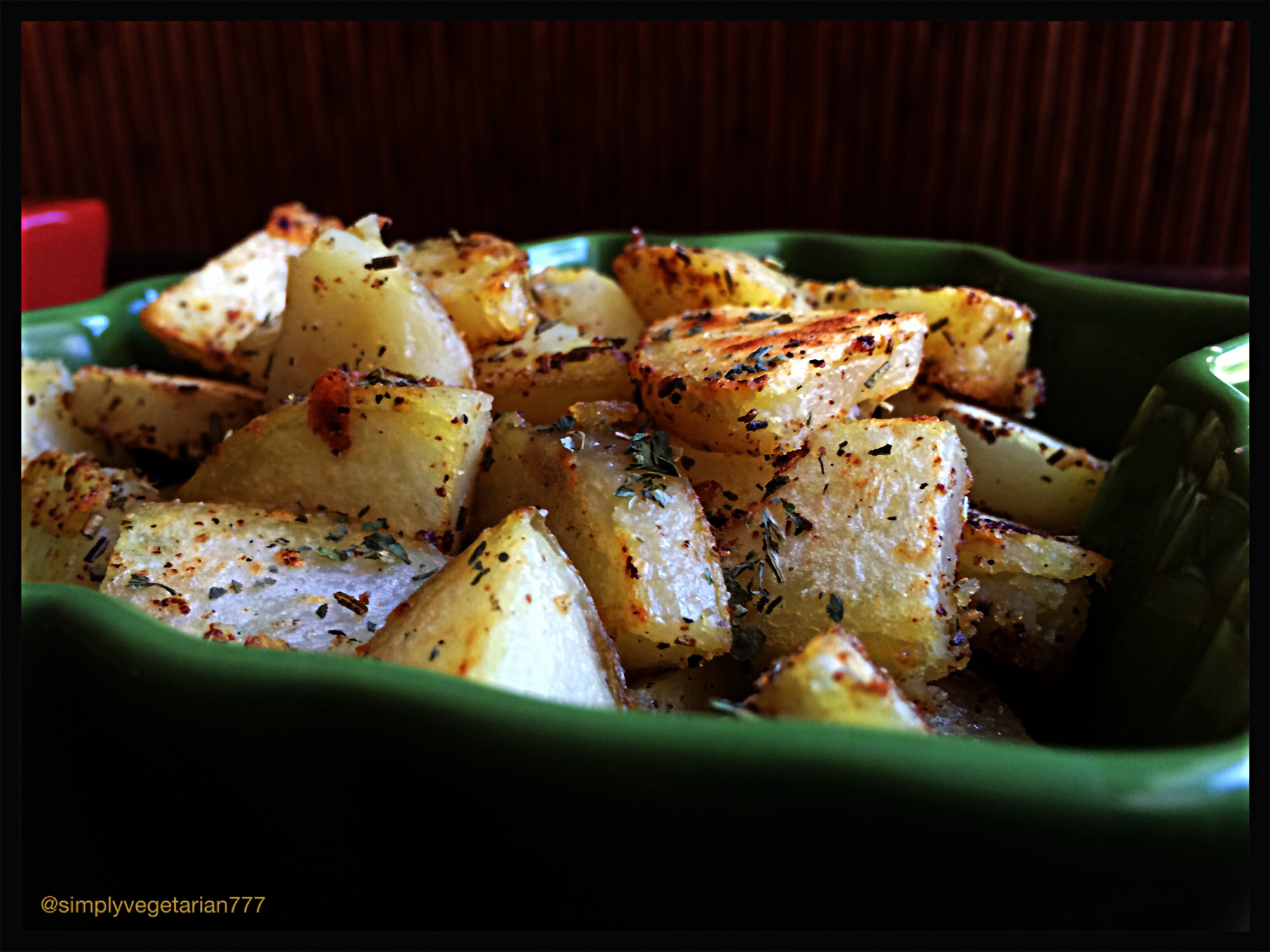 There is an autumn nip in the air. Season of festivals is knocking on the door. Indian festivals as well as American great holidays season :). October till December is a party time in my house. We are celebrating one thing or the other. Fun!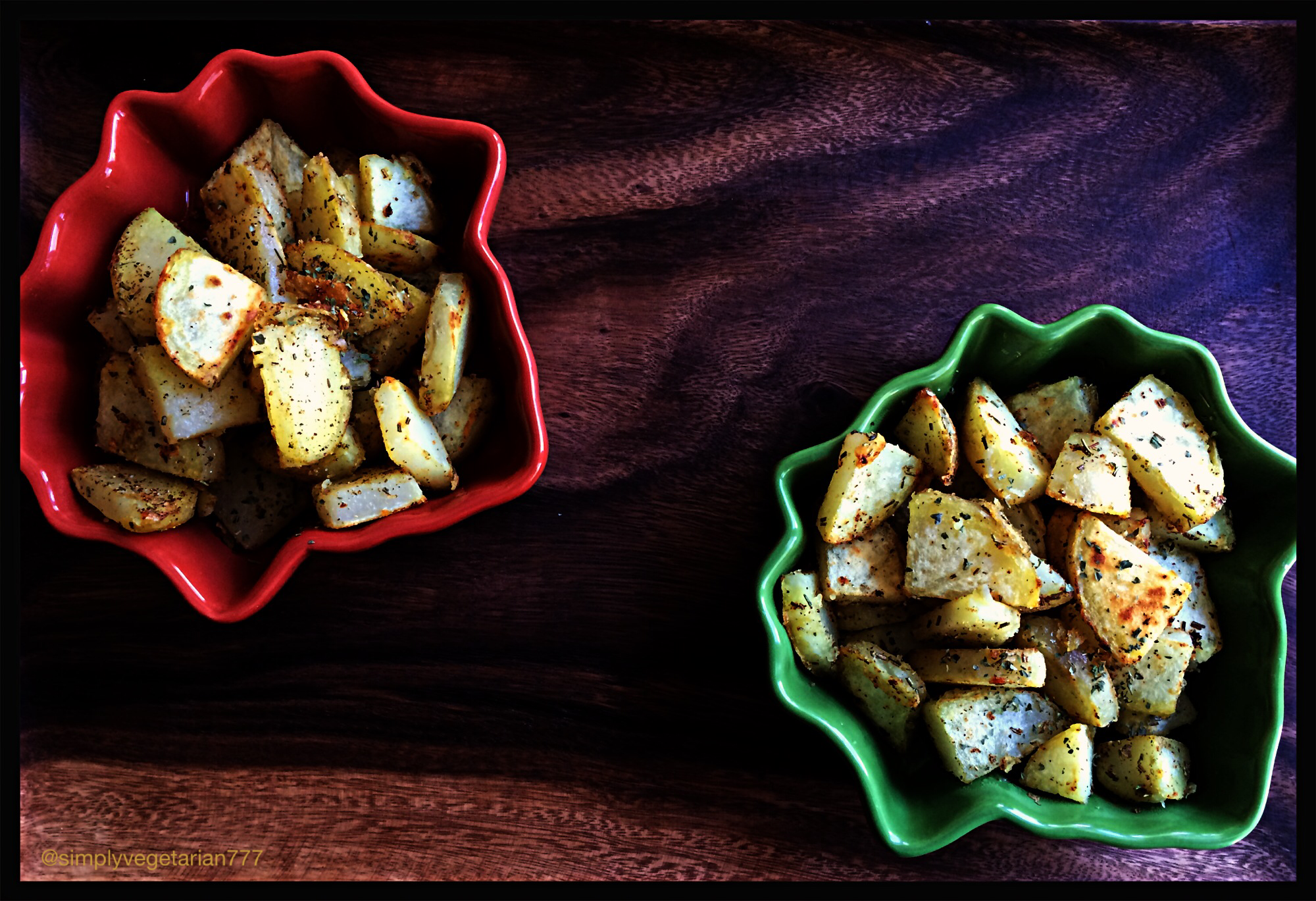 Well this dish has nothing to do with the festivals. I was just talking in general. This weather makes me a happy person.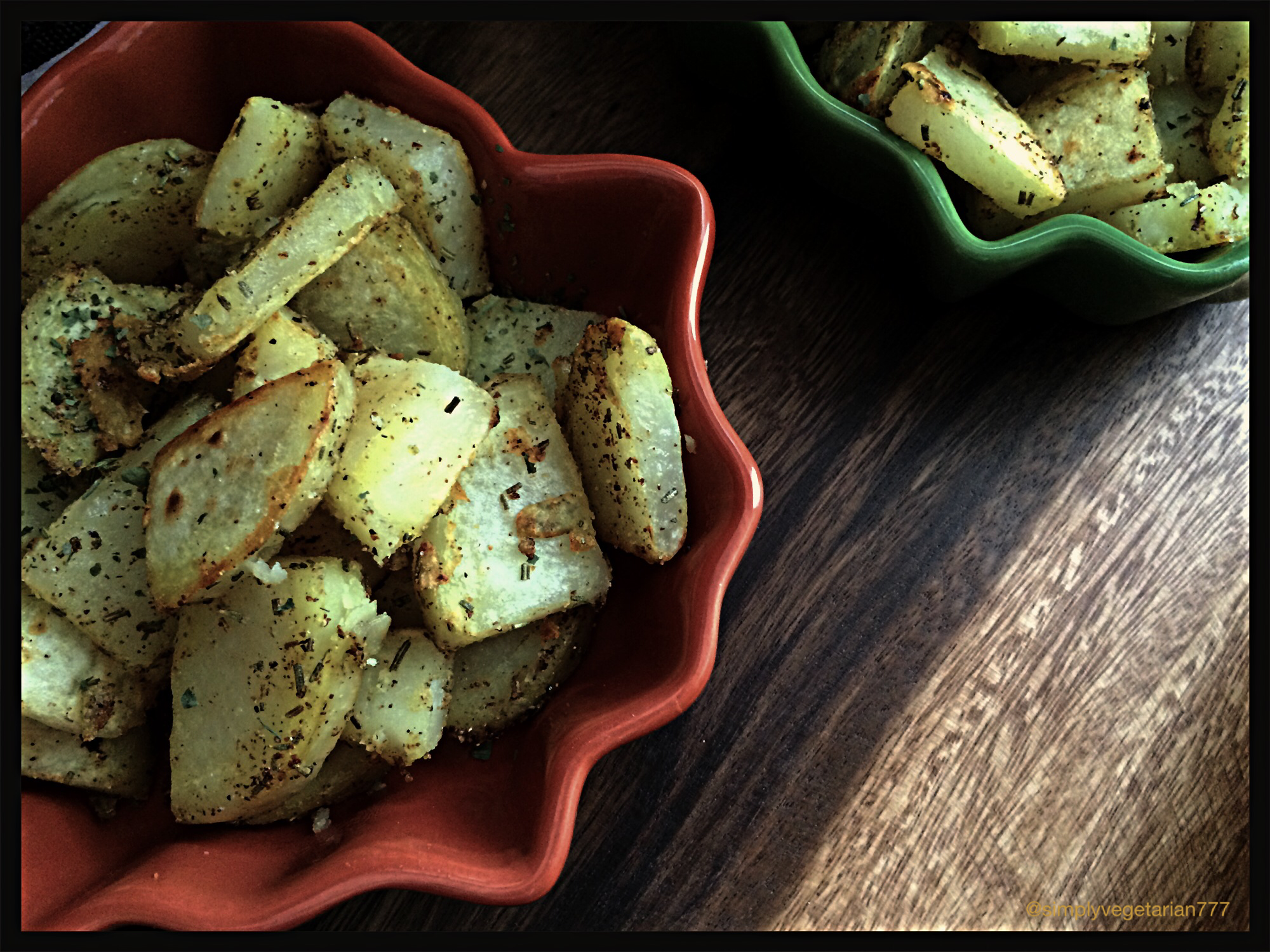 With school starting, comes back the crazy schedule of kids hitting home at 4:00 pm, homework, activities etc. I keep some hearty soup or potatoes ready for them to snack on so that they are full for longer.
Potatoes have gained a bad name for the reason that people don't see them dressed in anything else besides deep fried. Potatoes on the other hand are full of carbs but filled with minerals and good vitamins which keep us full for longer and for good, but only if not eaten deep fried.
I normally oven bake them or pan grill them to make them crispy and interesting.
Here is how I did it!
Serves : 4
Kitchen Equipments Required : Non stick or Hard anodized pan, flat spatula, chopping board, knife, pan to boil the potatoes or pressure cooker.
Ingredients :
Potatoes : 2 big, Russet. You may use any old variety with less starch.
Olive oil : 1 tbsp
Rosemary : 1 tsp, dried or 2 -3 twigs fresh & chopped.
Garlic : 1/2 tsp dry powder or 1&1/2 tsp minced fine.
Salt and black pepper to taste
Method :
Prepping the Potatoes : Parboil the potatoes in a pan or pressure cooker. We are not looking for soft and over cooked potatoes. We want just done potatoes which retain their shape on cutting and do not crumble. Cool them to the room temperature. Peel them and chop them in big bite-ful pieces.

Heat oil in the hard anodized pan on medium flame. Add rosemary and garlic to the oil. Lower the flame and sauté for few seconds till the aroma of the herbs is evident.

Add chopped potatoes in a single layer in the pan. Grill on medium high flame for 4-5 minutes each side till they look golden and crisp.

Serve them warm and enjoy a snack with your kids.
Notes :
This is an excellent side for your parties or any other meal too.

If you want to bake these in the oven then bake them in a preheated oven at 475* F for 15-20 minutes, turning mid way for even browning.