Phirni : Smooth and Silky Rice Pudding
As an Amazon Associate and member of other affiliate programs, I earn from qualifying purchases.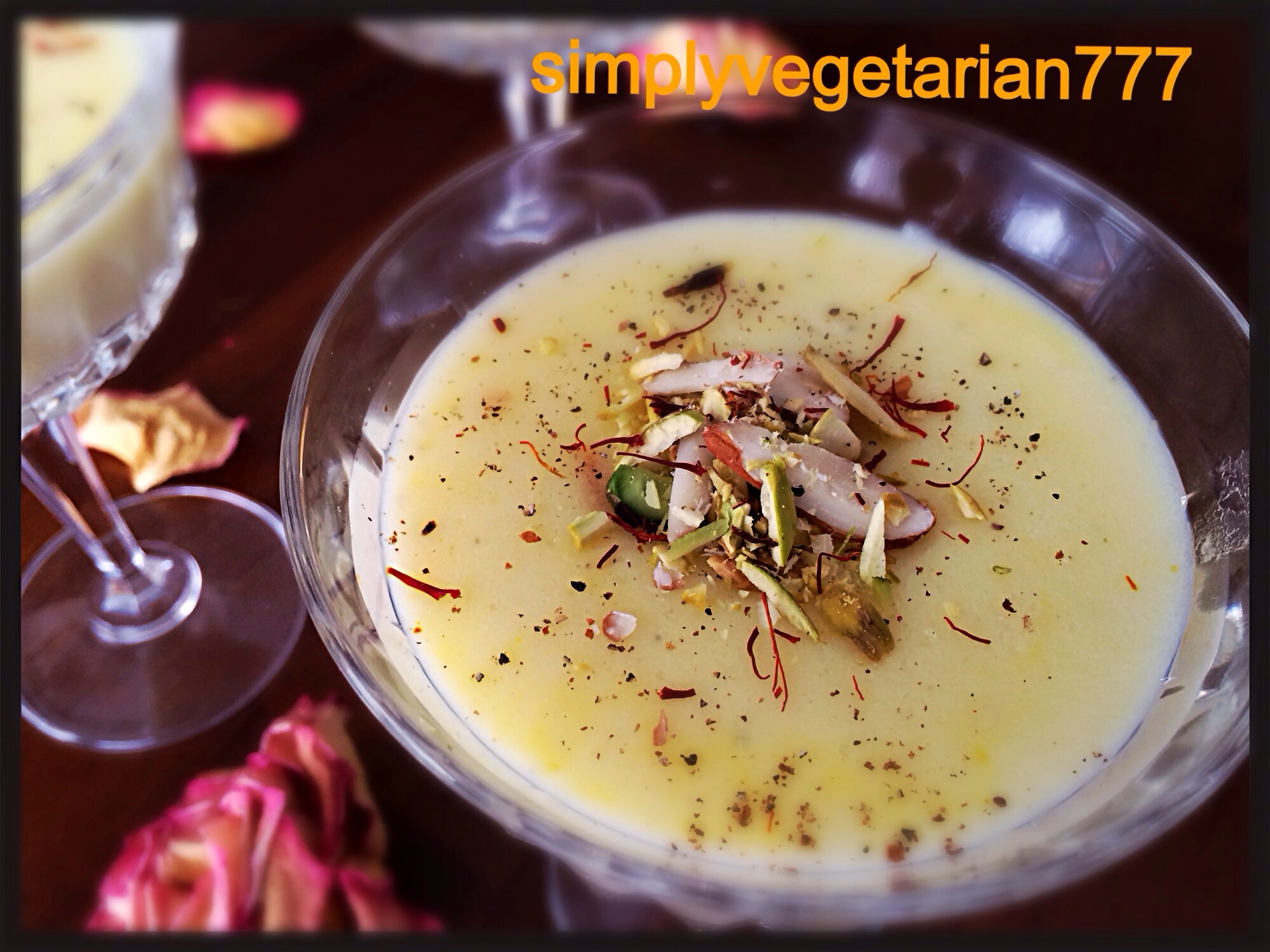 Today marks the start of spring in India. People celebrate it with cooking a yellow colored dish….most of the times sweet than savory. The festival is called Basant Panchami.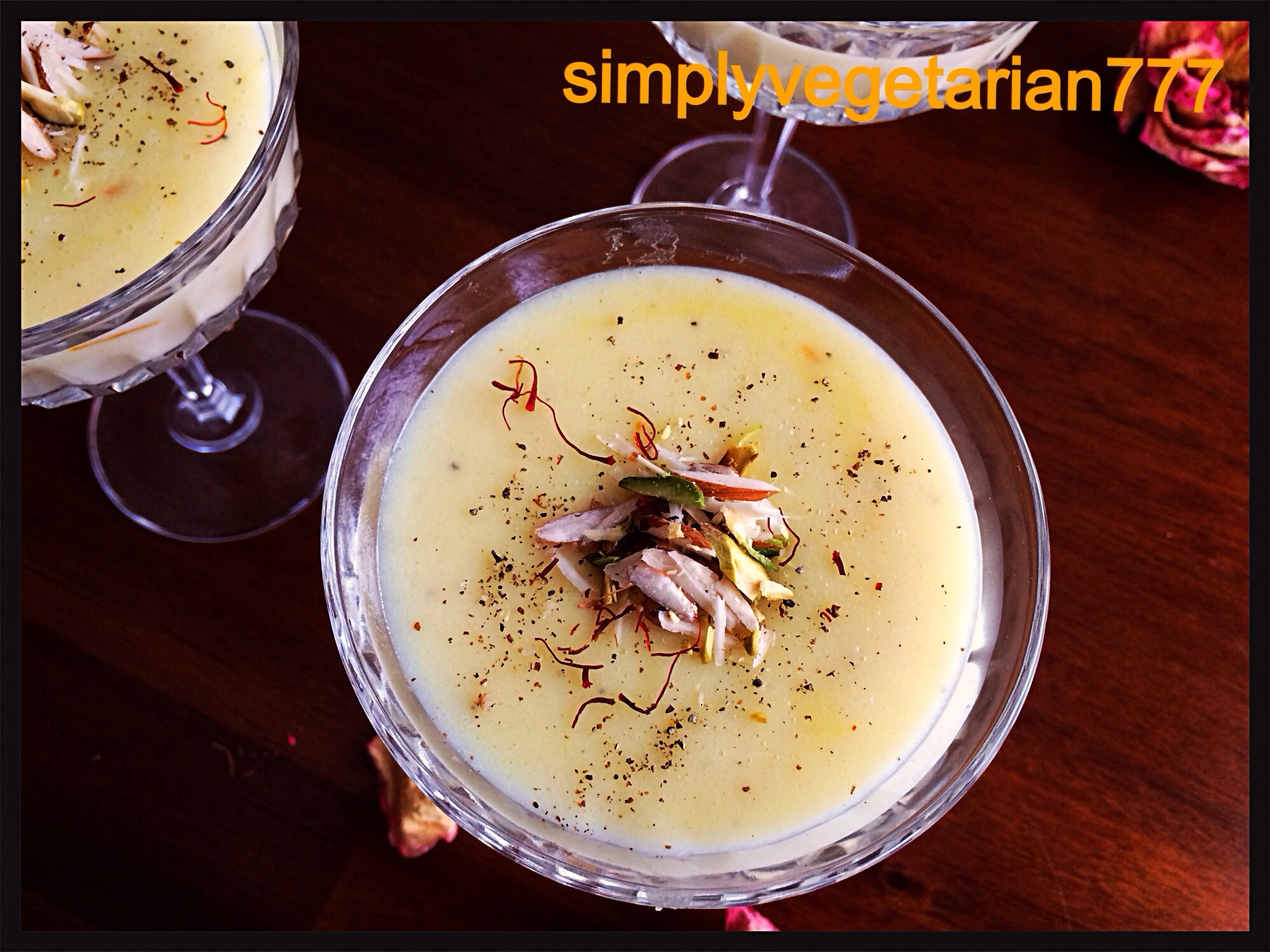 I chipped in my contribution to celebrate the festival by making this delicious and yummy Phirni. I had posted about another dessert made with rice, earlier called Kheer. Kheer is made with whole Rice and milk. Whereas, Phirni is made with ground rice. Traditionally, rice is soaked and then ground to a fine paste. Well, me being me :))…. I skipped the process and went ahead and used Brown rice flour. Makes sense, right? It was quick, it was delicious and it was Ahsome ;).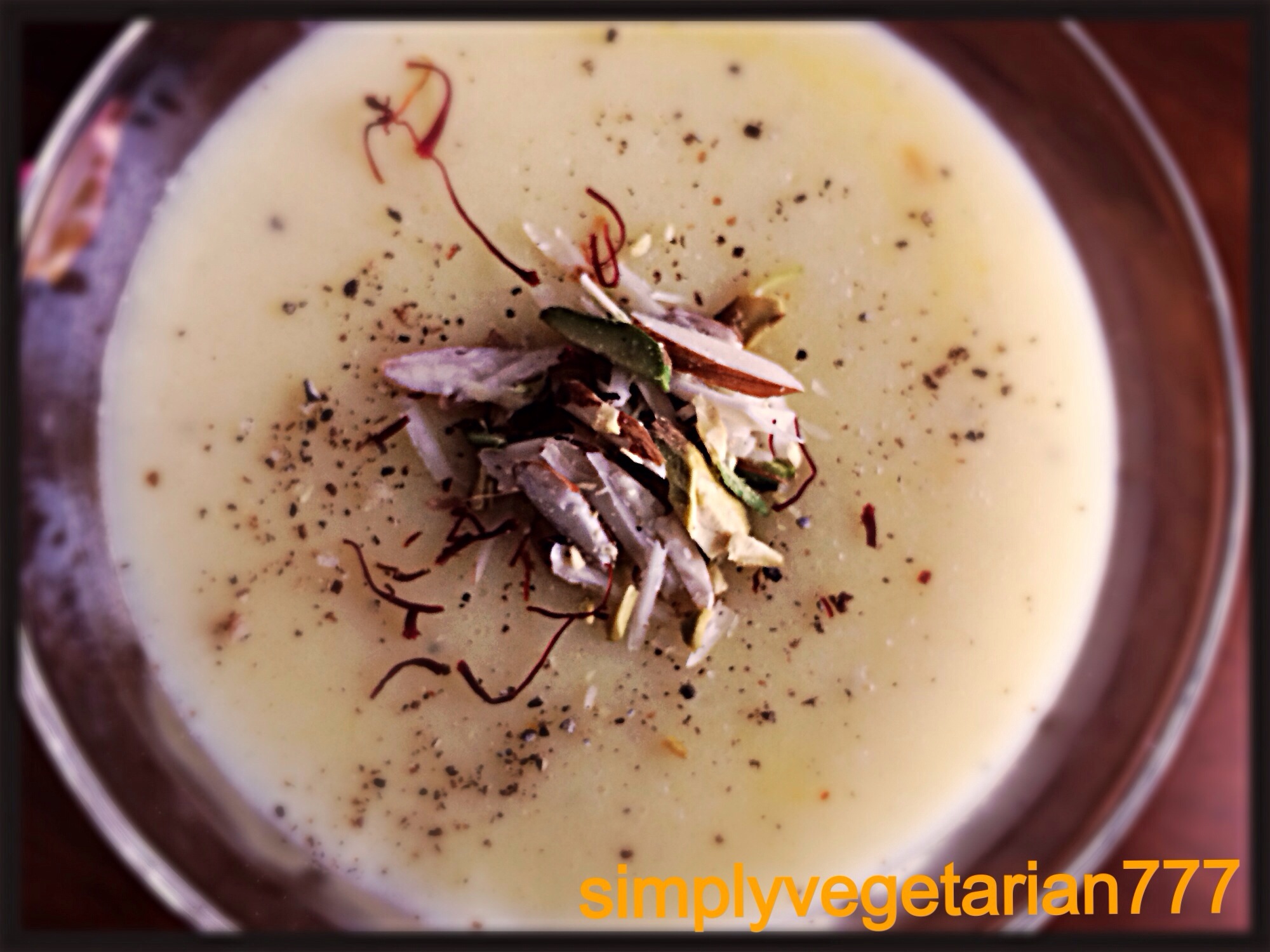 You won't believe how quick it was to pull together a serving for 3 people in approximately 15 minutes from prep to finish! Sounds magic to your ears?… It will not only be a special treat but will come handy when you have unexpected last minute guests. I am assuming that everybody keeps some rice flour at home. If not, think about it next time ;).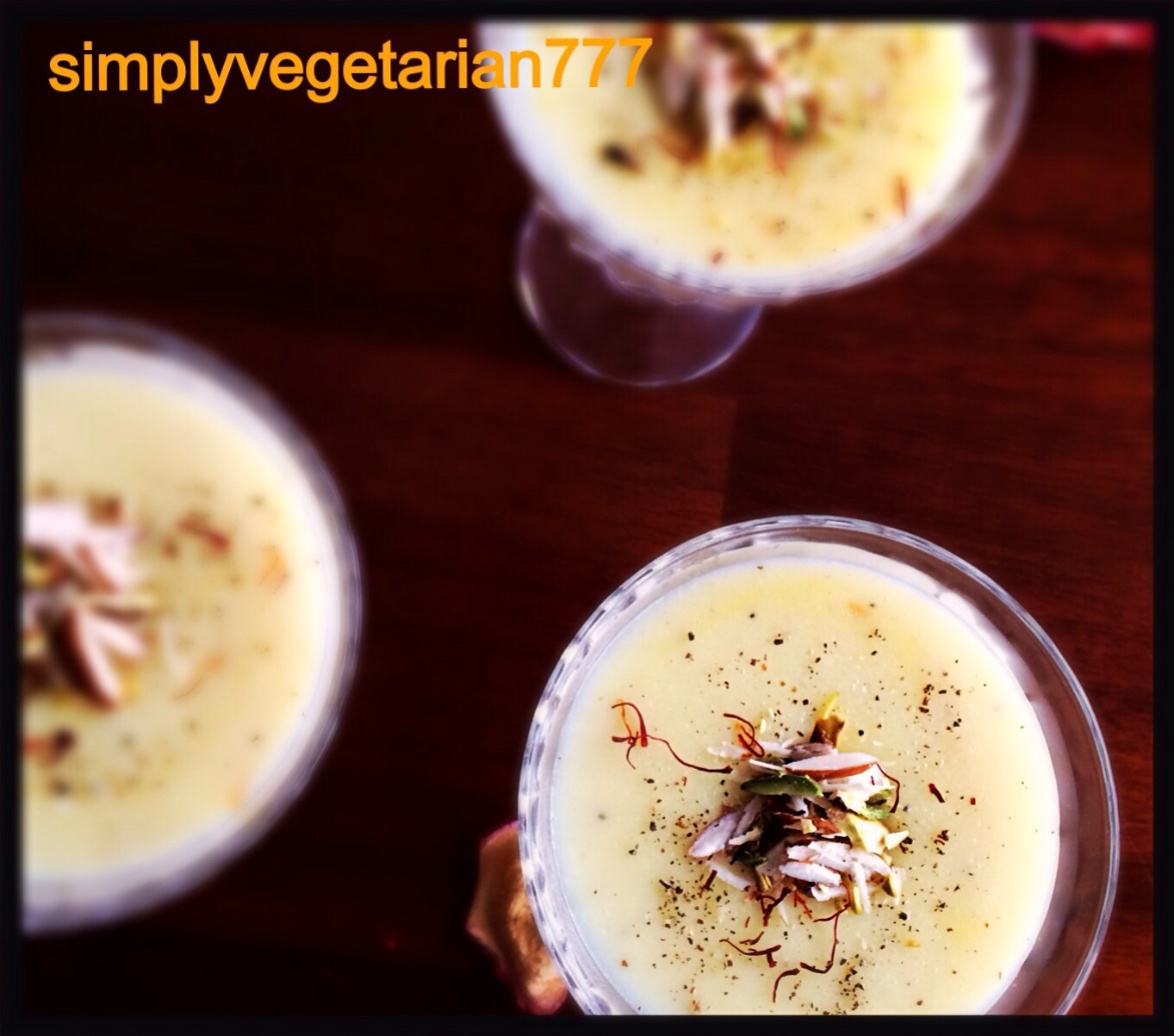 Here is the recipe! Only condition is : No drooling while prepping and cooking! Raw Rice powder can upset your tummy for those in between finger lickings :))))).
Ingredients : Very Few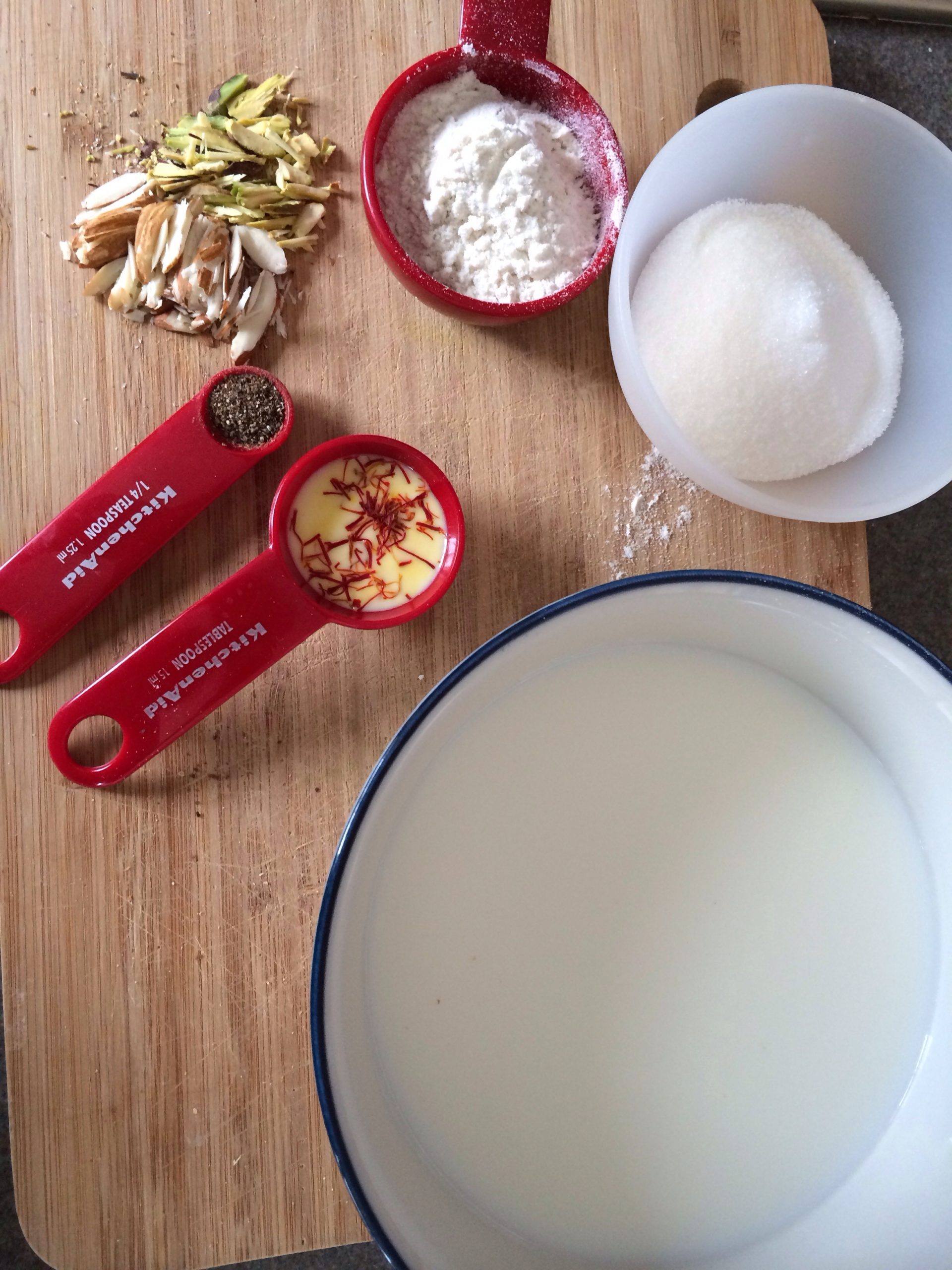 Milk : 2 cups. I used 2%. Skim milk can be used. My vegan friends can use soy or almond milk and make it a vegan delight.
Rice flour : 2 tbsp. I used brown rice flour. You may use any, white or brown.
Sugar : 2&1/2 to 3 tbsp. My sugar quotient is always medium low. If you like too sugary. Please adjust!
Cardamom powder : 1/4 tsp or a generous pinch
Saffron : 15-20 threads soaked in 1 tbsp milk
Pistachio slivers and Almond slivers :
1 tbsp each for topping the dessert. Skip it if you are allergic to nuts.
Serves : 3
Method :
Dissolve. Rice flour in 1/4 cup water avoiding lump formation. Use stirrer.
Boil the milk with cardamom powder, in a heavy bottom pan.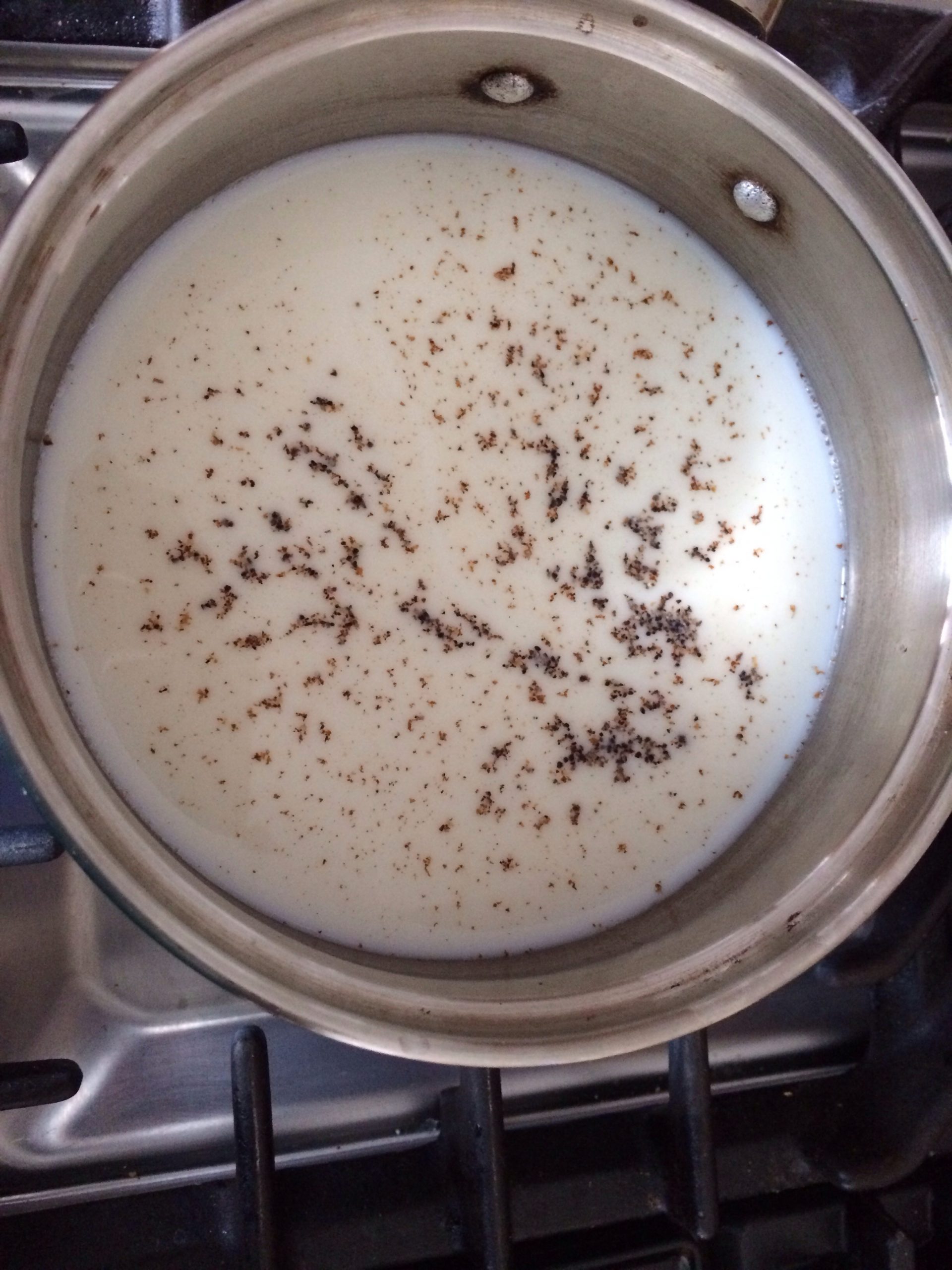 When milk boils, add the rice flour paste to the boiling milk.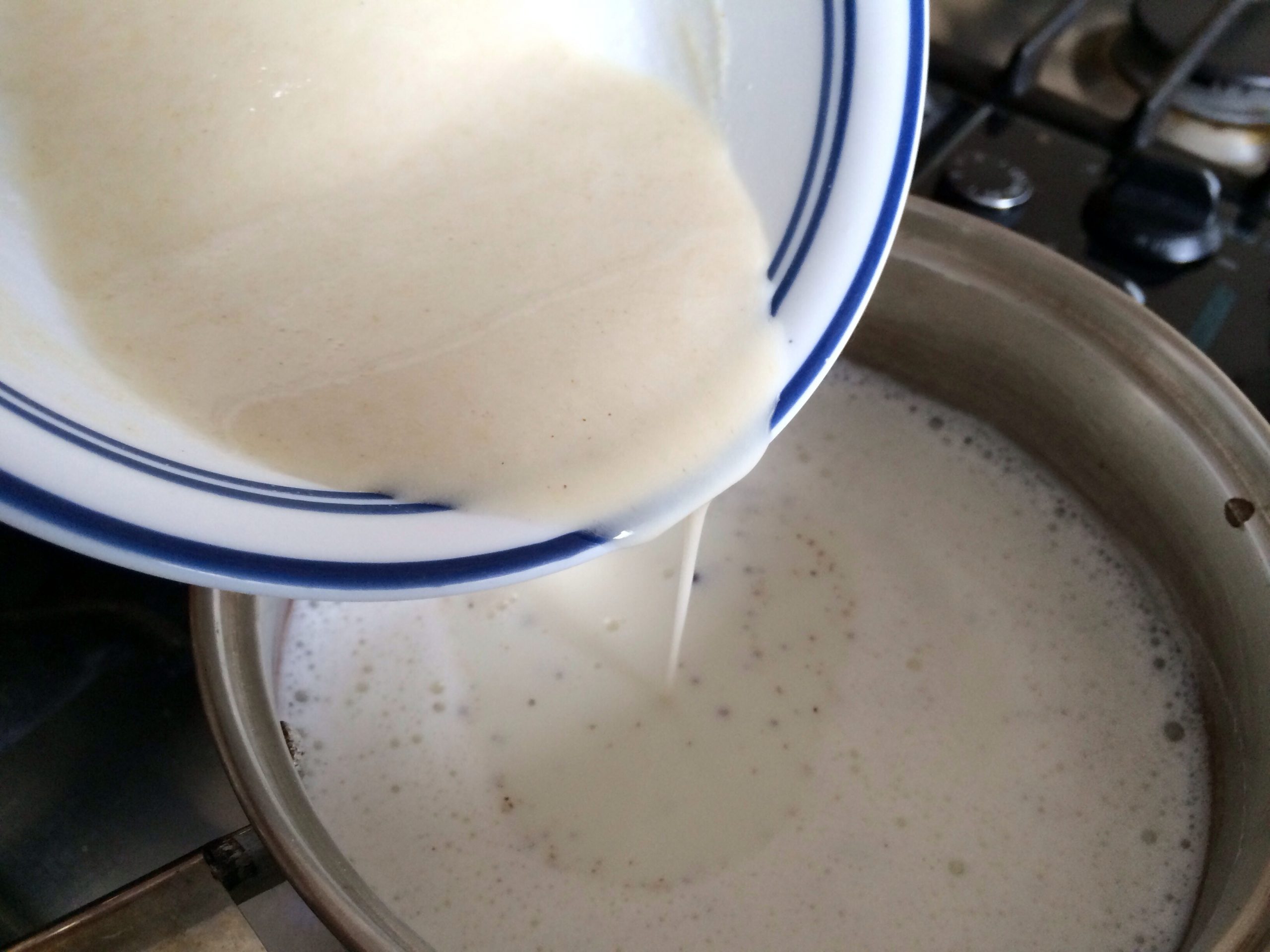 Simmer the milk with rice paste for about 2 minutes on medium low flame. Keep stirring with a stirrer or manual egg beater.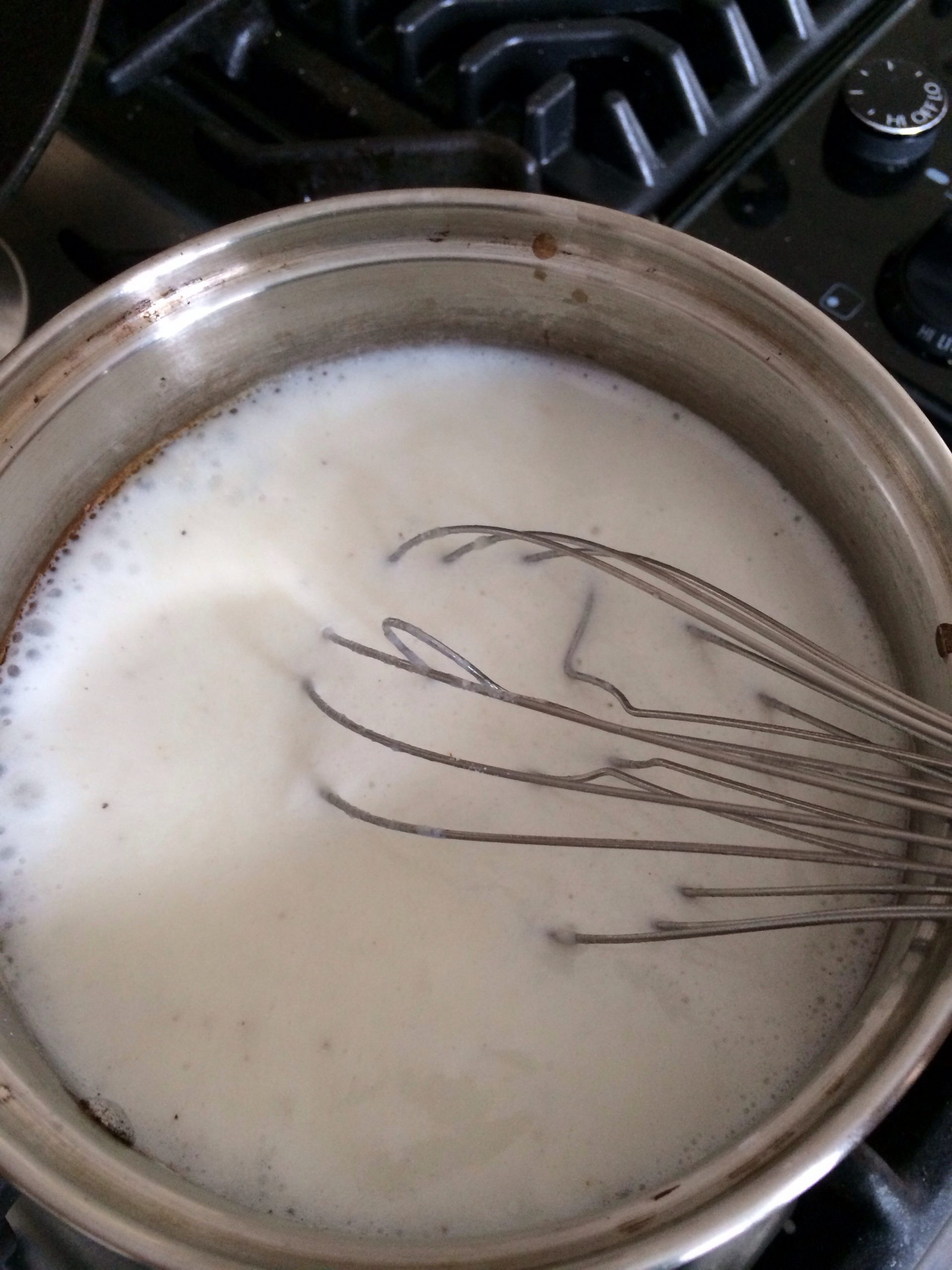 Once the milk and rice mixture gets slightly thick, add dissolved saffron and sugar. Cook for 2 more minutes while stirring often to avoid burning of the milk at the bottom.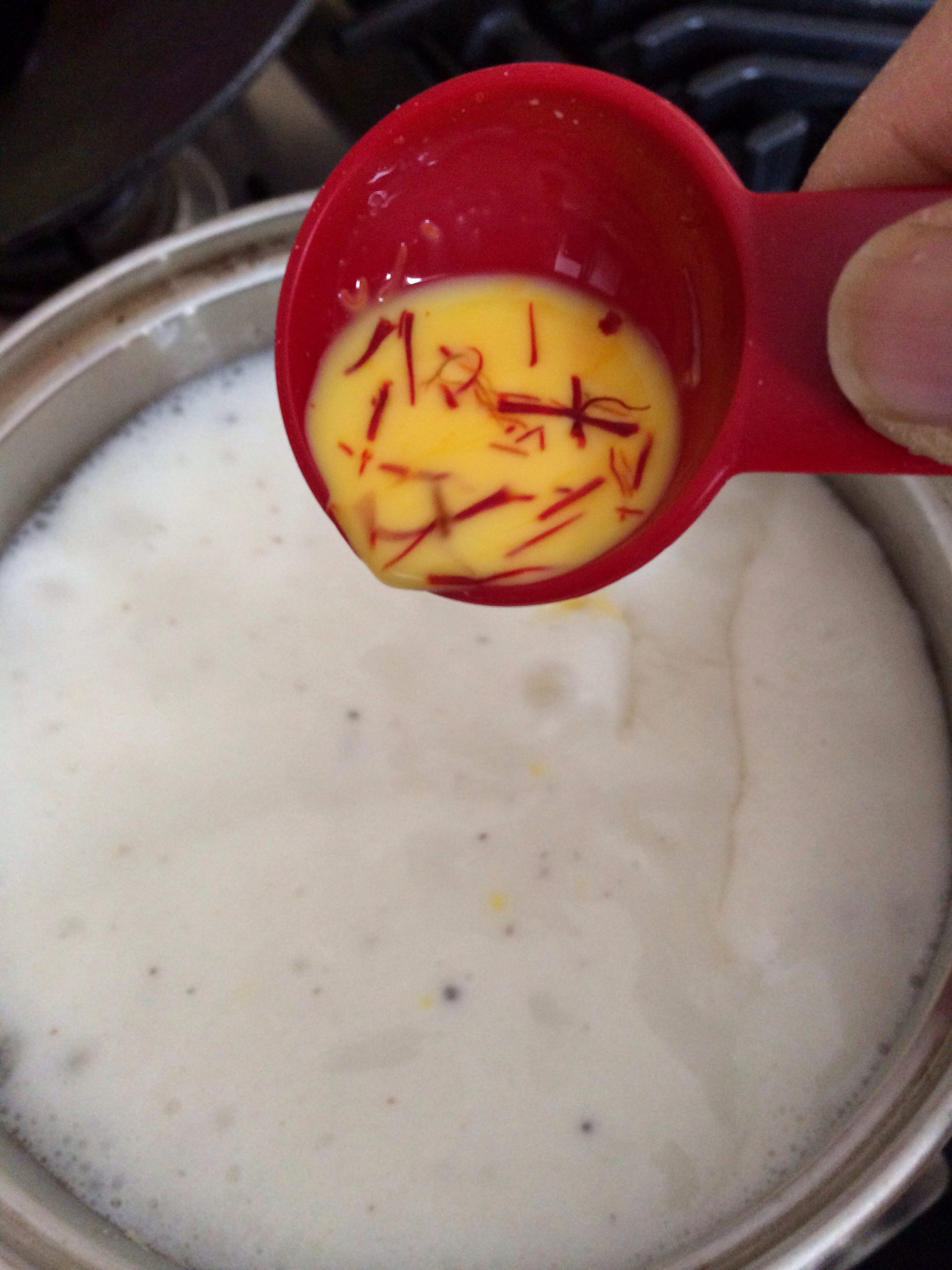 Take it off the flame. Pour it directly in your dessert bowls. Let it cool down to room temperature and then garnish with the nuts. Refrigerate for an hour or so and enjoy this silky and smooth rice pudding called Phirni.