Tahri with Mung Wadi & Toovar Lilva beans, a Rice preparation : Meatless Monday
As an Amazon Associate and member of other affiliate programs, I earn from qualifying purchases.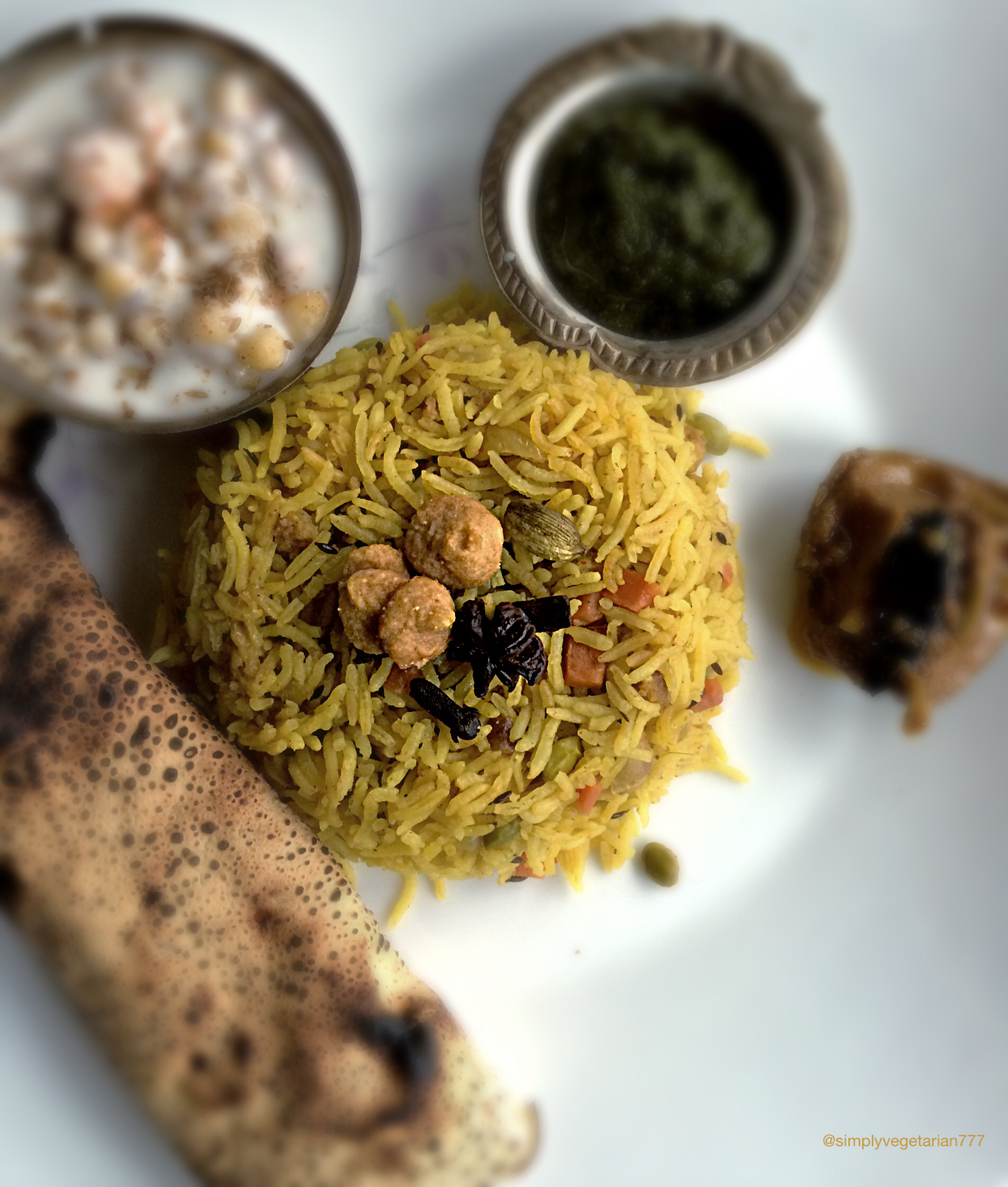 This post doesn't have the best of my clicks but believe me the recipe is amazing.
I have fond memories of this rice preparation. My chachi (aunt) used to make this in winters, drenched in Ghee and flavored simply with some whole spices and seasonal vegetables, including broad beans. I still have those whiffing aromas alive in my mind. I don't know the origin but I think this rice dish is more prevalent in Eastern UP and Bihar.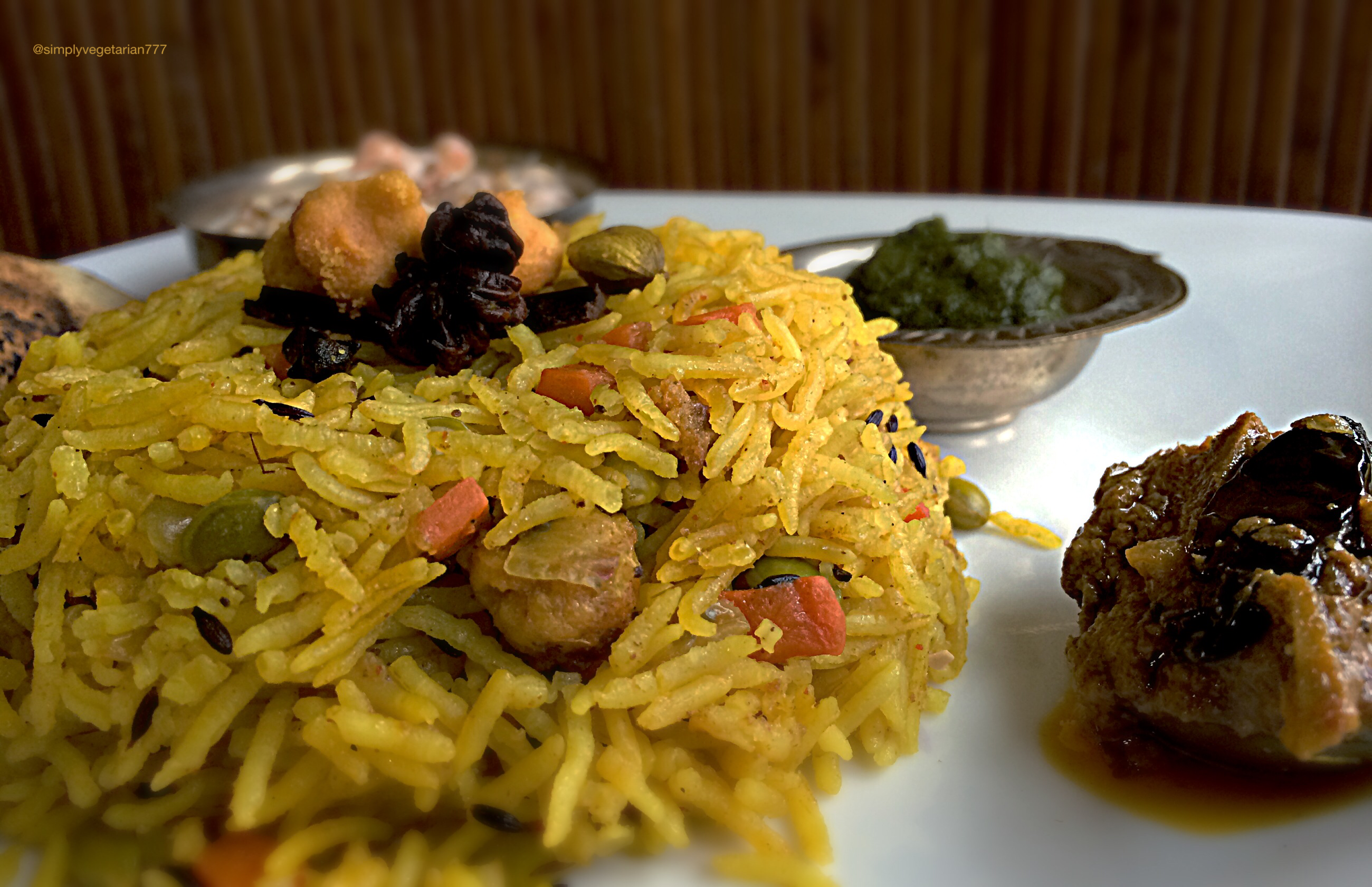 Tahri is cooked with seasonal vegetables like carrots, broad beans, potatoes, onions etc.
I used Mung Dal Wadis. If I call them vegetarian dry sausages, then I am not exaggerating. These are dry mung dal nuggets. Indians use lot of dal nuggets which are sun dried and stored for the season. The dry beans are soaked, ground and then dropped as small or big nuggets and dried in sun. Earlier, people used to make these at home but now these are readily available in the Indian grocery stores.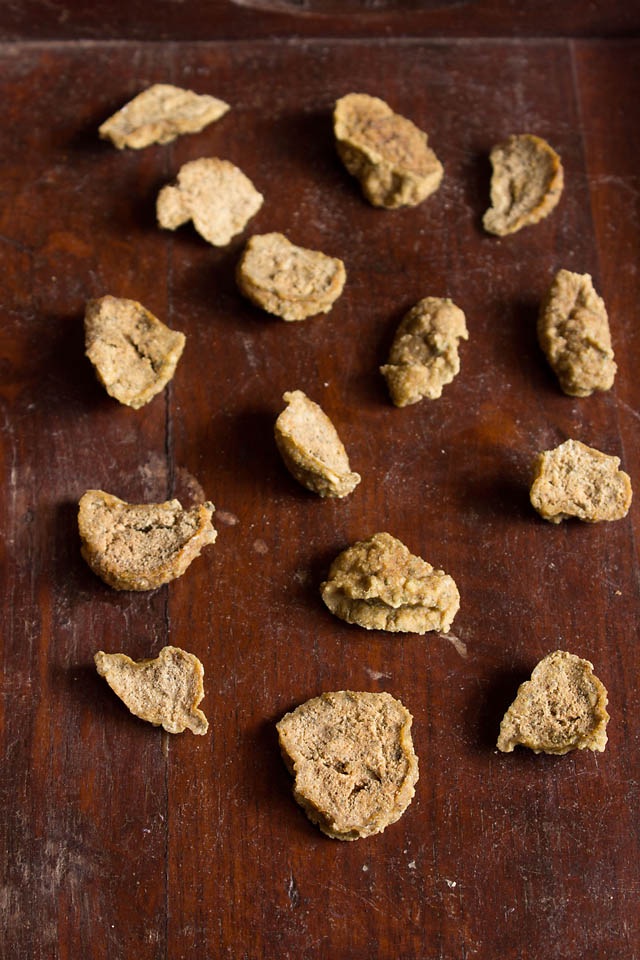 Image from www.vegrecipesofindia.com
Tuvar Lilva is high in protein. It is fresh beans derived from Toovar plant, commonly used as tuvar and arhar in dried form. The dry tuvar is the most used dry bean in Indian households. Gujarat is the state where, people use it in fresh form too. It adds nice pungent flavor to any dish.
Hop on to the recipe!
Serves: 4
Kitchen Equipments Required: A deep cooking sauce pan with lid, 1 bowl, chopping board, knife, a small frying pan.
Ingredients:
Rice : 1&1/2 cups
Ghee / oil : 1 tbsp+1 tsp
Onions: 1/2 cup, chopped fine
Carrots: 1/2 cup, chopped into very small pieces
Mung dal wadi: 1/2 cup
Toovar Lilva seeds: 1/2 cup. You may use peas instead.
Cumin seeds: 1 tsp
Cardamom, green: 2
Cinnamon bark: a small piece
Cloves: 3-4
Black peppercorns: 3-4
Star anise: 1
Turmeric: 1/2 tsp
Red chili powder: 1/2 tsp
Garam masala: 1 tsp
Salt : to taste
Water: 2 cups
Method:
Wash and soak the rice for 10-15 minutes.

Heat 1 tbsp ghee/oil in deep sauce pan. Lower the flame to medium. Add cumin seeds, cloves, black pepper corns, cardamom, cinnamon, star anise to it. Let the cumin seeds turn slightly golden. Lower te flame further.

Add chopped onions and sauté them on medium flame till they turn slightly reddish gold.

Meanwhile heat 1 tsp ghee in the small saucepan on medium flame. Add mung dal wadis and sauté them on lower flame till they turn red. Donot burn them. Keep them aside.

Come back to the of sauce pan. Add carrots and toovar Lilva to it. Sauté on medium flame for 2 minutes.

Take the rice, throw away the water. Add rice to the pan. Sauté for 2 more minutes on medium flame.

Add sautéed mung dal wadis, turmeric, red chili powder, salt and garam masala to the pan. Stir well. Add water.

Being to a boil. Lower the flame. Cover the lid and cook on simmer for 8-10 minutes till the water is absorbed.

Put the flame off. Let it stand partially covered for another 5-7 minutes. Then take a fork and fluff it gently to separate the rice grains. Never never never, flip your rice with spatula or spoon. It destroys the grain. Of you don't care for it, then doesn't matter. ;).
Serving Suggestion: Serve it with some yogurt or raita, coriander chutney, papadoms and pickles. An absolutely delicious spread.
Enjoy with family and friends!!
Sonal