2 Simple Dressings for your Salads : Orange Ginger Balsamic Dressing and Lemon Mustard Dressing
As an Amazon Associate and member of other affiliate programs, I earn from qualifying purchases.
Am I tooting too much about Spring? Well it's not here yet but round the corner :). I am bringing it earlier, inside the home with spring inspired flavors . The 2 Salad Dressings that I make in my kitchen are so DIY (do it yourself), so simple, least number of ingredients and need just 2 minutes of your time. That's it :). I promise you will not buy a collection of different dressings any more for that extra zingy taste. They can be used in warm salads as well as cold salads.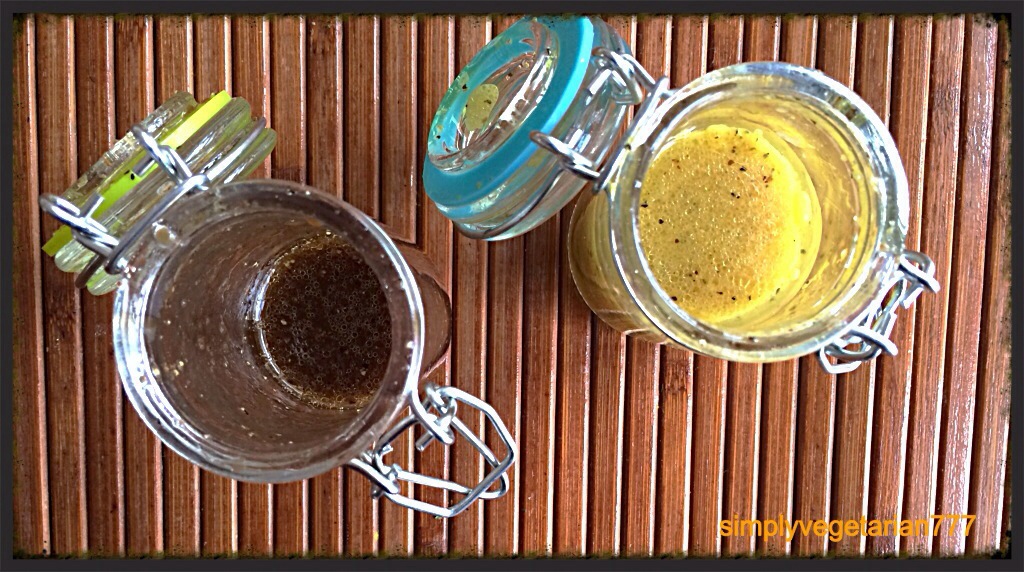 If you are wondering that the brown dressing doesn't look enough, then well I bathed my warm root salad in it :).
I promise I am not going to jabber blabber much today, simply hand out the dressings' recipe :). The best part is that where Lemon Mustard Dressing is good with more western kinds of salads, the Orange Ginger Balsamic Dressing makes a great dressing and a side dip for Asian kinds of cold and warm salads.
Lemon Mustard Dressing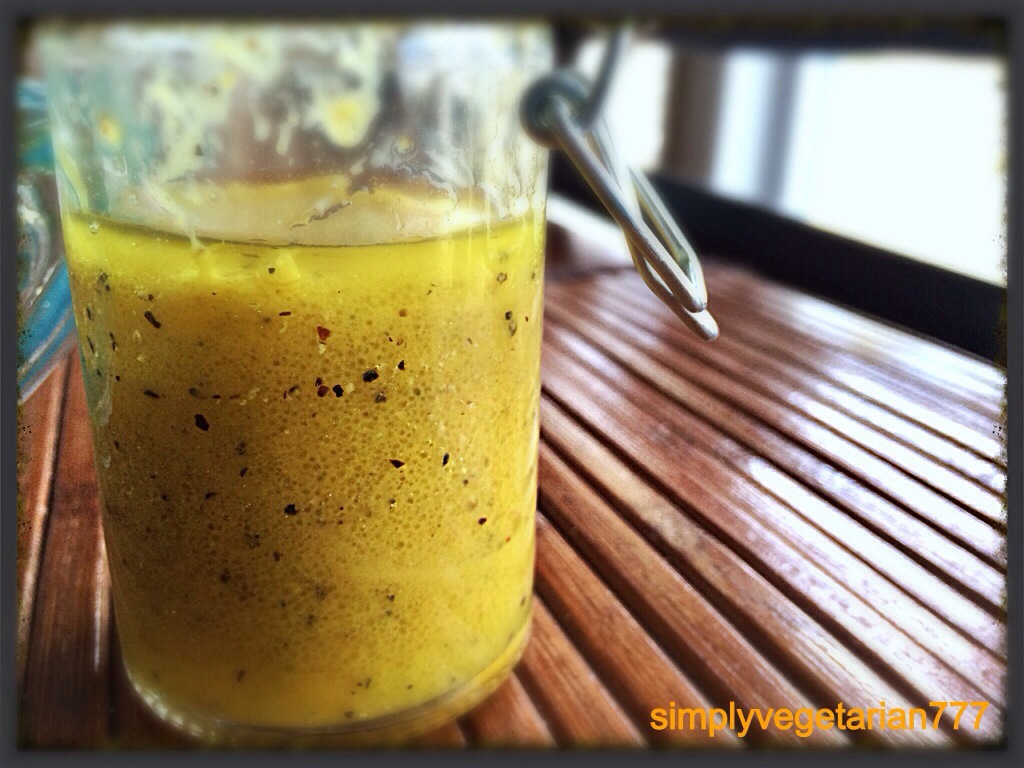 Ingredients :
Olive oil : 1/4 cup
Mustard sauce :1 tbsp
Lemon juice : 1&1/2 tbsp
Salt to taste
Black pepper pdr : 1/4 tsp
Method :
Mix all. Shake vigorously. Store and use as needed. It can be stored at room temperature and in the refrigerator. It might become condensed and thick in refrigerator.
Orange Ginger Balsamic Dressing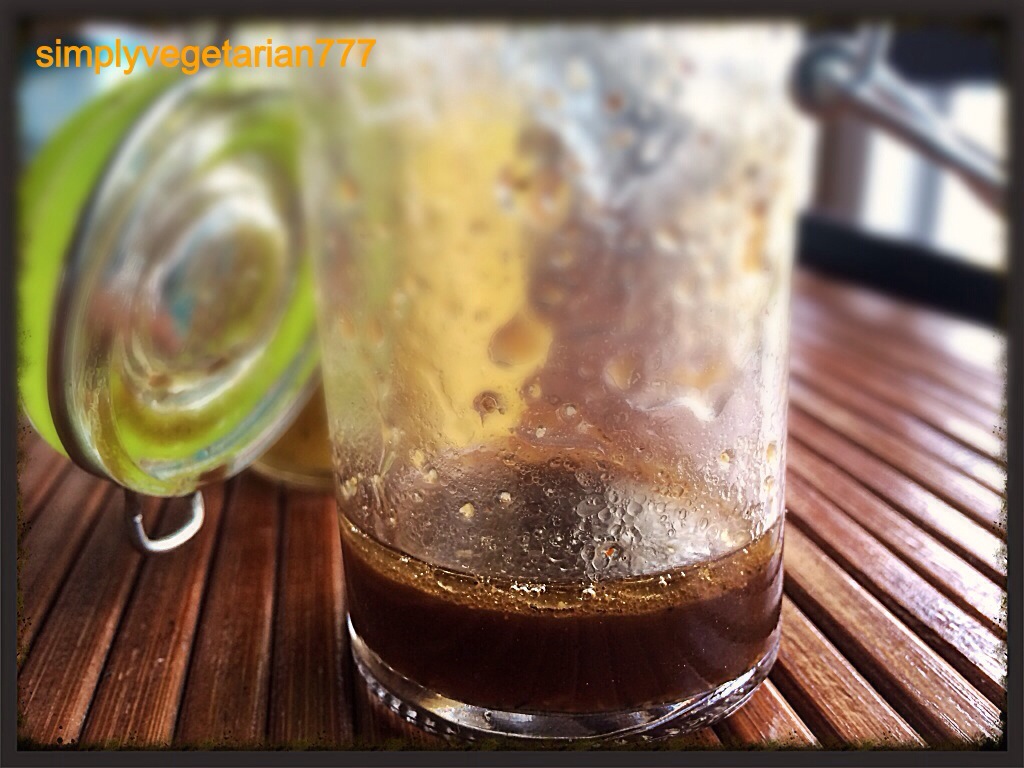 Ingredients :
Orange Juice, freshly squeezed : 2 tbsp
Ginger Juice, freshly squeezed : 1 tbsp
Balsamic Vinegar : 1 tbsp
Olive oil : 1 tbsp
Black Pepper : 1/4 tsp
Salt to taste
Note : In case, you are prepping for an Asian flavored salad then you may substitute the balsamic vinegar with rice wine vinegar and oilive oil with sesame oil. In general, if you don't get balsamic vinegar, then add a pinch of brown sugar to the distilled vinegar.
Method :
Mix everything together and shake well. Store in an air tight container. Store at room temperature or refrigerate.
Have fun with the salads. Will be uploading more of the drinks and salads and dressings. I am running late on my few commitments. Have to work on my first narrative interview and a post for American Recall Center "Who is your Hero?" And that is my husband who celebrates his birthday tomorrow and I am baking a pineapple cake for him :)).
Have fun!
Be a little Selfish!
Eat Right!
Stay Bright!
Sonal