Aloo Bread Tikki (Potato Bread Cutlets)
As an Amazon Associate and member of other affiliate programs, I earn from qualifying purchases.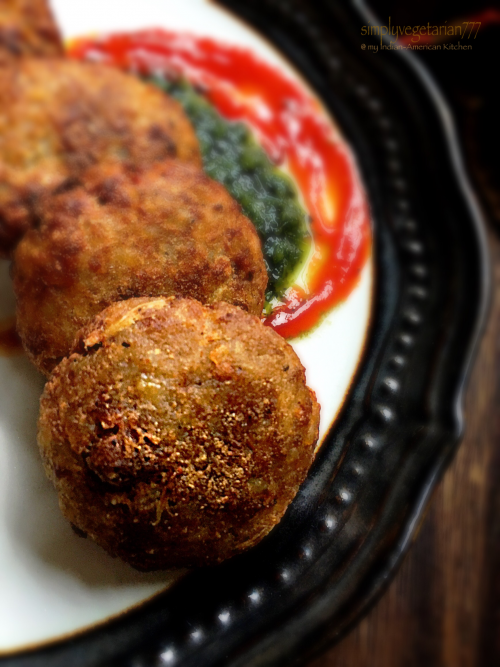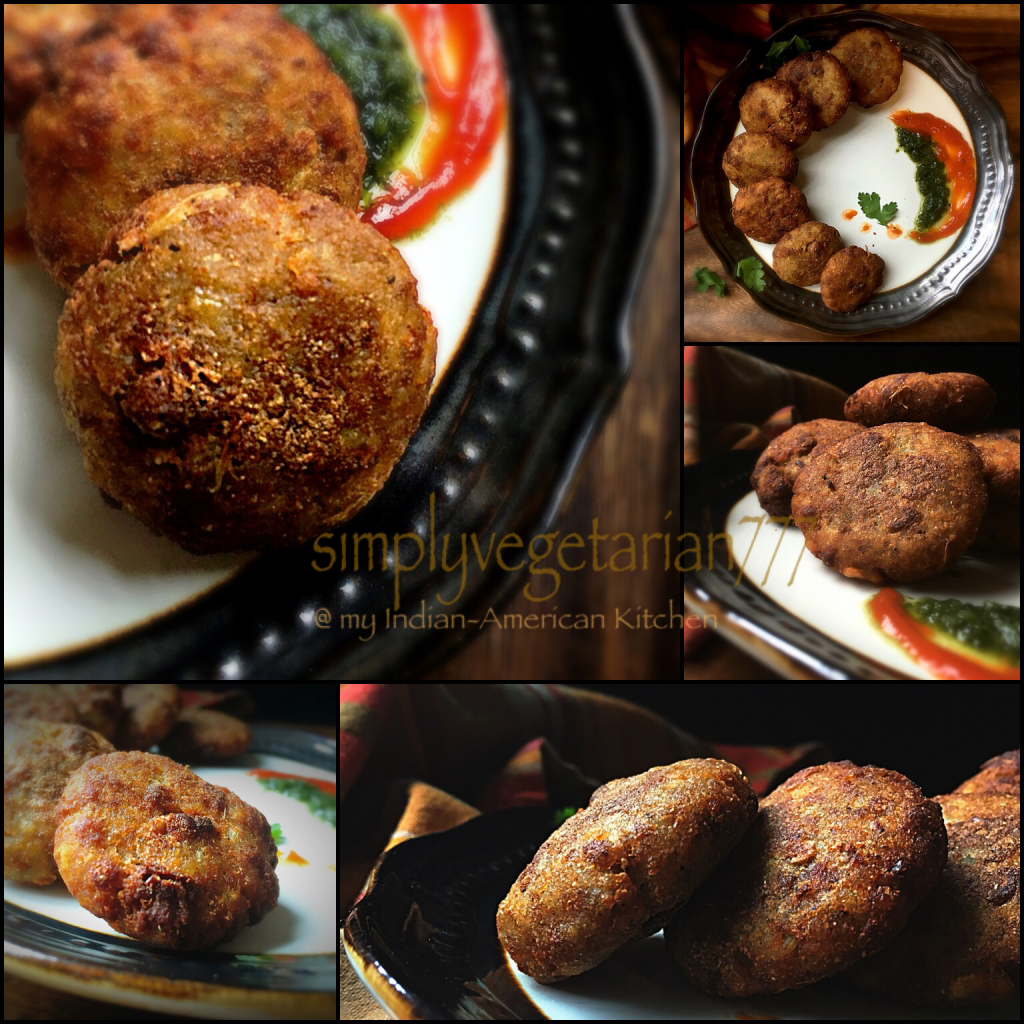 Oops I deep fried again! 😁😮 I have a very good explanation to it. Believe me!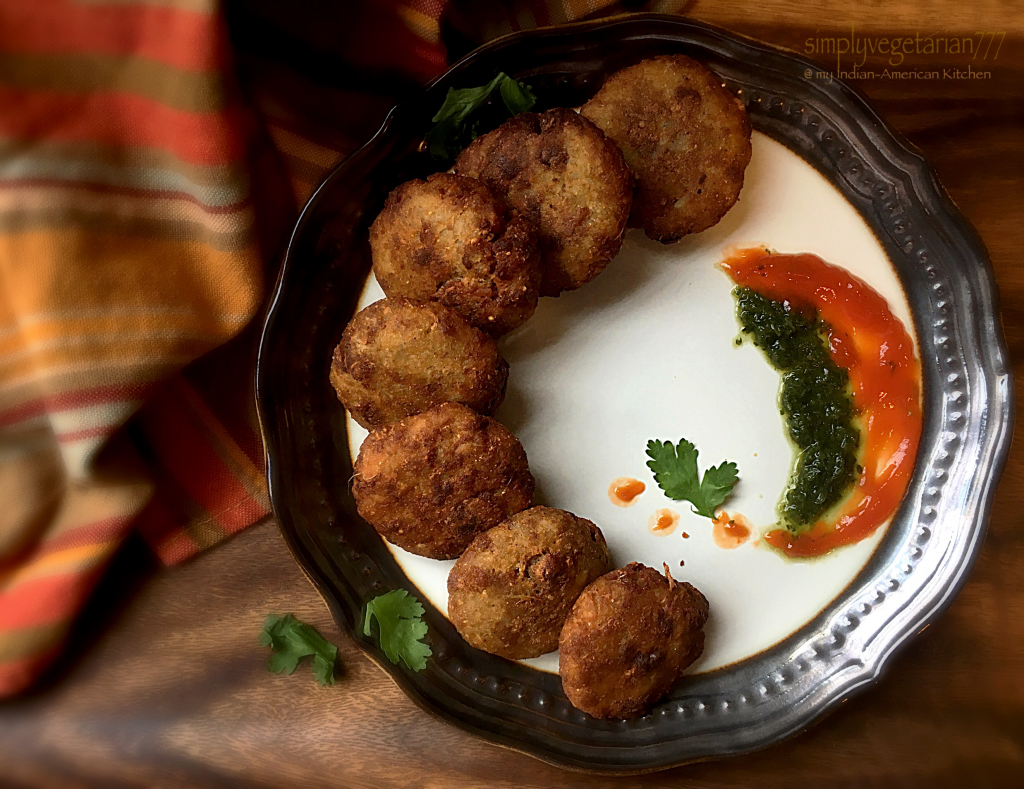 The weather outside is wet, the temperatures are cooling down, the day light saving kicked in today so gained an hour, feeling blah, feeling cold and crappy…. Are these enough reasons to indulge? Eh! Who am I kidding? I wanted hot, comforting and indulging bite to calm myself down. Hence the tikkis swam through the oil, went inside my mouth, teeth and tongue dwelled on these and heart said, ahhhhhh…heaven!!
It makes the perfect foot ball game night snack, a party finger food, a kitty party indulgence and stuff inside a bun and serves as a great slider.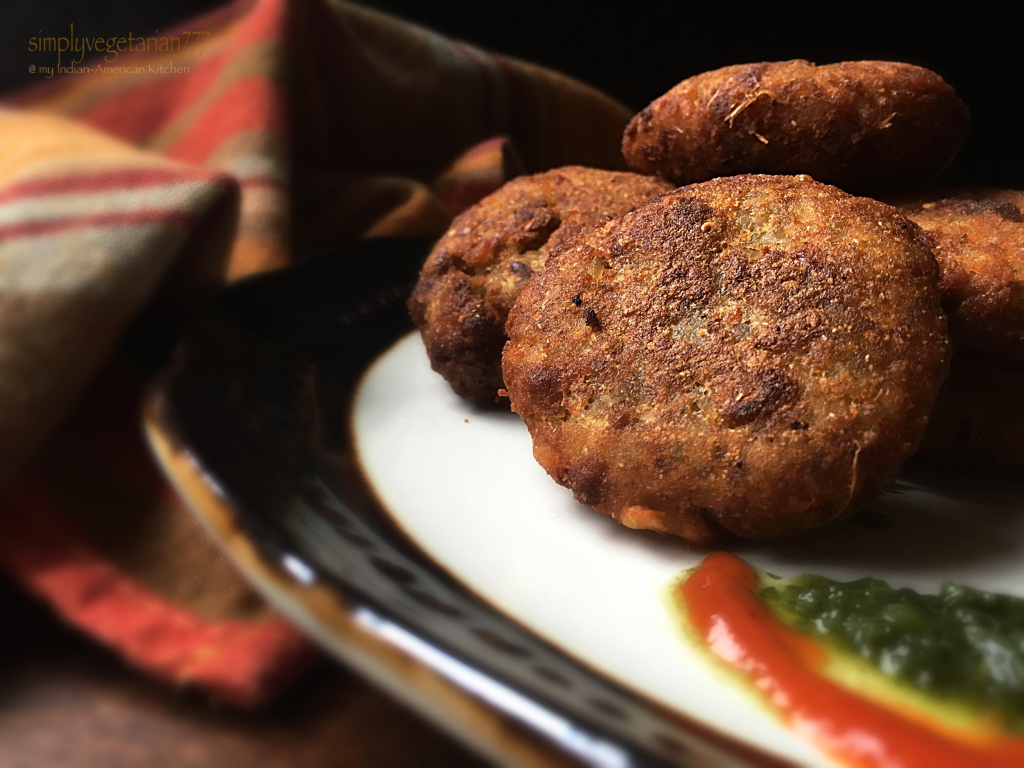 This is a quick and super easy recipe. Here is how to do it!
Aloo Bread Tikki
Servings: 4-6
Difficulty: easy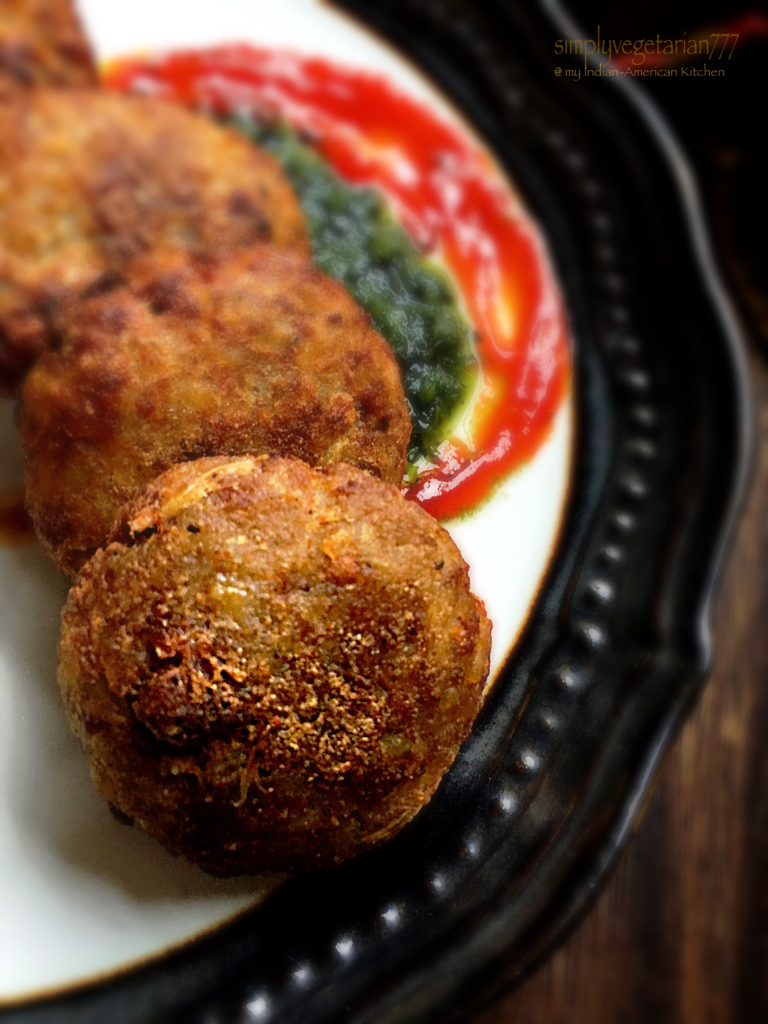 Kitchen Equipments Required
a big bowl for mixing, grater, a heavy bottom wok or kadhai to fry, a slotted spoon, a plate with paper napkins to rest the tikkis.
Ingredients
Potatoes / Aloo – 4 medium, boiled, peeled and grated
Bread slices, (stale preferred) – 2, crushed. I used multi grain. You may use any kind available.
Ginger – 1 tsp, grated
Oil & Spices
Coriander powder – 1 tbsp
Red chili powder – 1/2 tsp
Garam Masala – 1/2 tsp
Cumin / Jeera powder – 1/2 tsp
Cloves Powder – 1/4 tsp, optional
Dry Mango powder / Khatai/ Amchur – 1/2 tsp. You may use 1 tsp lemon juice instead.
Salt to taste
Oil to deep  fry
Method
Preparing for the Tikkis – Take the bowl. Grate potatoes and ginger in it. Add crushed bread slices. Add all the spices as mentioned above. Mash with hands and bring together in a crumbly dough.
Shaping the Tikkis – Pinch about 3 tbsp portion from the potato mixture. Press it hard between hands and shape into even discs of about 1/2 to 3/4 inch thickness.   Make sure that there are no cracks on the surface. Keep aside and finish the mixture likewise.
Deep Frying the Tikkis – Heat the oil in the wok or kadhai. Slip 2-3 Tikkis at a time in the hot oil, from the side carefully. Do not over crowd the wok. The oil should be hot. The Tikkis would surface to the top. Fry them till the beautiful golden color is achieved on the bottom of the Tikki. Once they are golden and crisp at the bottom, flip them gently with slotted spoon and let cook till they are golden on the other side too.
Serving Suggestion – Serve them hot with Green Cilantro Chutney and Ketchup. Even Tamarind and Dates Chutney will go very well with it.
Enjoy these gorgeous golden, vegetarian and vegan, Tikkis from my Indian American Kitchen to yours :).
Sonal