Aloo Rajgira ke Parnathe / Potato Amaranth Flat Breads
As an Amazon Associate and member of other affiliate programs, I earn from qualifying purchases.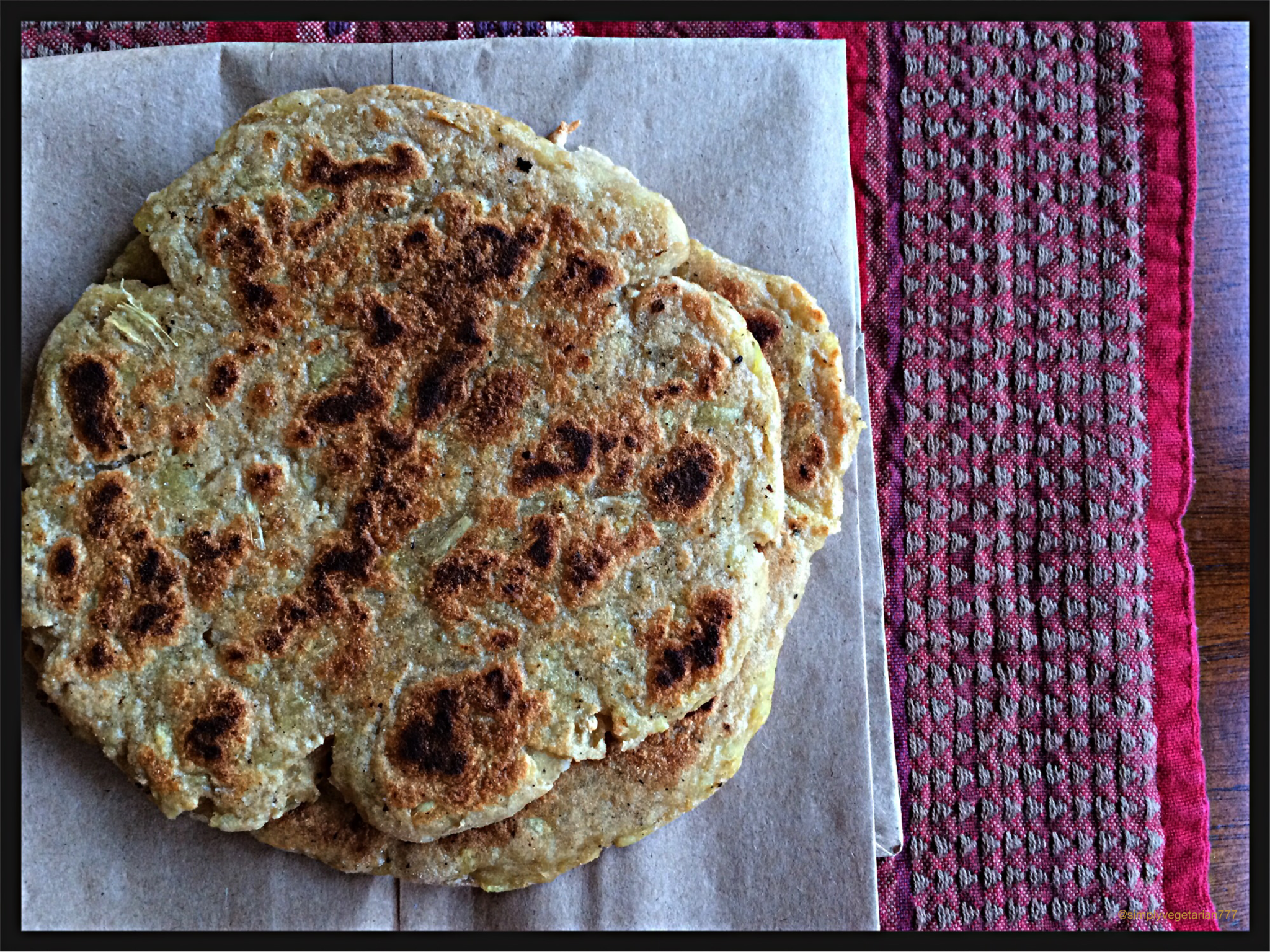 Yes you got me right! This is Amaranth week for me where I am creating recipes with it and posting. Bought a bag which needs to be used, after all :). So there it goes, yet another simple and delicious recipe which can be adapted in regular meal and can be applied to Fasting "Gluten free" days.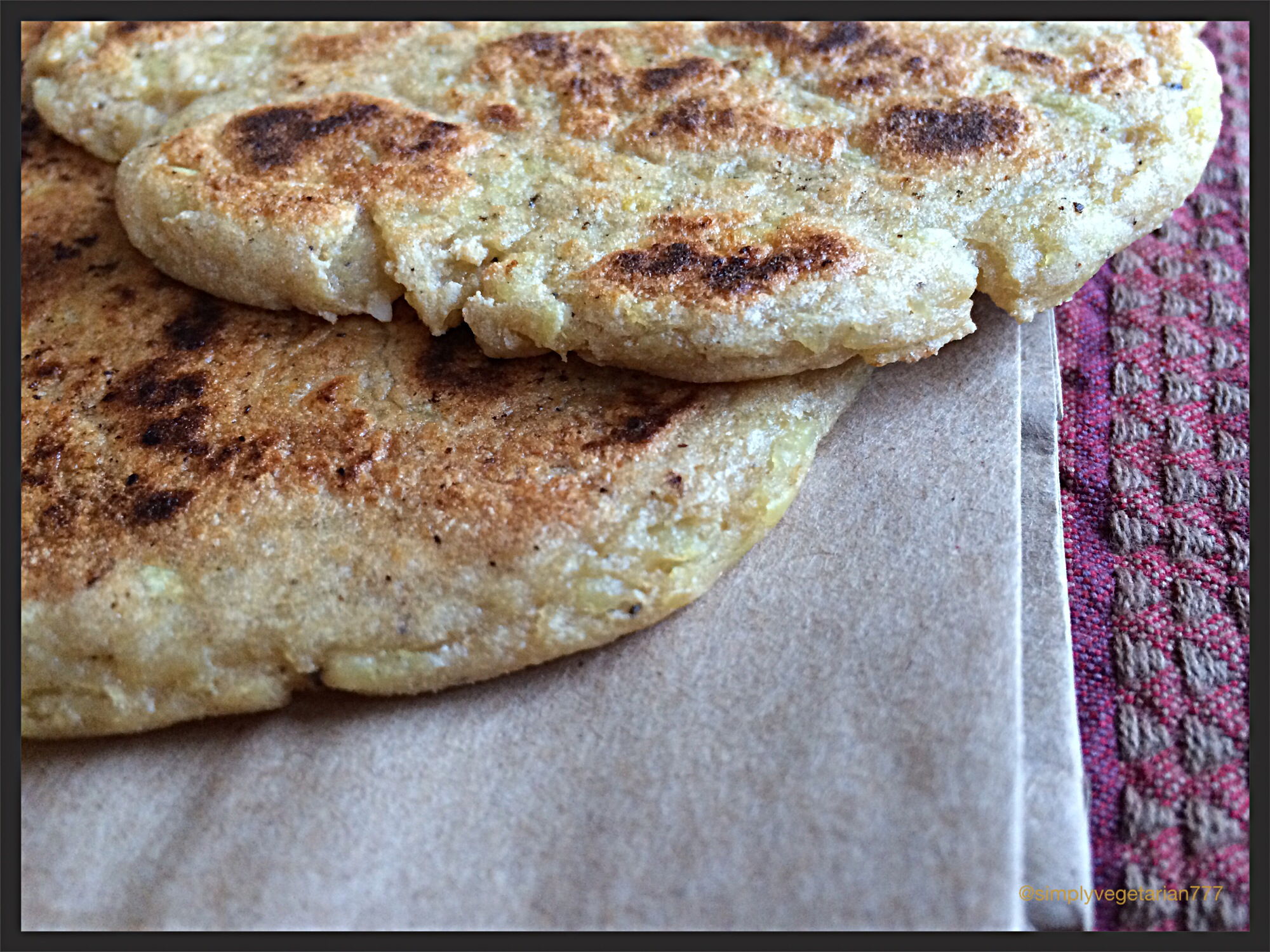 Soft, melt in the mouth and delicious flat breads or paranthas which can be eaten as is or with yogurt and pickles. You may serve it as a part of the Navratri spread as well like I did with Sabudana Khichdi and Lauki Kofte in coconut n peanut curry.
Yields : 2 paranthas
Kitchen Equipments required : griddle or flat pan, flat spatula, bowl, grater, a small bowl of water.
Ingredients :
Potato : 1/2 cup, boiled and mashed
Amaranth / Rajgira flour : 1/4 cup
Ginger : 1 tsp, grated
Green chili : 1/4 tsp minced
Coriander leaves : 1 tbsp, chopped fine
Salt : to taste . Use Sendha namak for fasting.
Black pepper powder : a fat pinch
Oil : to cook. You may use spray too.
Note : If not making for fasting, use 1/2 tsp of coriander powder, 1/4 tsp garam masala and 1/4 tsp red chili powder.
Method :
Take a bowl. Add all the ingredients together besides oil. Mix them well and bring them together in a dough.

Divide the dough into 2 portions. Wet your hands from the small bowl of water.

Heat the griddle.

Pick one portion. Roll it in to a round. Expand between your hands and put it on the hot griddle. Note : You may expand it between 2 plastic sheets also.

Lower the heat to medium once you put the paranthas on the hot griddle. Cook for 1&1/2 to 2 minutes till it gets slightly browned.

Flip it with a flat spatula. Apply little oil (I use very sparingly) on the top side.
Enjoy these delightful glutenfree paranthas!
Sonal