Baked Banana Chips with some Pickling Updates
As an Amazon Associate and member of other affiliate programs, I earn from qualifying purchases.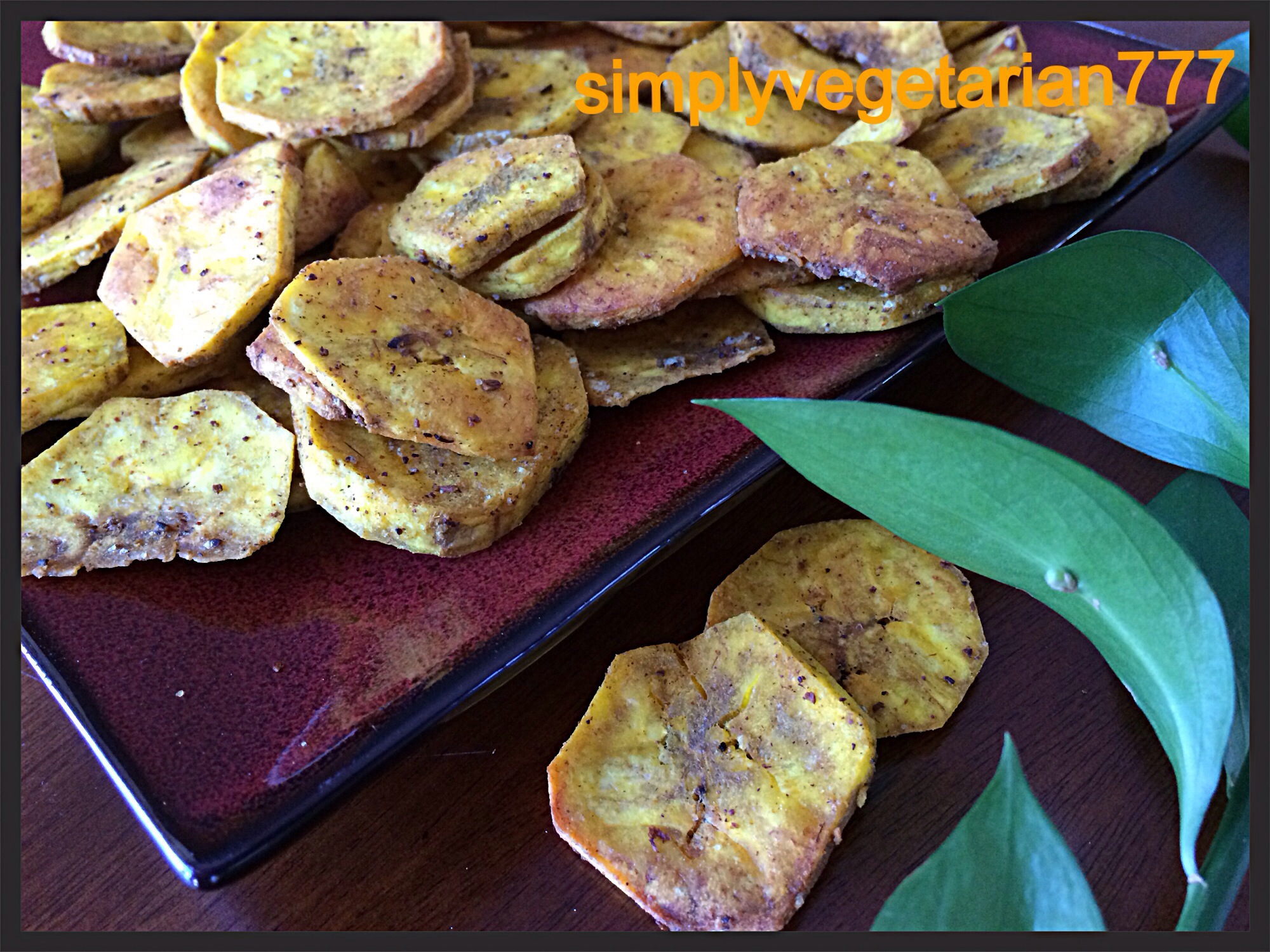 Lately, feeling lazy to post daily. Most of the time this is how I chart my blogging week : Meatless Mondays, under 30 minute meals for busy weeknights, few of this and few of that…and then end with Fiesta Friday. Saturday and Sunday go with the mood and the time. Not that I planned this way but it just took the pattern. But currently, I feel burnt out. Too much to say at the same time…leaves me confuzzled! A term coined by my oldest daughter which is confused plus puzzled.. 🙂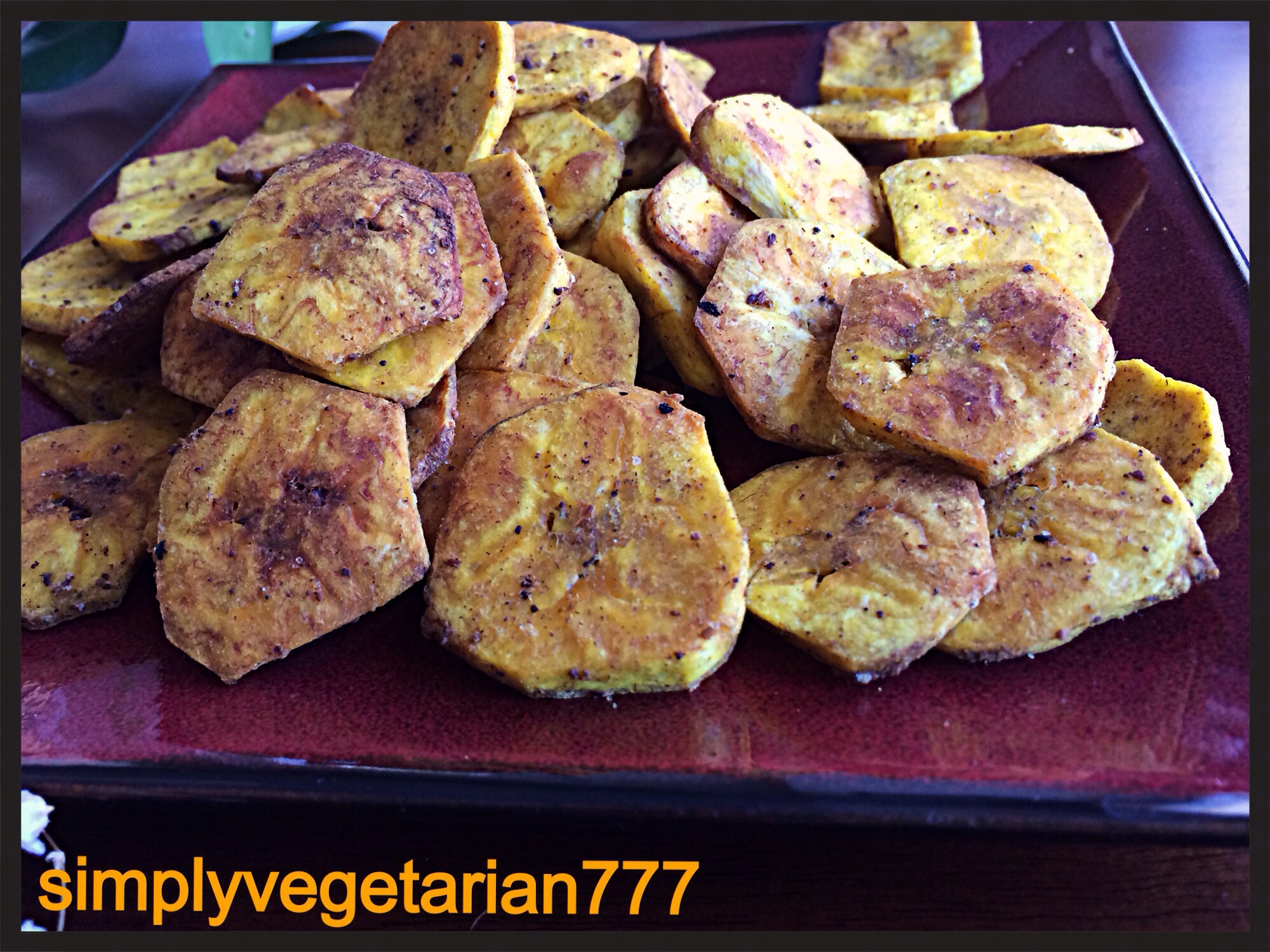 On that note, made some healthy snack again with few other things lately, which I will post the pics of, in the end. Don't leave reading in the middle 😉
Baked some Plantain Chips or Banana Chips. Yup! Baked them. I love eating these but the amount of oil these gorgeousness absorbs when fried, is scary. Bought the plantains from the store over the weekend to make koftas or cutlets but they ended up as a great snack. That's me, I never know when I will take a turn at 180 degrees. Lol 🙂
Are you ready? Say Yes! Are you ready? Say it louder! Yeah..I hear it now 😉
Get rolling beauties!
Ingredients :
Plantains or Green Bananas : 2 (this is how they look, peeled and with peel)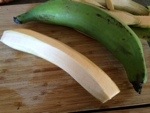 Oil : 2 tbsp
Cumin powder : 1/2 tsp
Salt : 1/2 to 3/4 tsp
Turmeric powder : 1/4 tsp
Red chili powder : 1/8 to 1/4 tsp. You may use black pepper powder instead.
Method :
Preheat the oven at 400*F. Get a cookie sheet out.
Peel and slice the plantains thin, approximately 1/8th of an inch. You may use the grating slot of the grater if you want to.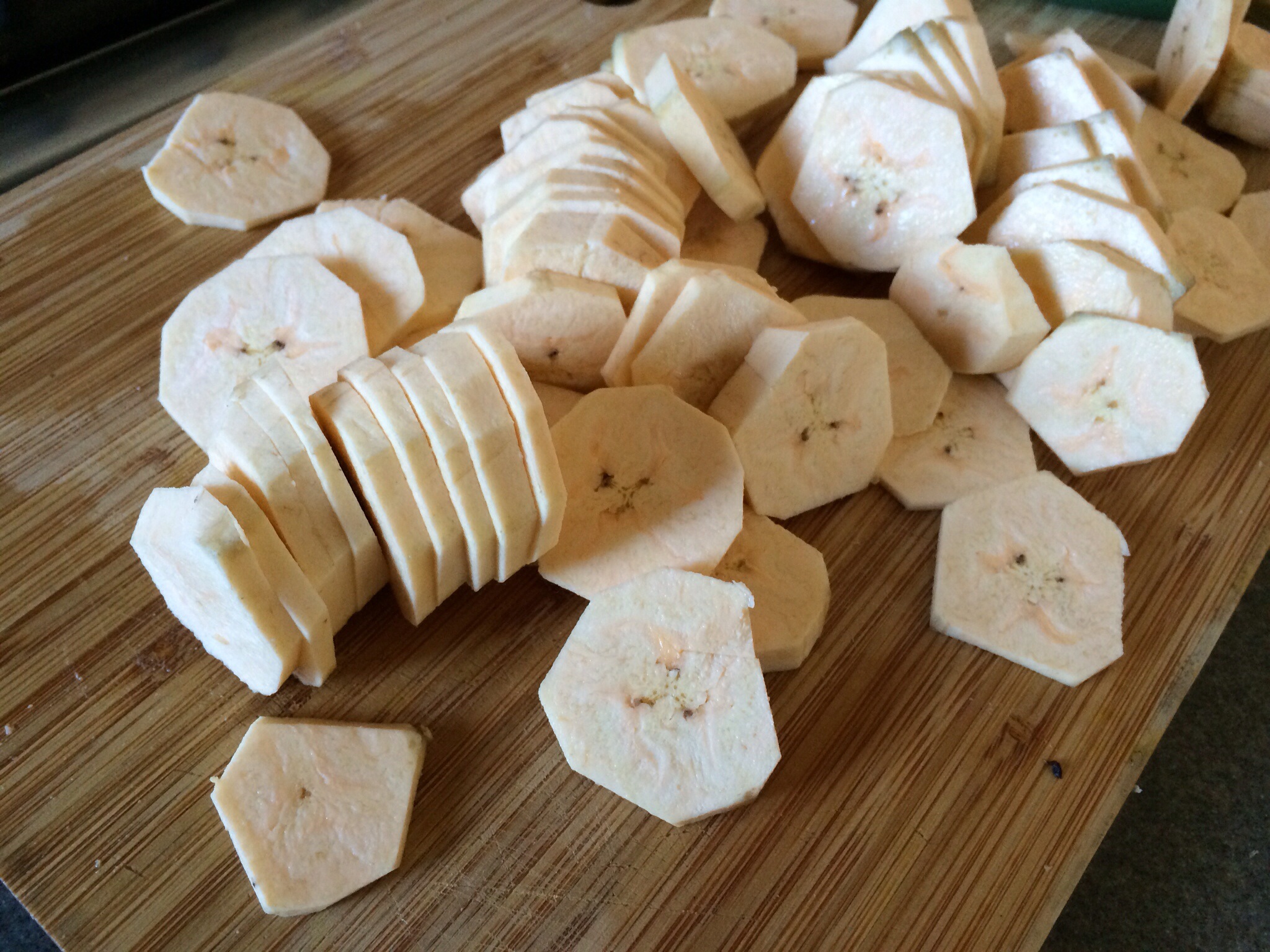 Mix oil and the spices together.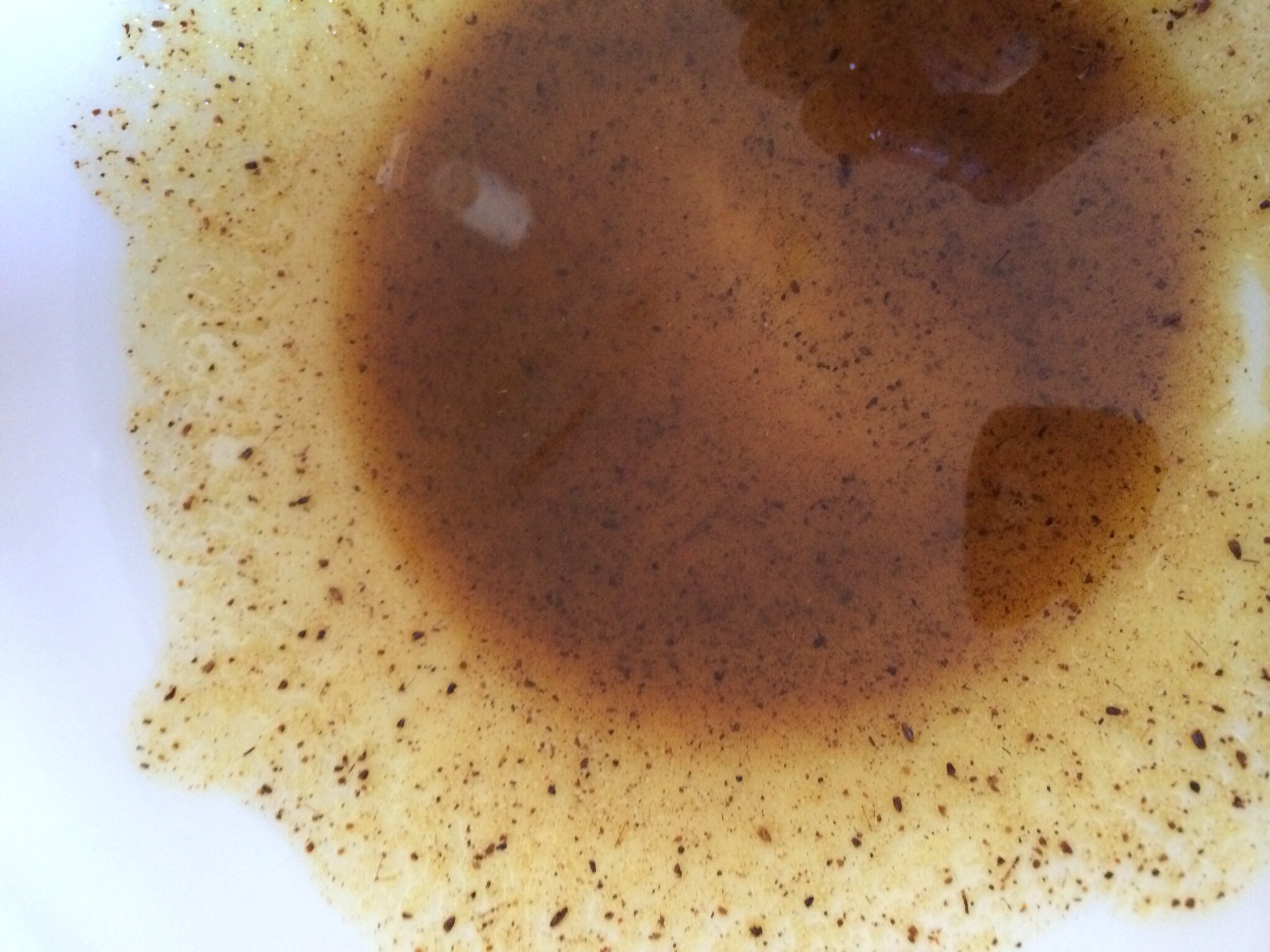 Coat the chips in the spice and oil mixture well. Spread them out evenly in a single layer on the baking sheet.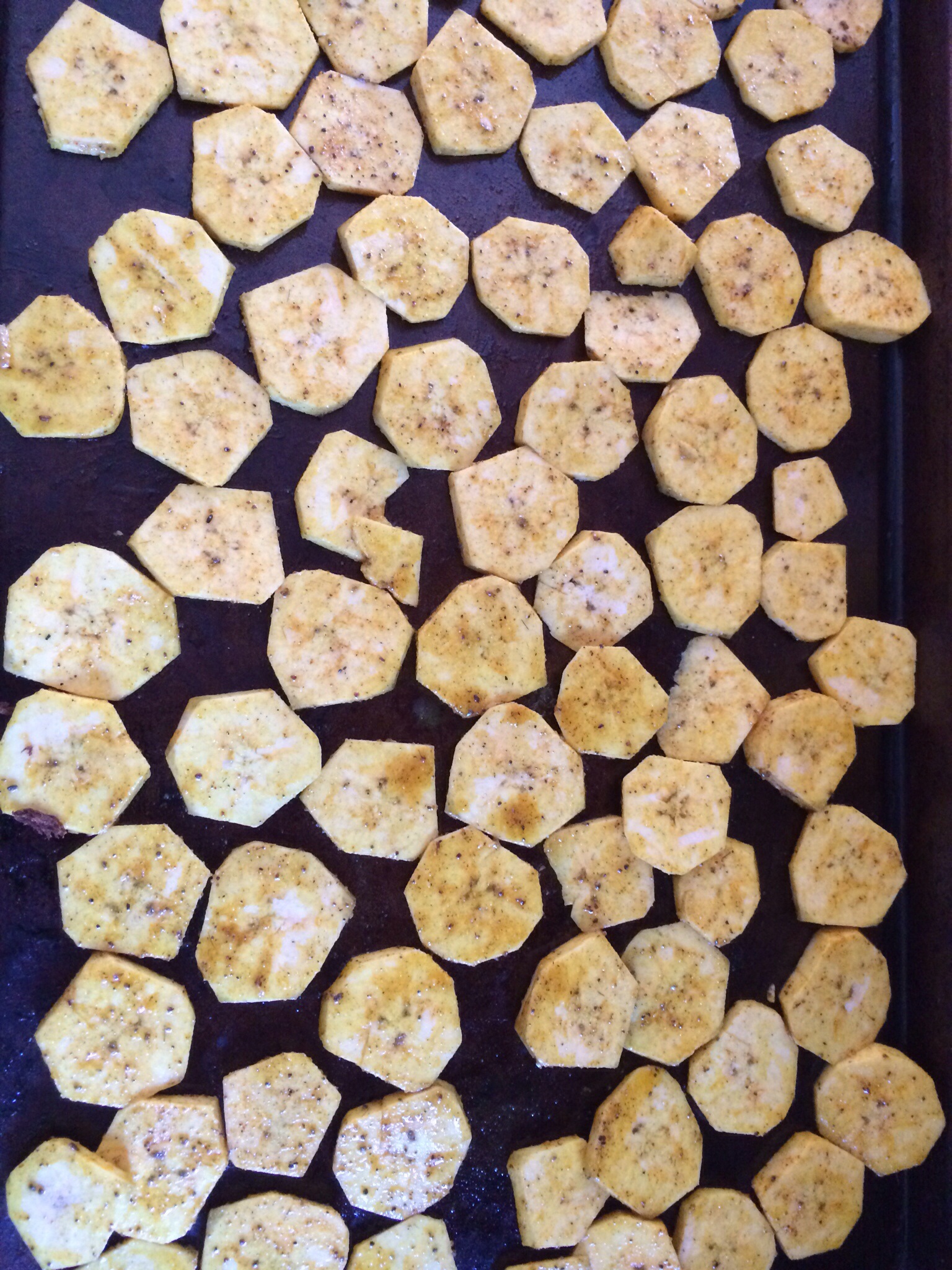 Bake in the oven for 15-20 minutes. Flip after 7-9 minutes and turn the tray fro front to bake for even baking. They are done. Take them out. Eat them fresh or store them in an air tight jar, after cooling them completely at the room temperature. Enjoy!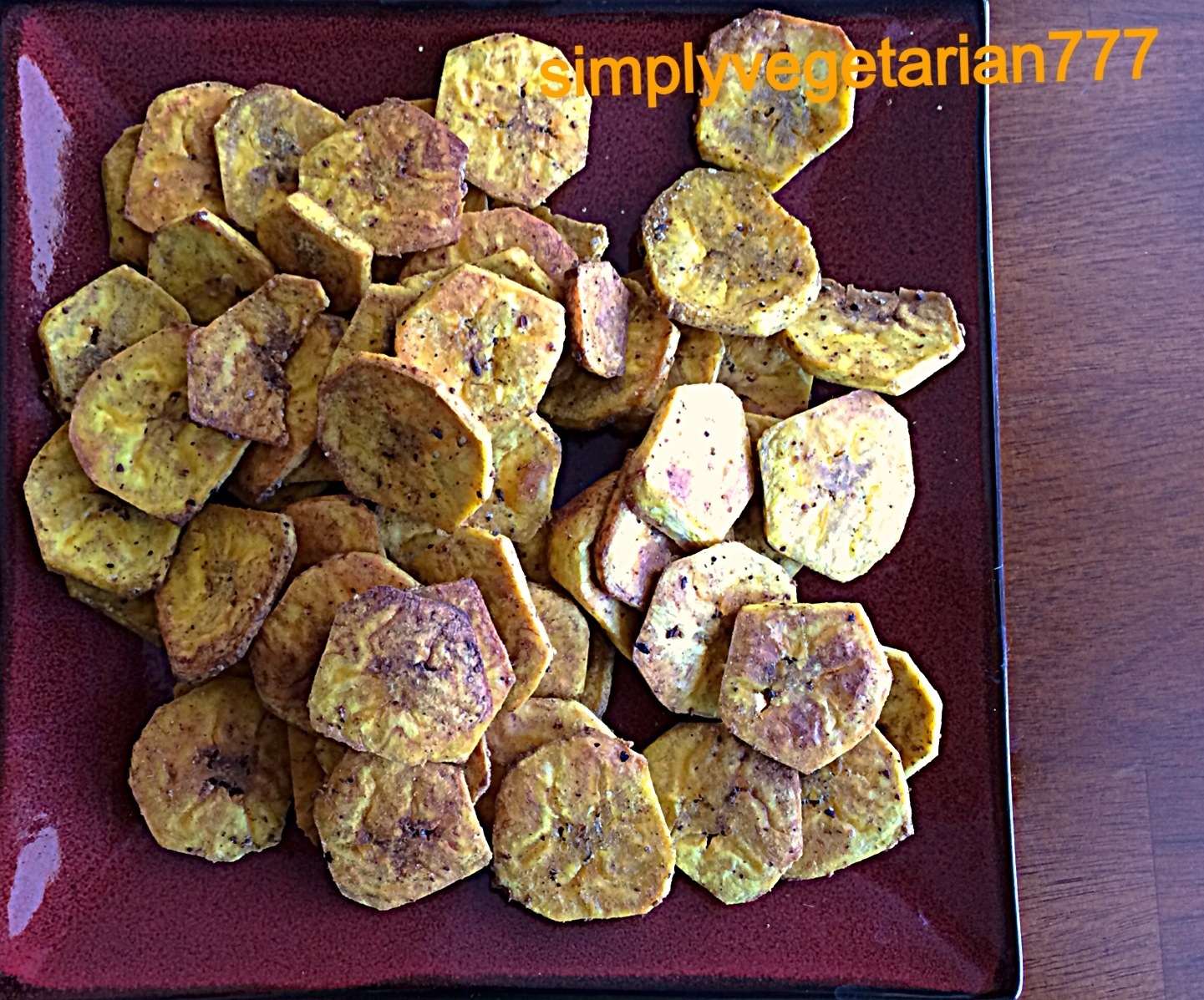 Other things that I have been busy with is Pickling. Yes, I have been collecting recipes and asking mom and mother in law for some pickling recipes. Finally, pickled some lemons and Red Chillies. Here are the pics !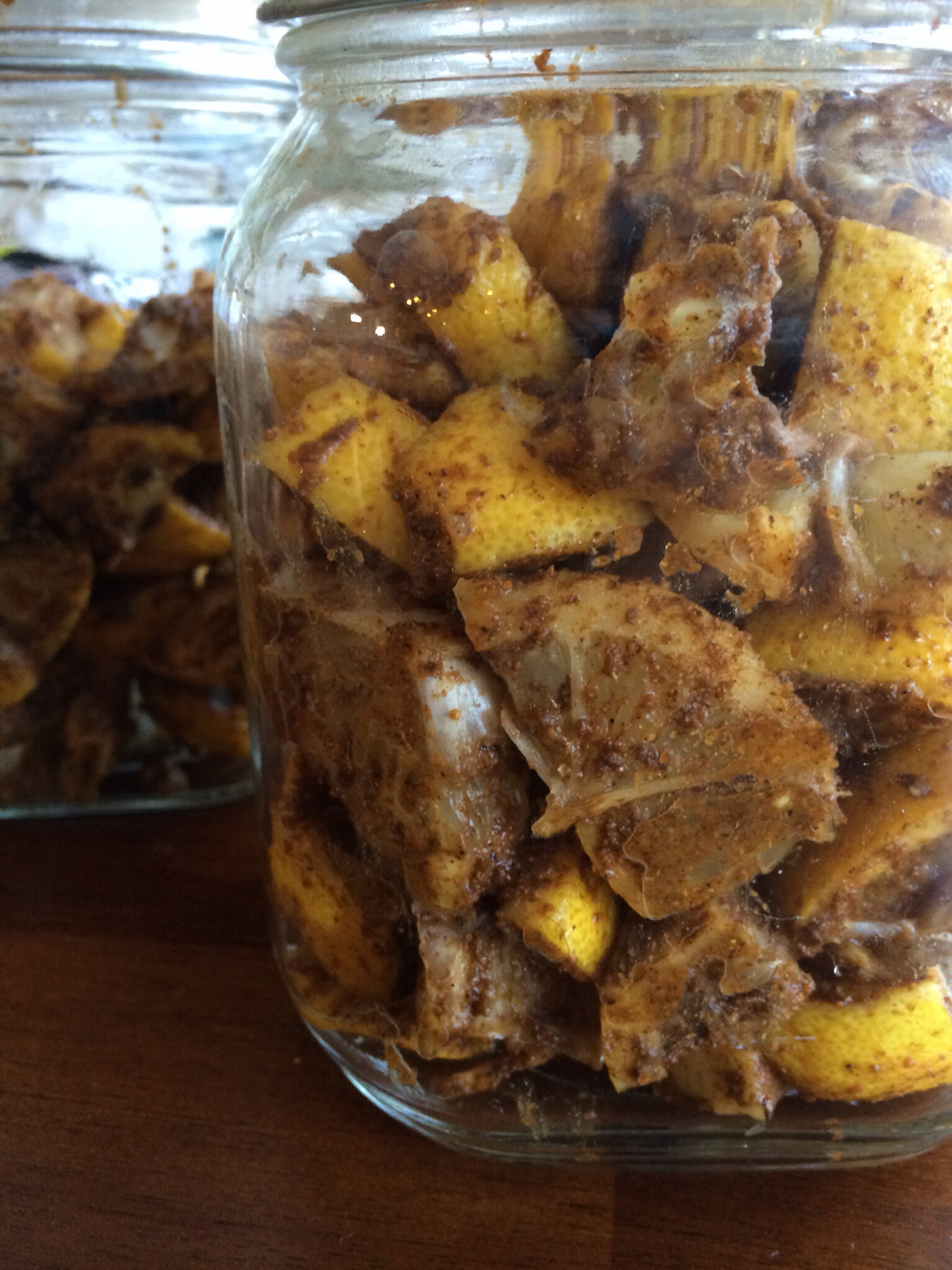 Lemon Pickle, will be ready in a week.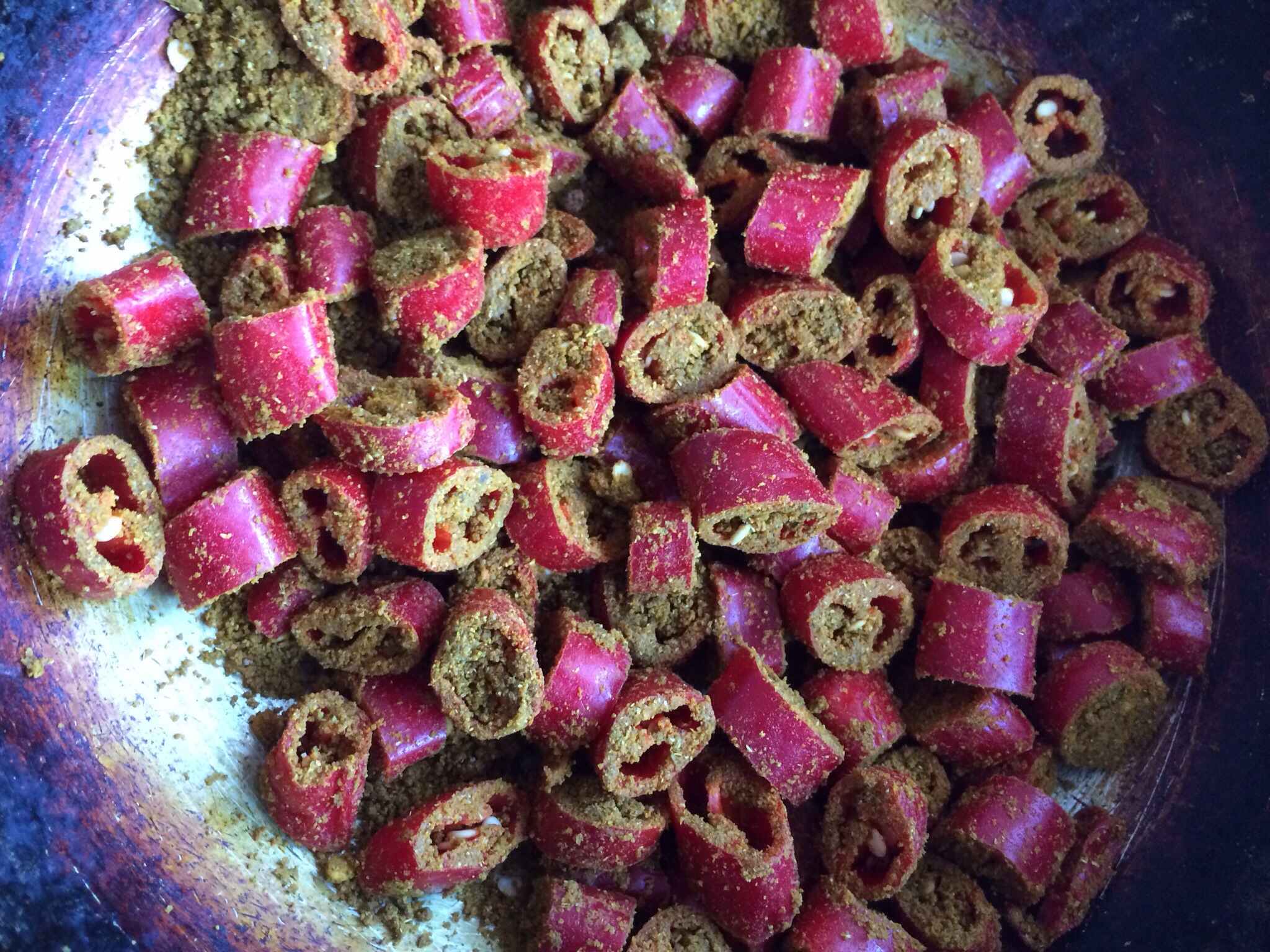 Red Chili Pickle, will be ready in 3-4 days.
Oh, did I mention that I baked some Mocha and nuts filled Spiral Bread Rolls. Very unconventionally done and probably all the baking Gurus, will reject these. But oh hell, I meant oh well ;)… What is the fun if you don't break some rules. They were made with the basic pizza dough, proofed more. Made the filling with butter, sugar, coco powder, cinnamon, instant coffee powder and crushed almonds and pecans. Flattened the dough. Spread the layer of filling. Rolled it (not tight enough which I will do next time)…… Proofed again till it doubled in a bread pan. Baked with warm water tray underneath. Voila! an amazingly delicious bread which I cut into spirals later on! Was little chewy since used half wheat flour and half refined flour…but heck to the texture…I loved it and the family loved it! Here is how they looked!