Baked Pasta with Mushrooms and Spinach in a cheat sheet White Sauce, a lighter version!
As an Amazon Associate and member of other affiliate programs, I earn from qualifying purchases.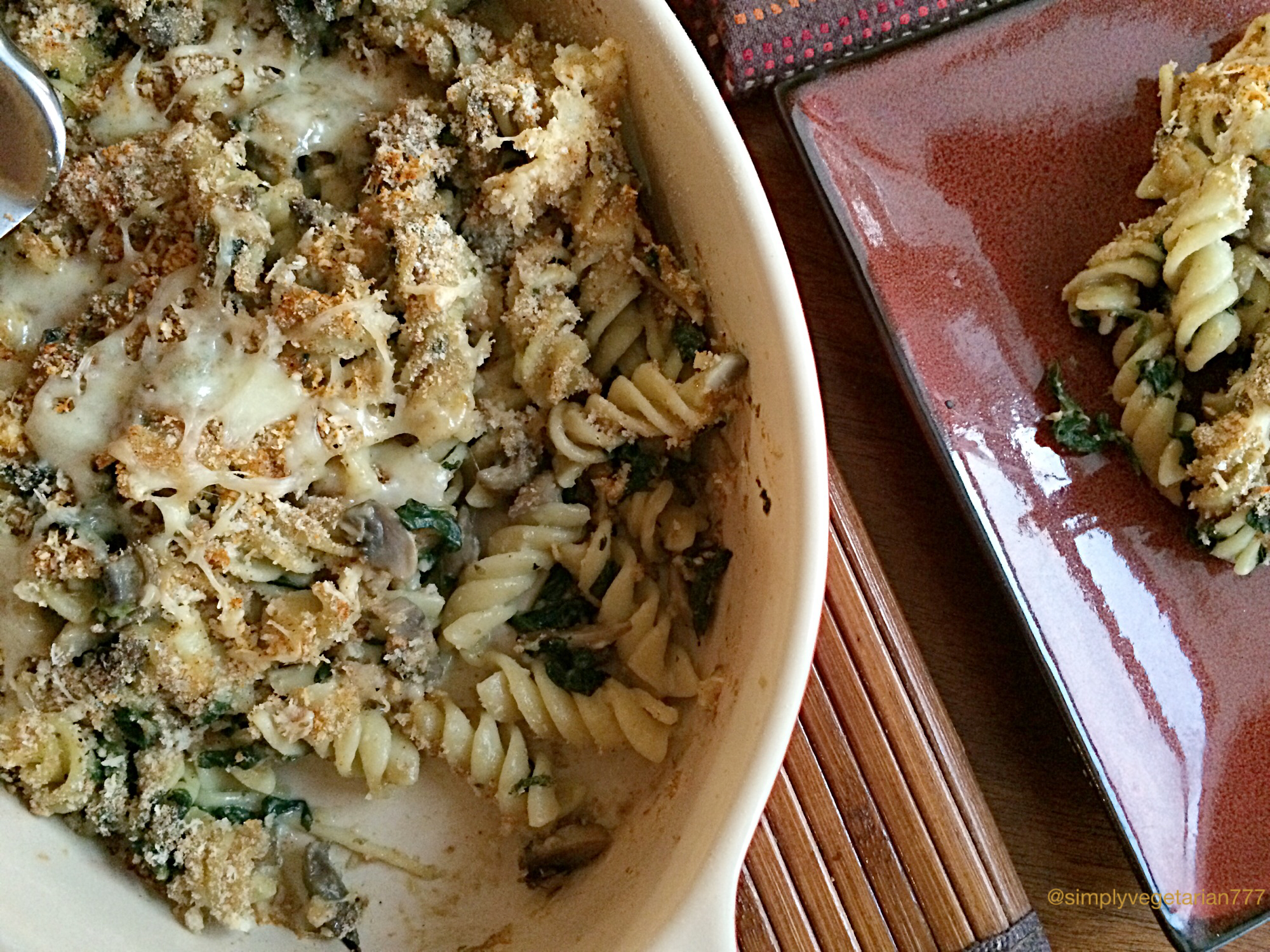 Ah! Some pictures do not do justice with the dishes. Does that mean that they are not tasty? No way. This was such a heartening dish that even my 4 year old enjoyed it ! Not as heavy as Pasta in Alfredo or Mac n cheese but much lighter on palette and digestion! I used whole wheat flour to make the sauce and believe me that you can't tell the difference. Also used milk powder instead of heavy cream or full fat milk….another plus !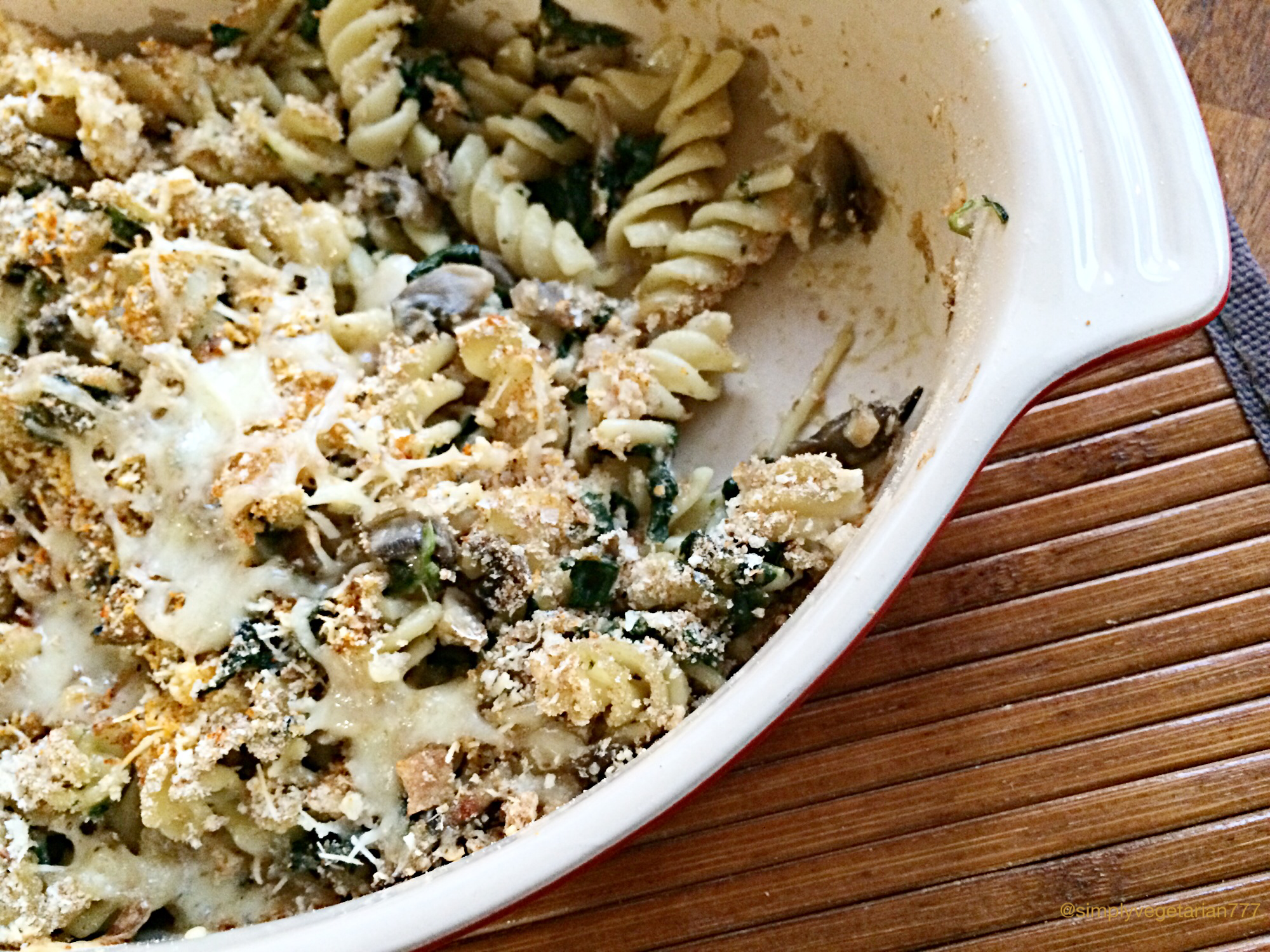 Serves : 2
Kitchen Equipments Required : Chopping board, knife, non stick or hard anodized sauté pan with lid, a bowl and a fork, small baking dish.
Ingredients :
Pasta : 1&1/2 cups boiled, Rotini or Penne
Button Mushrooms : 2 cups chopped roughly
Spinach : 2 cups packed, chopped roughly
Milk powder : 1 tbsp
Whole wheat flour : 1 tbsp
Butter : 1&1/2 tbsp
Garlic : 2 pods minced or 1/2 tsp dried
Rosemary : 1/2 tsp, dried
Oregano : 1/2 tsp, dried
Paprika : 1/4 tsp
Water : 1/4 cup + 3/4 cups
Salt and black pepper to taste
Bread crumbs : 3 tbsp
Parmesan or Romano cheese : 3 tbsp
Gouda or any soft melting cheese : 3 tbsp
Method :
Heat butter in the pan. Add minced garlic or garlic powder to it and sauté for few seconds till you can smell the aroma.

Add chopped mushrooms and spinach to it. Sauté for a minute. Cover with a lid and cook for 2 to 3 minutes on simmer, till spinach is wilted and mushrooms are softer.

Dissolve milk powder, whole wheat flour in 1/4 cup of water. Stir well with no lumps. Add this to the pan. Stir and add more water. Add other dried herbs to it.

Cover and cook on lower flame till it thickens.

Now add boiled pasta and toss well.

Preheat the oven at 375*F. Pour the pasta in the baking dish. Sprinkle bread crumbs and both the cheeses on top. Bake for 30 minutes.
Notes :
You may use pasta water instead of plain water.

The thickened mushroom and spinach base is good to be used on crostinis and baked with little cheese on top.