Baked Potato Wedges with Italian seasonings
As an Amazon Associate and member of other affiliate programs, I earn from qualifying purchases.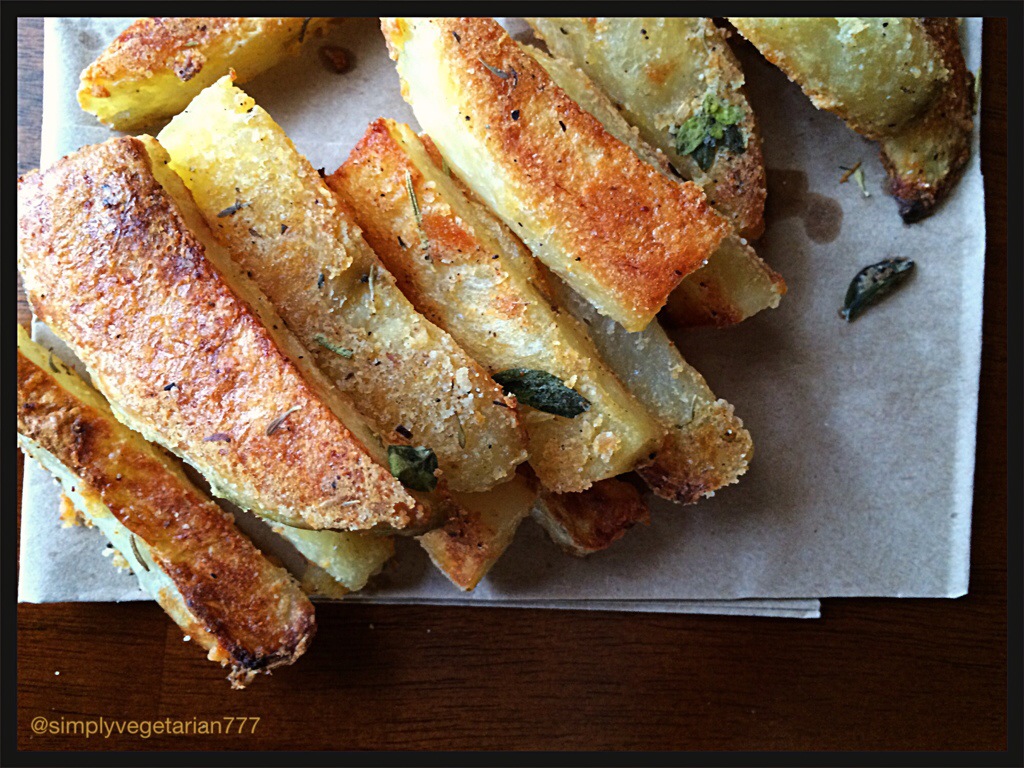 Recently, I came across too many potato wedges posts, on Facebook and magazines and practically everywhere :). Some were frying these , some were grilling them and some were baking them! I think it is a perfect party food to take to Fiesta Friday, co-hosted by 2 of my favorite blogger buddies, Burgerbird, Sue and BBB, Prudy. Hope you girls like it and get a nice crunch out of these.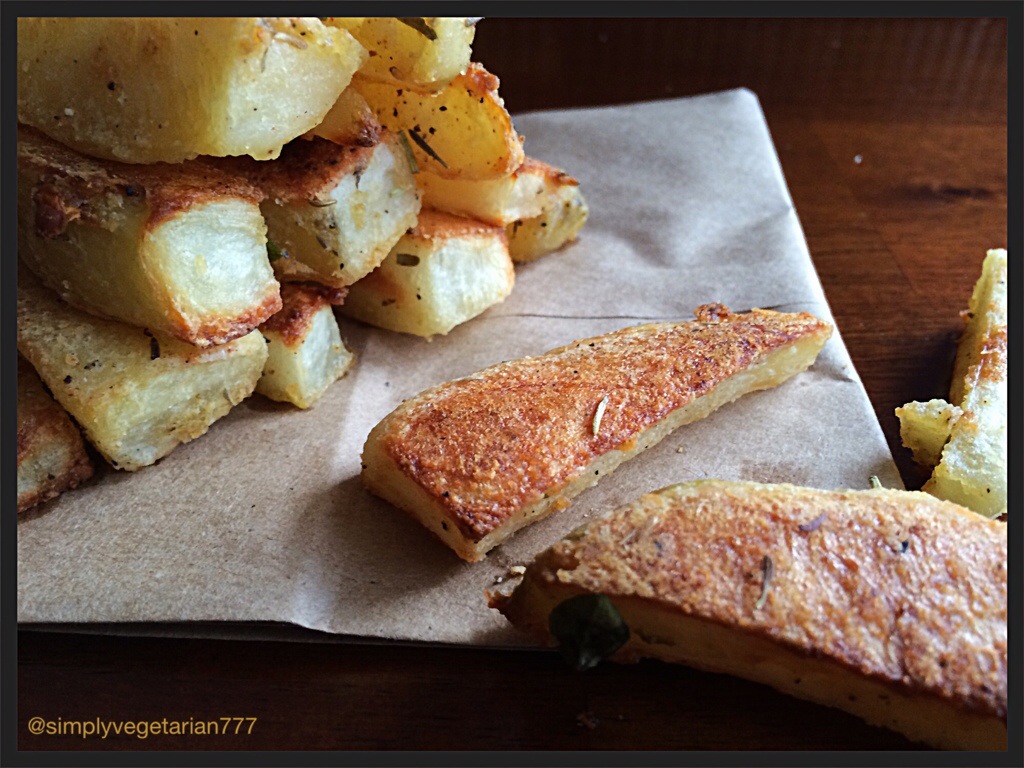 My kids love grilled potato salad. My oldest loves oven grilled red potato salad with Italian seasonings. I have adapted my recipe from Salma's post. She is a dear blogger friend who blogs from blogspot. She is an excellent blogger and a fantastic photographer. I am a big fan of her. She doesn't even know that I am shouting out for her :).
Kitchen Equipments Required : oven, pressure cooker or big pan, foil, baking tray, chopping board, knife, bowl.
Ingredients :
Russet Potatoes : 2 large or 4 small. Any other kind is okay too.
Oil : 3-4 tbsp
Cornflour : 1 tbsp
Rosemary : 1/2 tsp
Thyme : 1/2 tsp
Black pepper powder : 1/4 tsp
Fancy paprika or degi mirch : 1/4 tsp
Garlic powder : 1/2 tsp, optional
Salt : to taste
Method :
Parboil the potatoes. Don't make them mushy. If you are pressure cooking, then 1 whistle is enough. Take them out and cool them.

Preheat the oven at 425*F. Line the baking tray with foil.

Take a bowl. Add all the ingredients in the bowl, besides the par boiled potatoes. Mix all the ingredients well. Set aside.

Peel the potatoes. Chop them in thick wedges, not more than 1/2 an inch in thickness.

Toss the chopped potato wedges in the bowl with mixed spices.

Spread the wedges on the baking sheet in single layer. Bake for 25-30 minutes till the wedges are crisp and golden. Flip them in between at about 12-15 minutes. Rotate the tray for even baking.

Enjoy them warm!
Click on the button below to start linking your entries for 'Soups with SS'!!!