Bruschetta Crostinis
As an Amazon Associate and member of other affiliate programs, I earn from qualifying purchases.
Sometimes easiest recipes are what we need for weekends, either entertaining or not!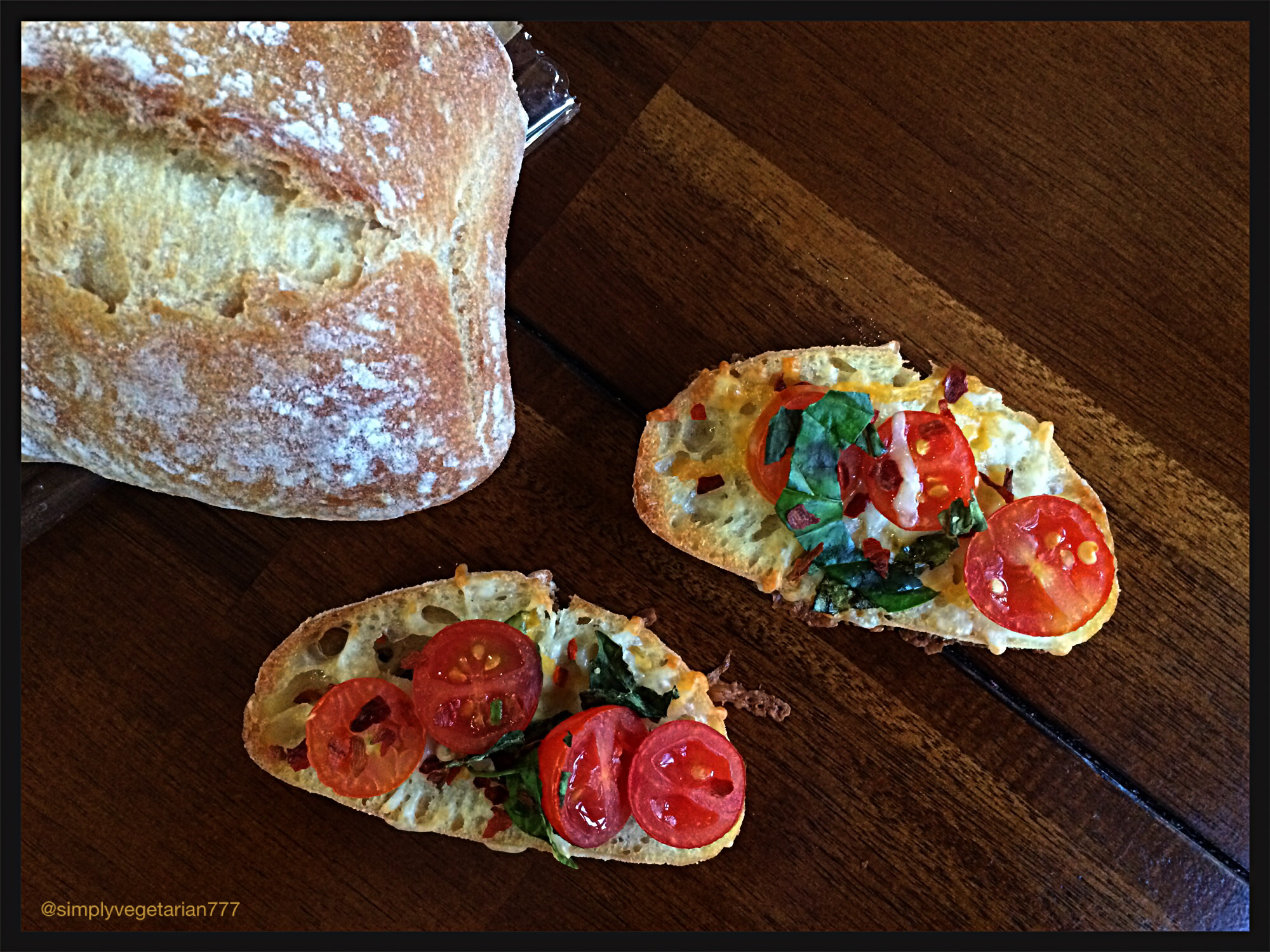 Bruschetta and Crostinis are quite similar and very different at the same time. I have no Italian blood and I might be wrong. My experiments are through my experiences and observations. So pardon me if I sound contradicting.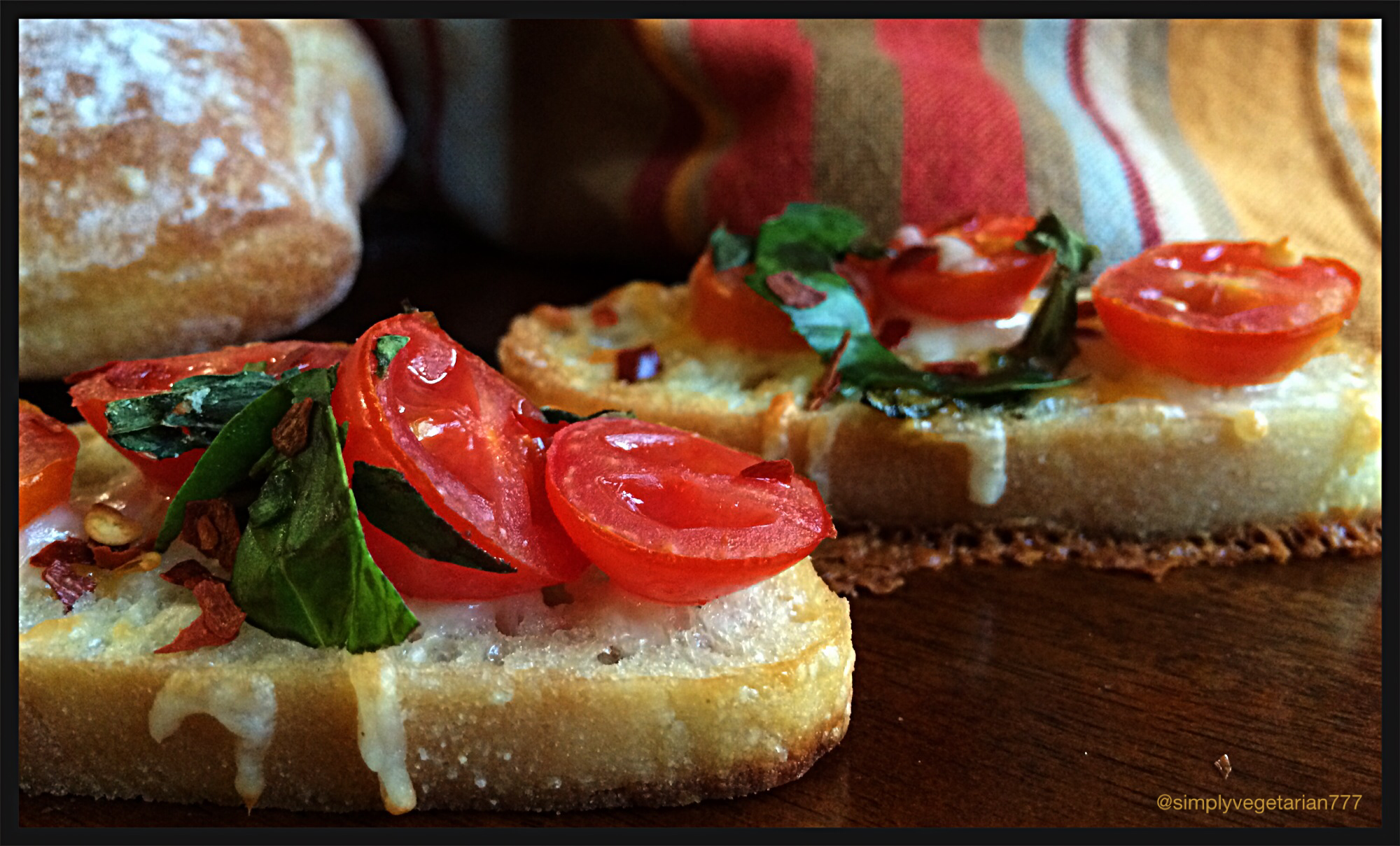 Crostinis are normally made with ciabatta bread and are thin and small toasts, which often are used as croutons too. Where as Bruschetta is made with rustic Italian or sourdough type of bread. The toppings for both are very similar. Crostini is grilled and Bruschetta literally means "to roast over coal". It is then rubbed with garlic and drizzled with olive oil. These are bigger slices of the bread.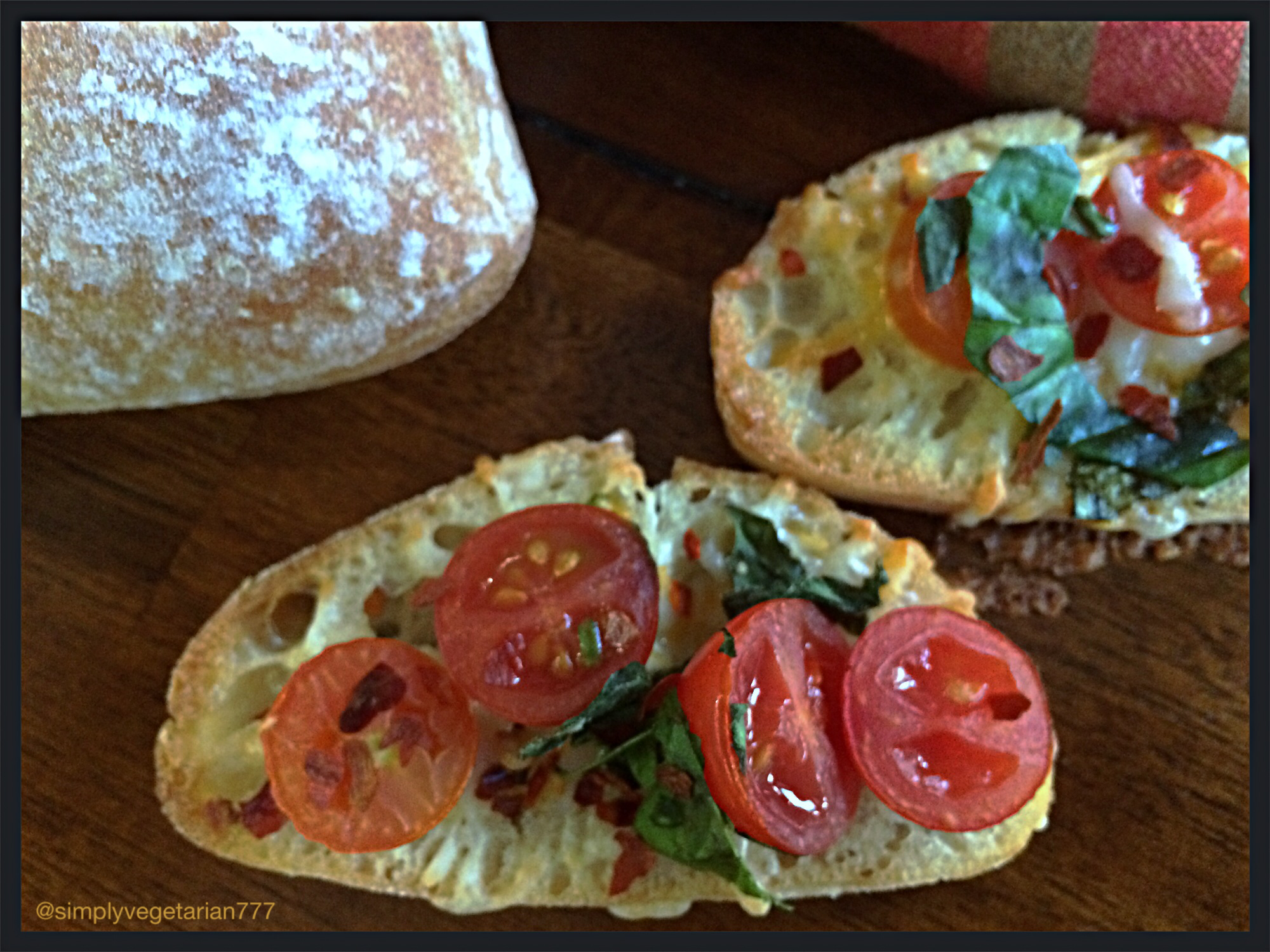 To me as a layman (woman), they both sound same to same ;). Yes the great popular Italian chefs would debar me from my own kitchen if I would say that in front of them. Haha! And in my whole utter confusion and preconception, I call these Bruschetta Crostinis since I grill them with the toppings and the most commonly used toppings for Bruschetta….the tomatoes basil and cheese! May I call it a hybrid then?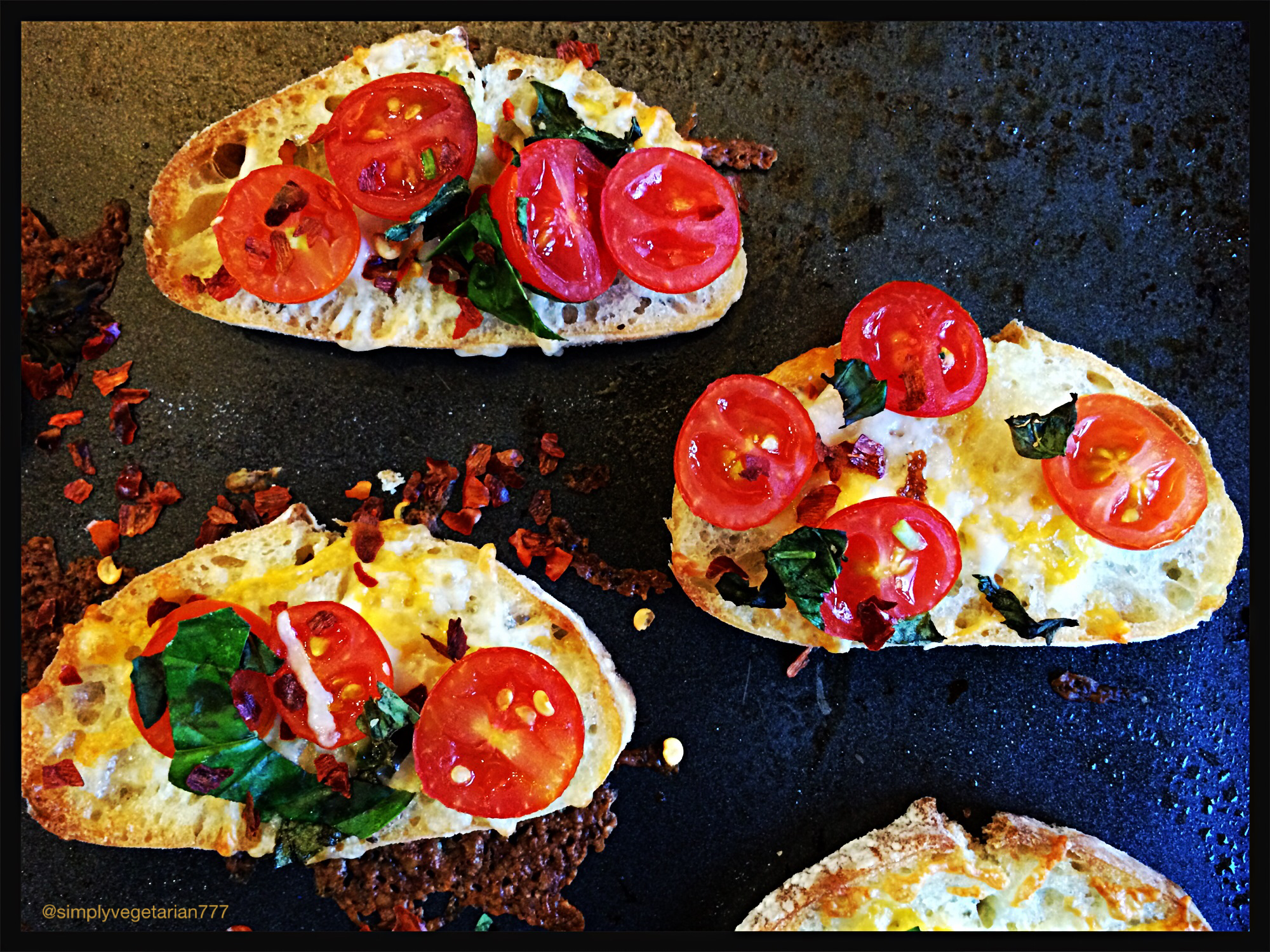 Now on to the recipe, which is not the typical measured kind of recipe. I will just mention what I have used and you may plus minus the quantities yourself. Fair enough?
Kitchen Equipments Required : Oven, baking tray, chopping board and knife.
Ingredients :
Bread : Any Rustic Italian loaf or Ciabatta or Sourdough.
Olive oil
Cherry Tomatoes : halved or big tomatoes chopped in 1 inch cubes
Basil : fresh leaves chopped fine or dried to sprinkle
Italian cheese mix (shredded) like mozarella, Parmesan etc.
Garlic : either powder or fresh that is finely chopped.
Salt and pepper
Method :
Preheat the oven at 475*F. Adjust the top baking rack of the oven on the second slot.

Slice the bread thin. Arrange the slices.

Spray them lightly with olive oil and dust with garlic powder.

Now sprinkle them light or heavy with shredded cheese.

Arrange the cherry tomatoes on top of each slice. Sprinkle the top with chopped basil and salt plus pepper. I used some chili flakes on mine. I like hot, you know that!

Bake them in the oven when preheated for 6-8 minutes or until cheese melts down and tomatoes are still firm.

Take them out and serve warm.
I served these on the side of ravioli. My kids and husband loved it. These are regular in my house since so easy to make and so yumm to feed the soul.
Note : In the absence of the above mentioned breads, I have used the multigrain breads or any other available bread.
Have fun!