Caramelized Mushrooms Spicy Flatbread
As an Amazon Associate and member of other affiliate programs, I earn from qualifying purchases.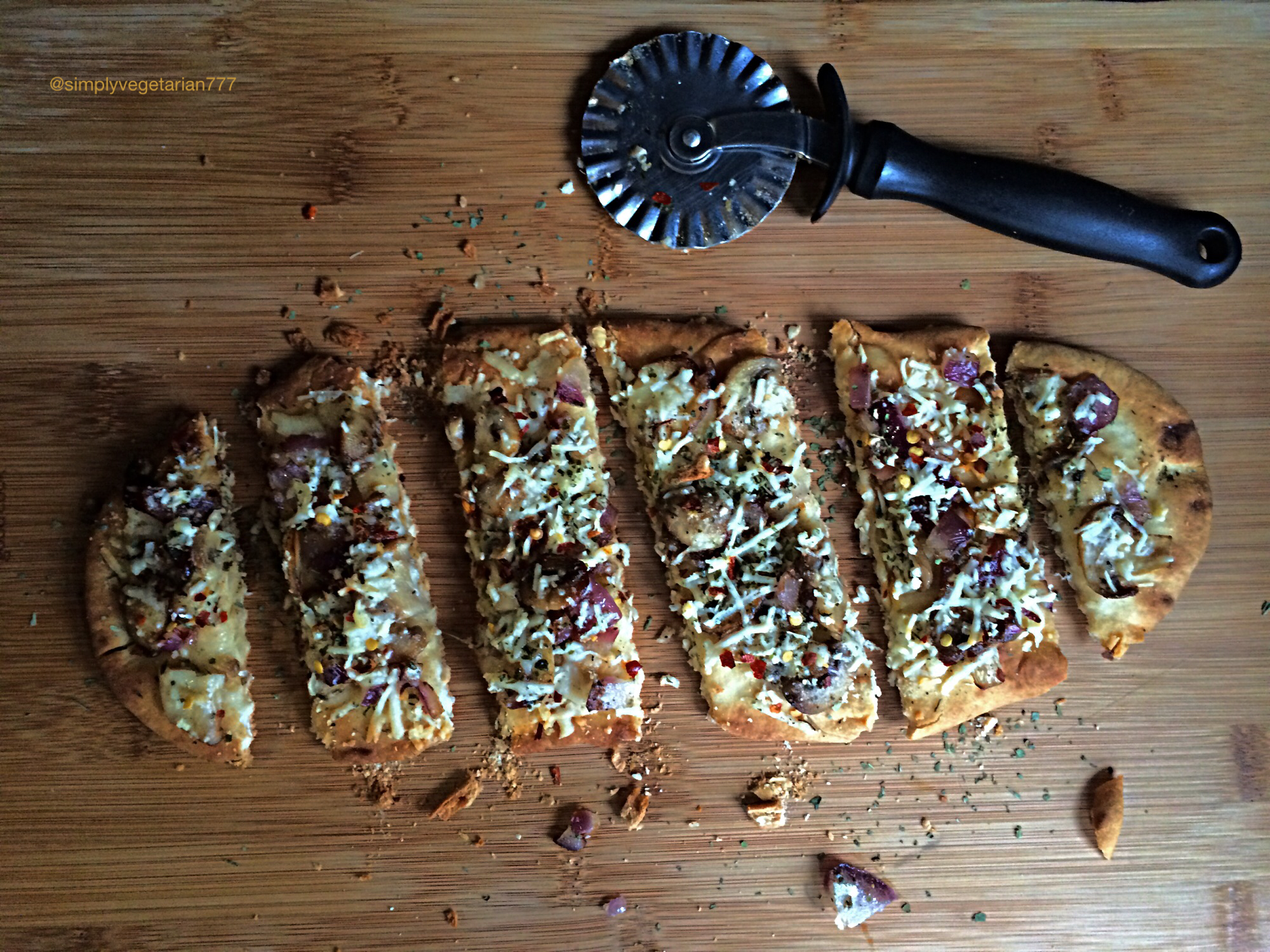 Mushrooms? Again? What can I do? I love my mushrooms so much. I probably have said this earlier but will repeat, Not only they are full of nutrition, they are super versatile too. A vegetarian's meat! Marinade them! Grill them! Fry them! Bake them! Toss them! Eat them Raw! Endless possibilities.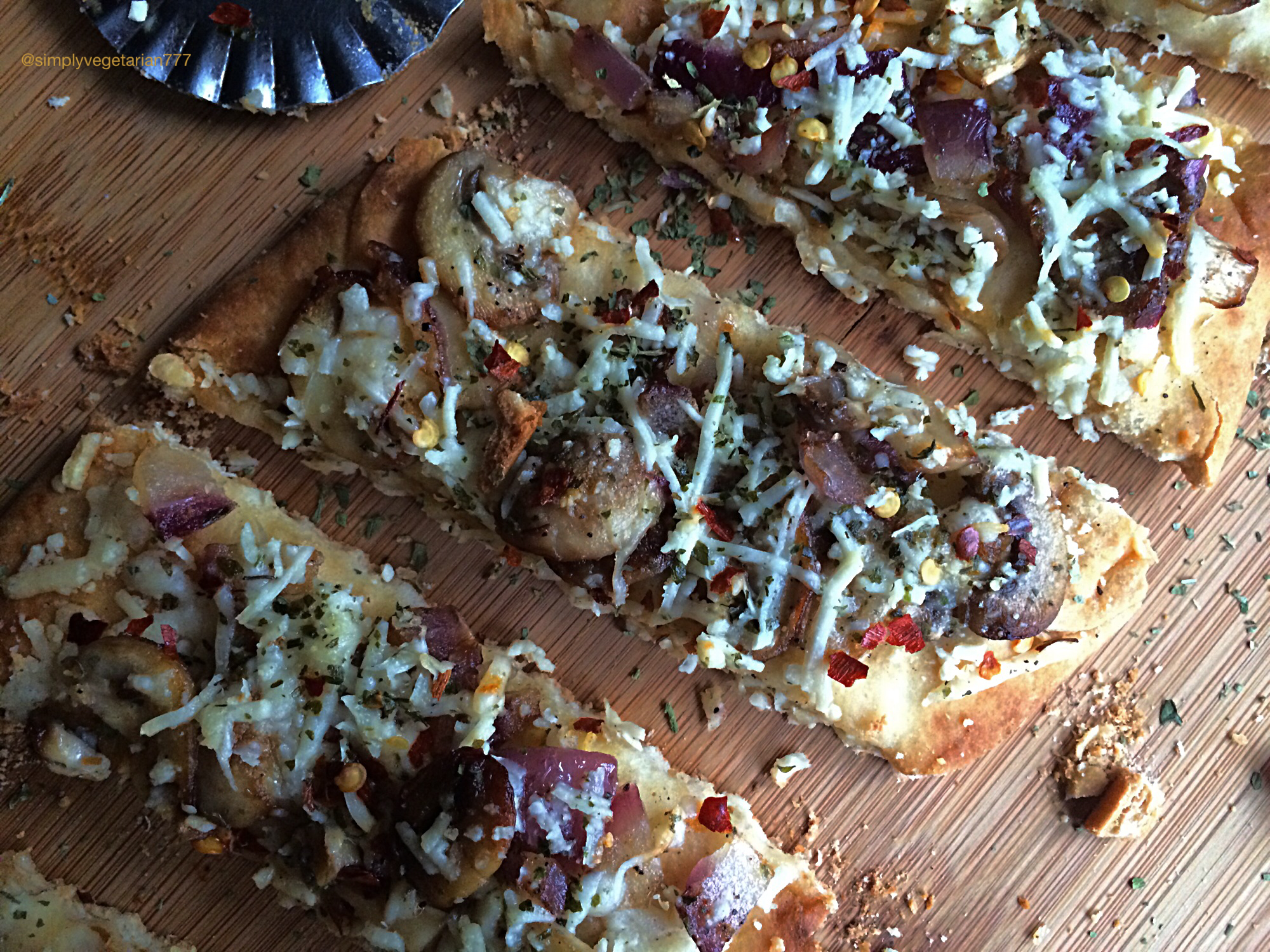 I had bought a packet of some store made oblong naans the other day to whip up pizza at the last minute demand of the kids. I probably am going to use Naan as a base from now onwards. Flat bread, thin crust and crispy! Just wonderful. It was so easy to toss some mushrooms in butter, spread them over naan with cheese and a good few dashes of red chili; bake them till golden and gobble them up in no time. Mouthful! Biteful! Just amazing!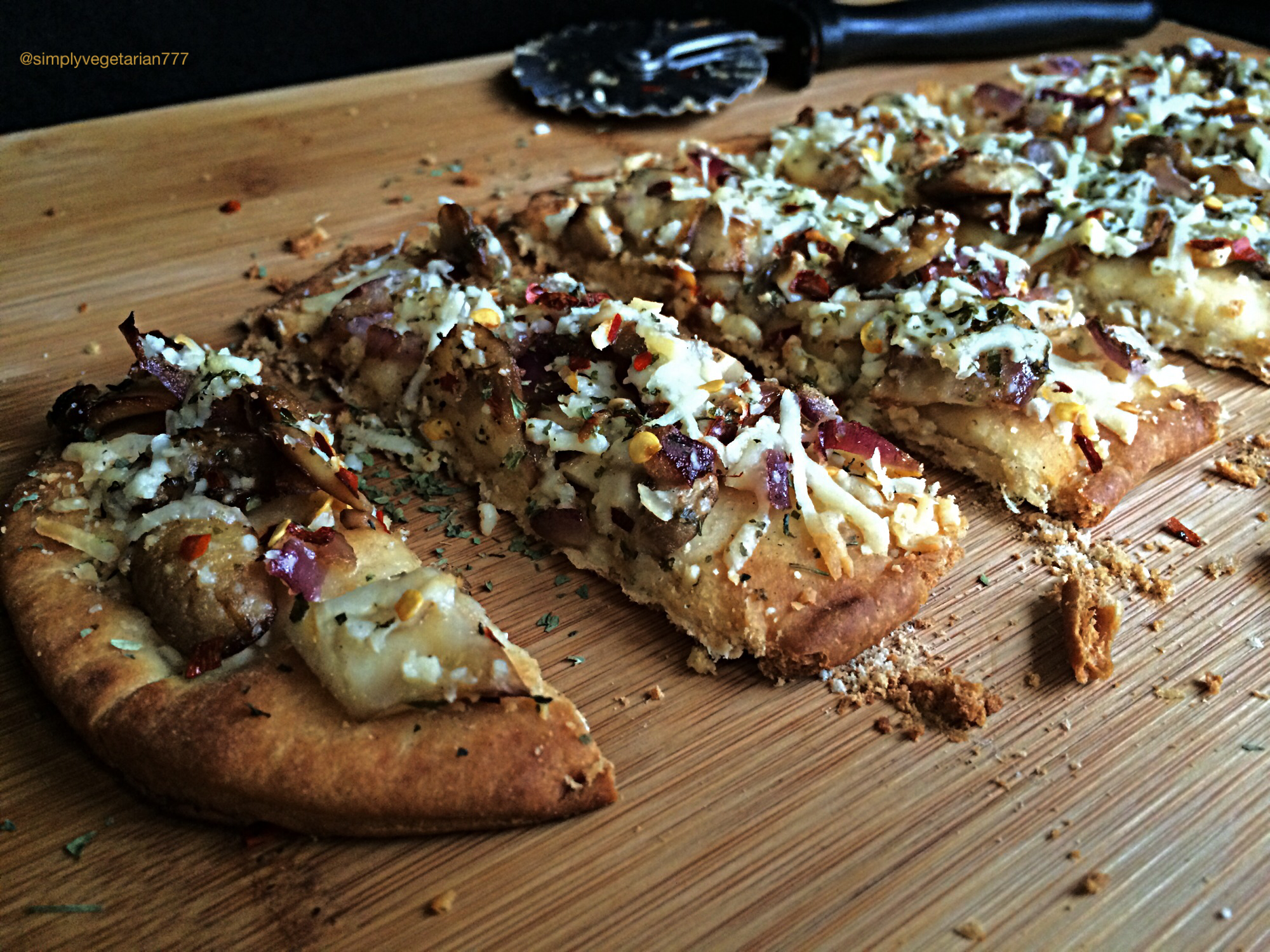 Here is how to make this delicious flatbread!
Serves : 2
Kitchen Equipments Required : Baking Tray, oven, Chopping board, knife, cooking pan, stirring spoon.
Ingredients :
Note : If you plan to serve it as a main course, double the quantity.
Naan Bread : 1. Oblong shape preferred.
Butter : 1 tsp
Button mushrooms : 50 gms or 1/2 cup, sliced thin.
Onions : 1 tbsp
Parmesan shredded : 1 tbsp
Mozarella or Romano shredded : 1 tbsp
Red chili flakes : 1/2 tsp
Salt and Black pepper to taste
Parsley : a pinch
Method :
Preheat the oven to 220C / 425F.

Heat butter in pan. Toss onions and sliced mushrooms in the butter and sauté till mushrooms are slightly golden on the edges. Add salt and black pepper to taste and toss well.

Put the Naan bread on the baking tray. Spread the caramelized mushrooms and onion mixture on the naan bread evenly.

Sprinkle Parmesan and Mozarella or Romano cheese evenly. Top with red chili flakes.

Bake in the oven for 10-12 minutes till it is crispy and golden at the edges.

Take it out. Slice and serve hot!
Enjoy with your family and friends !
Sonal