Chocolate Cheesecake
As an Amazon Associate and member of other affiliate programs, I earn from qualifying purchases.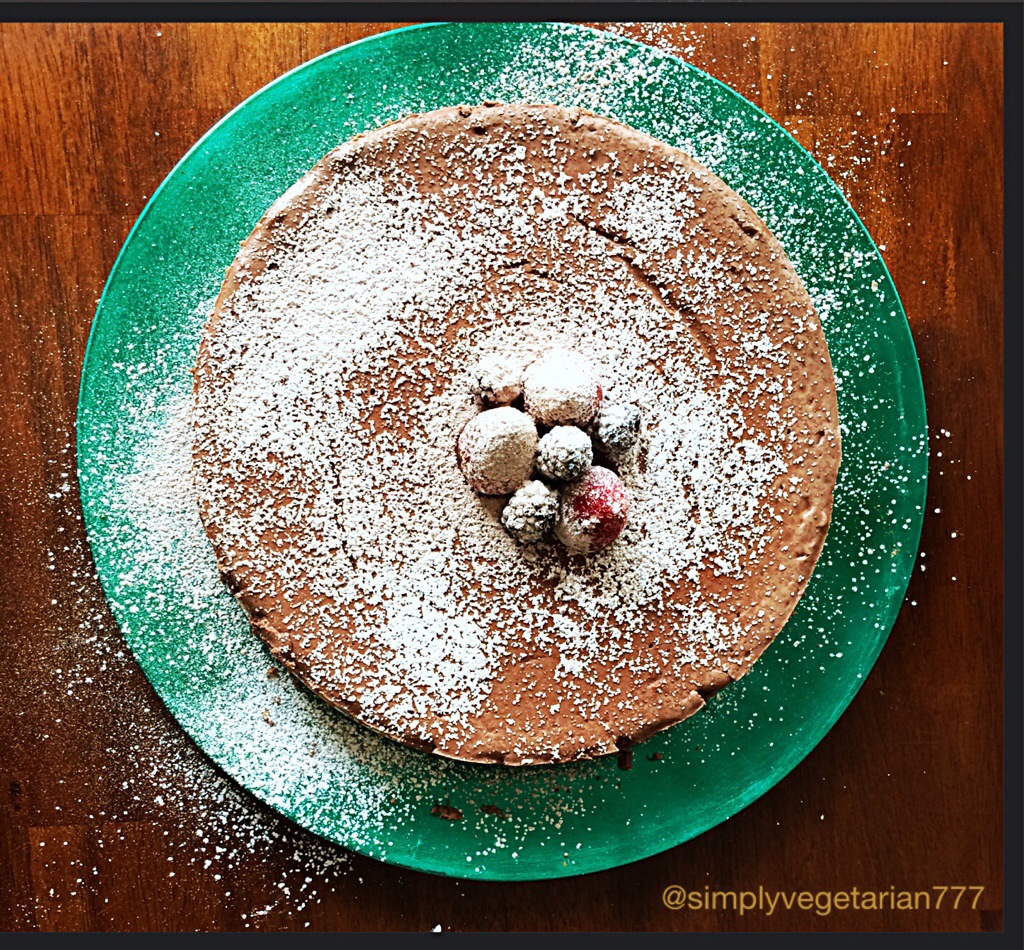 Josette of The Brook Cook, had shared the mini cheesecakes, recently. I adored those mini cheesecakes so much that I immediately made mine and then went bold in making a bigger cheesecake. Here, sharing some pictures of my mini cheesecakes which I made the chocolate ones, following Josette's recipe to the end and added coco powder to the whole thing. For recipe for the original, click on the link above which says, Josette.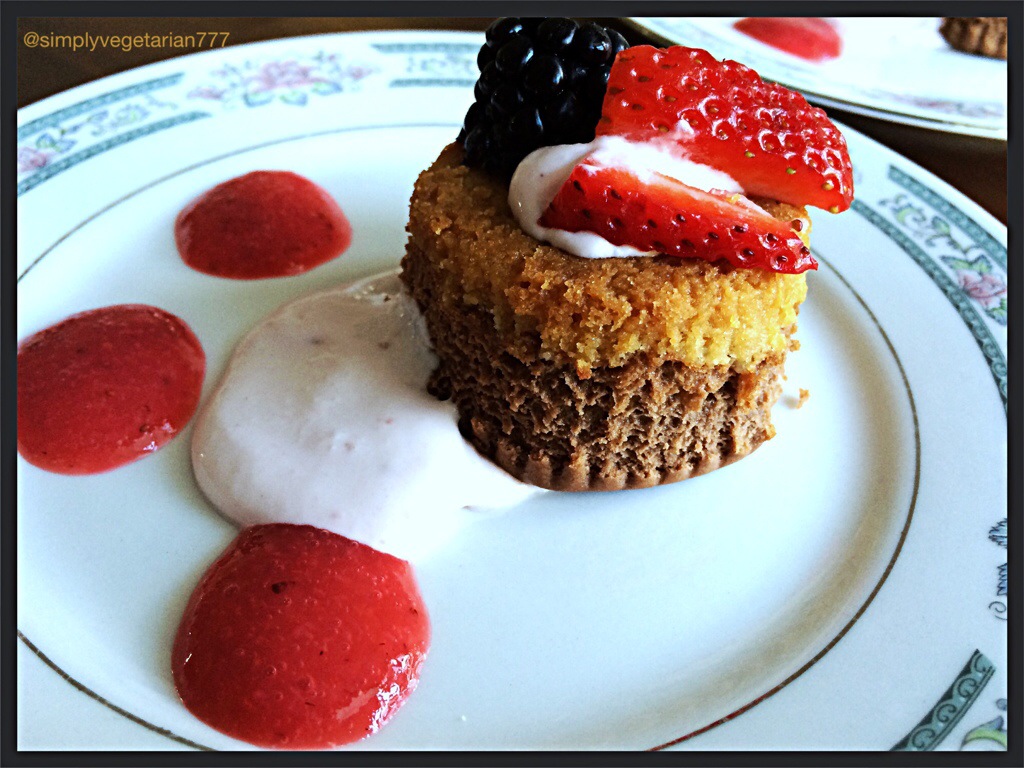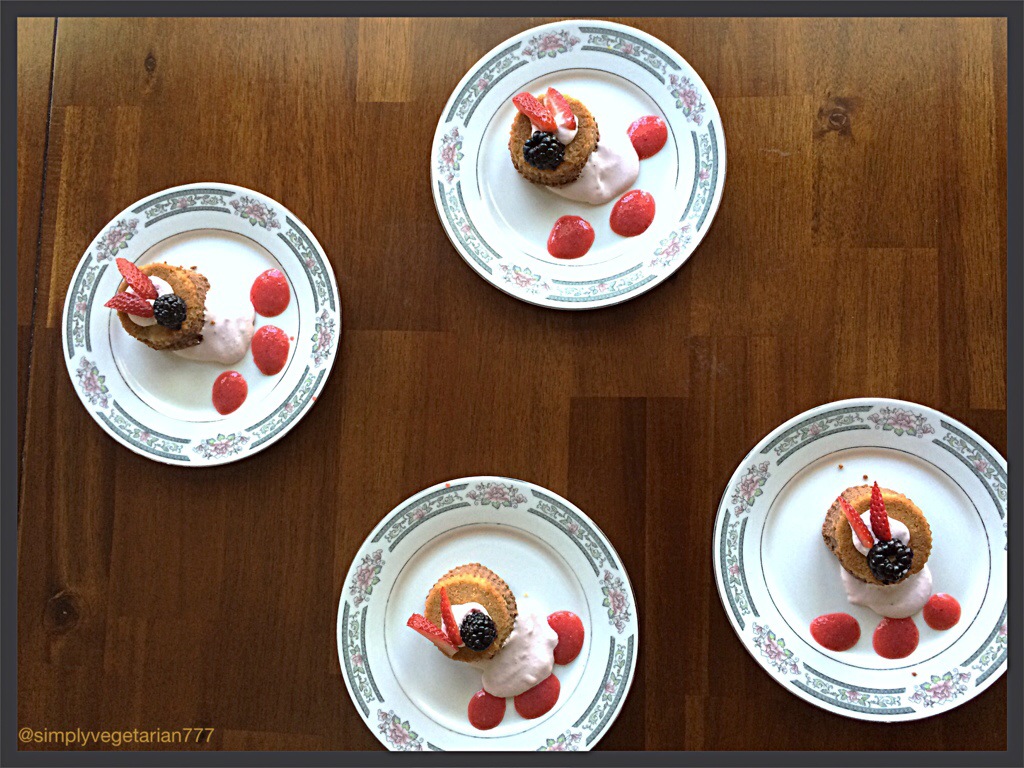 The recipe and result both have been successful everytime, I have used it. So this recipe is for keeps for sure :). The cheesecake was soft and delicious and not overly sweet and just beautiful texture. I would definitely suggest to go with the mini cheesecakes first if you are new to baking the cheesecakes. And then build your skill on it. You won't regret the procedure.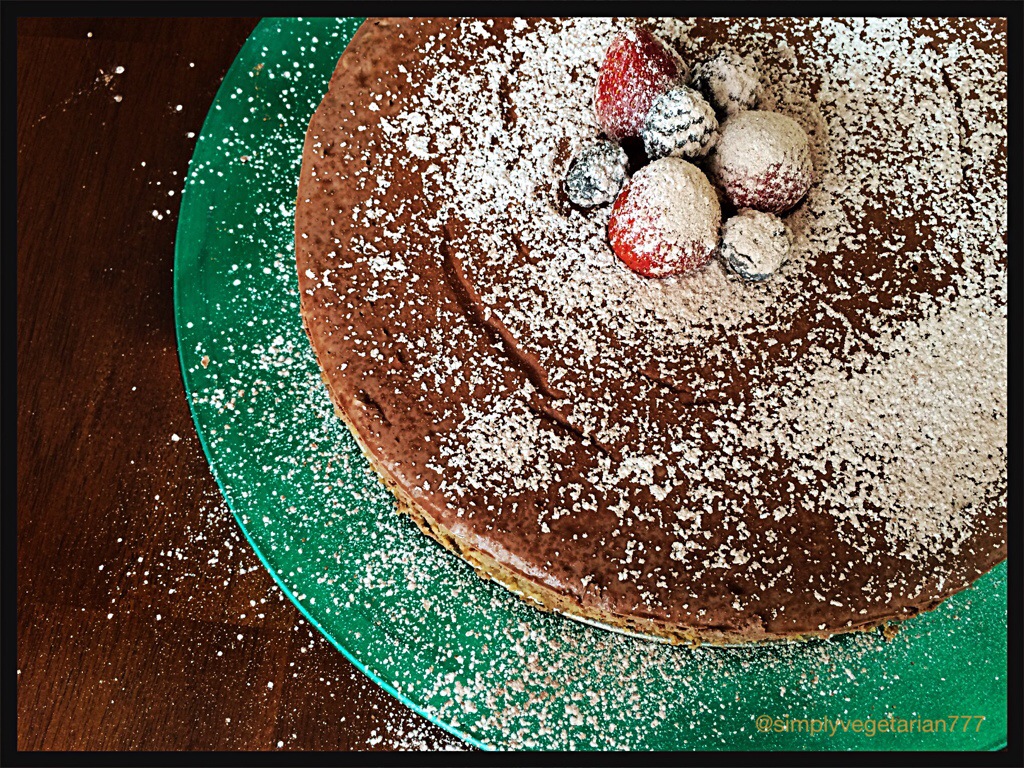 Now let's roll to our baking session by not so perfect baker :). You know what that sounds like a nice blog name if I ever start blogging about baked cakes and desserts :). Aha! There is more to your delight in the cheesecake section tomorrow, since I will be sharing a no egg cheesecake recipe by my very talented blogger friend Chintal. Cheesecake and more cheesecake :). Are you in cheesecake heaven yet?
Yields : 1 round cake of 9″ or 12-15 mini cheesecakes
Kitchen Equipments Required : oven, bowl, spatula, whisk or electric egg beater, an oven safe ceramic bowl for oven water bath, 9″ springform pan OR muffin tray with liners, aluminum foil if using cake springform pan.
Ingredients :
Graham crackers : 2 cups, crushed fine in food processor or put then in a bag and press them hard with rolling pin. You may use any cookie which is crumbly in texture and not too dense.
Butter : 8 tbsp or 1 stick, melted not hot.
Cream cheese : 16 ounces / 2 packs / 453gms / approximately 2 cups
Sugar : 3/4 cup
Milk : 5 tbsp
Eggs : 2
Sour cream : 1/2 cup
Vanilla extract : 1 tbsp
Corn starch : 1 tbsp or 2tbsp all purpose flour
Salt : 1/4 tsp
Coco powder : 3 tbsp
Chocolate dip : 3 tbsp or use chocolate sauce. For quick chocolate ganache recipe, click here
Method :
Preheat the oven to 350F or 175C.

Crush the graham crackers in the food processor to very fine consistency. Add melted butter and pulse until the butter is evenly distributed.

Prepare the *springform cake tin by greasing lightly on the sides. Use the aluminum foil and wrap it around the base of the cake tin, covering the sides so that the batter doesn't leak. This is outside the tin :). If using the muffin pan, line them with paper liners.

Now press the graham cracker mixture into the bottom of the lightly greased pan. Use the bottom of a glass, compact the crumbs to form a crust. (Thanks to Josette for this tip). If using muffin pan, pour 1&1/2 tbsp of cookie mixture and press similarly.

In a large bowl, mix cream cheese
with sugar until smooth. Blend in milk, coco powder and chocolate sauce/dip and then mix in the egg, mixing just enough to incorporate. Don't over mix. Mix in sour cream, vanilla and flour until smooth. If using electric blender, use a lower speed.

Pour the filling on top of the crust. Place the *water-bath on the lower shelf of the oven so that it remains soft and cracks less.

If baking a 9″ pie then bakefor 50 minutes. If baking mini cheesecakes, then bake for 35 minutes. The centre will still be slightly jiggly and soft. That's normal. Remember this is a cheesecake and not a flour cake so it will set differently. There is no toothpick test to it.

Cool to room temperature. When using springform, take a sharp knife and go around the edges of the cake to loosen it. When you will refrigerate it, it will contract a bit and these beforehand loosening from the edges will keep the cake intact without breaking in the center and with lesser cracks.

Chill in the refrigerator for 6 hrs atleast. When time to serve, run that knife once more adjoin the edges. Then unlock the springform from the side and remove. The cake is sitting pretty on its base.
Important Notes :
1. This is how springform cake tin looks like.

2. Few cracks on the top of the home made cheesecake are okay and normal. To minimize that, we use water bath to keep the surface moist. Of you are serving in front of guests, then simply use different sauces or dressings to cover up :).