Chocolate chip cookies that your kid can bake!
As an Amazon Associate and member of other affiliate programs, I earn from qualifying purchases.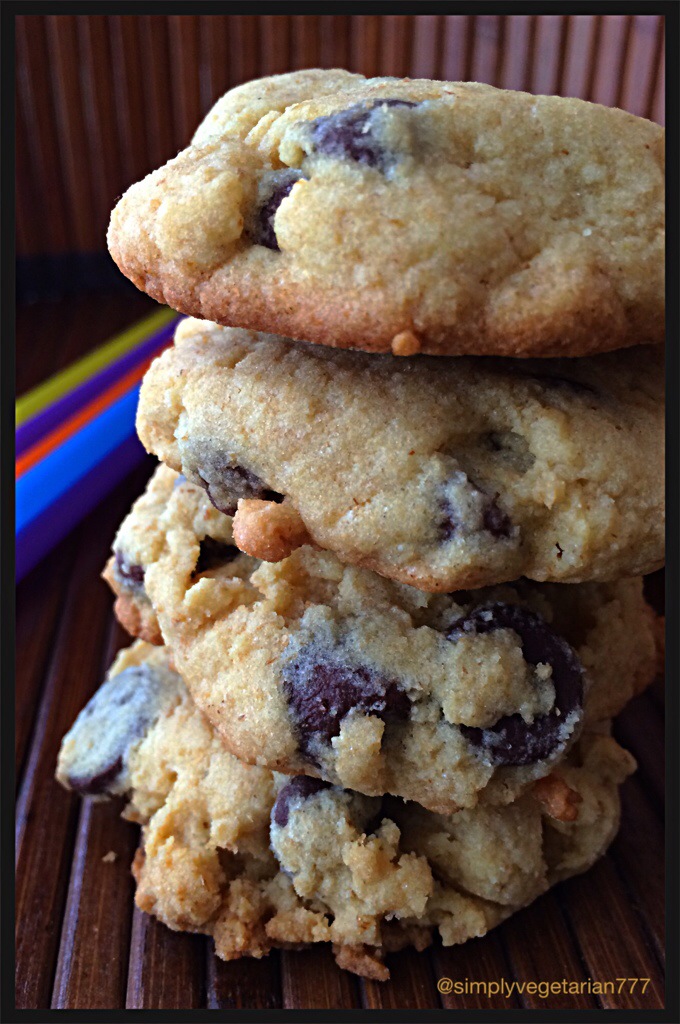 My 10 year old baked these on her own. I didn't even touch it. What was my role? I provided her with the recipe and instructions on how to start planning on using a recipe. Rest she did it. I then put them in for the baking in the oven. This was our exercise to sharpen some cognitive skills.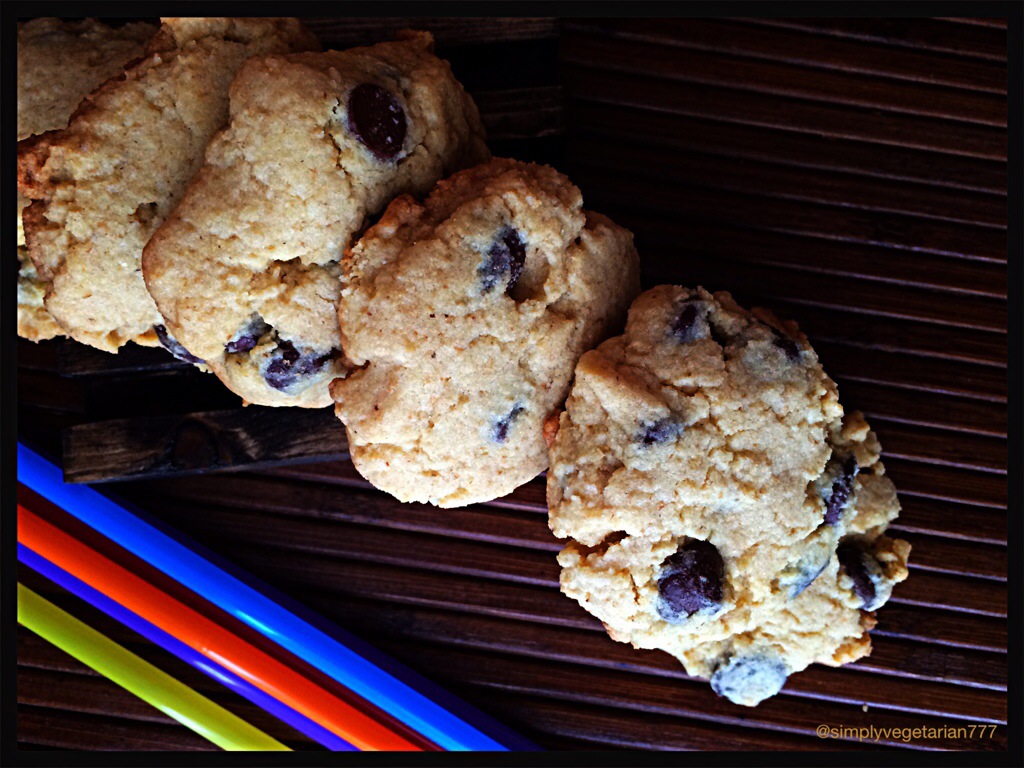 Kids these days are super super smart, be it academics, sports and performance in a staged challenge. But comes a general task of real life, they are lacking the street smartness or the ability to think and plan. So after reading a bit and few discussions with friends and our pediatrician on how to increase the "cognitive skills" of a child, this was the suggestion, to give them the tasks where planning and implementation is required. She loves cooking and baking with me. So I thought that it was a good way to make her feel more in charge and independent in real life.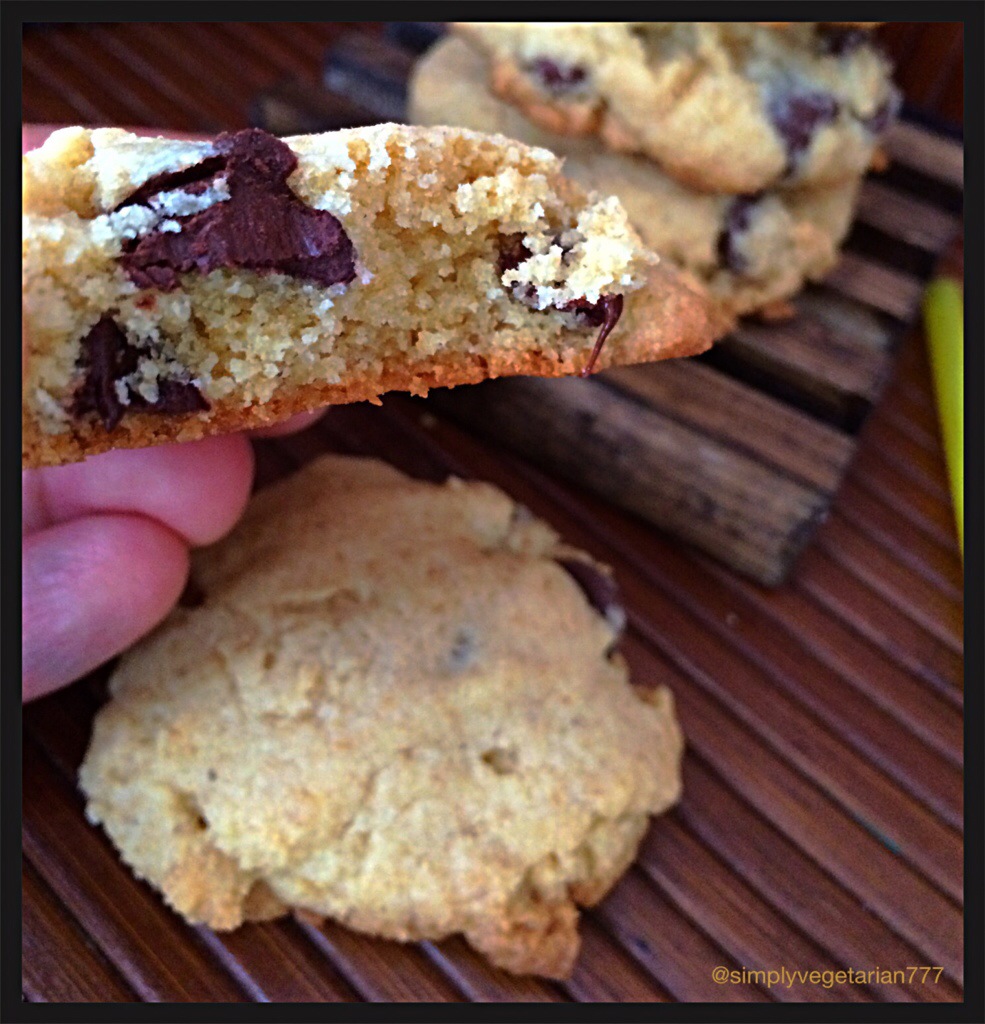 We picked the recipe from Children's Cook Book, Quick and Tasty Recipes for young chefs , a book that I recommend for all the kids at the beginners level. Believe in you child and you will be surprised like I was :). A child of 8 years of age and above can easily follow this recipe. Posting the recipe with actual recipe and the moderations we did, mainly to make them not too sweet.
Yields : 20-22 cookies
Kitchen Equipments Required : bowls, electric egg beater or a whisk, spatula, spoons, baking tray, oven, butter/parchment paper.
Ingredients :
Flour, refined : 1&2/3 cups. We used whole wheat flour. You may use 50/50. Wheat does give a stronger taste to the cookies.
Butter, unsalted and softened : 1/2 cup. You may use salted butter but then increase the sugar and omit the salt in the recipe.
Salt : a pinch.
Sugar : 3/4 cup. We used 1/2 cup.
Brown sugar, light : 1/2 cup. We used 1/3 cup.
Egg : 1. You may use flax egg in ace of egg, which is 1 egg = 1 tbsp flax meal dissolved in 3 tbsp warm water for 5 minutes and mixed well.
Baking powder : 1/2 tsp
Semi sweet chocolate chips : 1 cup
Vanilla extract : 1/4 tsp
Method :
Preheat the oven to 350*F. Line a baking tray with a parchment/butter paper or grease it lightly if using an aluminum tray.

Cream the butter and sugar and brown sugar together in a large bowl with the egg beater, until the mixture turns pale and creamy.

Beat the eggs and vanilla extract into the creamed butter and sugar mixture, until fluffy mixed in.

Soft the flour, baking powder and salt into a bowl. Use a wooden spoon to mix the mixture through the butter sugar and egg mix. Stir in the chocolate chips. Bring the batter dough together gently with hands. It would be a dough.

Place a 1 to 2 tbsp of cookie mixture on the baking tray. Press it down lightly with hands. The cookies should be places at least 1-2 inches apart.

Bake for 15-18 minutes. The base will turn golden. That is the indication that the cookies are done.
Note : For thinner cookies, press them
down more with a spoon lightly and bake for 12-14 minutes.
Enjoy baking with your kids or let the kid do the baking (under supervision) and feel accomplished. That big smile is worth. Don't forget to make them clean afterwards. I always tell my daughters, a good cook is the one who cleans the mess later.
Sonal