Classic Coffee Layered Bundt Cake
As an Amazon Associate and member of other affiliate programs, I earn from qualifying purchases.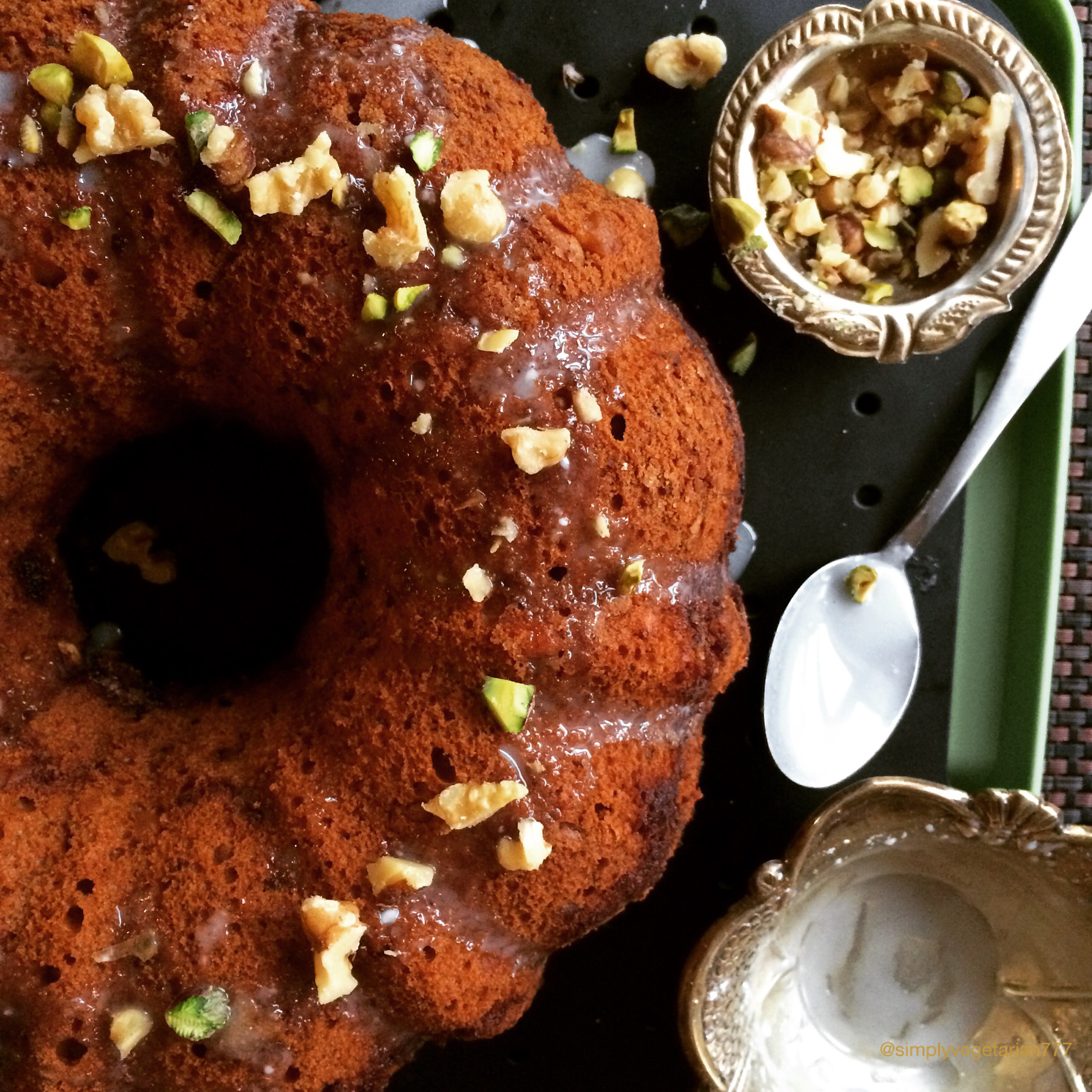 It was one of those days when I was so tired that baking was the last thing on my mind. I could have skipped it completely but I had to bake! Has this ever happened with you?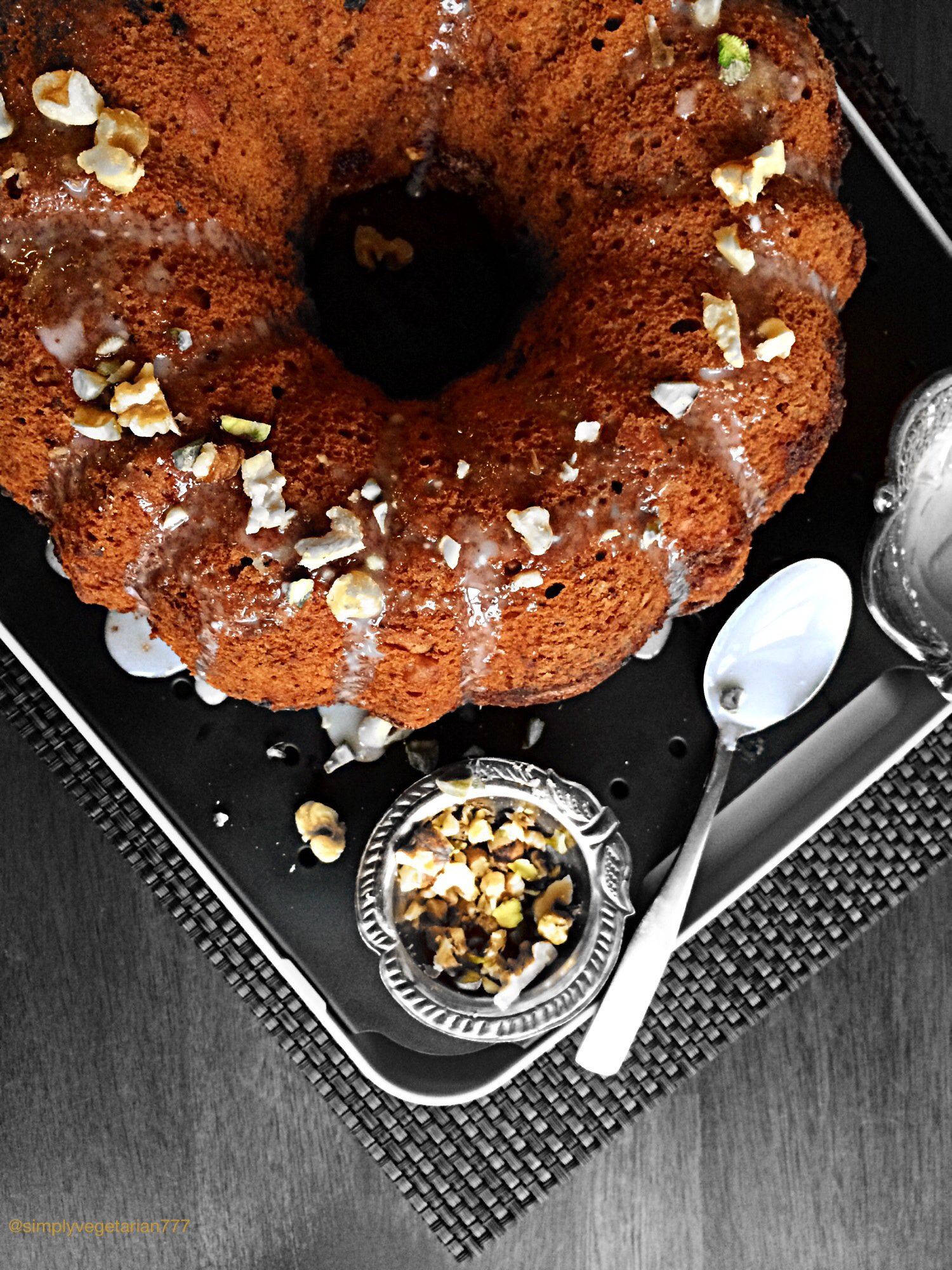 Had kept the eggs and butter out in the morning to bring them at the room temperature so that I could use them to bake cookies for the holidays. The whole day went by in a blink and it was already 8:00 pm and those 4 eggs still sat there on the counter looking at me, waiting for their fate.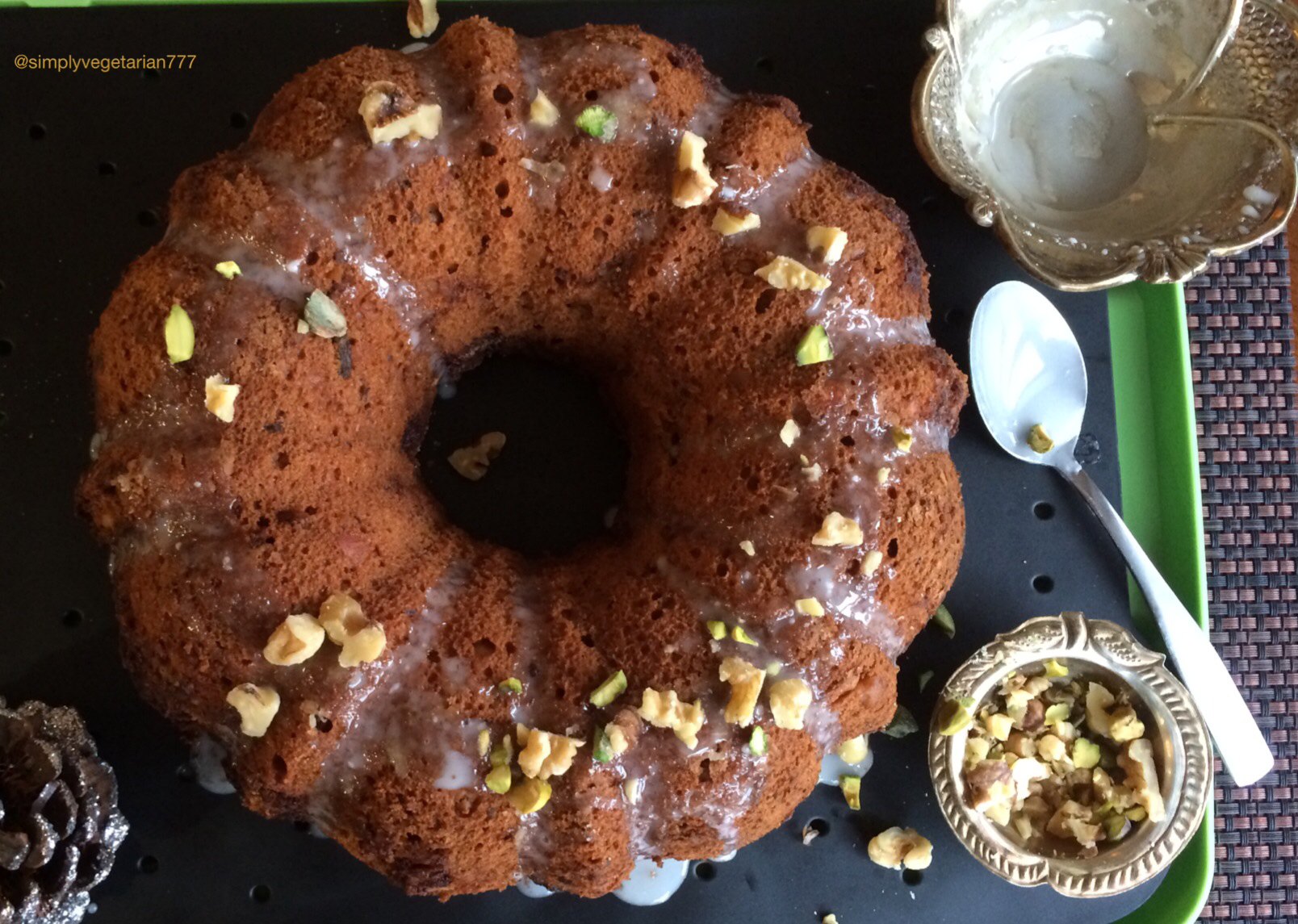 I didn't have the heart to throw them in the trash and I wasn't sure if putting them back in the fridge after their outing for the whole day, would be fine (any ideas?)…so started looking for the newer recipes to bake cookies. I made a batch of Suzanne's Thumbprint Chocolate Cookies. They came out super awesome. Thanks Suzanne for such a good and rich recipe.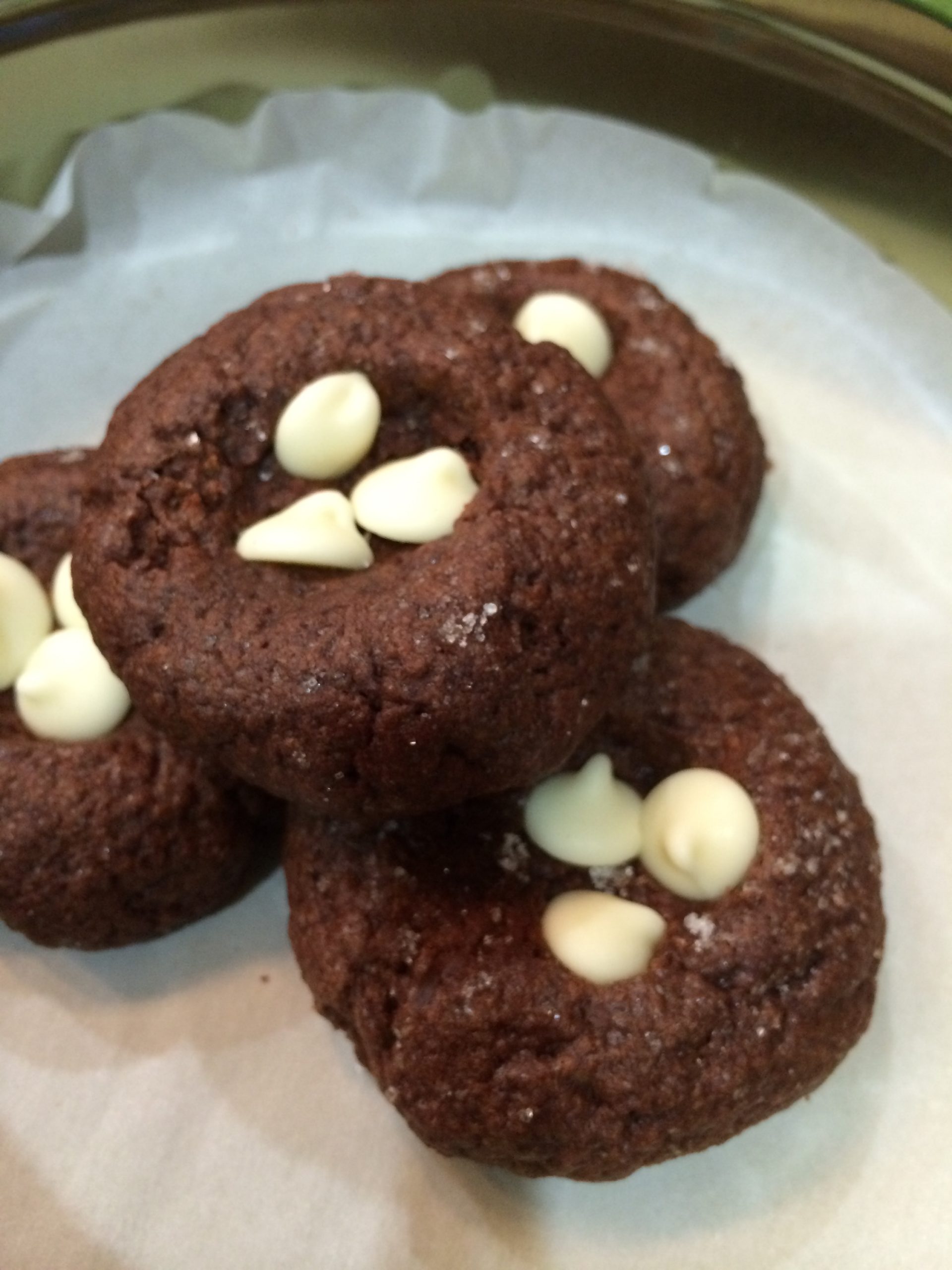 But baking cookies is more time consuming for me than the cake so looked for a coffee cake recipe and found a really good one at Martha's. Such a rich coffee cake and layering takes it to another level. Rich! Decadent! Nutty! Soft! Crumbly! Flavorful! Aromatic! Bursting with Holidays!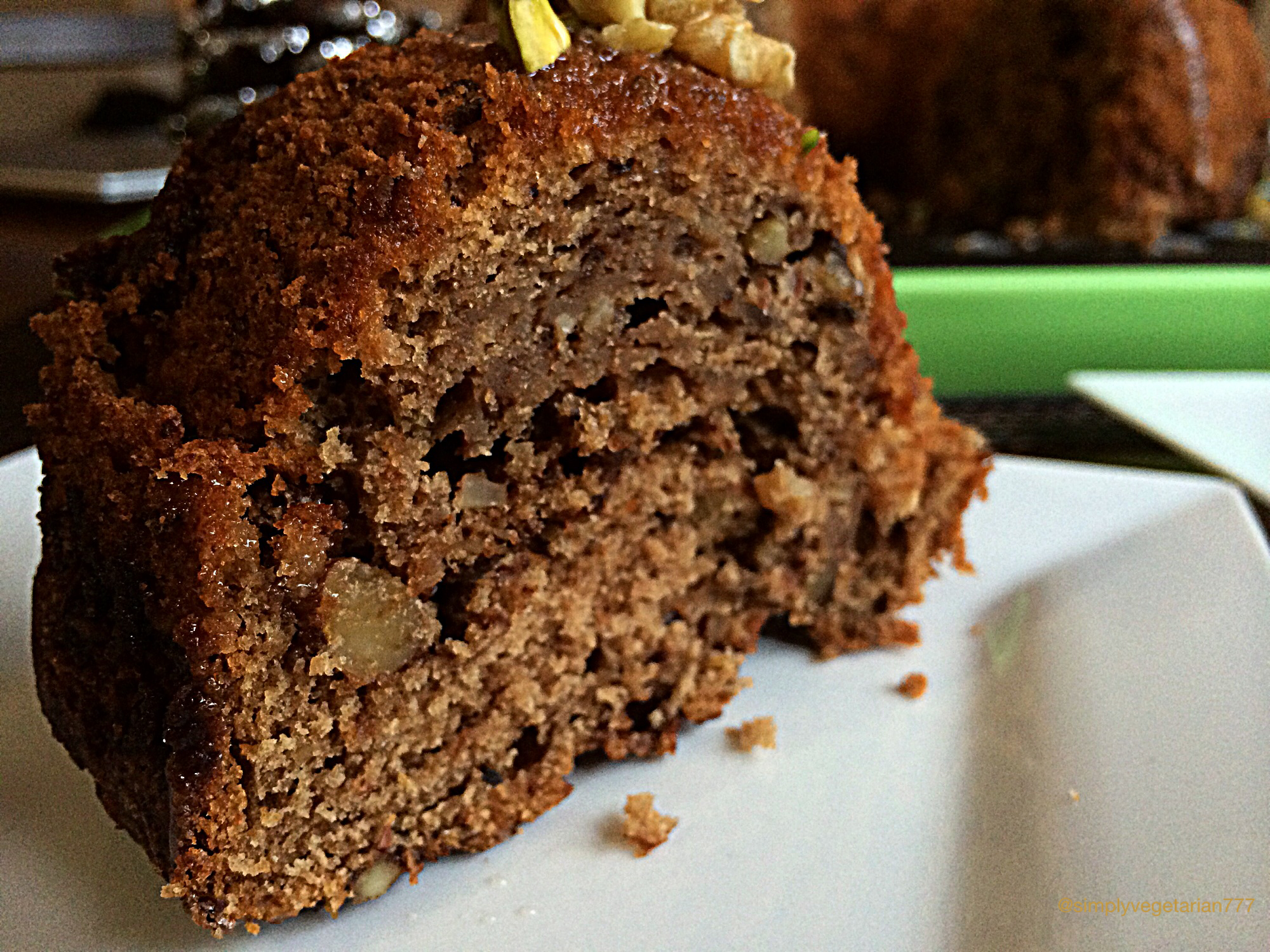 Here is how I made it, which is originally adapted from Martha Stewart's Aunt Patty's Coffee Cake.Click on the link (in blue) for original recipe. Here is my version!
Makes : 1 big Bundt Cake OR 2 medium loaf cakes OR 4 small loaf cakes
Kitchen Equipments Required :Loaf pan or cake pan of your choice. I used a big Bundt pan, chopping board & knife or food processor, 1 small bowl, 1 medium bowl, 1 big bowl, electric egg beater, spatula, whisk, fork.
Ingredients :
All purpose flour : 2 cups. You may use whole wheat flour or 50/50 of both.
Baking soda : 1 tsp
Baking powder : 1 tsp
Cinnamon powder : 1/2 tsp
All spice powder : 1/2 tsp
Instant coffee powder : 1 tsp
Coco powder, unsweetened : 1 tsp
Salt : 1/2 tsp
Butter, unsalted and at room temperature : 8 tbsp or 1 stick
Sugar : 3/4 cup
Eggs : 2 large, at room temperature
Yogurt, plain and thick : 1 cup at room temperature
Orange juice : 1/4 cup
Vanilla extract : 1 tsp
Filling :
Granulated sugar : 3 tbsp
Instant coffee : 1 tbsp
Cocoa powder, unsweetened : 1 tbsp
Walnuts : 1/4 cup chopped roughly
Pistachios : 1/4 cup chopped roughly
Almonds : 1/4 cup chopped roughly
Cinnamon powder : 1 tsp
All spice : 1 tsp. you may use the combination of clove, ginger and nutmeg powder.
To grease the pan : butter and flour
Method :
Preheat the oven to 350 degrees. Butter and flour a 12-cup Bundt pan or pan of your choice.

In a small bowl, make the filling. Mix together the sugar, instant coffee, cocoa, cinnamon powder, all spice powder and chopped nuts.

In a medium bowl, whisk together the flour, baking soda, baking powder, salt, instant coffee powder, coco powder, cinnamon powder & all spice powder.

Using an electric egg beater, cream together the butter and sugar in the big bowl. Add one egg at a time, beating until just combined.

Beat in one third of the flour mixture, then half of the yogurt, then another third of the flour mixture. Beat in the remainder of the yogurt and the last third of the flour mixture.

Add the vanilla essence & orange juice and mix for another minute or two. Make sure that no dry ingredient are left so scrape well from all the sides.

Pour half of the batter into the prepared pan and sprinkle half of the filling on top.

Pour in the remaining batter (save 1/4 cup to top later) and sprinkle the remaining filling on top of that.

Now pour the saved 1/4 cup of the batter.

Take a spoon and level the batter. If the filling is showing up at some places, then it's fine. Let it be!

Bake for 50-60 minutes, or until a wooden toothpick inserted in the middle of the cake, comes out clean.

Keep it in the pan for 15-20 minutes and then gently flip it on a cooling rack. Tap it on the top to loosen it. If it still doesn't come out. Flip it again back to normal position. Run a plastic knife on the edges to loosen it. The flip and tap again to take it out. I used my gorgeous Simpleware Flow Board to rest my cake and then drizzled it with weak sugar frosting! All the drop went through the pores and I had a mess free working counter.


Enjoy with family and friends! Make smaller bundts and use for gifting :).
I am going to make it again and again! Are you?
Don't forget to enroll in Holiday Give away of Simpleware Cutting Board Flow
Taking it to Angie's Fiesta Friday, co-hosted by Indu and Jhuls. I hope that the lovely ladies like it :).
Sonal