Coffee & Walnuts Cake
As an Amazon Associate and member of other affiliate programs, I earn from qualifying purchases.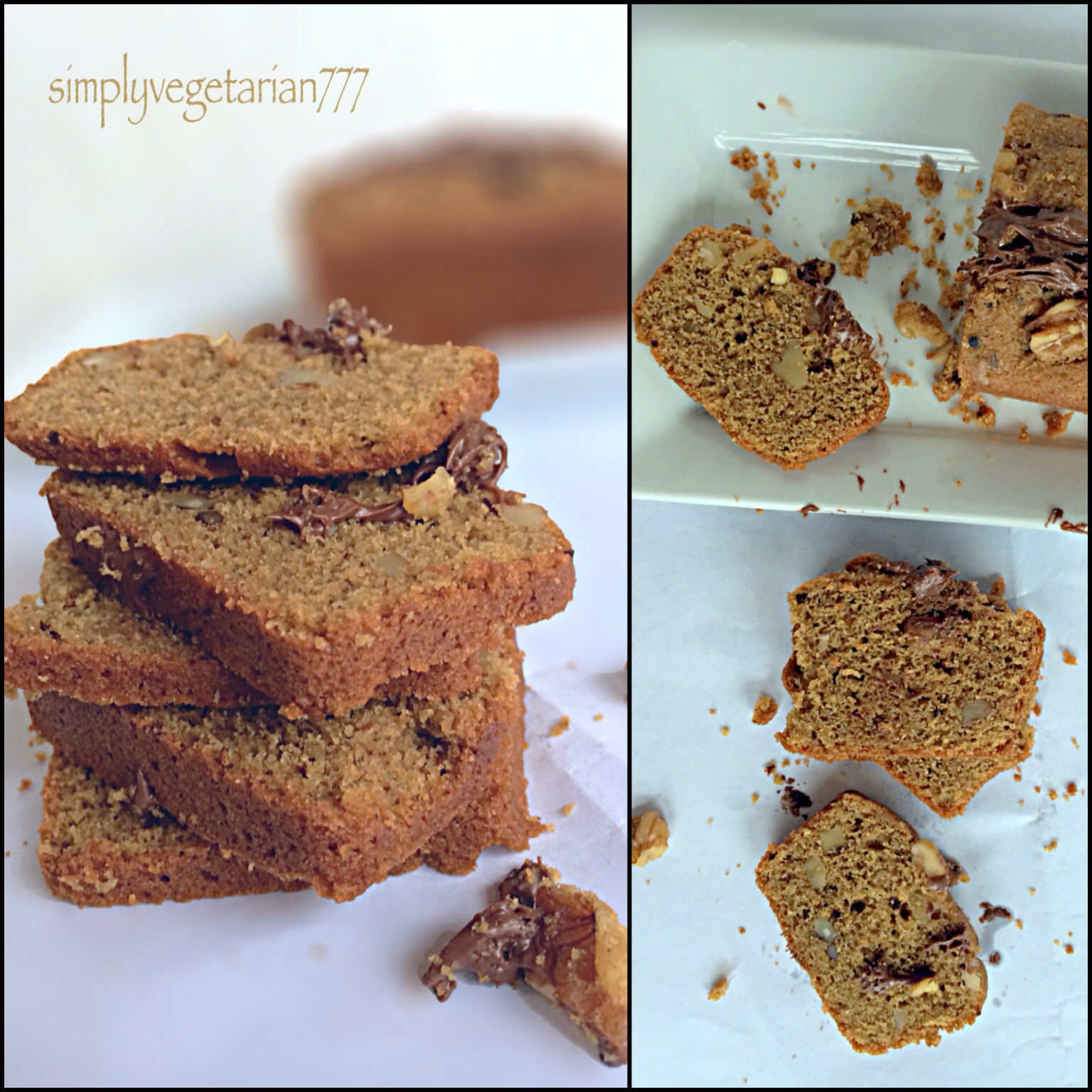 I bought this tiny-miny book from the store for almost free, which read, Baking, 100 everyday recipes. I actually picked it up for its price. Finally opened it after several weeks, while organizing my cook books. Flipped through it and found this gorgeous old school cake, which is more of a loaf, dense and flavorful. I think it was dense because I used whole wheat flour instead of all purpose flour. Nonetheless, it added a nice butter-scotch kinda flavor to the cake.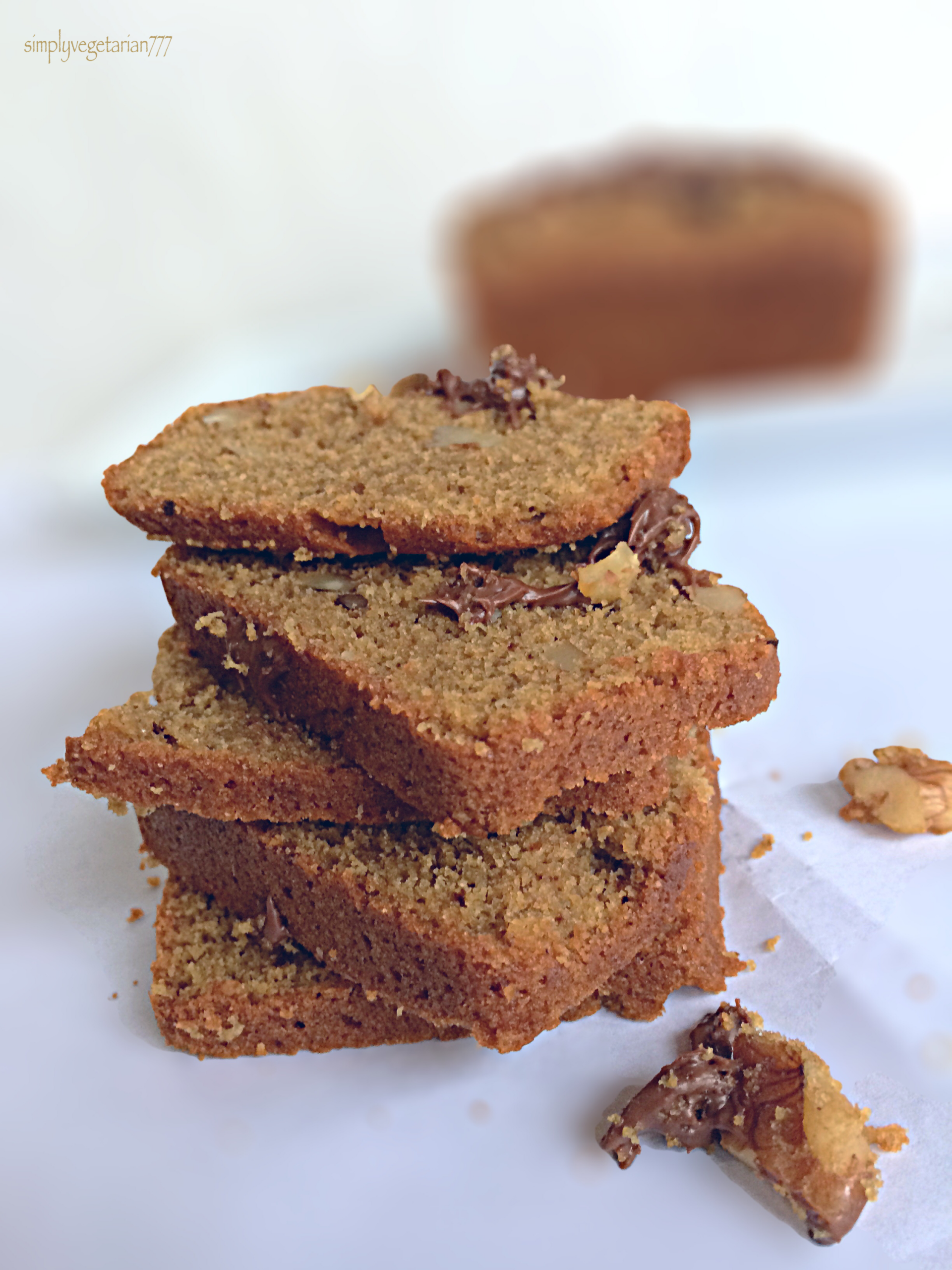 As usual, I decreased the sugar in my cake and made only half of the quantity mentioned. Finishing a big cake gets boring. So I try to bake smaller quantities. Book said, two 9 inch cake rounds and I baked two 5 inch loaves. Done faster and gone faster.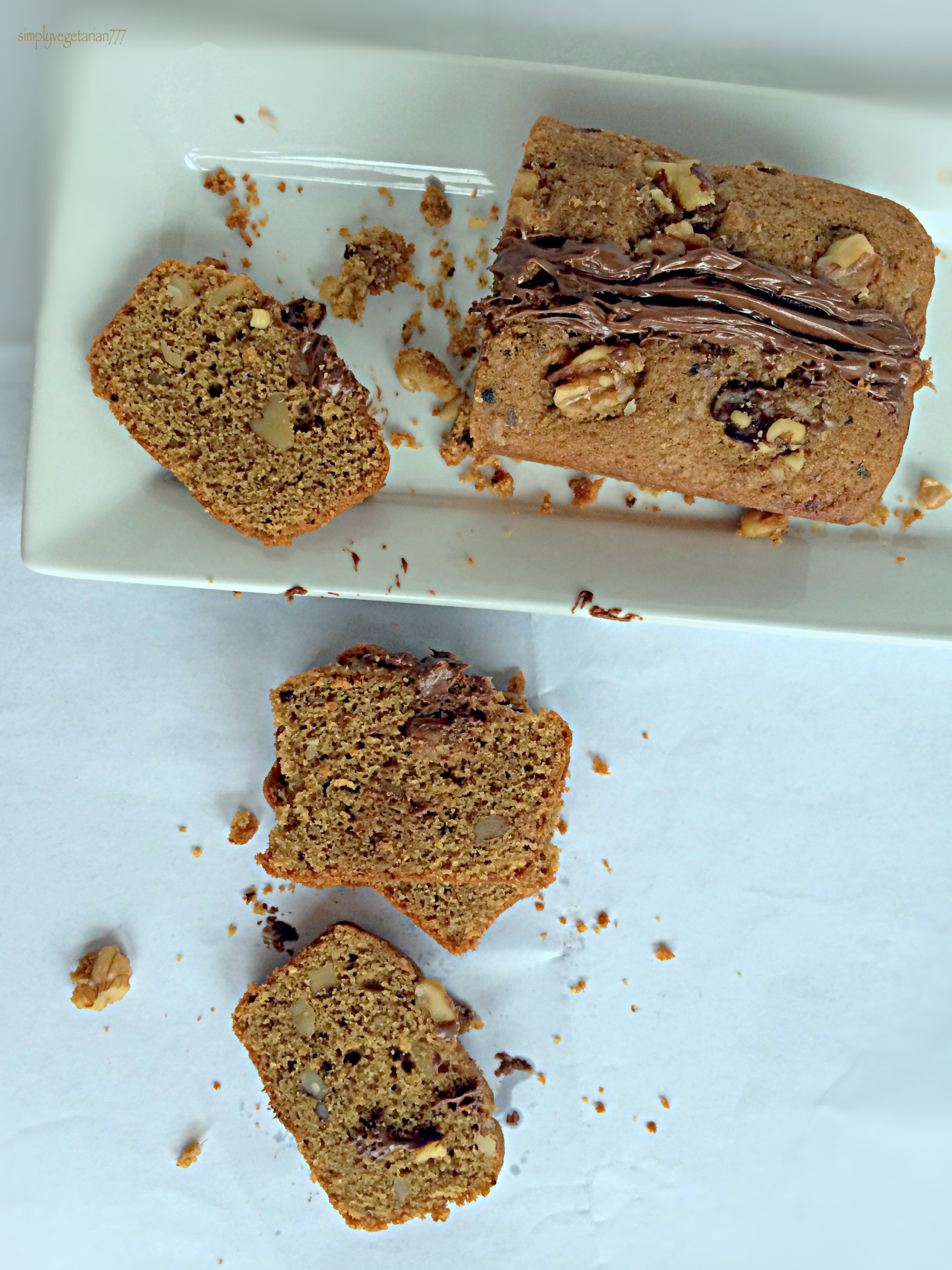 Here is the easy recipe!
Yields – a medium size loaf or 2 small loaves.
(I will mention the original quantities also for two 8 inch round layer cakes).
Kitchen Equipments Required
2 big bowls, electric egg beater, sieve(chhalni), cake tin of your choice, a spoon or fork for stirring, measuring cups and spoons, oven.
Ingredients
Butter, unsalted – 6 tbsp at room temperature. Original – 175gm/6oz.
Light Brown Sugar – 8 tbsp. original – 175gm/6oz. You may use regular sugar.
Eggs – 2 medium, at room temperature. original – 3 large eggs. For eggs substitute, use 1/4 cup yogurt for each egg.
Instant Coffee Powder – 1&1/4 tbsp. Original – 3 tbsp.
Vanilla Essence – 1/2 tsp
All purpose Flour – 3/4 cup. Original – 1&1/2 cups. I used whole wheat flour.
Baking powder – 1&1/4 tsp. Original – 2&1/2 tsp.
Salt – a pinch.
Walnut pieces – 1/2 cup, chopped roughly. Some for decoration. Original – 1 cup.
Method
1. Preheat the oven at 350F/180F.
2. Grease the pans.
3. Take one bowl and sift flour, salt and baking powder. Set aside.
4. Take another bowl. Cream together the butter and sugar until it looks fluffy and pale.
5. Add eggs, 1 at a time, beating well after each addition.
6. Now beat in the instant coffee and vanilla essence.
7. Start adding the flour mixture, little at a time and fold in lightly and evenly with a fork or spoon.
8. Fold chopped walnuts in the batter.
9. Pour the batter in the prepared cake pans. Tap the pan on the counter so that the batter settles down. It is a thick batter.
10. Bake for approximately 20-25 minutes. Do the toothpick test. If it comes out clean then take the cake out. I normally take my cake out when the toothpick comes out with little crumb. It leaves the cake little softer instead of drying out.
11. Leave the cake in pan for 4-5 minutes. Then tap the pan on counter. Flip it on wire rack and let cool for 7-10 minutes.
12. Slice and eat warm. You can serve it with some warm chocolate cream or Nutella.
13. To store it, wrap in brown bag while still slightly warm. It stays good outside for 2 days. You may refrigerate it. I like to warm up a slice of my cake on griddle and eat with some butter. It acts great as a sweet bread too.
Bake it and eat it!
Sonal