Freekeh Tabbouleh Salad, Meatless Monday!
As an Amazon Associate and member of other affiliate programs, I earn from qualifying purchases.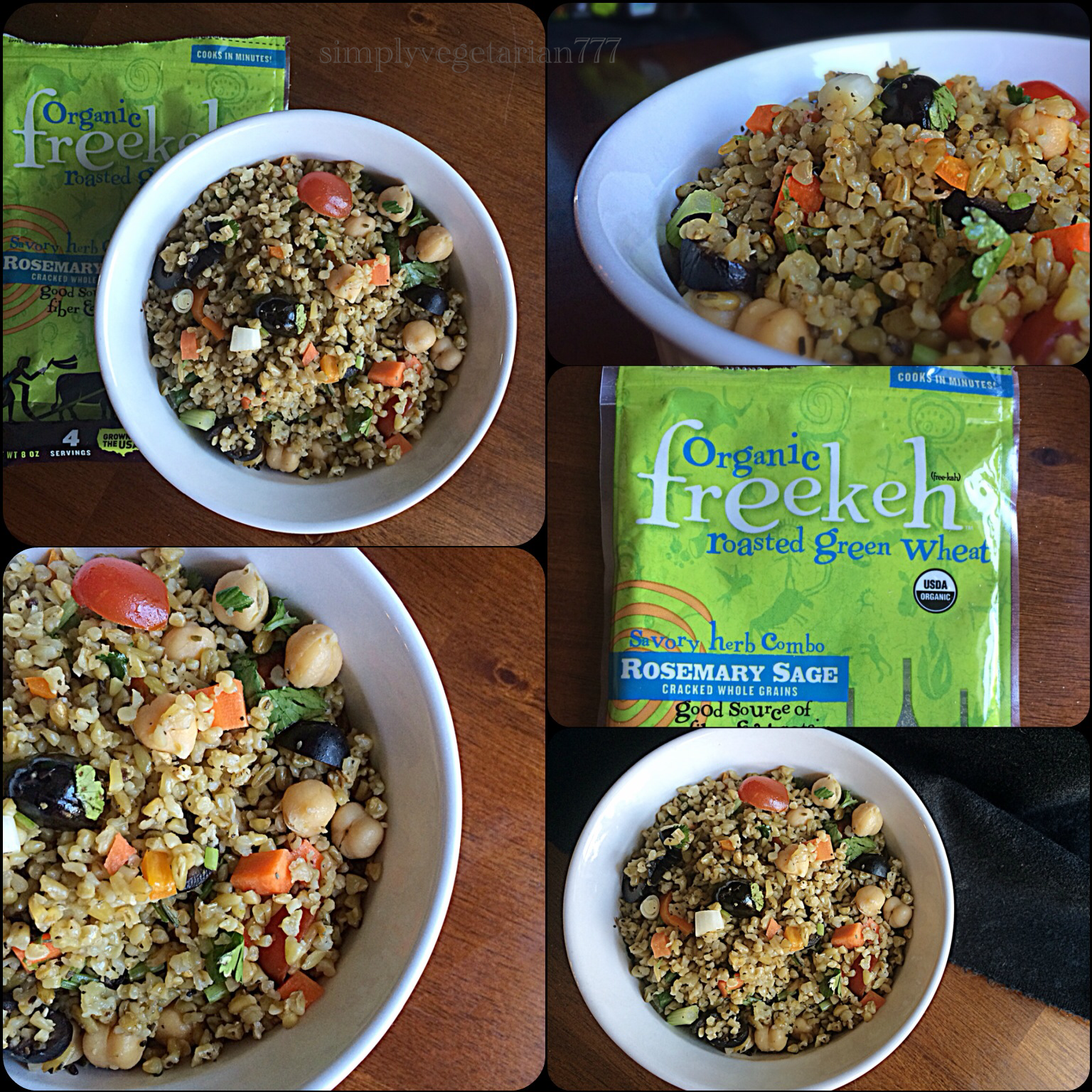 Discalimer – I am not being paid for this post. I had received some packets from Freekeh to try their products and the views are personal. Not intending for promotion but to create awareness.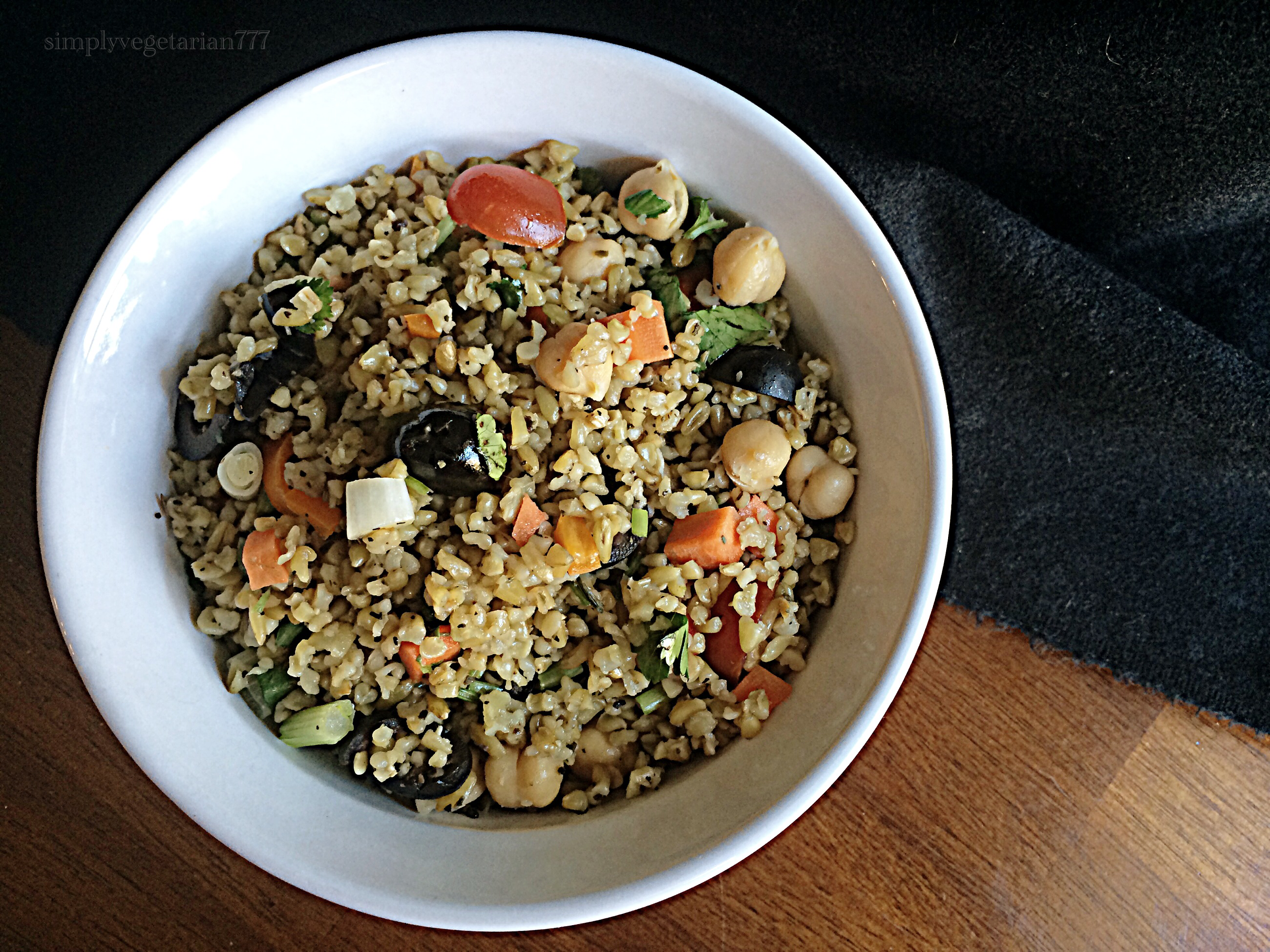 Freekeh is an ancient Green Wheat. Freekeh is a process which means "to rub" in Arabic. Freekeh was created by accident nearly 2,000 years ago when a Middle Eastern village was attacked and their crop of young green wheat was set ablaze. Most folks would sulk over their misfortune, but the crafty villagers rubbed off the chaff, cooked it up and "Eureka!" Freekeh was created. Interesting! Right?
I met Freekeh on Twitter and told them that Inwould like to try their product and where can I find it. They were generous to send me a combination of 3 packets – original, sage & rosemary, tamari. I finally opened the Sage rosemary pack and cooked with it. Very close to bulgar, but broken pieces, almost like Daliya (Indian) in texture.
To learn more about Freekeh, Click here!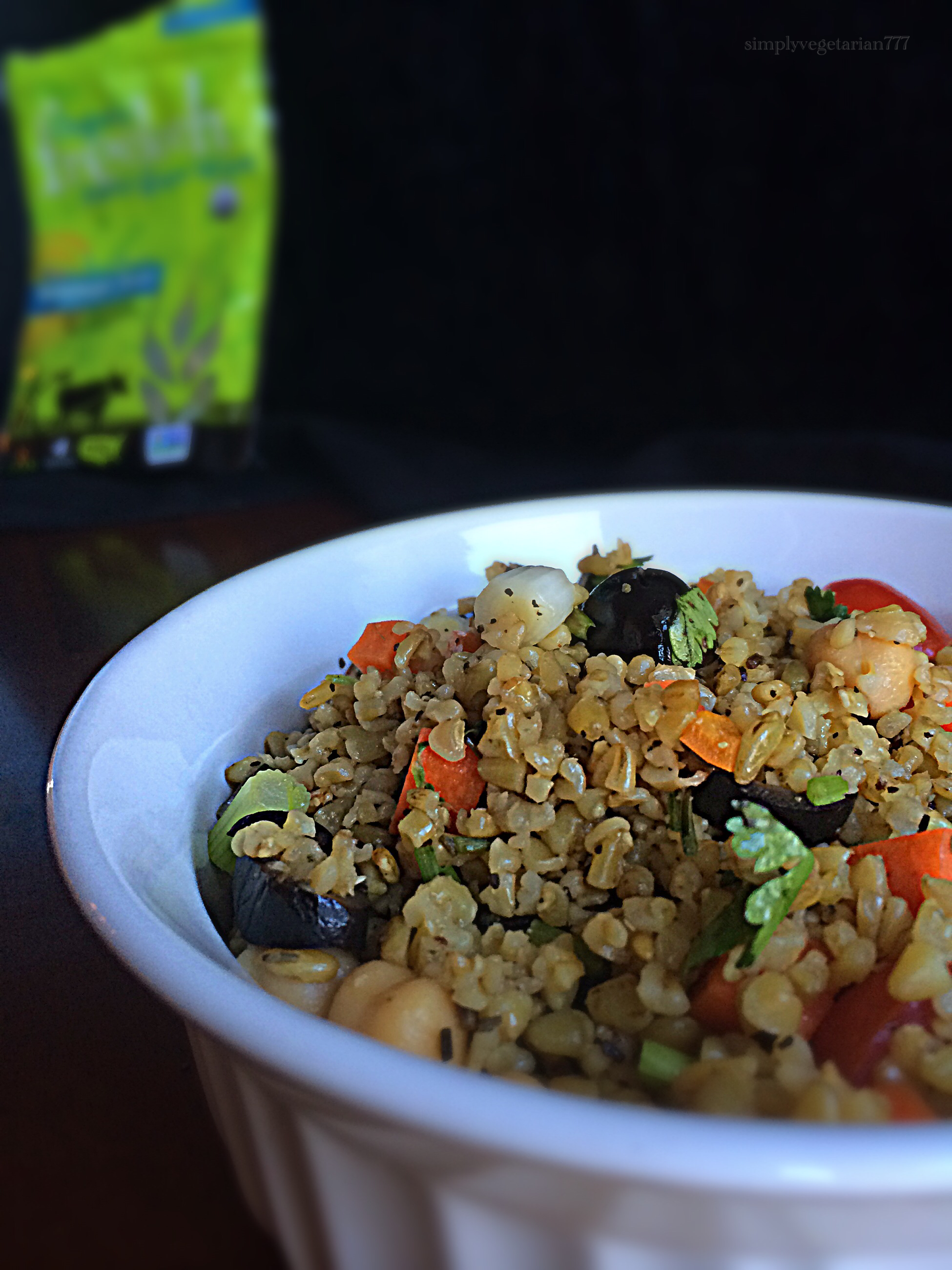 I am so glad that I chose to make Tabbouleh with it. Tabbouleh is a Levantinevegetarian dish (sometimes considered a salad) traditionally made of tomatoes, finely chopped parsley, mint, and onion, and seasoned with olive oil, lemon juice, and salt. Bulgur is often added to the dish.
The combination worked perfectly. It is nutty, slightly chewy, filling, hearty and nutritious. Freekeh has up to three times the fiber and protein found in brown rice, and fewer calories than quinoa and white rice. Yes, Freekeh contains gluten—but because of when the wheat is harvested and processed, the gluten is denatured. Some people find that Freekeh has fewer side effects than other wheat products; however, keep in mind that Freekeh still contains gluten. To know more facts about Freekeh, Click here!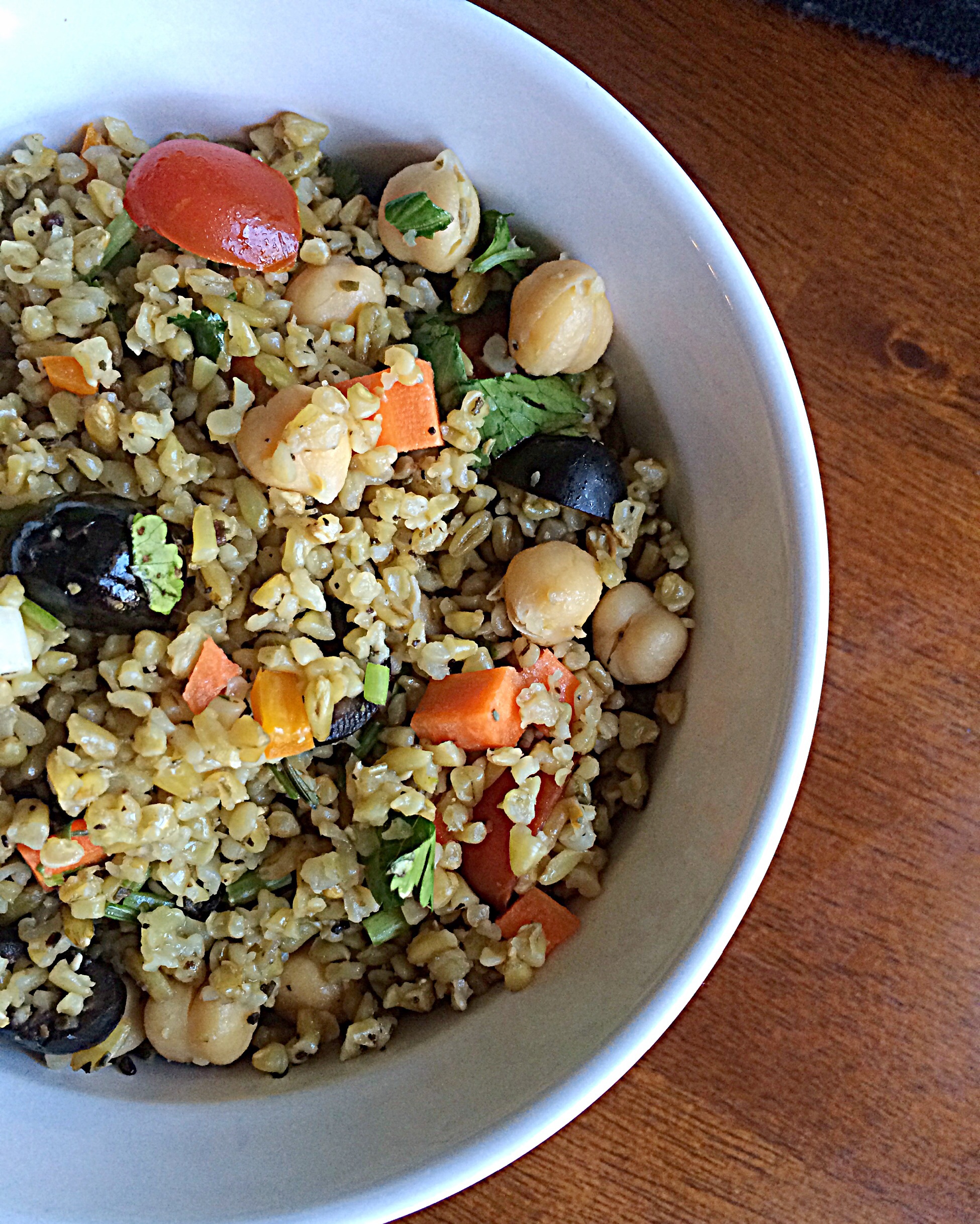 Freekeh Tabbouleh Salad
Servings: 4-6
Difficulty: easy
Kitchen Equipments Required
Chopping board, knife, a deep sauce pan, stirring spoon.
Ingredients
Freekeh – 1 cup / 8 oz dry, roasted green wheat. Use original or Rosemary & Sage. You may use bulgar wheat or Couscous or Daliya.
Water – 2&1/2 cups
Green onions – 2 tbsp, chopped
Tomatoes – 1/4 cup, chopped
Carrots – 1 medium, chopped
Bell peppers – 2 tbsp
Black olives – 3 tbsp chopped
Chickpeas – 1/2 cup, boiled.
Cilantro leaves – 1/4 cup, chopped. You may use mint or parsley instead.
Olive oil – 2 tbsp
Salt and black pepper to taste
Lemon juice – of 1 medium lemon
Method
1. Boil the Freekeh with 2&1/2 cups of water, covered, as per the instructions given on packet, till it is
soft.
2. Add all the other ingredients to the boiled and cooked Freekeh. Mix well with stirring spoon.
3. Dish out and serve.
Serving Suggestions
1. This is a perfect potluck meal.
2. Good to pack for kids' lunches or yours. I lacked it for my daughter and my husband's lunch.
3. A good picnic meal. It can be served cold or warm.
4. Add some crumbled feta or goat cheese if you want to.
5. You may add some pomogrenate seeds and mandarin slices, if you may like.
6. Fill in your pita pocket and dollop wth tzatziki or make a wrap for more filling meal.
7. It is not gluten free.
8. If eaten in controlled portion, that is 3/4 cup cooked and with all the other additions, it is a delightful meal.
Enjoy the Meatless Monday, Tabbouleh and Freekeh Style!
Sonal
<
p style="margin:10px 0 0;padding:0 0 10px;border:0;vertical-align:baseline;">