Gobhi Tandoori and Paneer Tandoori
As an Amazon Associate and member of other affiliate programs, I earn from qualifying purchases.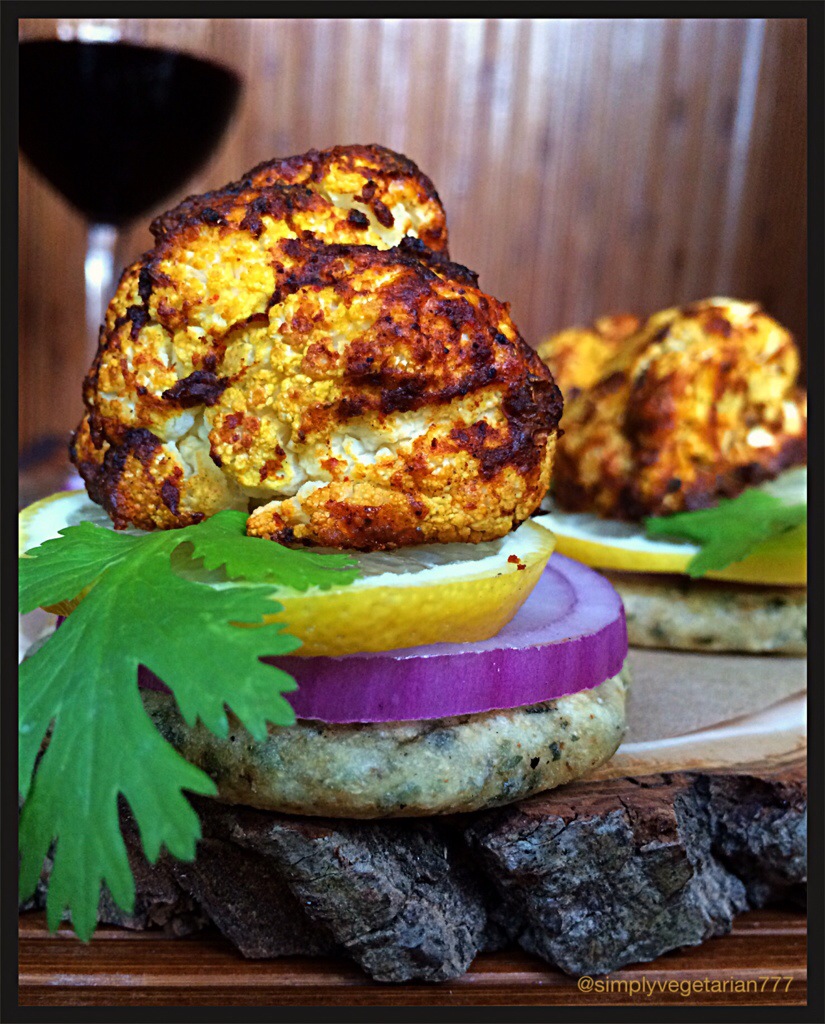 Crunchy Gobhi Tandoori, where Gobhi = Cauliflower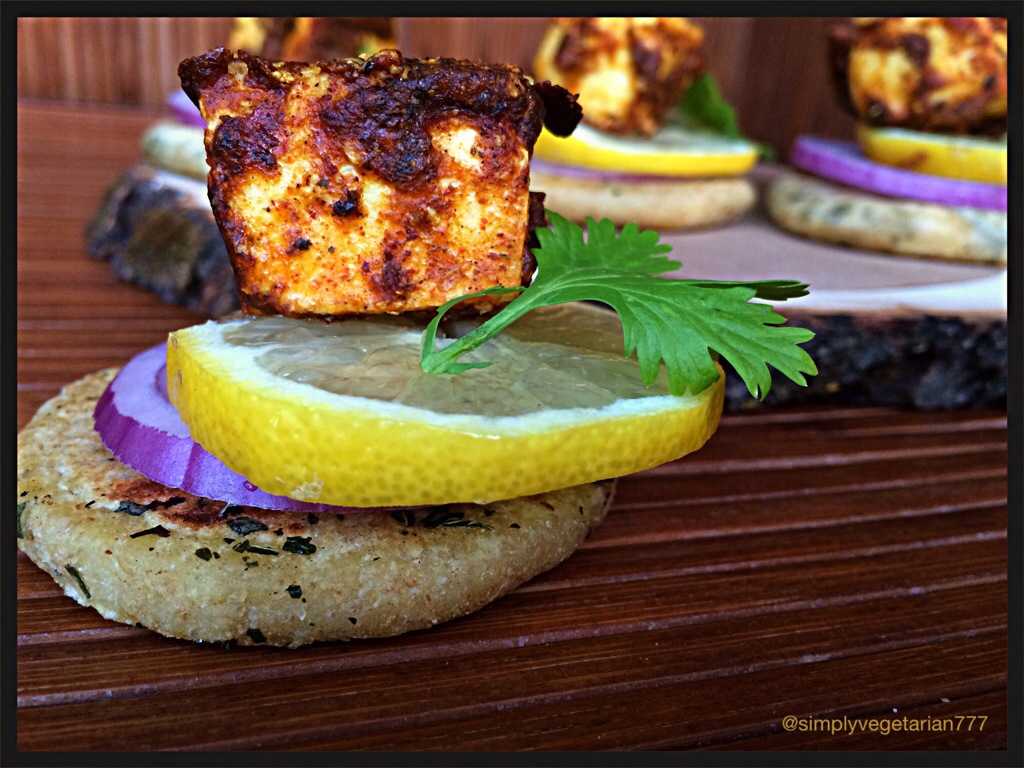 Soft and melt in the mouth Paneer Tandoori, where Paneer = Indian Cottage Cheese
This is what I am bringing to fiesta friday. Angie, to fit your vegetarian bill, it is marinated in my Tandoori Masala and grilled to perfection. I am serving it on the bed of cilantro parantha , onions and lemon. A good finger food for all my fellow partying blogger buddies. Justine is super busy mingling and pulling legs and cracking jokes, her usual wild self and I am hoping to cross my path with Mr. Fitz this fiesta. We are at different tangents and probably have never met before. He is a hard core meat eater and I am a hard core grass eater ;).
I am linking this post to Slice of Me by Manjari and Citrus Spice UK by Nayna for the In my Veg Box : Cauliflower, event ! I am simply getting super good at tackling two birds with one stone. Nayna and Manjari, I hope you visit the blog party too and meet some fun and wild people here :).
Recipe is going to be basic and the only difference is that I am using two different ingredients to marinade. So I will post a detailed recipe for Gobhi/Cauliflower and you can follow the same for Paneer or Baby Potatoes.
Gobhi Tandoori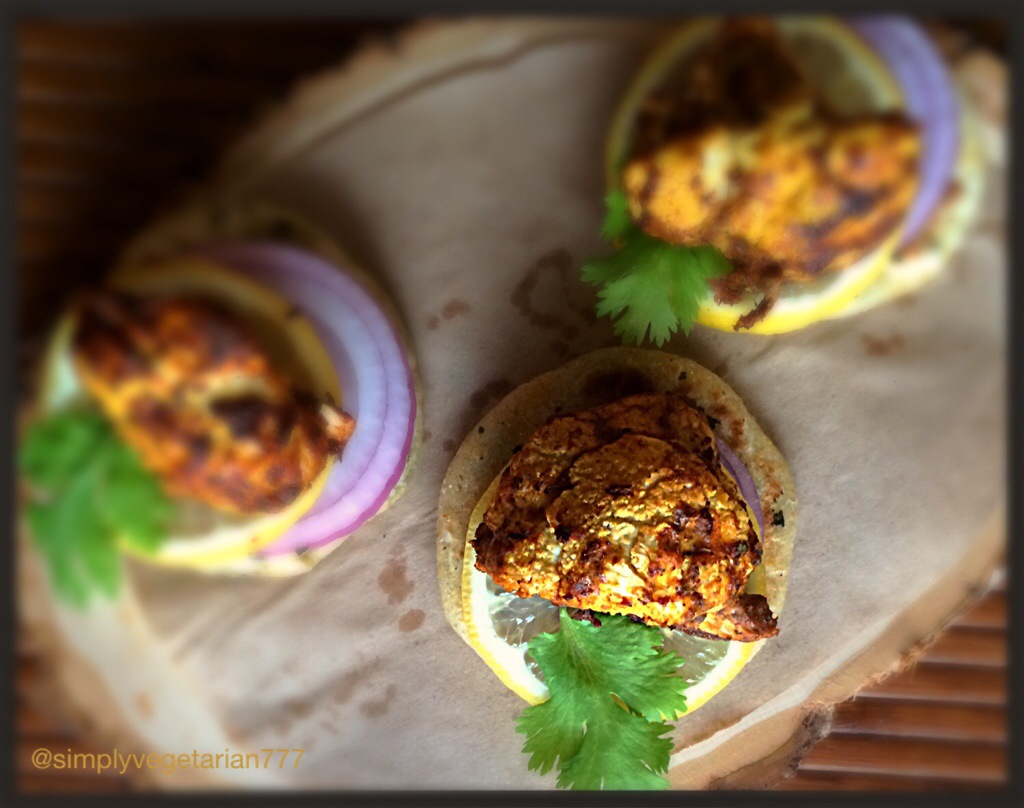 Serves : 2-3
Kitchen Equipments Required : oven or grill or flat pan, baking tray, foil, cutting board, knife,
Ingredients :
Cauliflower or Gobhi florets (small) : 2 cups
Tandoori Masala : 1 tbsp. You may use more if you like it very spicy.
Lemon Juice : 1/2 tbsp
Tomato Paste or Ketchup : 1 tbsp
Mustard oil : 1 tsp. If you don't have any mustard oil, use 1 tsp of mustard sauce. It gives a nice tang and hit.
Yogurt, thick or hung : 1&1/2 tbsp
Salt to taste
Oil : 1tsp to brush
Onion and lemons on the side.
Method :
Mix all the ingredients of the marinade together. Add cauliflower florets and mix well so that all the florets are well coated. Refrigerate and marinade for atleast 6hrs to 24hrs.

When ready to cook, take out and leave it at room temperature for 10 minutes.

Preheat the oven at 450*F. Line a baking tray with foil and grease it.

Place the cauliflowers on the baking tray and bake for 18-20 minutes. Flip after 8-10 minutes and rotate the tray for even baking. Alternatively, you can grill it on outside grill by skewering it or pan grill them on medium flame till it chars. All done! It is crispy and crunchy with nice tang of spices and mustard oil.
Serving Suggestions :
1. Serve it on the parantha canopy. Make small bite sized paranthas, which are shallow fried Indian flat breads. For the recipe, knead some wheat flour. Make a mixture of either fresh or dried cilantro leaves and garam masala and salt. Fill the center of the paranthas . Close and just pan grill them.
2. You may use small pita pockets instead.
3. Use naans or other readily flat breads. Fill the center with Gobhi tandoori, top with onion slices and drizzle with onion. Splatter some green chutney, roll and eat !
Paneer Tandoori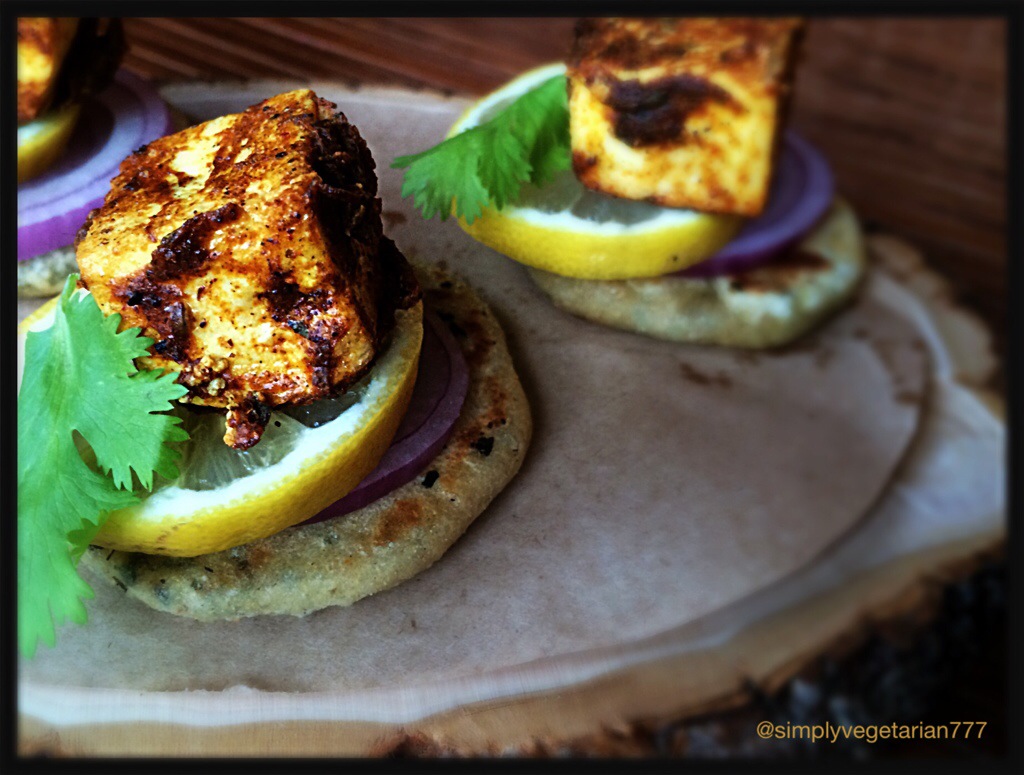 The above recipe is good for 350 gms Paneer. Just cube and marinade as mentioned above. This needs to be baked only for 10-12 minutes or will become too chewy and hard.
Enjoy Everybody!
Sonal