Green Chilli Pickle : Spicy but obvious, Sour and Sweet to balance it all!
As an Amazon Associate and member of other affiliate programs, I earn from qualifying purchases.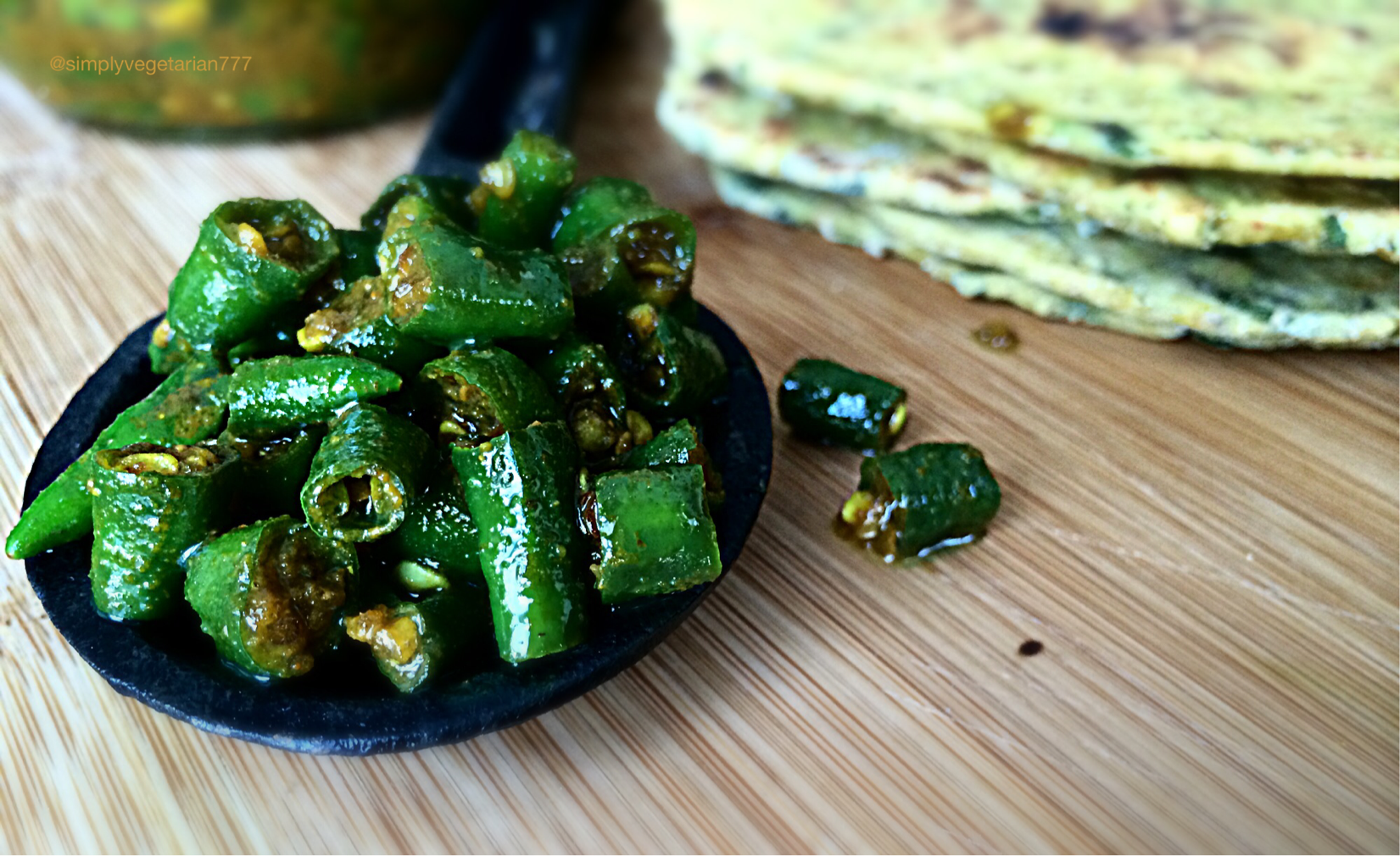 Winter is a pickling season here. Chillies, carrots, turnips, cauliflower and much more gets pickled and stored for the whole year.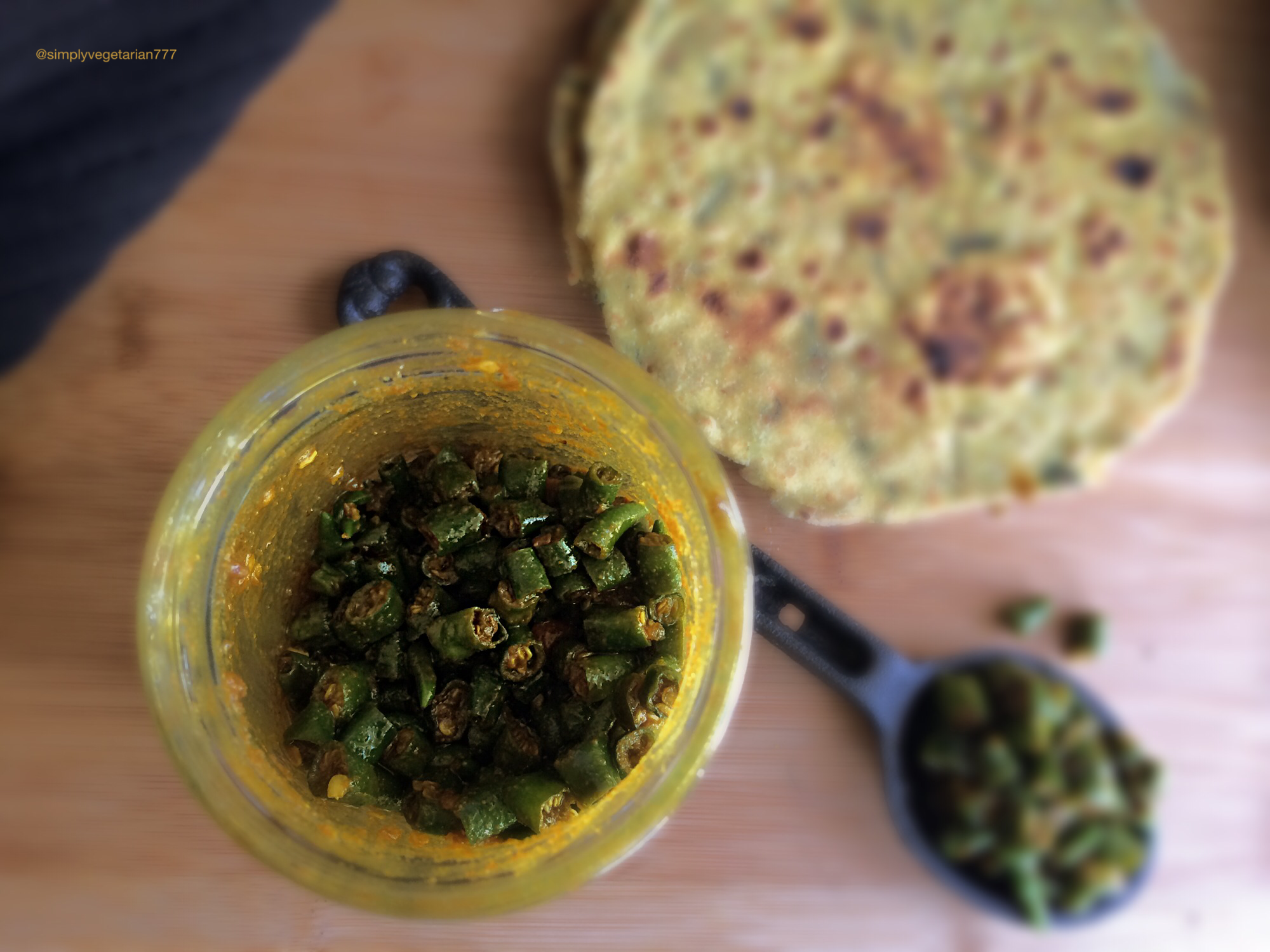 I tried my hand on different chilli pickle this time. Normally I make a quick one but this time I wanted more flavors from one pickle. Hence added some sour and some sweet to it, of course as guided by mum! Pickles come in so handy in Indian cuisine when you want to skip the side dishes to go with your bread and rice. Just scoop out some, add on the side and it completes the meal by itself.
Yields : approximately 1 cup.
Kitchen Equipments Required : chopping board, kitchen towel, kitchen scissors or knife, a clean bowl, a small pan, a clean and dry glass jar with lid, a small bowl.
Ingredients :
Green chilli : 125 gms
Mustard oil : 1/3 cup
Salt : 1&1/2 tsp
Turmeric : 1 tsp
Coriander powder : 1 tsp
Fennel powder : 1 tsp
Amchur / dry mango powder : 1 tsp
Jaggery / Gur : 2 tbsp, grated fine
Distilled white vinegar : 1 tbsp
Method :
Wash the green chillies. Dry them for few hours on kitchen towel till no water remains.

Remove the stem and chop or cut them into 1 inch pieces. Spread on kitchen paper and let dry again for 1-2 hrs to avoid any moisture completely.

Now dissolve the grated Gur/jaggery in vinegar in a bowl and set aside till it is completely dissolved.

On the other hand, heat the mustard oil to smoking point in a pan. Lower the heat. Add all the spices and switch off the gas stove. Bring it to the room temperature. Make sure it is not hot at all before you add chillies to it.

Add the chopped green chillies to the mustard oil and spice mix. Toss it well.

Take the clean and dry glass jar. Add the chilli mix to it. Pour the dissolved Gur/Jaggery mixture on top of it. Close the lid (dry) and shake it well.

Put it near the window where you get good sunlight and let sit for 1 day before you consume it.
Such a yumm pickle or achaar it is! I served it with Multi-Grain Methi Theplas!
Enjoy!
Sonal