Gujarati Dal 
As an Amazon Associate and member of other affiliate programs, I earn from qualifying purchases.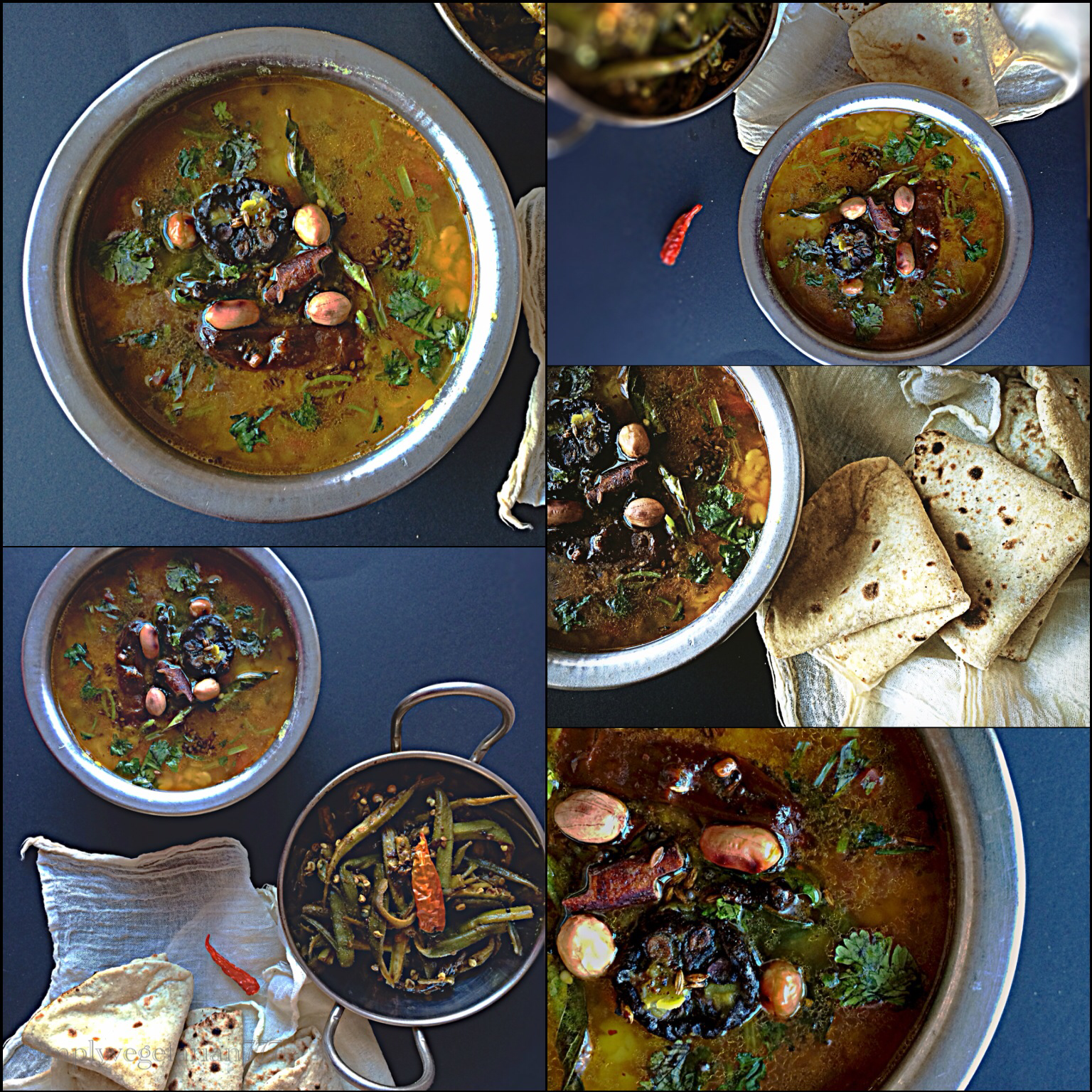 A friendship that started with the need to meet more people, for the sake of my toddler, some 9 years ago, is one of the most precious one to me. I had returned back to USA from UK with my 18 month old Aanya (older one) and husband. Once Amit would leave for work, Aanya and I would be miserable. We both needed company, other than each others'. We both needed to see more faces.
I went to the apartment complex main office and asked them if they could tell me if there were other kids my daughter's age in that complex and they refused for privacy issues. The lady in-charge had become my friend and hinted me that there is a family above my floor with a daughter same as Aanya's age. But she didn't give me the number.
In sheer desperation, I went to the top floor and knocked on almost every door. Can you believe it? I can't believe it myself that I did that! Call me weird! But desperation makes you do 1000 things that sound weird. Well, finally one door answered to end my quest. I met Isha and her daughter Dhvani. She was warm and welcoming. We hit instantly. And here we are after 9 years, still strong as friends, even if miles away. Aanya and Dhvani call themselves cousins.
The "moral" of the story is, Isha is from Gujarat and it was her house first that I tasted this Amazing dal! I would drink bowls full of it at her house.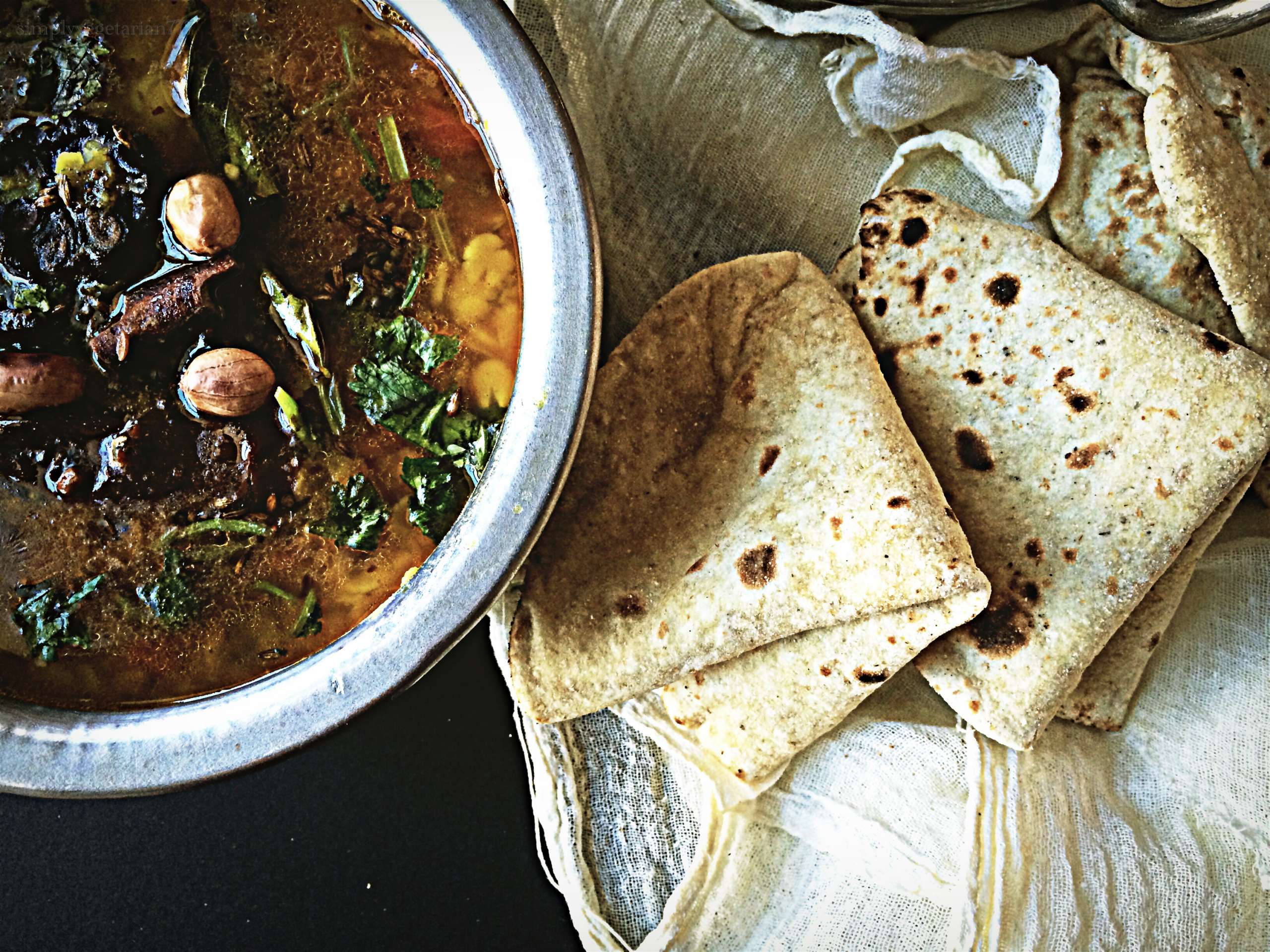 Now that is another story that Shailja helped me to put the missing pieces from my recipe together. So a Thankyou to you lady for rescuing me everytime when I am doubtful.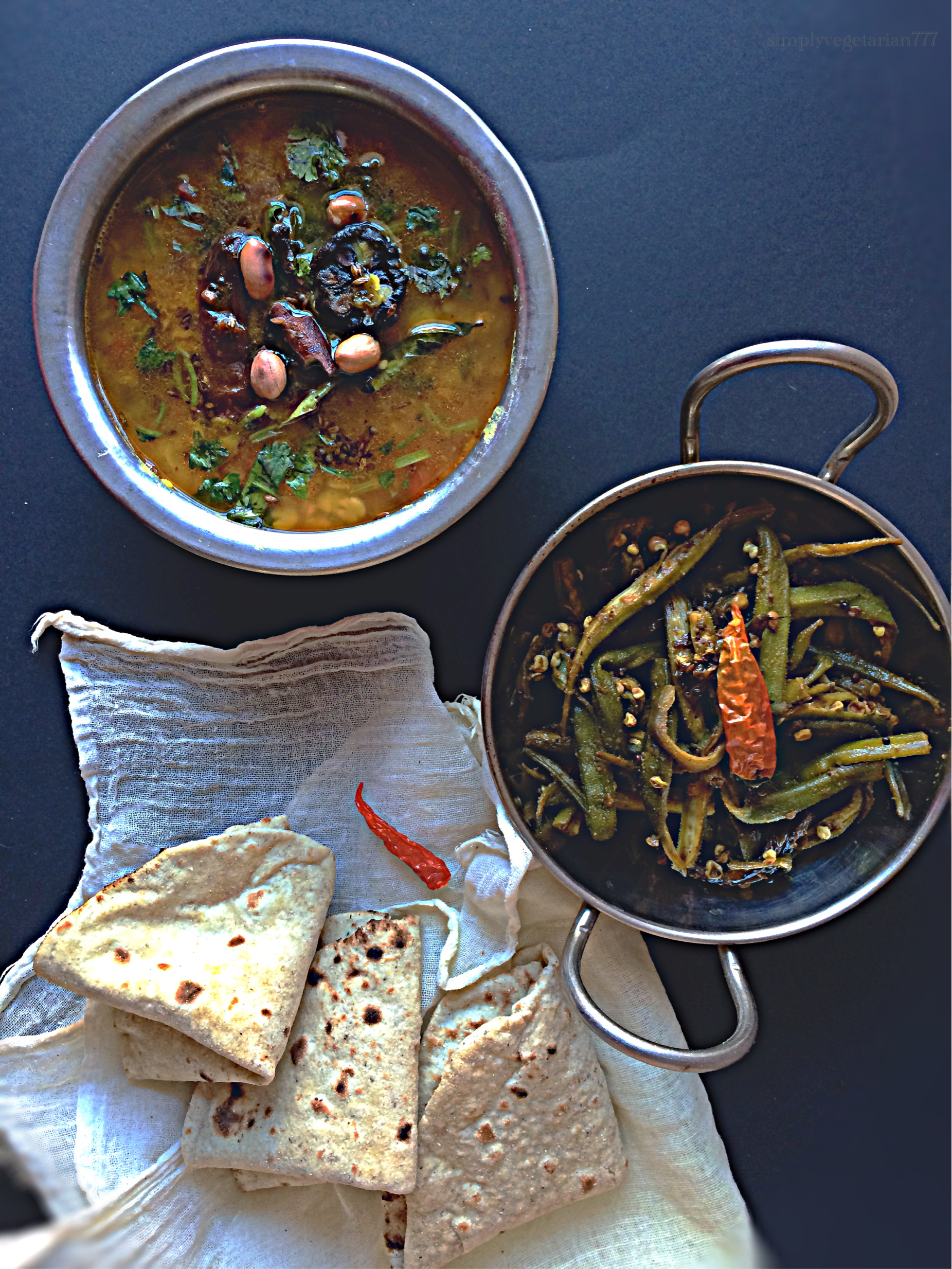 I served the meal with Bhindi Masala and Roti. Such a wholesome and comforting meal it was. My family loved it.
Now the Recipe! This might not come out as authentic as it should to lot of Gujarati people. Please excuse me for that. But I adapted and adopted the recipe to my family's taste and availability of the ingredients.
<
p style="box-sizing:border-box;margin-right:0;margin-bottom:1.4em;margin-left:0;padding:0;">
Gujrati Dal
Servings: 6
Difficulty: easy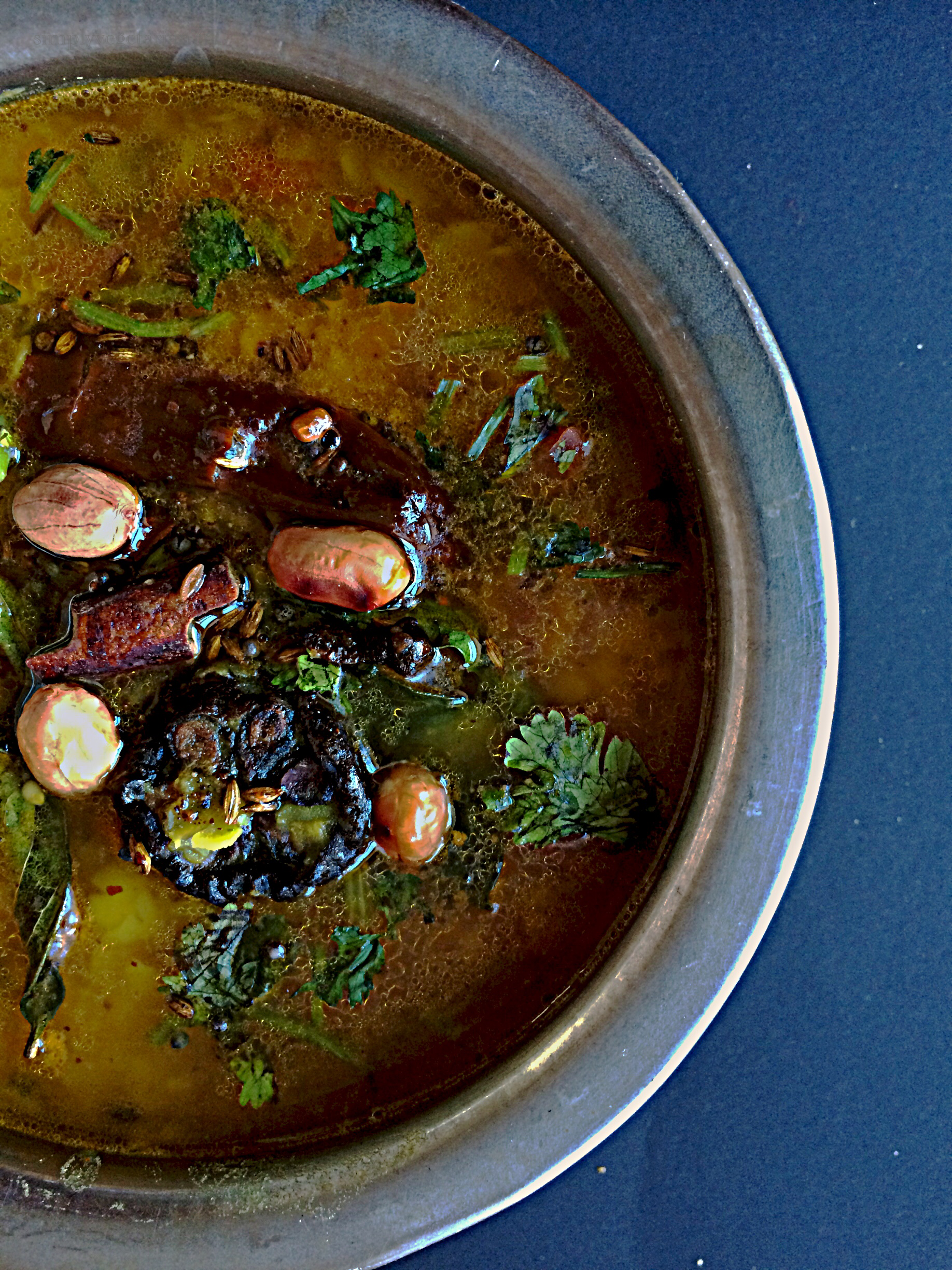 Kitchen Equipments Required
Deep pot with lid or pressure cooker, stirring spoon, a small pan for tempering, chopping board, knife.
Ingredients
Tuvar / Arhar Dal – 1 cup, dry
Turmeric – 1/2 tsp
Salt to taste
Tomato – 2 small chopped fine
Ginger – 1 tsp, freshly grated
*Kokum flowers – 3 to 4
*Jaggery / Gudh – 1 tbsp
Peanuts – 2 tbsp, dry roasted
Cilantro leaves – 2 tbsp, washed and chopped fine.
Tempering
Ghee / oil – 2 tsp
Asafetida / Hing – a pinch
Fenugreek / Methi seeds – 1/4 tsp
Black Mustard seeds – 1/2 tsp
Cumin seeds – 1 tsp
Cinnamon stick – 1 very small piece
Cloves – 2
Red dry whole red chillies – 1 to 2
Red chili powder – 1/2 tsp
Curry leaves – 7 to 8
Notes
1. You may use lemon juice towards the end of the preparation in place of Kokum flowers. These are dried flowers used in the cusinie for flavoring and adding tart sour taste.
2. In place of Gudh/Jaggery, you may use regular sugar or brown sugar. To make it diabetes friendly, skip the sugar completely.
Method
Boiling and Prepping the Da
1. Wash the dal in a bowl till water runs clear. Soak it in 1 cup of water, for 10 minutes.
2. Boil the dal covered, in the deep pot with turmeric, ginger and salt with 3 cups of water. It takes almost 20-25 minutes to boil dal in the pan. It gives foam while boiling. Just strain the foam out. I cooked mine in teracotta clay pot.
*If you are using pressure cooker, then use 2&1/4 cups water and cook. After 1 whistle, simmer and cook for another 5-7 minutes and switch off the flame.
3. Once the dal is cooked. Add chopped tomatoes, kokum flowers and jaggery to the pot/cooker. Simmer on low for another 10 minutes. Mash it with a masher or with back of ladle.
Dal is ready.
Note – Traditionally, dal is boiled with raw peanuts. But I did not boil it with peanuts, rather added the peanuts towards the end.
Preparing the Tempering
1. Heat ghee or oil in small pan. Add asafetida, mustard seeds, cumin seeds and methi seeds. Lower the flame.
2. Sauté for few seconds on lowest flame till they start spluttering. Add whole red chillies, cinnamon, cloves and curry leaves. Sauté for few more seconds till it starts smelling divine. Switch off the flame and add red chili powder. Stir well.
3. Add this tempering to the prepared dal. Stir well. Add chopped cilantro and roasted peanuts. Cook for 3-5 minutes more and then switch off the stove.
Note – If you are not using kokum flowers, then add 1 tbsp of lemon juice to the dal before serving or else it will make the dal bitter, if added while cooking.
Serving Suggestion
1. It goes very well with steamed basmati rice or Cumin rice and Roti.
2. It is excellent served as a soup as well.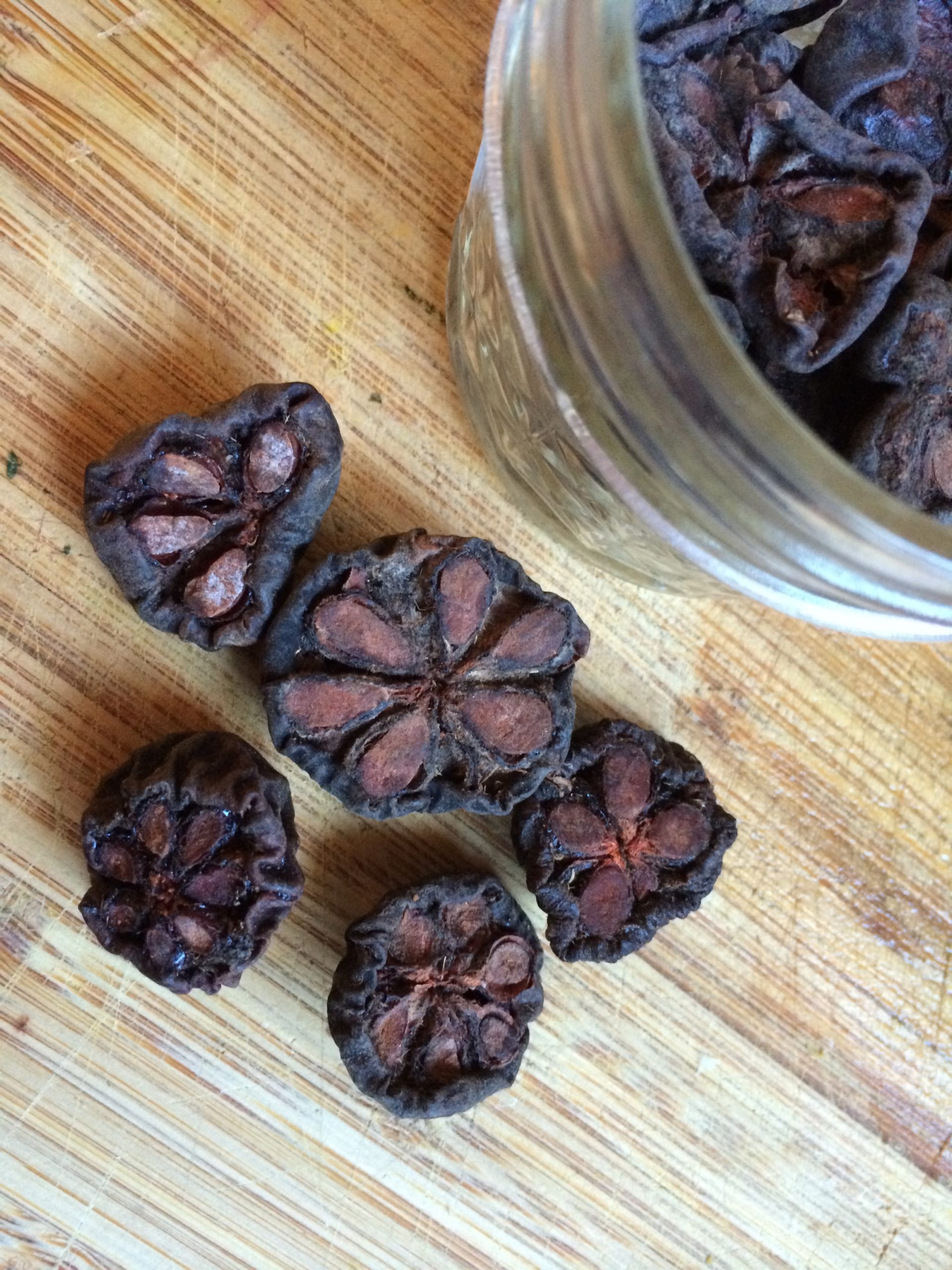 Kokum flowers, dried !
Enjoy making this version of very famous Tuvar Dal and treat your family!
Note –
This Dal is gluten free, vegan and vegetarian. It can be made Diabetic friendly by skipping the jaggery part or using a pinch of sugar substitute. Also lower the ghee/oil quantity to make it heart healthy.

This dal provides essential nutrients like folio acid and fiber and protein for vegetarians as well as those who wish to merely limit their meat consumption.
Sonal