Hariyale Baingan / Baby Eggplants in Green Spice Paste
As an Amazon Associate and member of other affiliate programs, I earn from qualifying purchases.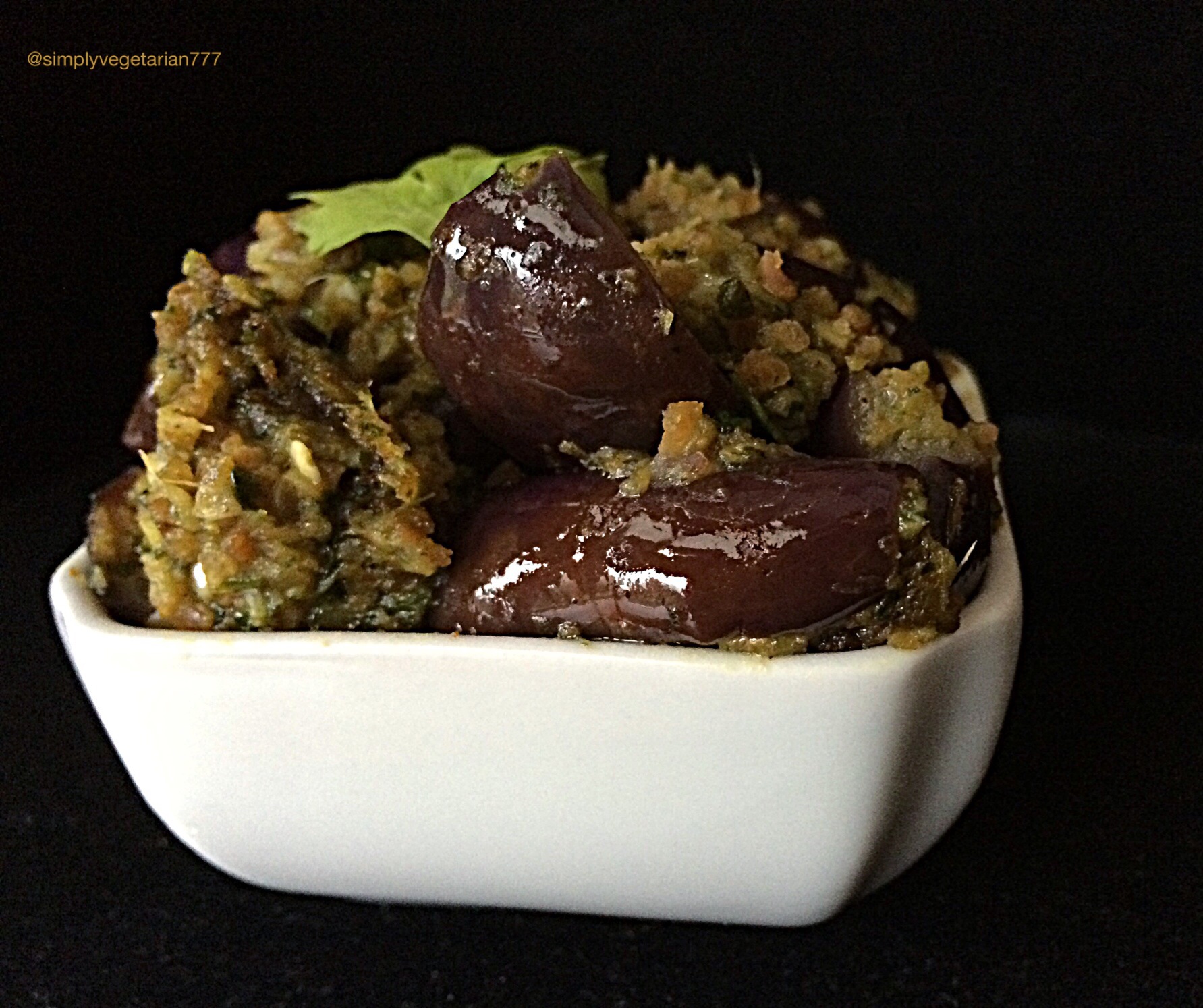 Has it ever happened with you that you bought a vegetable and totally forgot to use it? Then contemplated at the last minute (before it makes to the trash bin while still not rotten), whether to use it or not……to use it or not? Aha! I hear it!!! A lot of times :). Me too ;).
But not this time. I am a huge fan of eggplants and can eat them raw if I could, any recipe there to eat these raw?
I saved these babies the last minute and spiked them with some spicy green nutty paste, cooked for few minutes and this dish was done in under 10 minutes….spicy…hot…fingerlicking delicious….warm…complimenting and just superb!!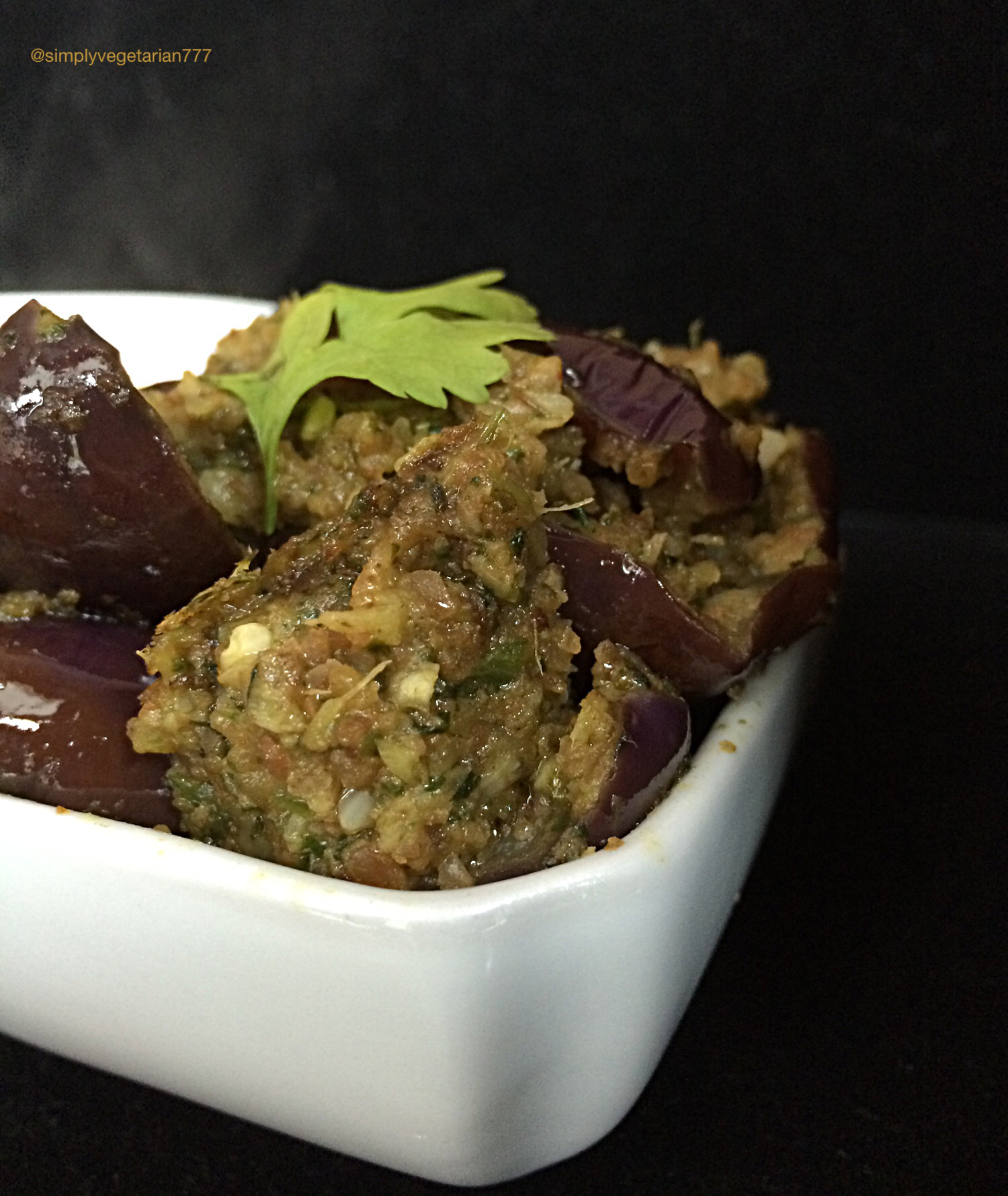 Here is how I made this dish !
Serves : 2
Kitchen Equipments Required : Chopping board (Serveware), knife, food processor, hard anodized or non stick pan with lid, stirring spoon.
Ingredients :
Oil : 2 tsp
Baby eggplants : 6-7, washed and quartered
Ginger : 1 big knob
Garlic : 1 tbsp
Onion : 2 tbsp
Green chili : 2. You may use 1 to make it less spicy. I have used Thai green chillies which are small and thin. You may use jalapeños or Serrano but in less quantity.
Cilantro leaves : 1/4 cup
Peanuts, roasted & unsalted : 2 tbsp
Garam masala : 1/2 tsp
Salt to taste
Water : 1/2 cup
Method :
Take the food processor. Add ginger, garlic, onion, roasted peanuts, green chili & cilantro leaves to the processor. Blitz it couple of times to grind it into a coarse paste.

Take a hard anodized pan. Heat oil in it. Add the coarse paste to it and cook the paste on low flame for 2-3 minutes.

Add the quartered baby eggplants, garam masala and salt to taste. Stir well. Add 1/2 cup water. Stir again.

Cover with lid. Cook on low flame for 6-7 minutes till the water is evaporated and the paste and eggplants come together.

Serve with roti or flat bread or on the side of rice.
Sonal