How to Clean the Mushrooms?
As an Amazon Associate and member of other affiliate programs, I earn from qualifying purchases.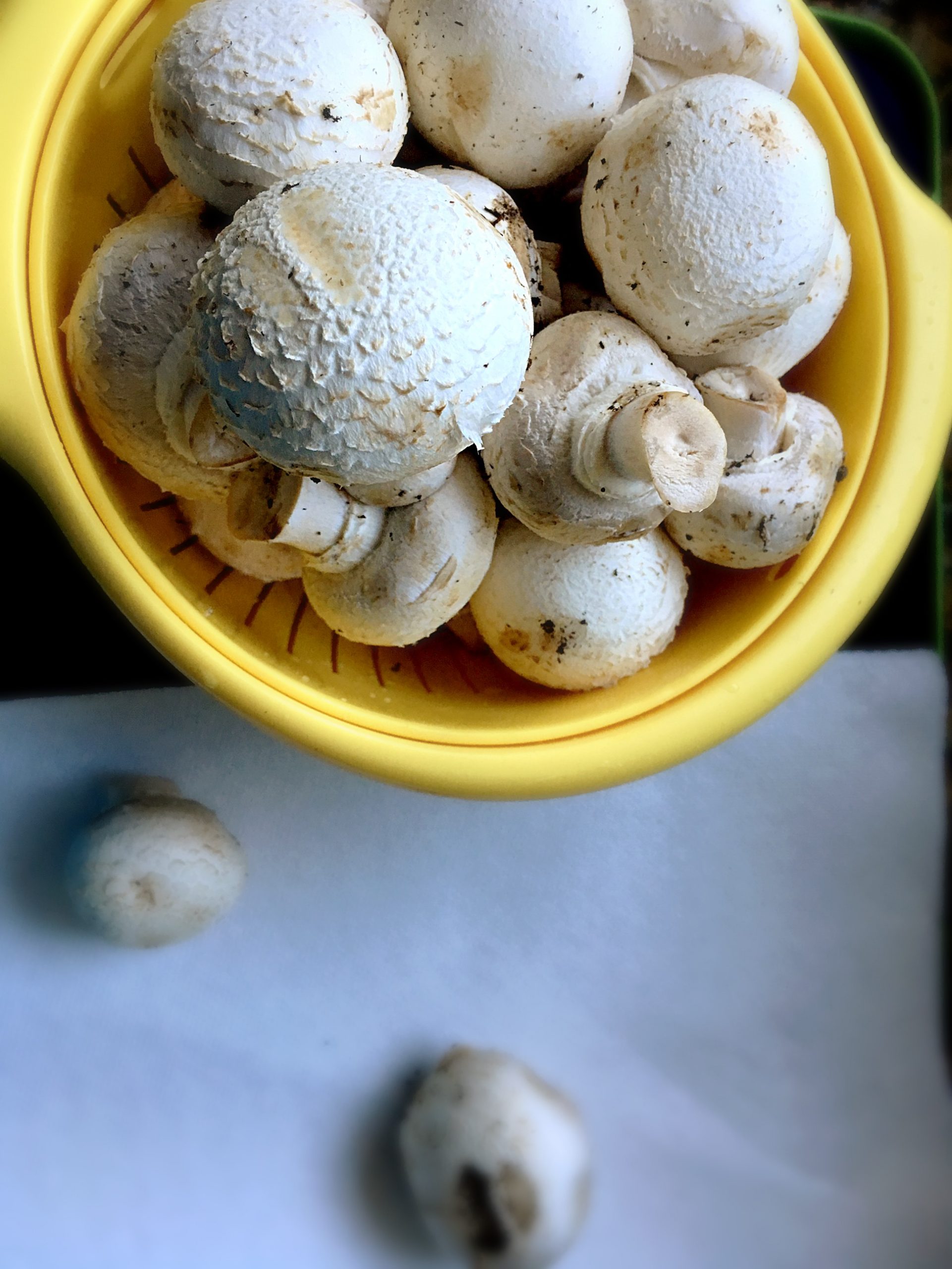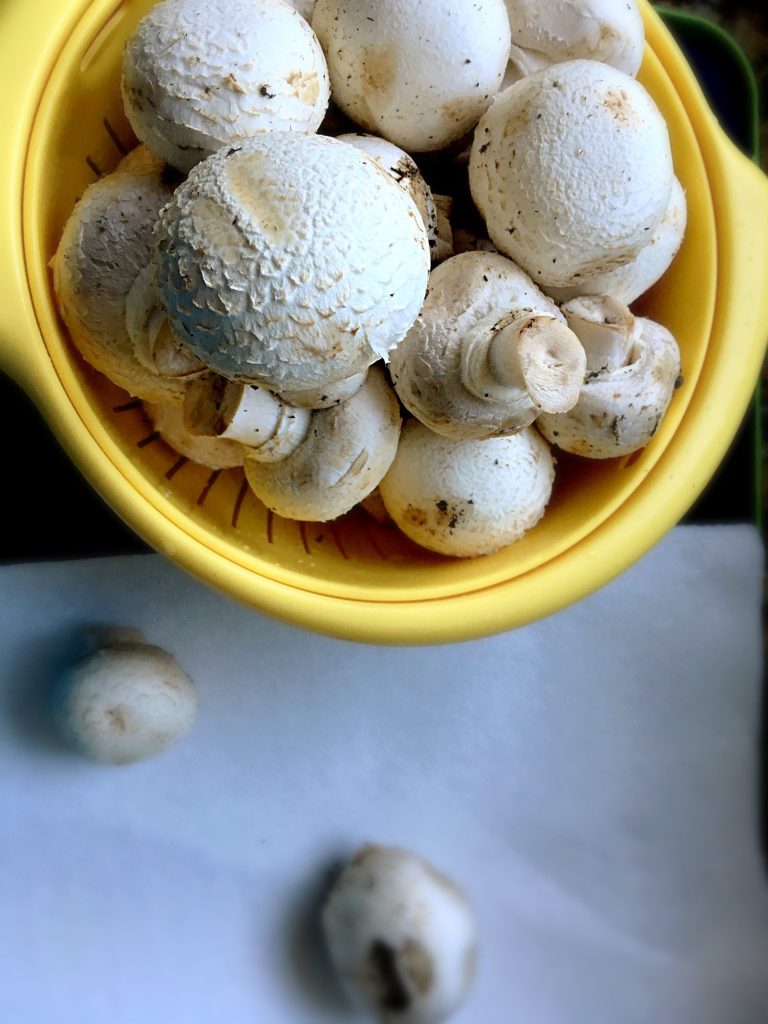 I have blogged so many Mushroom Recipes, like Burnt Garlic Mushroom,  Mushroom Palak Makhani,  Mushroom Soup,   Mushroom Kadhai   Mushroom Jalapeño Grilled Cheese Sandwich,  Caramelized Mushrooms Spicy Flat Bread,   Mushroom Achari,  Oil free Mushroom Matar Makhani,   Mushroom Tikka Masala,    Mushroom Kadhai and many more!
Everytime, I blogged these mushroom recipes, my readers asked me one question, repetitively – Sonal, How to clean the mushrooms? I never thought that it can become a blog post. But why not? It's a kitchen basic and much required. So here is the super simple way that I clean my mushrooms. 
Hope it is helpful to many!
First – Pick through the mushrooms that you have bought. Make sure, none of them have mould developing or they are wilting or mushy.
Second – Fill a big bowl with cold water. Add all the mushrooms to it and give them a quick dip in the water. Drain the water. You will see that the mud or dirt of the mushrooms will settle at the bottom of the bowl, as in picture below. Alternatively, many people wash mushrooms under fresh flowing water. Whatever way you pick, make sure that the water is cold.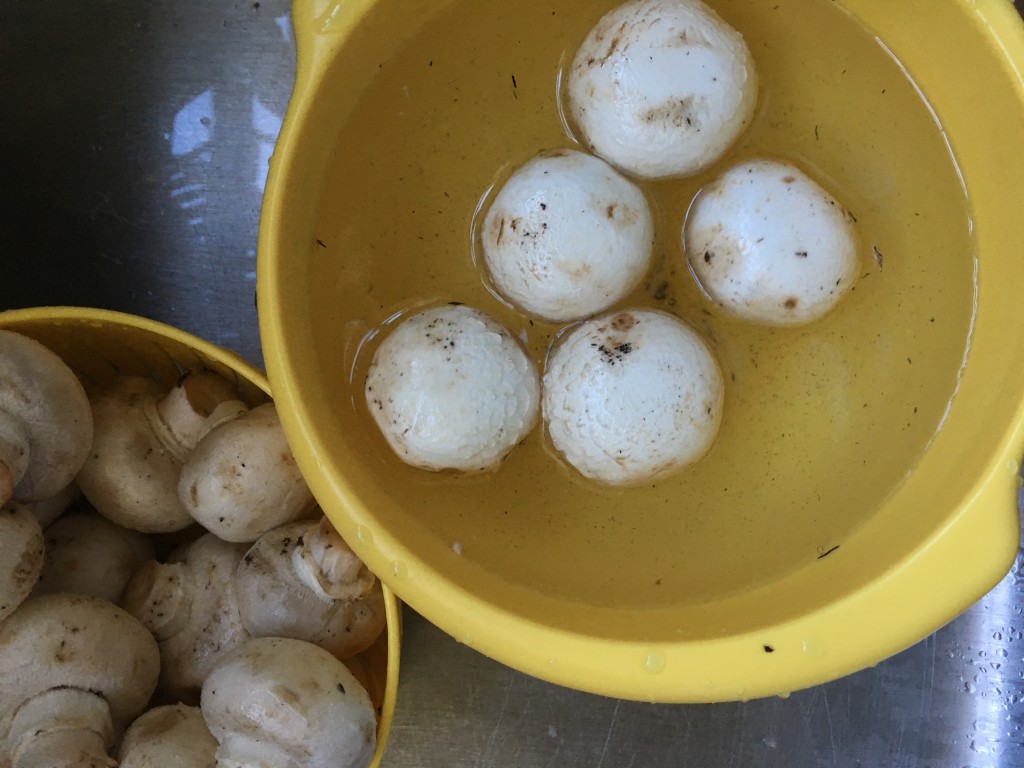 Third – Take the mushrooms out on a dry towel. Place them there. You will still see some dirt on the surface of the mushrooms. Time to clean this dirt now.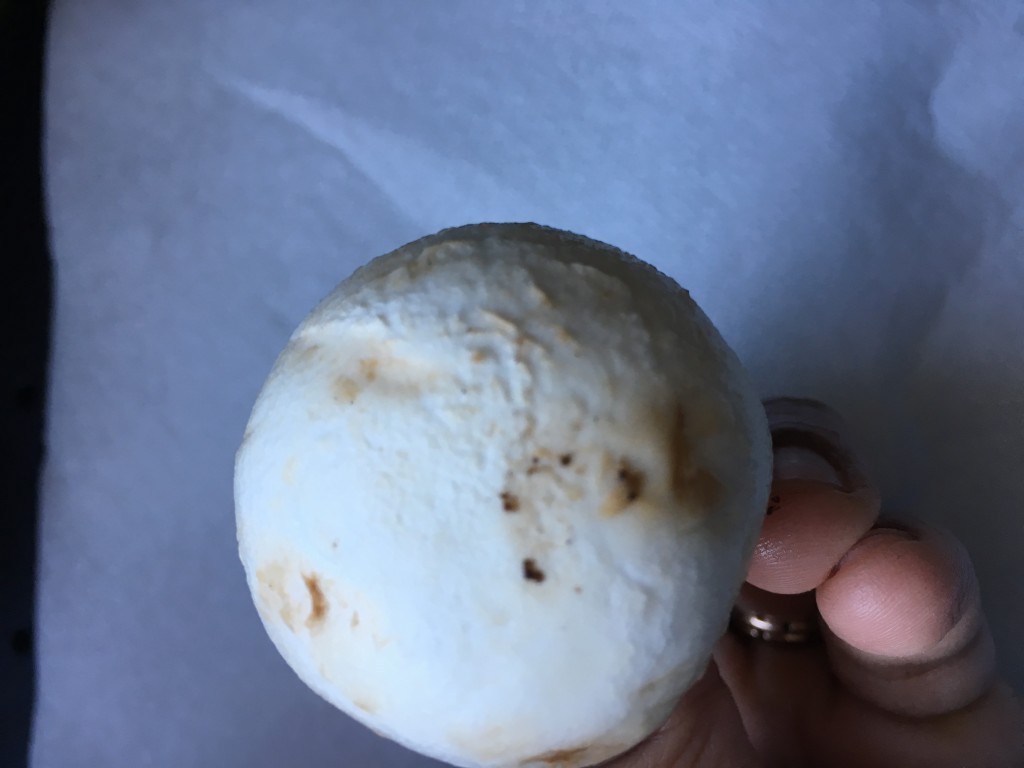 Fourth – Take a slightly wet or damp (squeezed out of water), paper towel or kitchen towel. Hold a mushroom in your hand and gently wipe it through with the damp towel from all the sides.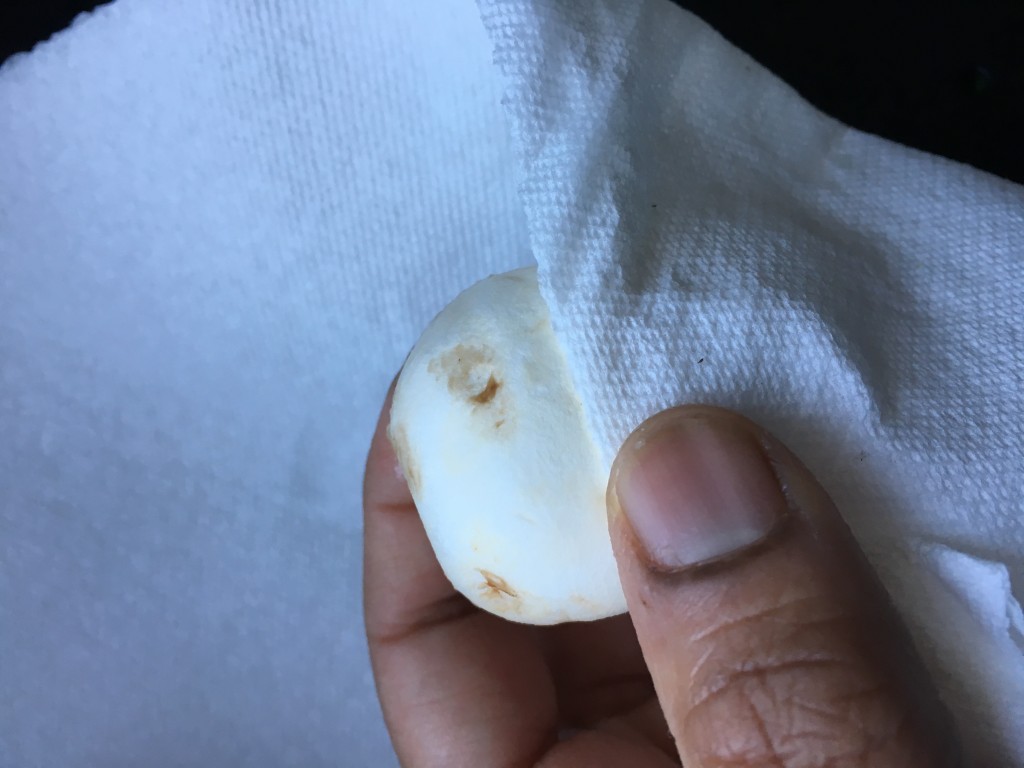 Fifth – Wipe all of them clean and store in a clean bowl. They are ready to be used.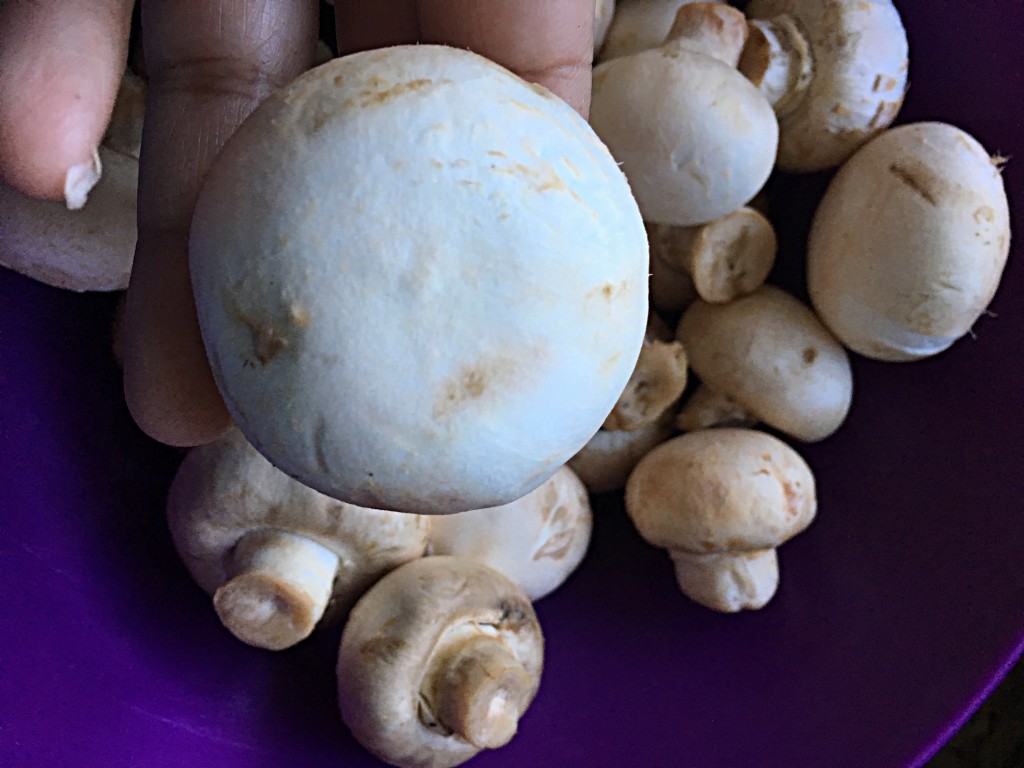 Notes – You may store these clean mushrooms in a closed container in refrigerator. Make sure that you use these within 24 hrs of cleaning. It is always advised to clean the mushrooms before cleaning though because of their delicate texture.
Disclaimer – This is a practice followed by me. It might contradict the method used by "celebrity chefs or star chefs" but that's that :).