Idli Fry
As an Amazon Associate and member of other affiliate programs, I earn from qualifying purchases.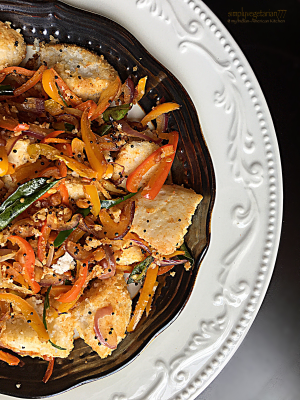 Idli hails from Southern India. It is steamed rice and lentil cake. Rice and Lentils are soaked for few hrs and grind into fine batter, then fermented overnight to steam the batter in special idli moulds. I had made Instant Rawa Idlis earlier and to be honest, idlis make the best of the breakfast, brunch and snack. These are light, good on digestion and delicious. If you like Idlis, then you will surely love Idli Fry. Even non idli lovers like this dish.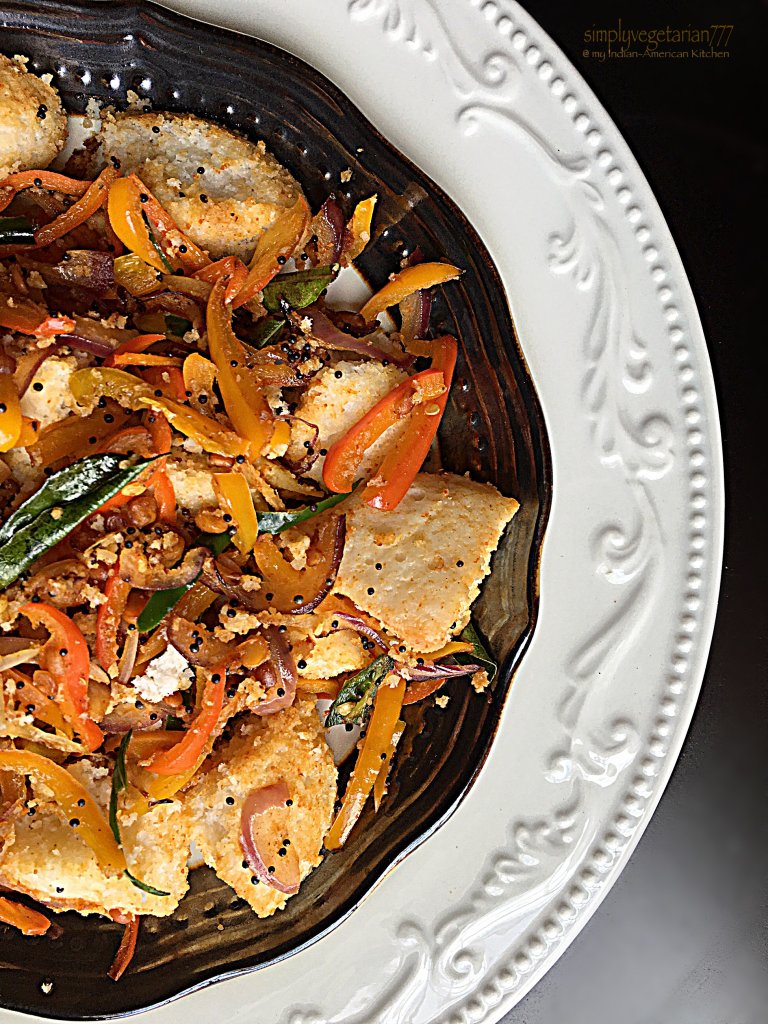 These idlis taste the best when fresh, out of the steaming pot, served with sambhar and chutney. The leftovers or the re-heated idls are good but loose their soft and spongy texture. My mother often used to re fry or re do the idlis in this situation. I always loved the re-fried idlis, prepared by mum. This is my take on her version.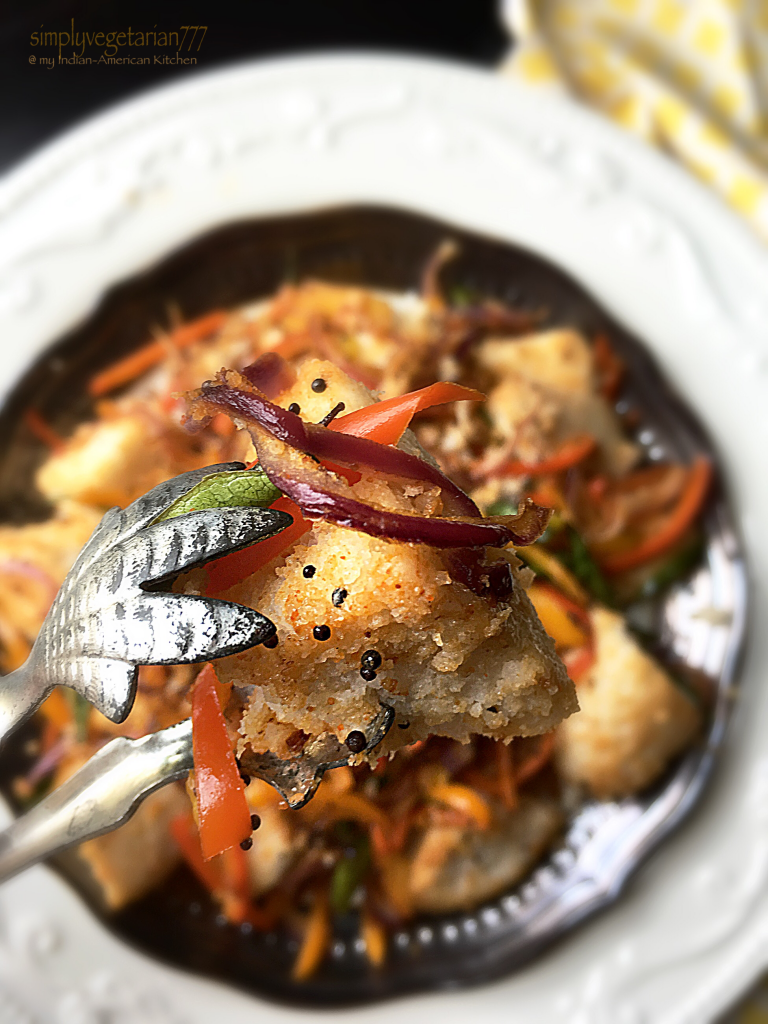 Often I have mentioned that when life is so complicated, our recipes need not be…..this particular recipe is a great example of the above. Few ingredients and 10 minutes of your time. Chop, heat and toss…that's it! ;). They are perfect for any parties, a snack or even lunch box. Keeps you full. Keeps you happy.
This is how I made it!
Idli Fry
Servings: 3
Difficulty: easy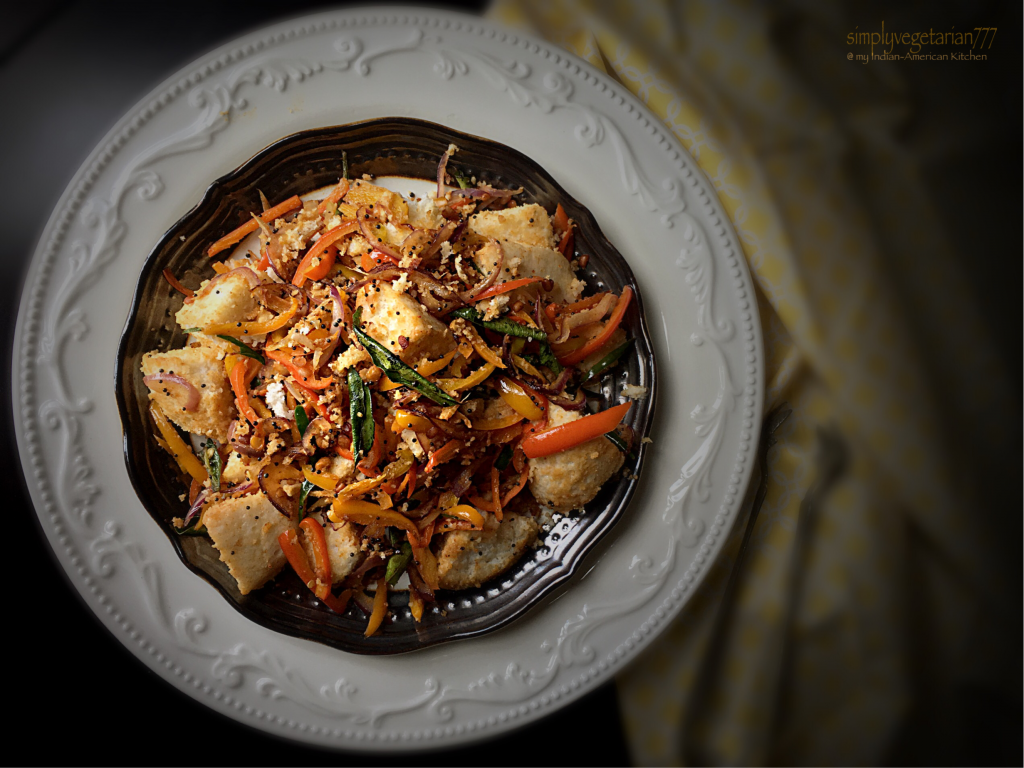 Kitchen Equipments Required
Chopping board, knife, a heavy bottom Non stick pan or hard anodized pan with lid, stirring spoon.
Ingredients
Idlis – 6 to 8, large (day old preferred)
Ginger – small piece, julienned (chopped in to thin straw like shape)
Green Chili – 2, julienned
Onion – 1/2, medium, julienned
Bell peppers / Capsicum – 1/2 to 3/4 cup, julienned (colorful or green)
Curry Leaves – 1 twig, 7 to 8 leaves
Oil & Spices
Oil – 1 tbsp
Mustard seeds – 1 tsp
Urad Dal – 1/2 tsp
Chana Dal – 1/2 tsp
Sambhar powder – 1&1/2 tsp
Salt to taste
Method
Cut all the idlis into 4 pieces each and set aside.
Heat oil in the hard anodized pan or non stick pan and add mustard seeds, urad and chana dal, cuury leaves to the pan. Reduce the heat to medium.
Once the dals turn slightly golden, add thinly sliced onions and bell peppers along with sambhar powder and salt to the pan. Increase the heat and toss the vegetables on high heat for about 3 to 4 minutes.
Now add quartered idli pieces to the pan. Fold the vegetables and idli pieces gently together so the idli pieces get coated with spice mix well.
Cover with lid and let steam on lowest heat for about 2 miutes.
Remove the lid. Switch off the flame. Gently plate the idlis in serving platter and serve them hot with chutneys of your choice. Your Idli Fry will be loved by family, friends and kids equally.
I had a great time tossing Idli Fry in my Indian American Kitchen. I am sure that you are going to be a super hit and most favorite person in the family and amongst friends, when you feeds them these fabulous idlis.
Sonal