Instant Mango Pickle
As an Amazon Associate and member of other affiliate programs, I earn from qualifying purchases.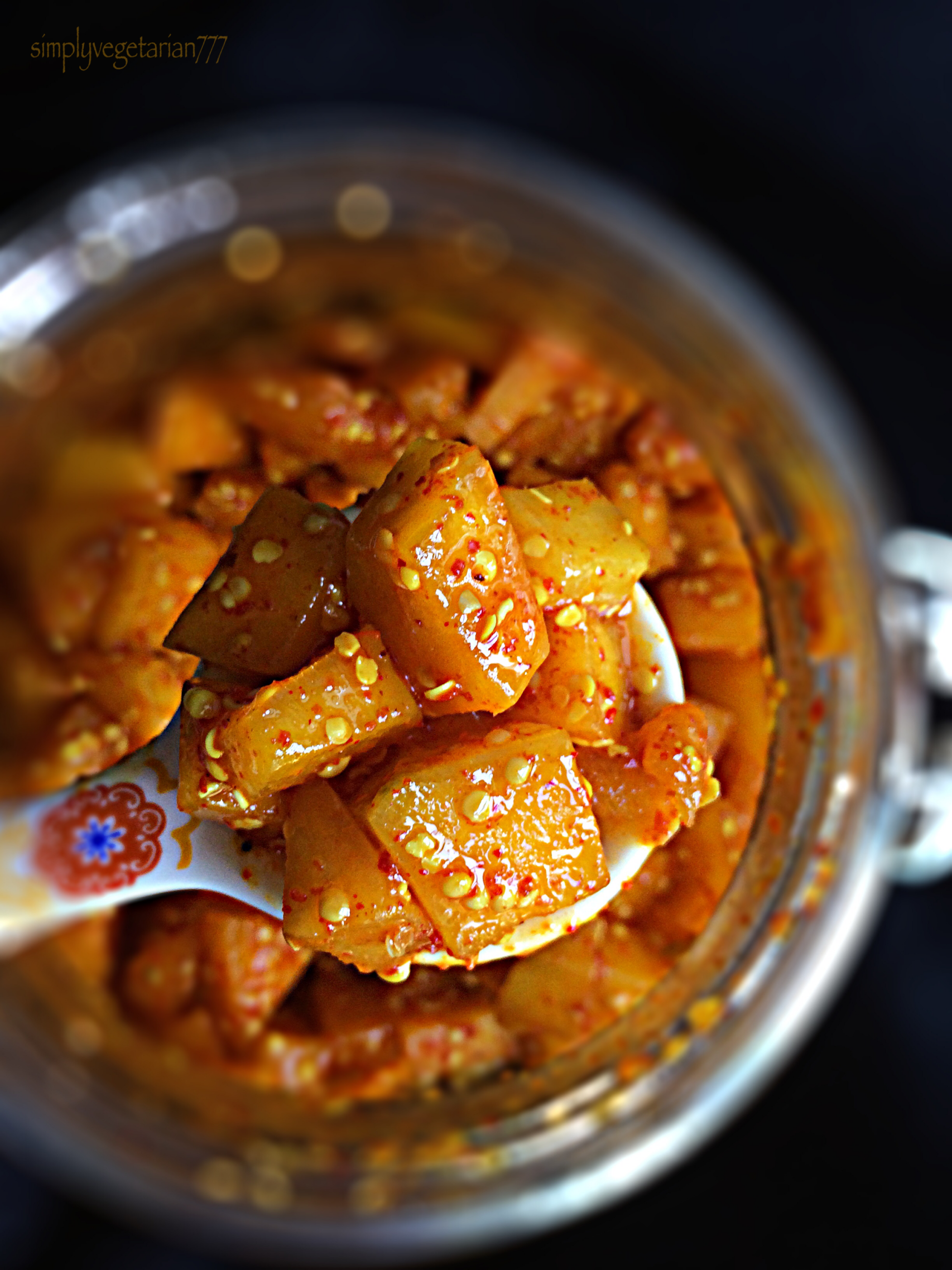 Instant Mango Pickle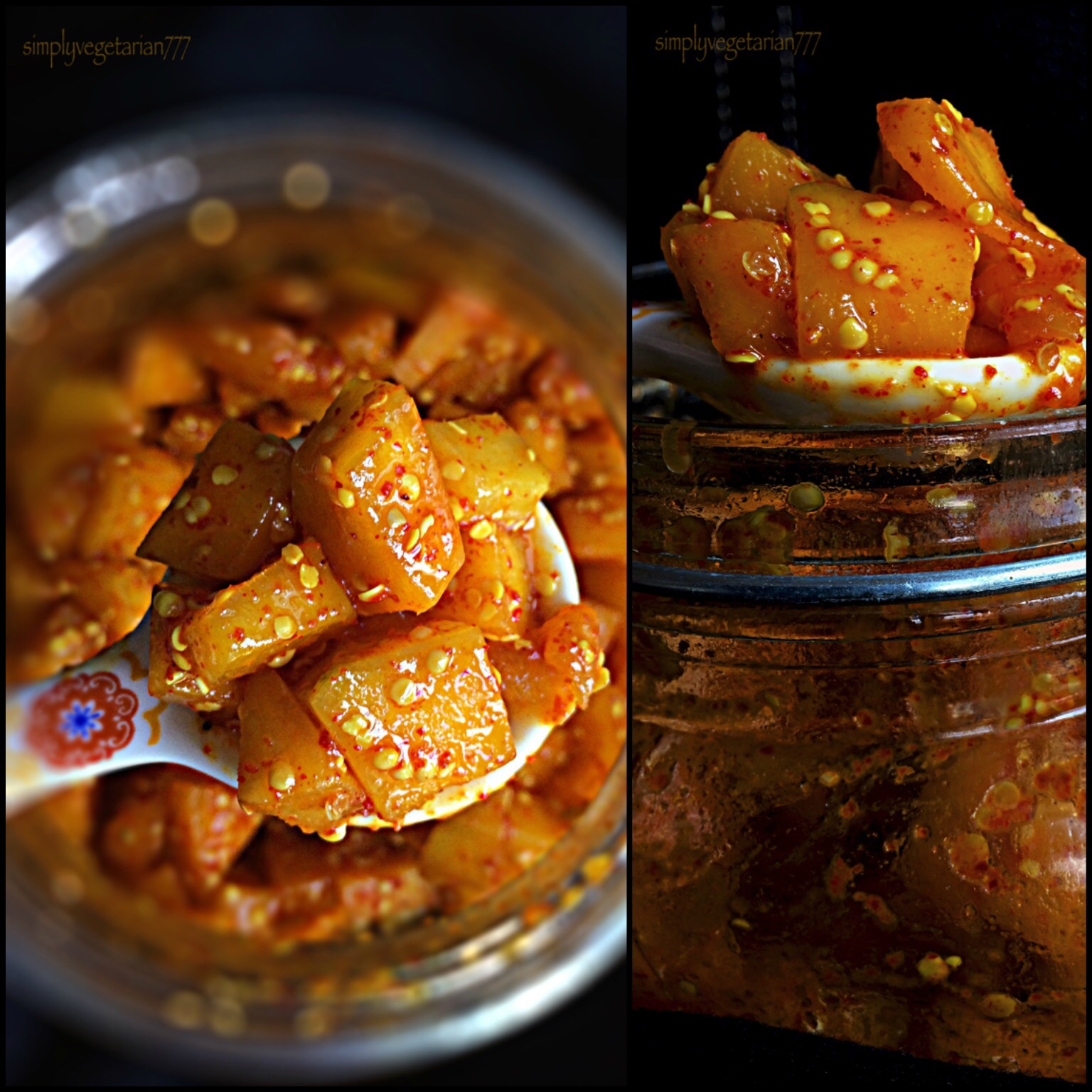 I bought some mangoes, a few days ago. They looked fabulous from the top, nice green & red and tender at the touch. Excited, I started slicing these beauties and realized that they were still raw from inside. As much disappointed as I was, the child inside me was tickled. Raw Mango? Sour! Tart! Yummy!  Just like childhood days.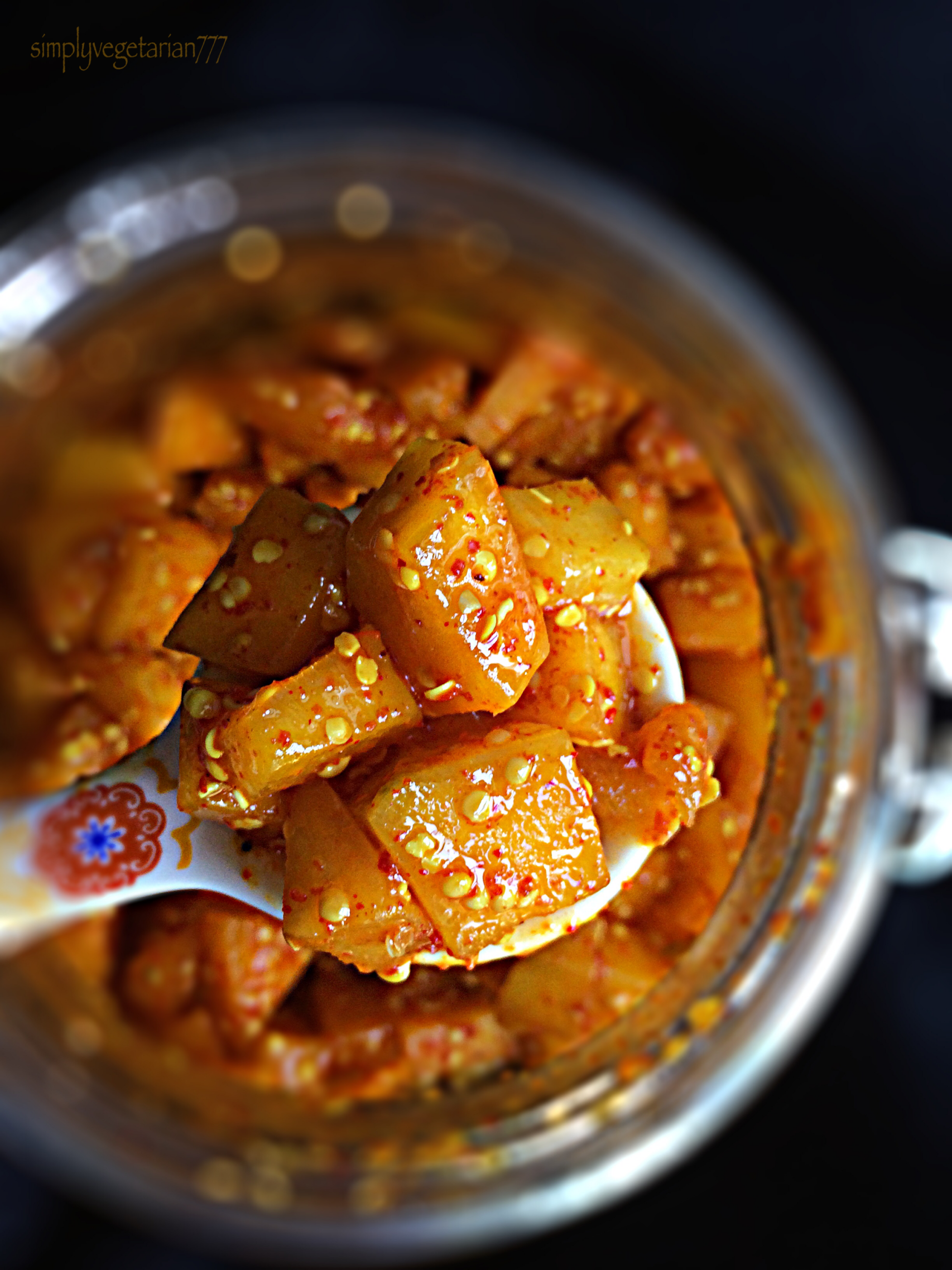 I remembered that one of my very close friend (Isha), used to make this instant mango pickle every summer. I called her up and got the recipe. Never in my life, I had thought that I would pickle mango. There is always a "first time".
I promise that once you make this pickle, it will be demanded every time. It is that easy, simple and instant that anybody can make it. There is no scope of spoiling it.
Instant Mango Pickle
Servings: 2 cups
Difficulty: easy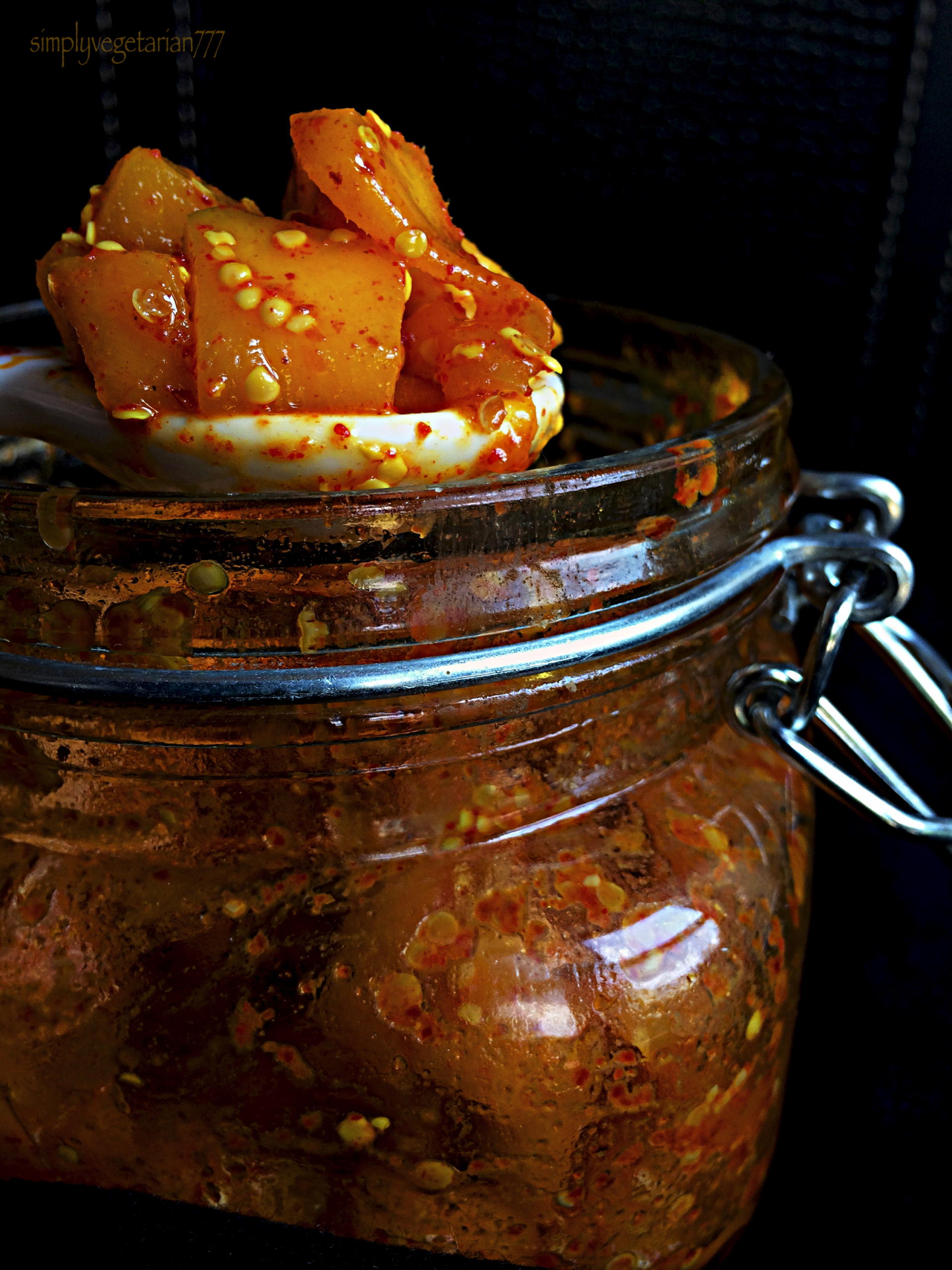 Kitchen Equipments Required
Chopping board, knife, a clean and dry glass jar, a ceramic or wooden spoon.
Ingredients
Raw mango – 2 cups (1 large mango), washed, peeled and finely chopped into very small pieces.
Salt – 1/2 tbsp
Rai Kuria / Mustard seeds coarsely ground – 1/2 tbsp
Red chili powder – 1/4 to 1/2 tbsp
Turmeric – 1/4 tsp
Olive oil – 1 tbsp
Method
1. Take the dry glass jar. Add all the ingredients as mentioned above besides oil. Toss well.
2. Add oil. Toss again. Keep it for 3-4 hours. It is good to eat.
3. Mine lasted outside, without getting spoiled for 2-3 weeks. If you have any doubt, refrigerate it.
Note – since it is instant pickle, make only small quantity at a time.
Make it tomorrow and enjoy!
I had a great time turni get the Raw Mango into Instant Mango Pickle. I am sure you will have a good time as well.
Eat Happy! Stay Happy!
Sonal