Lauki Kuttu Kofte in Peanut Coconut Curry : Fasting Recipe
As an Amazon Associate and member of other affiliate programs, I earn from qualifying purchases.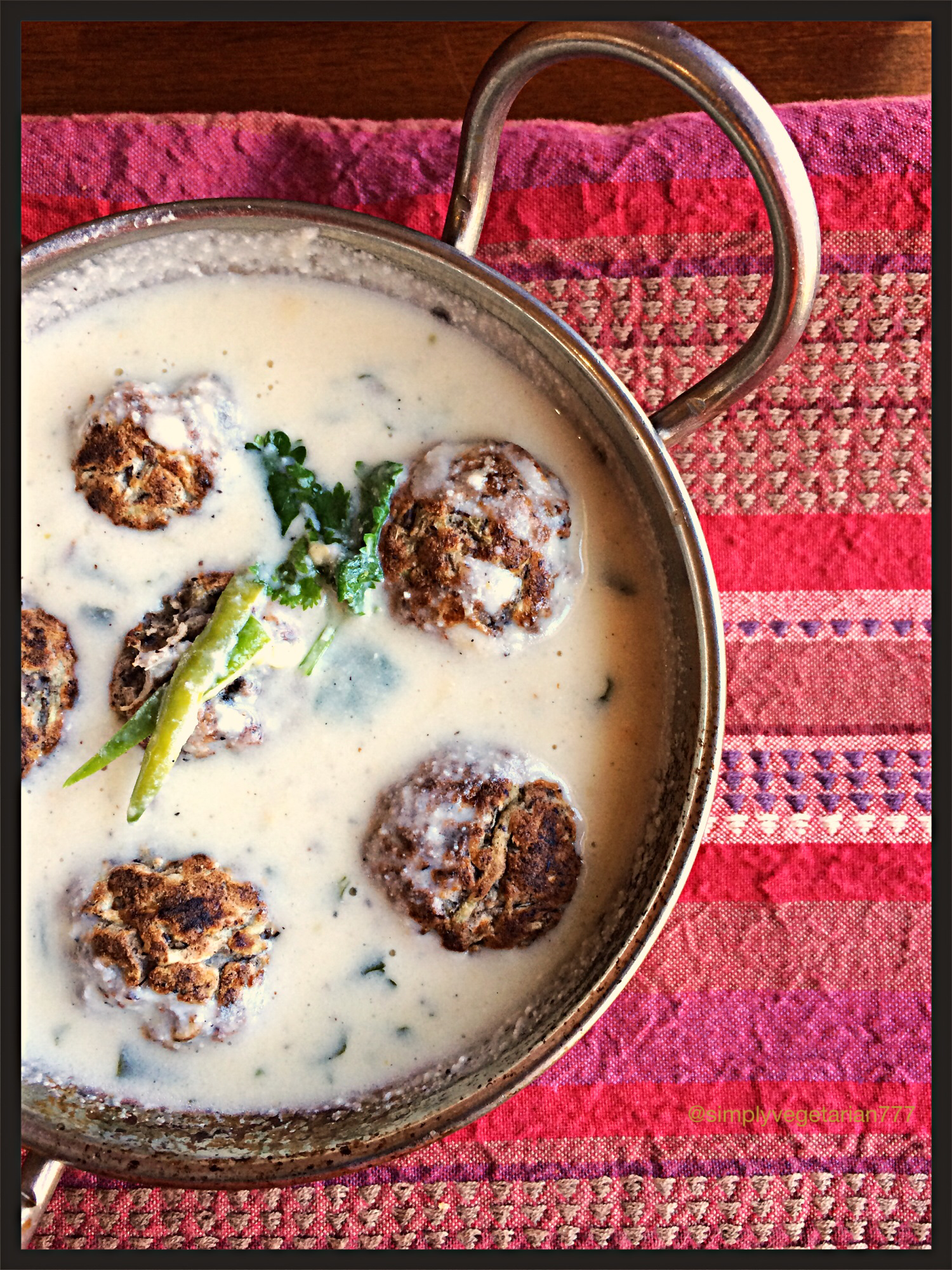 Here comes the festival for which I wait the whole year. From this day till October 23rd, it will be non stop celebration.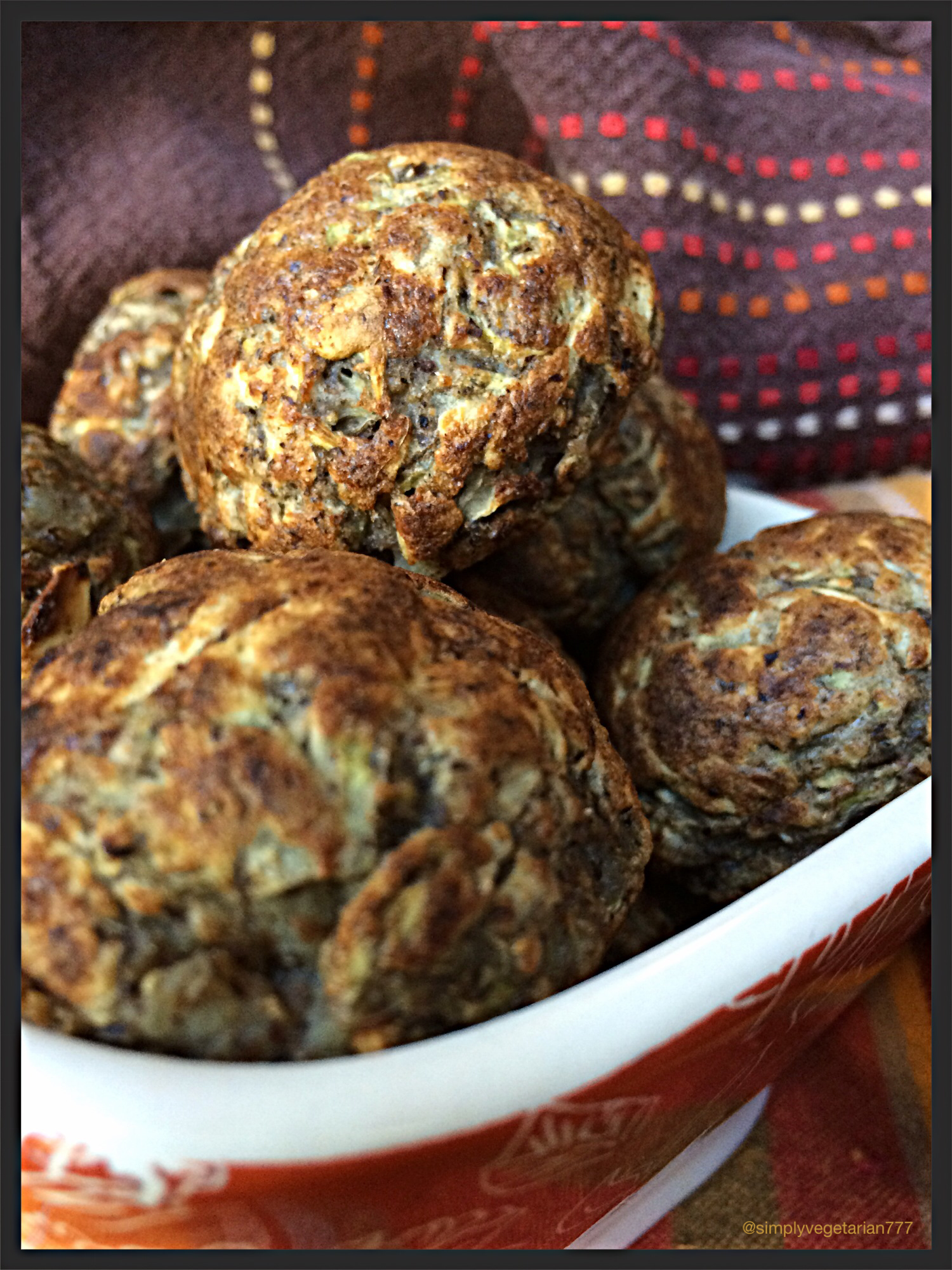 Navratri starts today. Nav means 9 and Ratri means night. It is believed that Goddess Durga fought with the demon Mahishasur for 9 days to free the earth from his misdeeds and cruelty. That is one belief which is prevalent in Hindu Mythology. Another scientific side of observing fasts during these days is the change in weather. Yes it is a detox time, going gluten free and getting our bodies ready for winter. In most regions, people avoid any consumption of meat, eggs and alcohol including garlic and onions. Mostly roots and tubers are consumed with squashes included. Nuts, milk, yogurt consumption is on high. The most commonly used spices are black pepper, rock salt, fresh ginger, green chillies and fresh cilantro.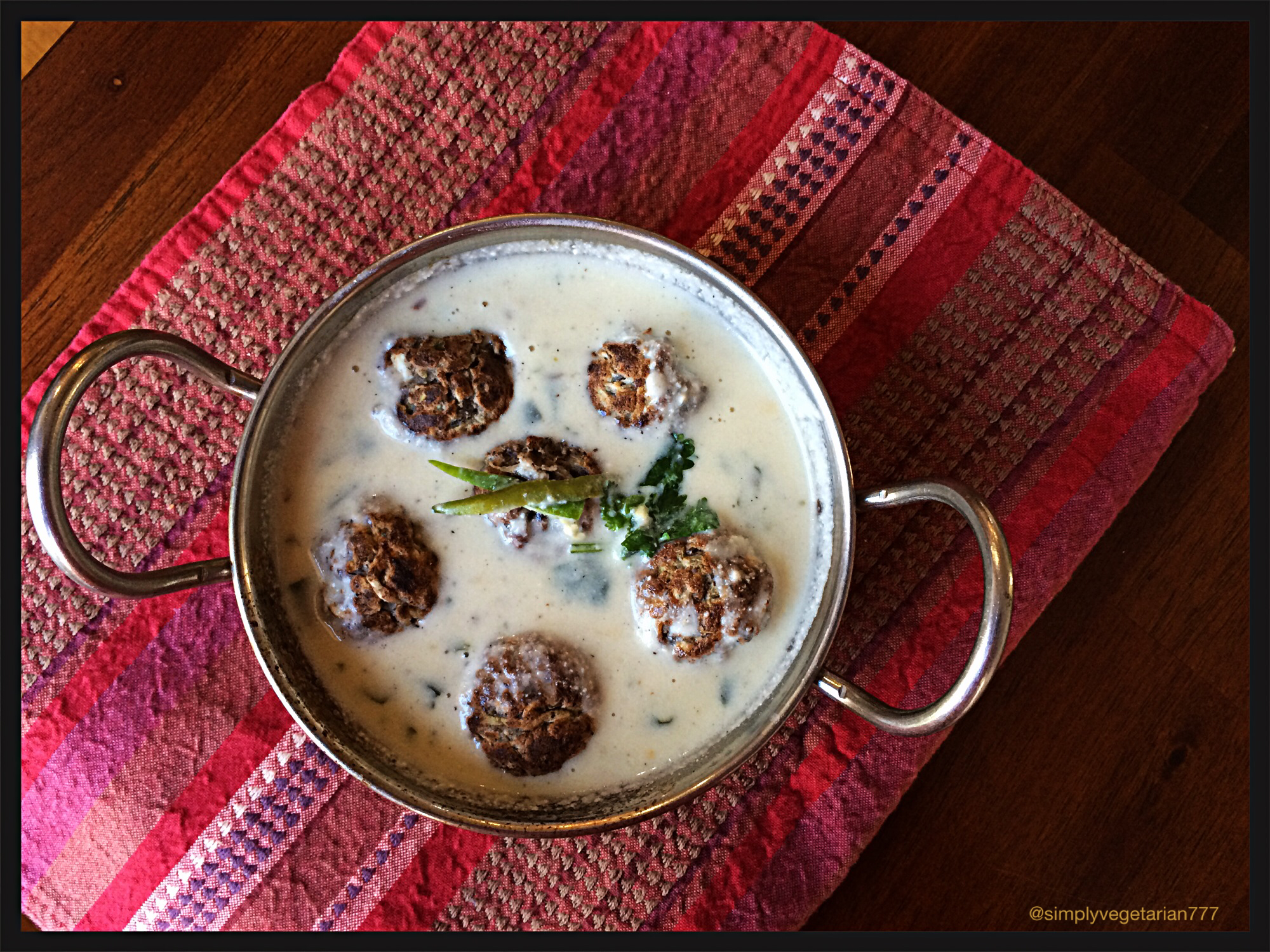 I used Lauki / Calabash and Kuttu / Buckwheat flour to create koftas in Paniyaram / Abelskiever Pan. For the curry, I used peanuts, coconut, yogurt and ginger & green chilly as a base.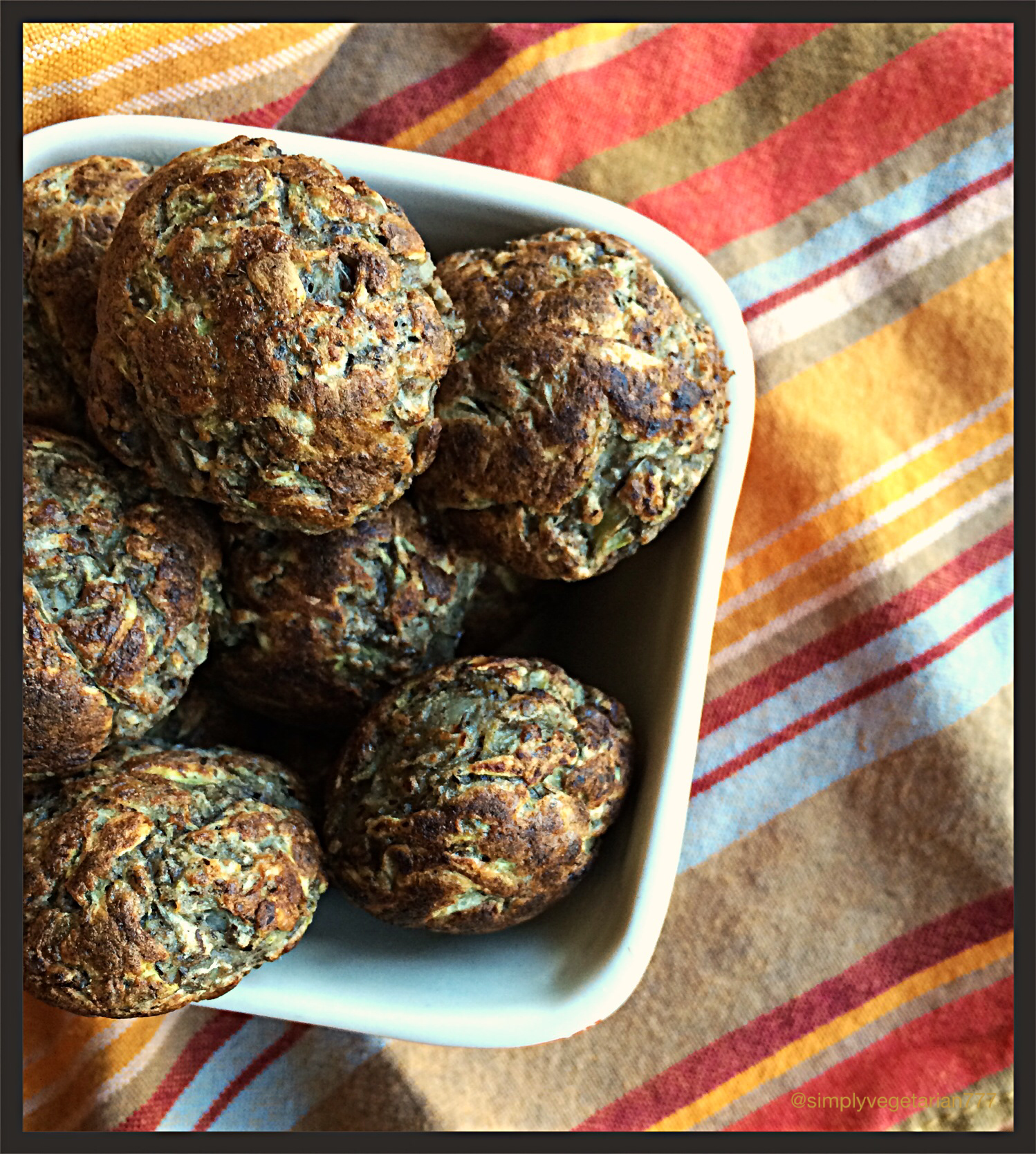 Let's make the koftas first! This is so versatile. I used it in a curry and also dunked in some beaten yogurt and green chutney.
For Koftas, you need :
Lauki / Calabash : 2 cups grated and packed.
Kuttu ka ata / Buckwheat flour : 3 to 4 tbsp
Ginger : 1 tsp, grated
Sendha namak / rock salt : to taste. Sendha Namak is recommended for blood pressure patients instead of regular salt. It has lower sodium components.
Balck pepper : to taste
Method : Refer to the pictogram given below.
Take a bowl. Add grated lauki, ginger and salt n pepper to it. Add buckwheat flour to the mixture, 1 tbsp at a time. Start binding it together in a dough-ish batter.

Heat the paniyaram pan. Grease it lightly. Pinch 1 tbsp dough and shape it slightly like a ball. Add it to the mould. Finish like wise.

Cover the pan with lid for 3-4 minutes and cook on medium flame. Remove the lid, flip it carefully with wooden stick or chop stick. Cook on the other side too for another 3-4 minutes, till browned.
Note : you may deep fry these too!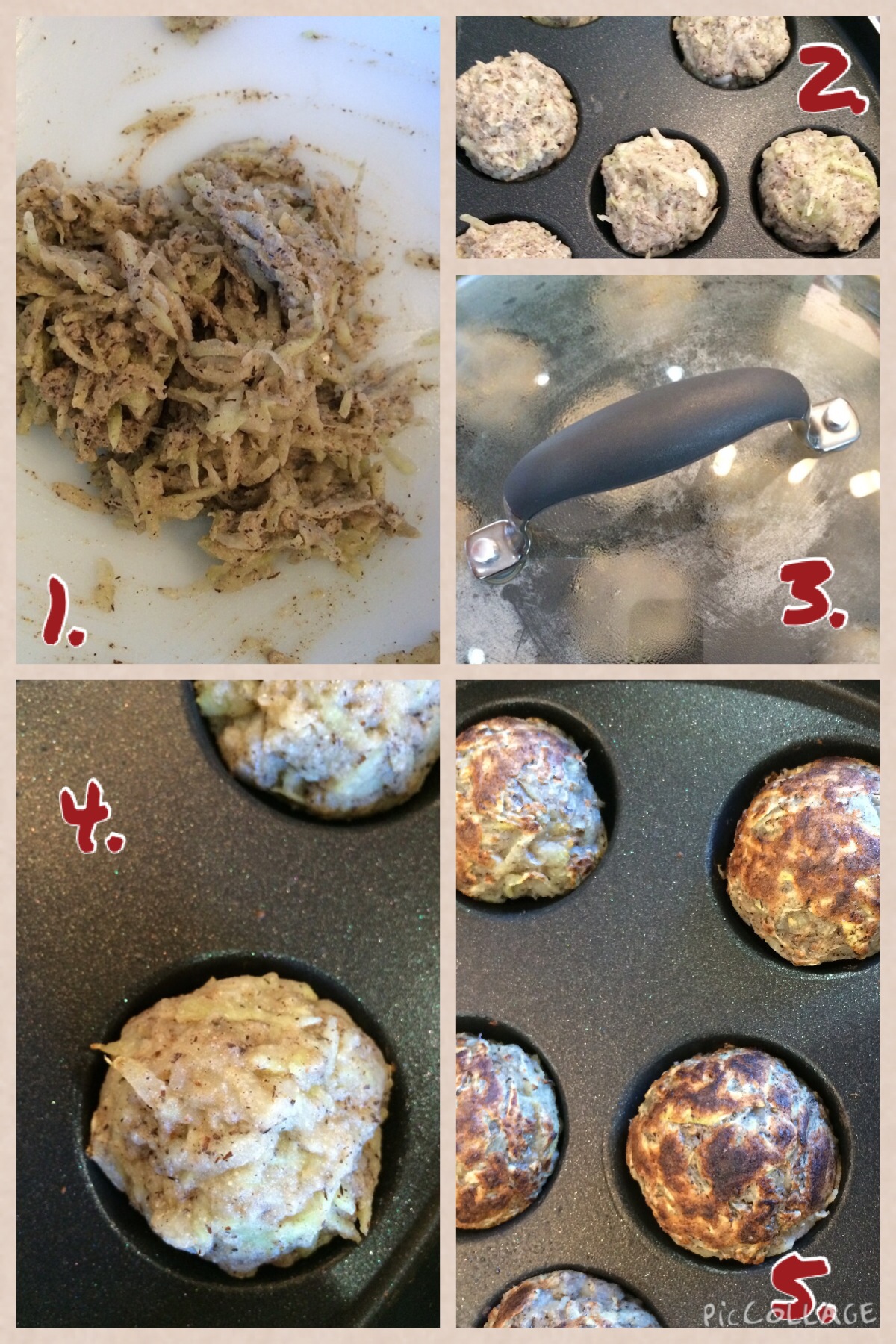 These are good as is with chutney !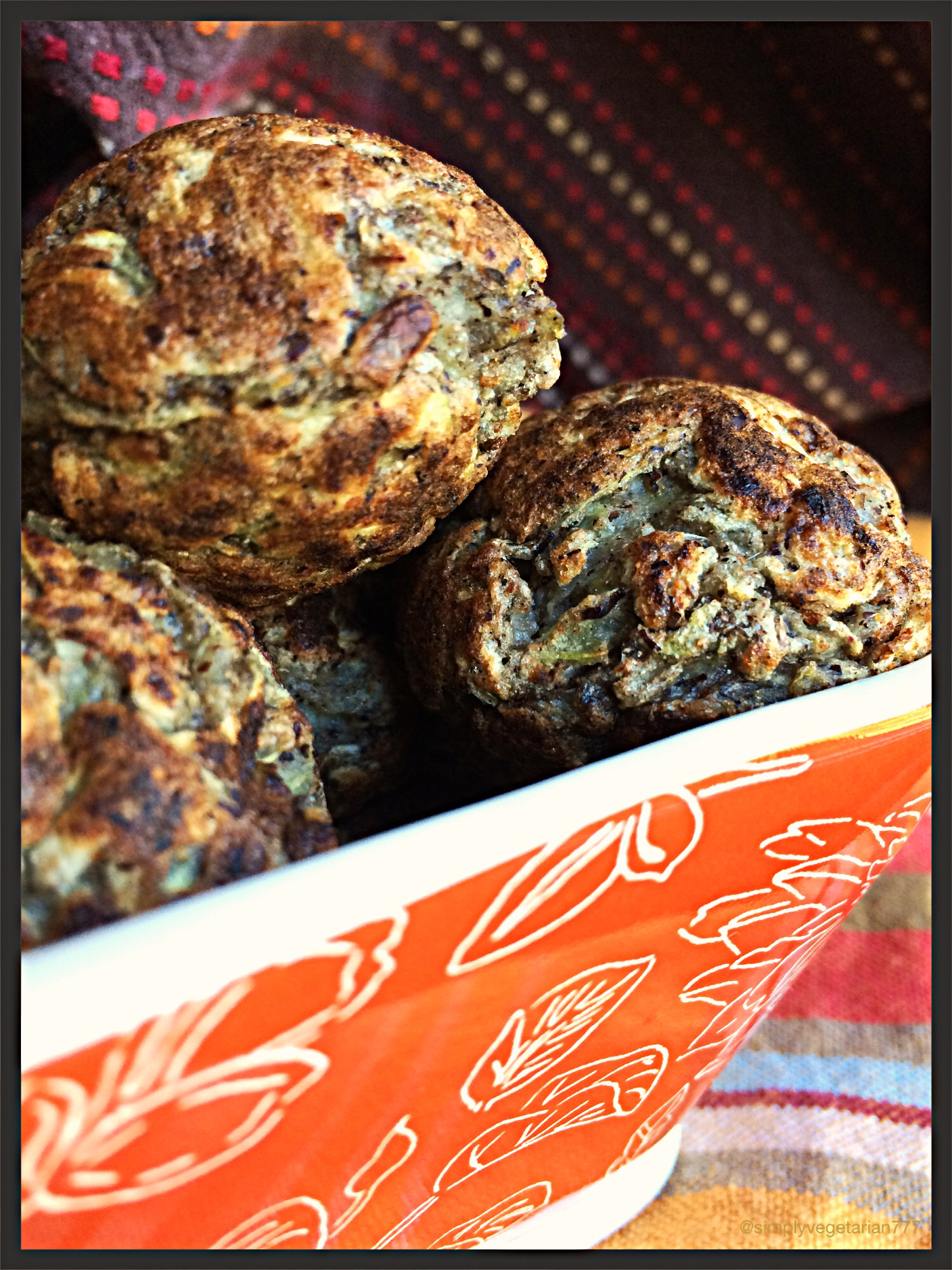 Making the Curry now !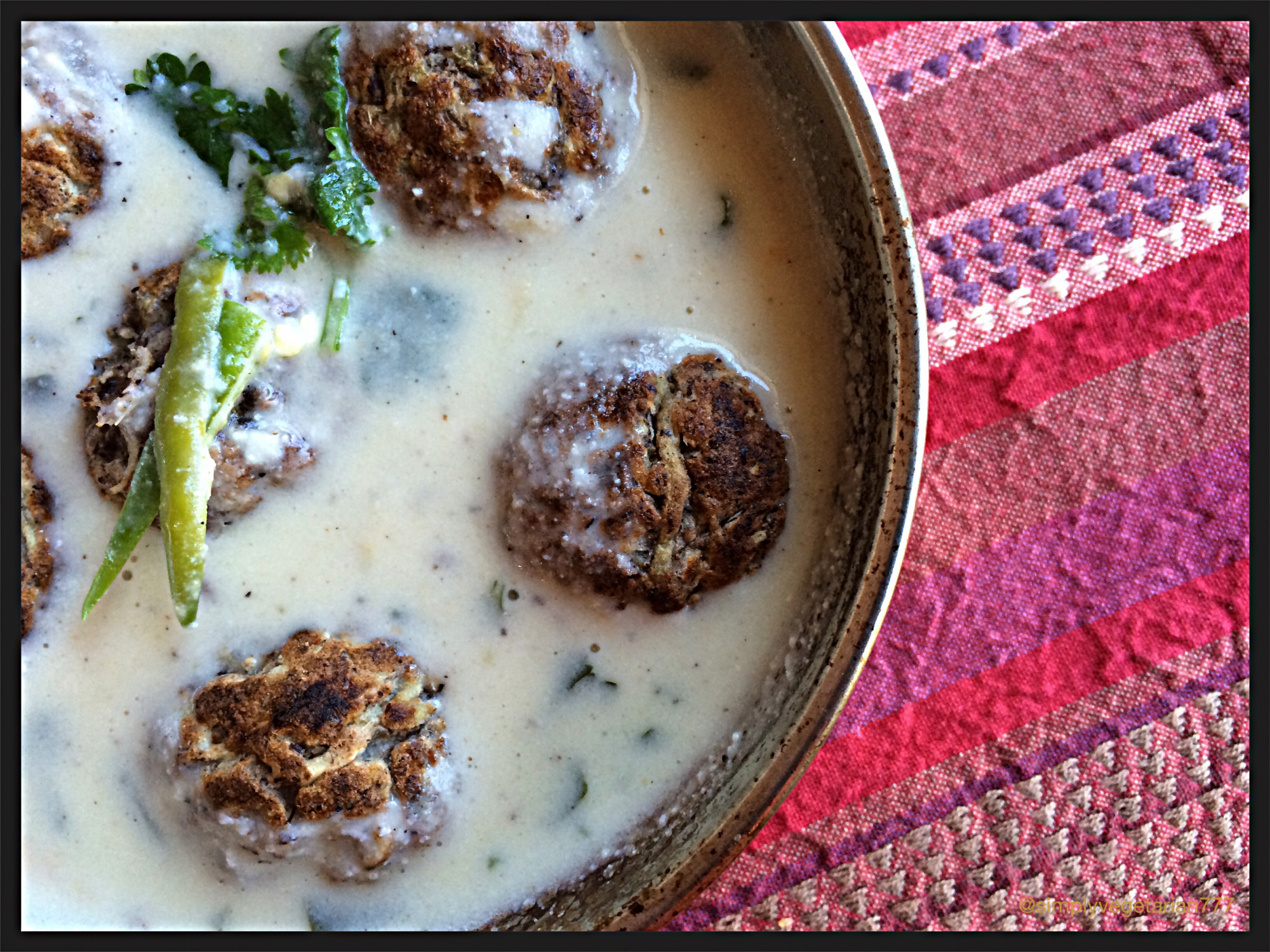 Ingredients :
Oil : 1 tsp
Cumin seeds : 1/2 tsp
Peanuts, dry roasted : 3 tbsp
Coconut, dry and unsweetened : 1 tbsp
Yogurt : 2 tbsp
Ginger : 1 small piece + 7-8 julienned slices
Green chilli : 1 whole + 1 slit into four
Black pepper : 1/8 to 1/4 tsp
Sendha Namak : to taste
Water : 1 cup
Method :
Take the blender, add roasted peanuts, coconut powder, piece of ginger, 1 green chili, yogurt and little water to make a paste. Blend till it becomes a think paste.

Heat oil in a non stick pan. Add cumin seeds. Once it crackles, lower the flame. Add slit chili and ginger slices. Sauté for few seconds.

Add peanut and yogurt paste to the pan. Sauté for few minutes till it gets thick.

Add 1 cup of water and salt and black pepper. Stir. Cover and cook
On lower medium flame for 7-8 minutes.

Curry is ready. Add koftas to it before serving.
Note : You may add plantain koftas, boiled potatoes to this curry.
Adapt it to your style.
Do try it this navratri!
Sonal