Lemon Cake Loaf – Happy 4th of July
As an Amazon Associate and member of other affiliate programs, I earn from qualifying purchases.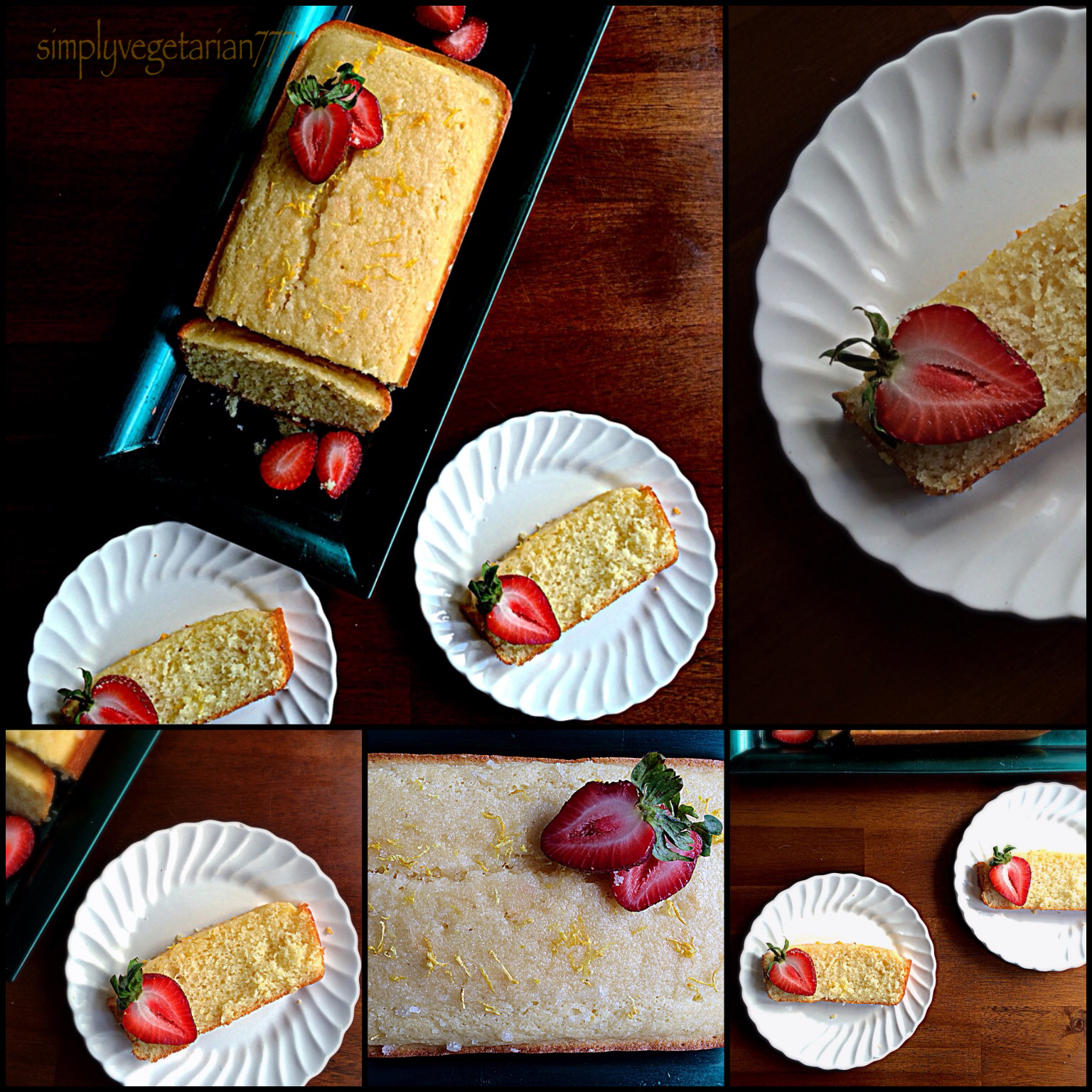 Happy 4th of July Folks! Finally a long awaited weekend for many Americans. A weekend filled with lot of Barbeques, grilling, park picnics, backyard get togethers and pot lucks. A weekend where, Americans rejoice the sweetness of freedom and independence. A weekend to celebrate American Independence Day!
Bringing an easy and delicious dessert to share this weekend with family and folks. It yells Summer all over 😀. It's lemony! It's citrus, ofcourse! It's pure golden sunshine! I think this is going to be my favorite cake from now on. Sharing this cake at Angie's Fiesta Friday, co-hosted by J & J team aka Josette and Julie !
This is how I made it!
This recipe is adapted from "1 mix, 100 cakes" by Christine France!

Lemon Cake Loaf
Servings: 10-12 slices
Difficulty: easy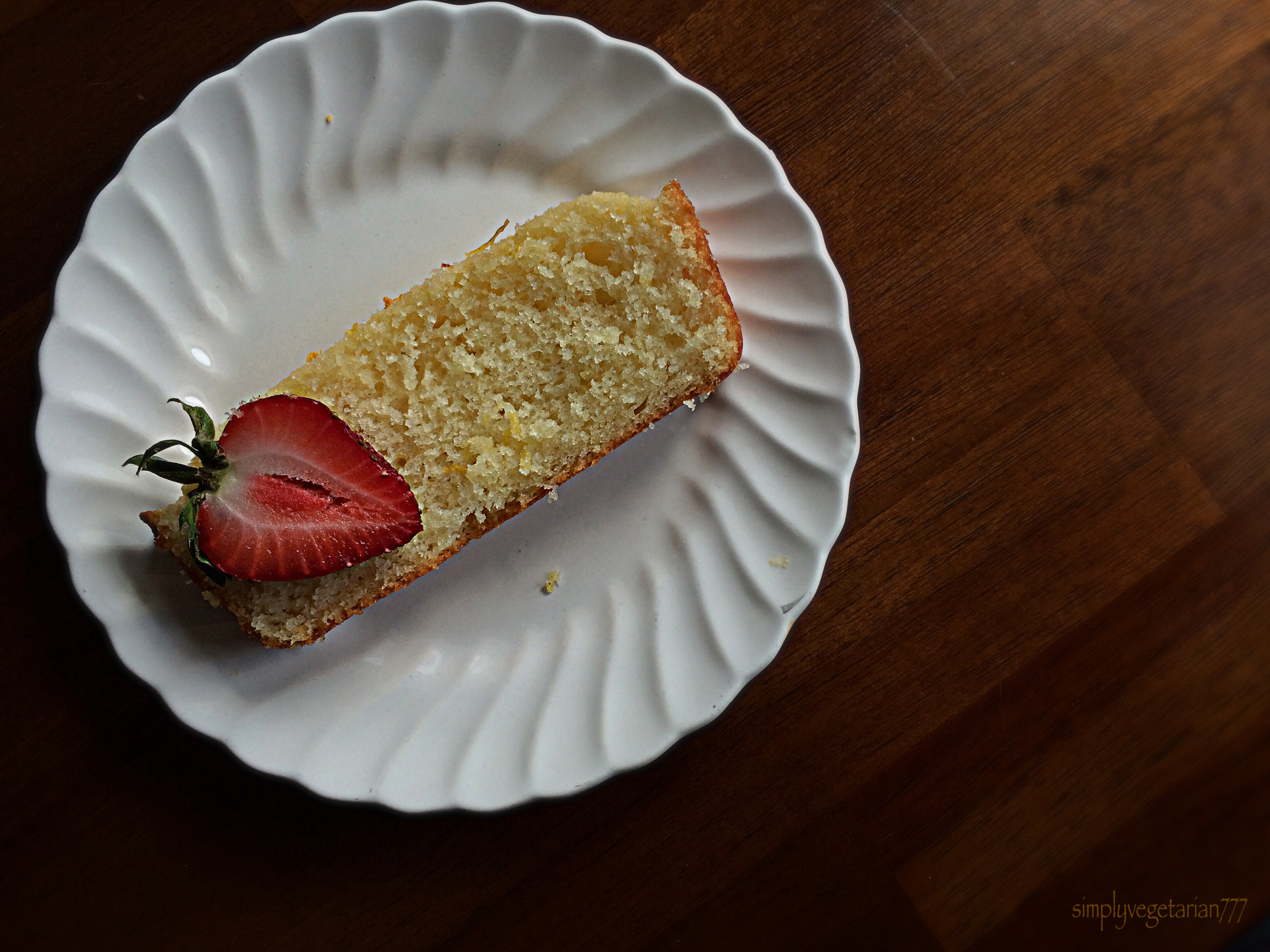 Kitchen Equipments Required
Big bowl, a microwave safe bowl, a small bowl, fork or stirrer, sieve (chhalni), 5 cup loaf pan, cooling rack
Ingredients
Oil or melted butter – for greasing the pan
All purpose flour – 1&1/2 cups
Baking powder – 1 tbsp
Butter – 1/2 cup, melted and cooled
Sugar – 1/2 cup, fine quality. (I normally decrease the sugar quantity from the original recipes since the book recipes call for too much sugar. If you like your cakes sweeter, then use 3/4 cup).
Eggs – 3, beaten
Lemon Zest/Rind – of 1 lemon, finely grated, approximately 1&1/2 tbsp
Lemon juice – 2 tbsp
Syrup (optional)
Fine confectioner's sugar – 2 tbsp
Lemon juice – 1 tbsp
Method
1. Preheat the oven to 350*F/180*C. Grease the cake loaf pan.
2. Take the big bowl. Sift flour and baking soda in it. Stir.
3. Add melted and cooled butter, sugar and eggs to the bowl. Beat well with fork or stirrer into a smooth batter.
4. Now add lemon rind and lemon juice to the batter in the bowl. Stir well.
5. Pour the batter into the greased pan. Flatten it out with spoon or spatula. Tap the pan on the counter to release any trapped air.
6. Bake it in the oven for 30-35 minutes till the tooth pick comes out clean with little crumb. It will rise well and be nice yellow on the surface and golden in the edges.
7. Take the pan out and transfer to wire rack. Let rest for 5-7 minutes and then gently take out out of the pan and let rest on a lined surface.
8. Syrup – Put the confectioners sugar and lemon juice in a pan and heat gently without boiling, stirring until the sugar dissolves.
9. Prick the top of the cake several times while it's still warm. Slather the syrup over it and garnish with some more lemon zest.
Cut and serve in Slices!
Have a great 4th of July, Folks!
Sonal!