Maggi / Ramen Spice Noodle Soup
As an Amazon Associate and member of other affiliate programs, I earn from qualifying purchases.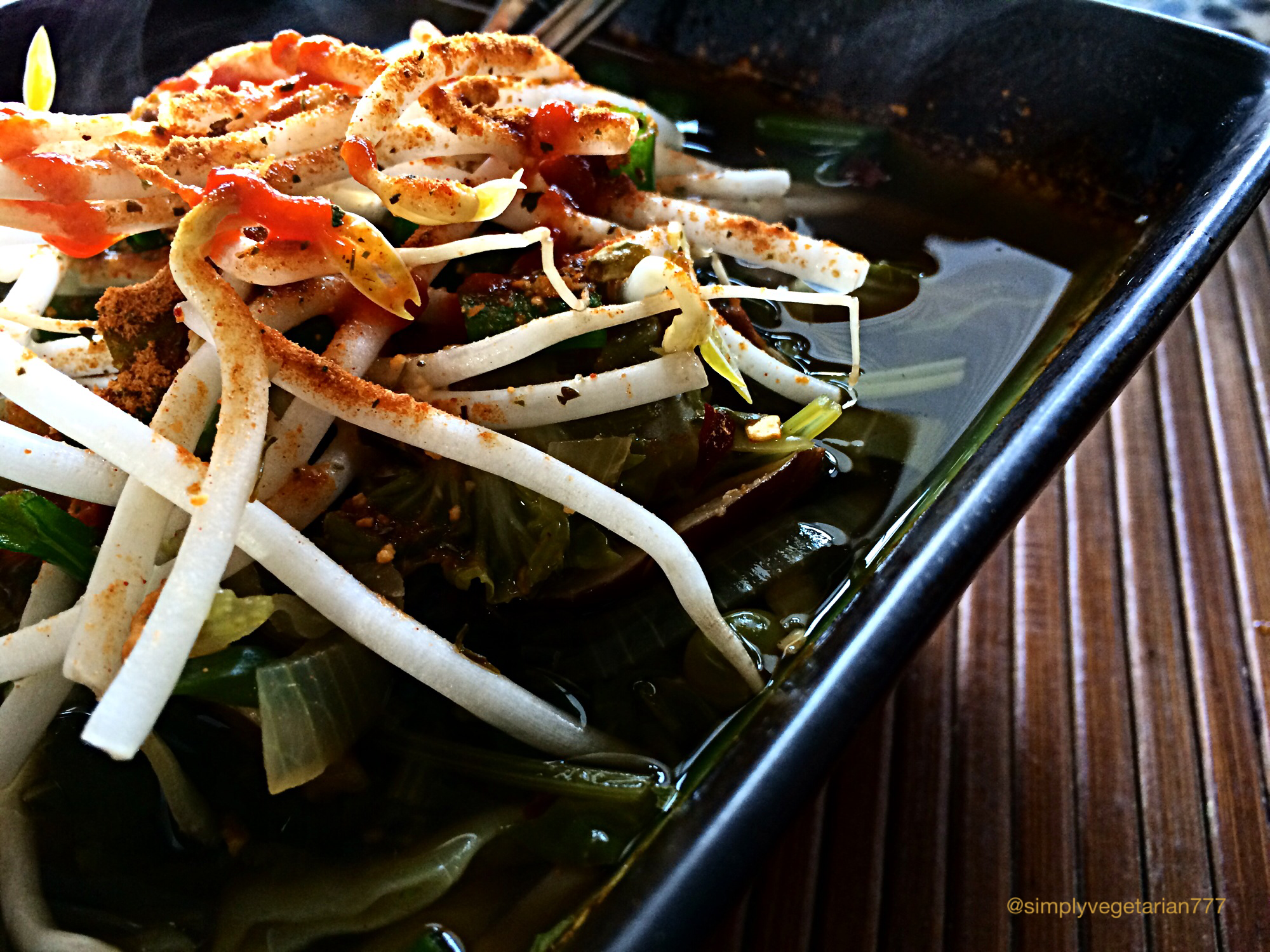 There is nothing like a good bowl of hearty soup on a cold winter day when you are tired to the bones. Warm, comforting, Spicy and Cozy Soup! Yes, Soups can be cozy :). To make it a meal, I added some noodles to the soup when serving. It was just slurrrrpelicious!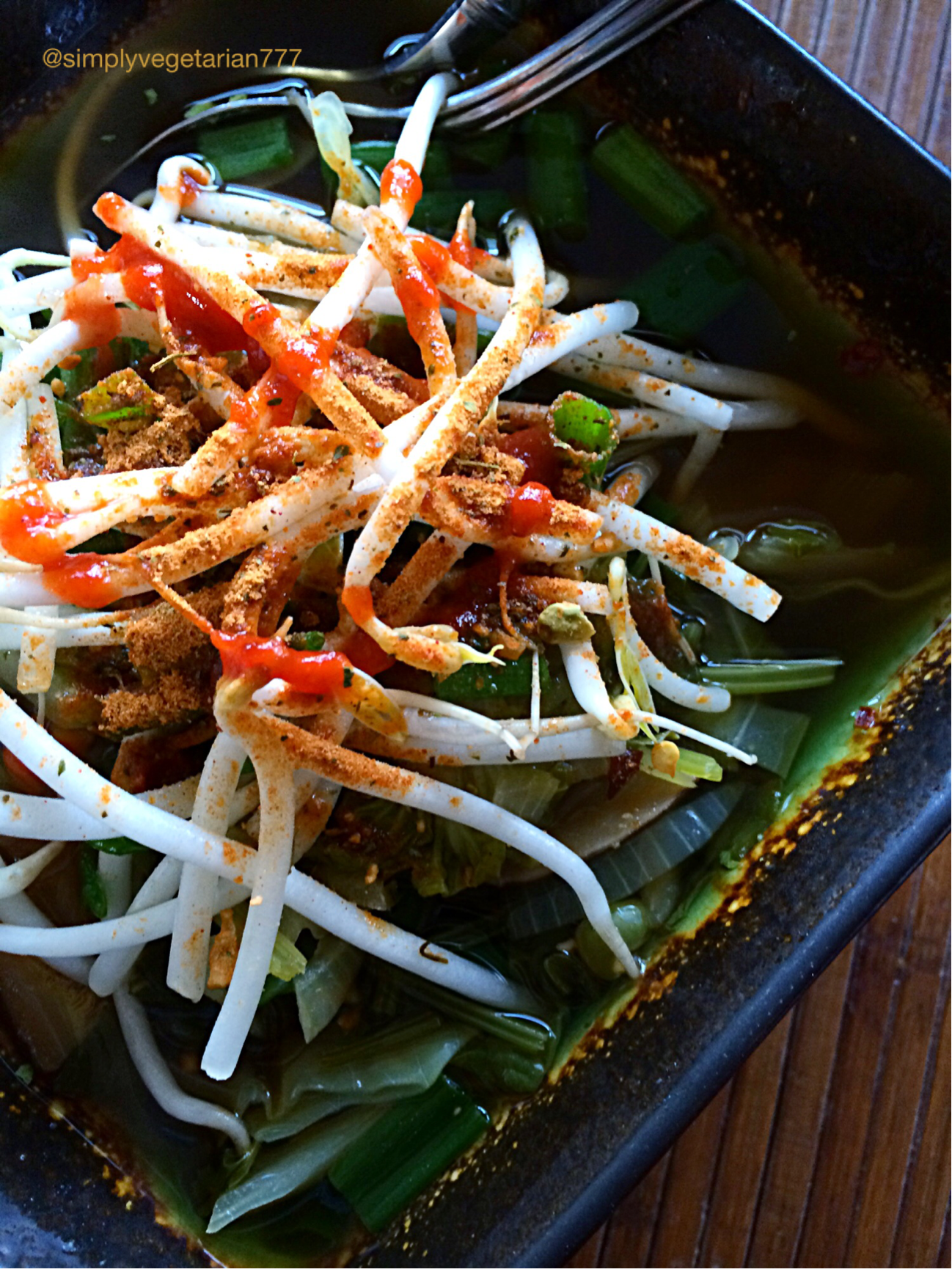 There is an umpteen number of times that when I make Maggi or Ramen Noodles for my kids, I don't use the whole packet of the spice packed inside. It's too much for them. So I keep collecting the spice mix packets. These packets come handy when you want to season your quick soups. Just cut and add to the boiling pot of water. This is my spicing agent for this soup.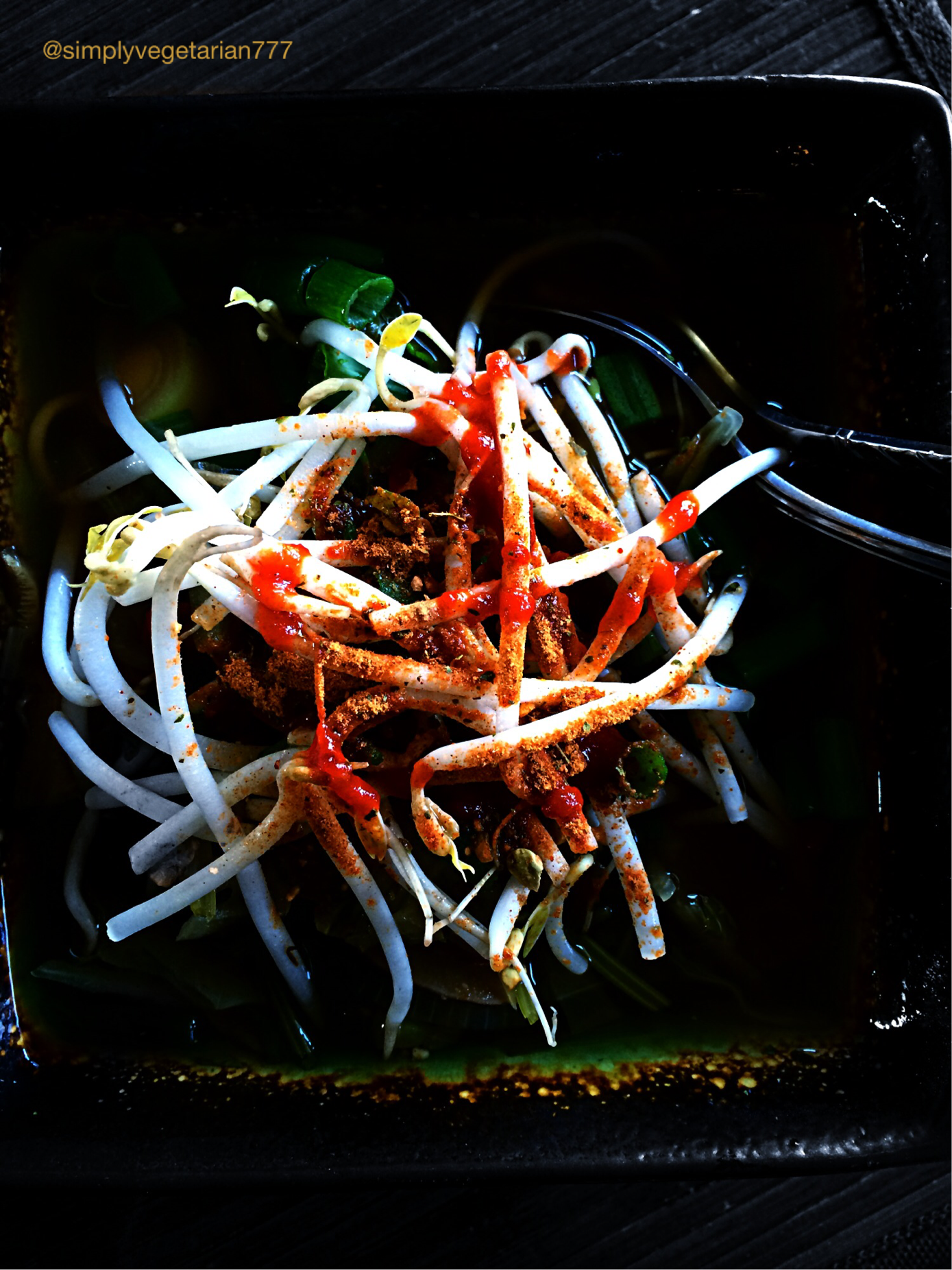 Serves : 6
Kitchen Equipments Required :Chopping board, knife, 2 big pots with lids.
Ingredients :
Noodles : 3 cups cooked, your choice. I used Japanese soba noodles.
Water or veg stock : 8 cups
Maggi/Ramen Spice : 2 packets. You may use less or more depending upon your taste
Soy sauce dark : 2 tbsp
Garlic : 2 big pods, crushed or chopped fine
Shallots or red onion : 2 tbsp, crushed or chopped fine
Lemon grass stalk : 1 crushed or chopped fine
Galangal : 1 tbsp crushed or chopped fine. Use ginger if you don't have galangal
Coriander/cilantro stems or stalk : 1/2 cup, chopped fine
Green onions : 4, washed n chopped in thin circles
Dried shitake mushrooms. : 3 tbsp, washed, optional. It gives a more earthen flavor to soup.
Bok Choy (baby) : 3, washed and chopped coarsely
Cabbage : 1 cup, shredded or chopped fine
Carrots : 1/2 cup, chopped in coins
Bean sprouts : handful
Lemon juice : to top
Chilli paste or sauce of your choice
Salt n black pepper to taste
Note : you may use any available seasonal vegetable of your choice.
Method :
Making the Broth
Bring the 8 cups of water to boil with cilantro/coriander stems, soy sauce and maggi/ramen spice in it.

Add garlic, shallots, galangal, lemongrass, dried mushrooms to the boiling stalk. Reduce the flame. Cover and simmer for 10 minutes.

Add the chopped bokchoy, cabbage, carrots to the reduced stalk. Season with salt and black pepper. Taste a bit on spoon to check the spice levels. If required add more maggi/ramen spice and soy sauce. Boil it for further 10 minutes.
Ladling in the Bowl
Take a deep big bowl. Add 1/2 cup of boiled noodles at the base.

Fill the bowl with soup.

Squeeze some lemon juice. Top with mung bean sprouts, some Chilli sauce and a sprinkle of Maggi/Ramen spice.

Dig in with your spoon and fork and enjoy a hearty meal in a bowl!
Angie, do you want to share this bowl of yumminess with me ! I made a big batch and have plenty for everybody after the holiday eating!
Enjoy!
Sonal