Martha's One Bowl Super Moist Cup Cakes
As an Amazon Associate and member of other affiliate programs, I earn from qualifying purchases.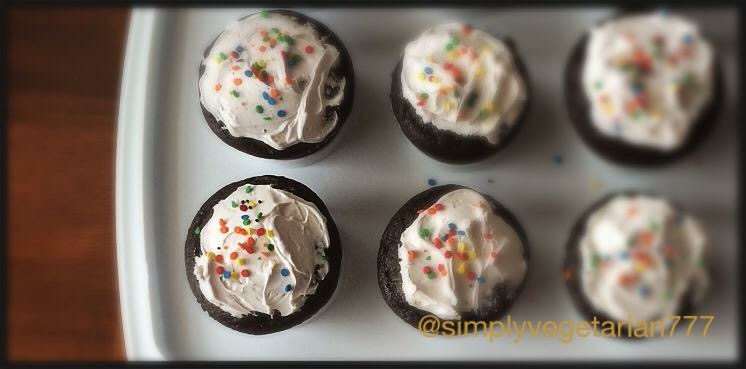 Martha's One Bowl Super Moist Cup Cakes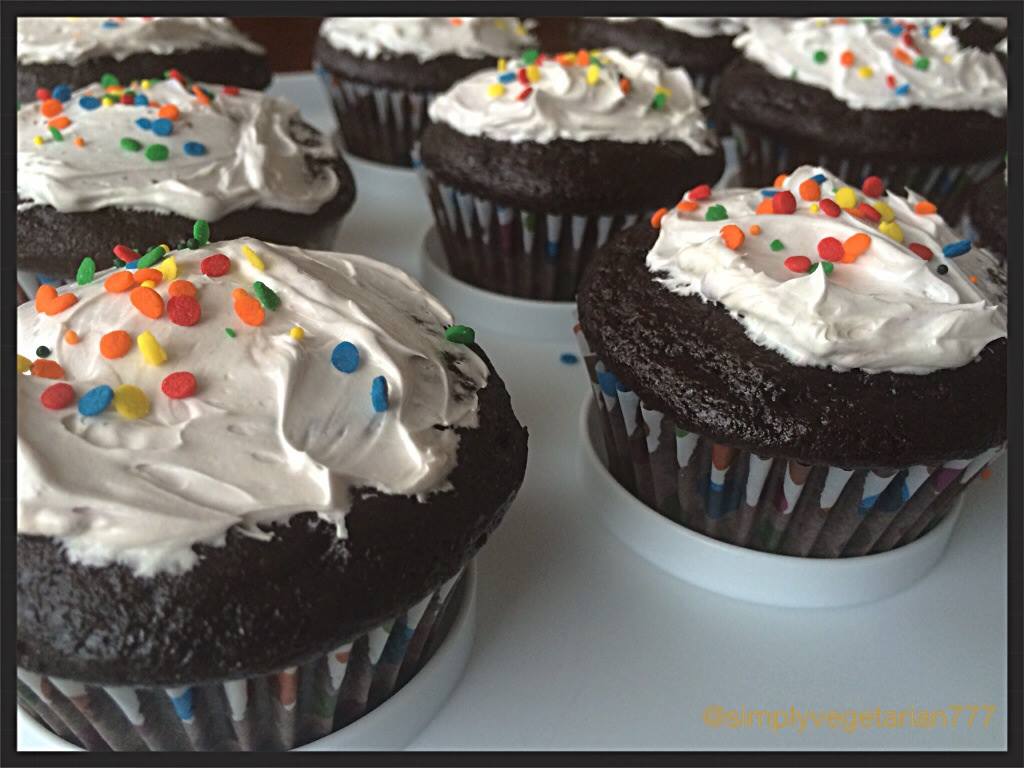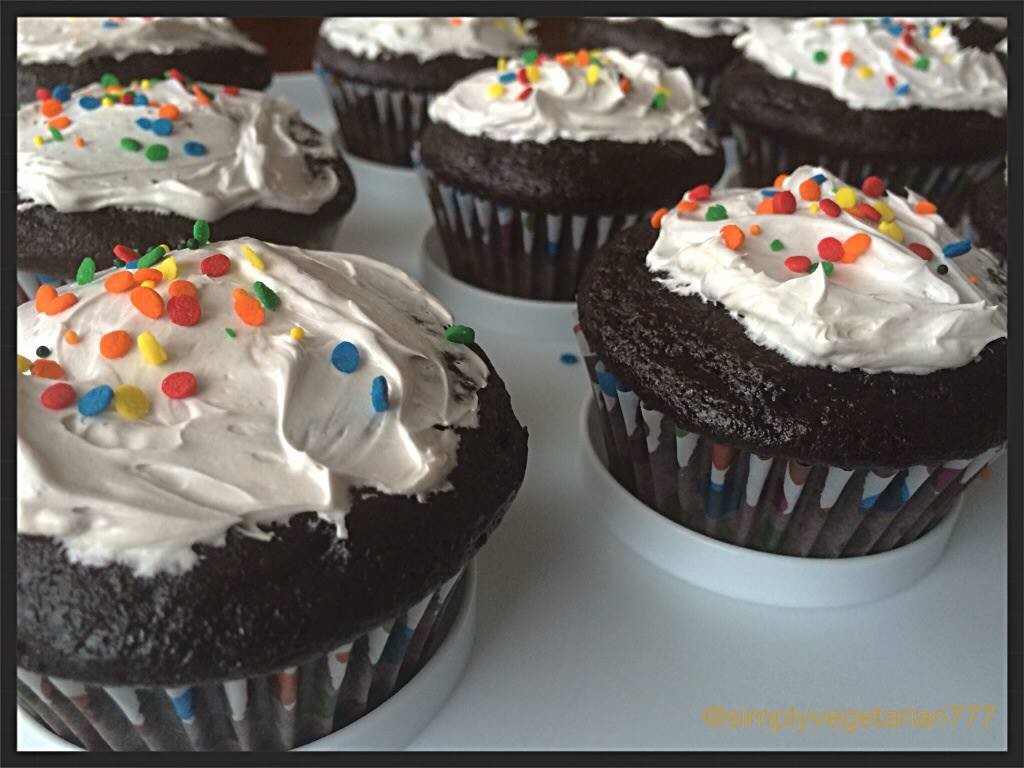 A very happy Mother's Day to all the lovely ladies out there and to all your beautiful moms :). There can never be said enough about moms. One saying stands true however, Since God cannot be everywhere, He created Mother !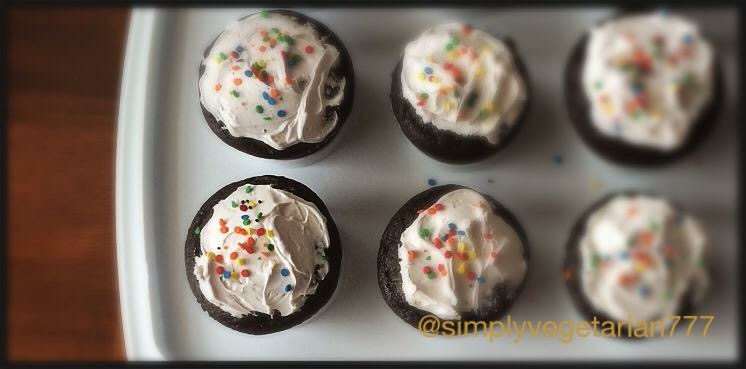 A very happy Mother's Day to my ma for being the kind of mother that she has been always :).
My mom loves chocolates. So here is what I bring today to celebrate Mother's Day! I made them two days ago so it is from archives ;). But better late than never. These gorgeous chocolate cup cakes are making their appearance today on my blog !
I will be honest that I am not a fan of Martha Stewart! Yes…I see lot of discontented expressions around…..but the fact is that I don't! But that's her when she is doing a TV show. On the other hand her recipes and work is commendable. Do unsound contradictory? Well, it's true…I am not much of a personal fan of Martha but her recipes are super good! In the frenzy of finding some easy and quick, last minute chocolate cup cake recipe, I stumbled upon her recipe. And I agreed to go
With her. 2 simple steps, few ingredients and still a super moist and super delicious cup cake which I have never been able to achieve so far! This is a keeper recipe.
I am going to post the recipe via copy-paste but have halved the ingredients, since her recipe calls for a big load of 36-42 cup cakes. I made only 16-18 cup cakes. Gorgeous! Hear me singing 🙂 . Find Martha's original here
Here is mine, after halving the ingredients !
One Bowl Super Moist Cup cakes
Servings: 16-18
Difficulty: easy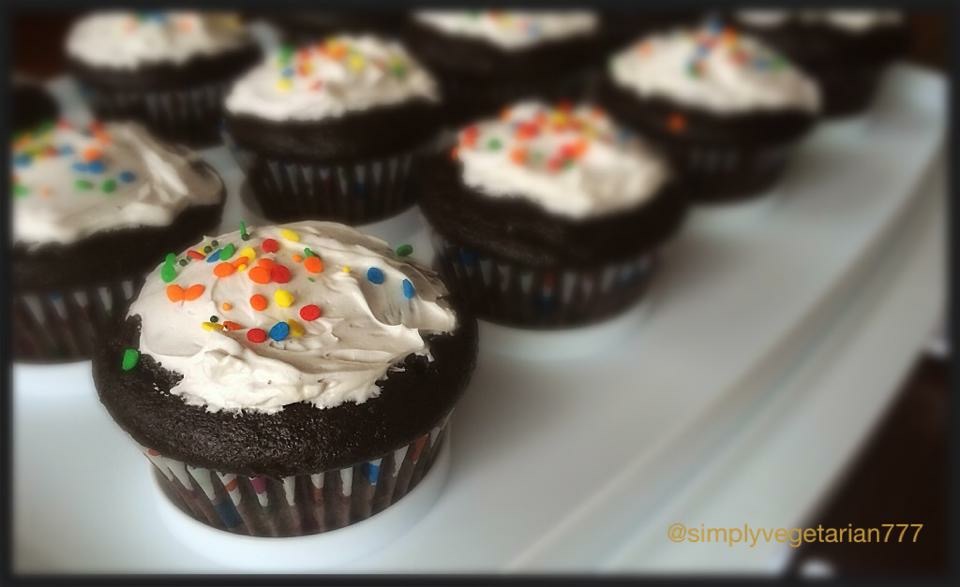 Kitchen Equipments Required 
Large Mixing bowl, 1-2 small bowls, whisk, spoon, microwave safe cup, fork, cupcake pans amd liners.
Ingredients 
Sugar – 1&1/2 cups
All-purpose flour – 1&1/2 cups
Unsweetened cocoa powder – 3/4 cup
Baking soda – 1/2 tablespoon
Baking powder – 3/4 teaspoons
Salt – 3/4 teaspoons
Buttermilk, room temperature – 3/4 cups. You may use yogurt instead.
Vegetable oil – 1/4 cup + 2 tbsp cup
Warm water – 3/4 cup
Eggs – 2 small
Pure Vanilla extract – 1 teaspoon
Method 
STEP 1
Preheat oven to 350*F / 180* C. Line standard muffin cups with paper liner. In a large bowl, whisk together sugar, flour, cocoa powder, baking soda, baking powder, and salt. Add buttermilk, vegetable oil, and 3/4 cup warm water; whisk to combine. Add eggs and vanilla extract and whisk until smooth.
STEP 2
Divide batter among muffin cups (filling each about 2/3 full) and bake until a toothpick inserted in center of cupcake comes out with a few moist crumbs attached, 20 to 25 minutes. Let cool in pans on wire racks, 5 minutes, then transfer cupcakes to racks and let cool completely. Frost as desired.
That's it! Isn't that awesome :). Go bake a batch now !
Loads of love,
Sonal