Masala Doodh / Spiced Milk
As an Amazon Associate and member of other affiliate programs, I earn from qualifying purchases.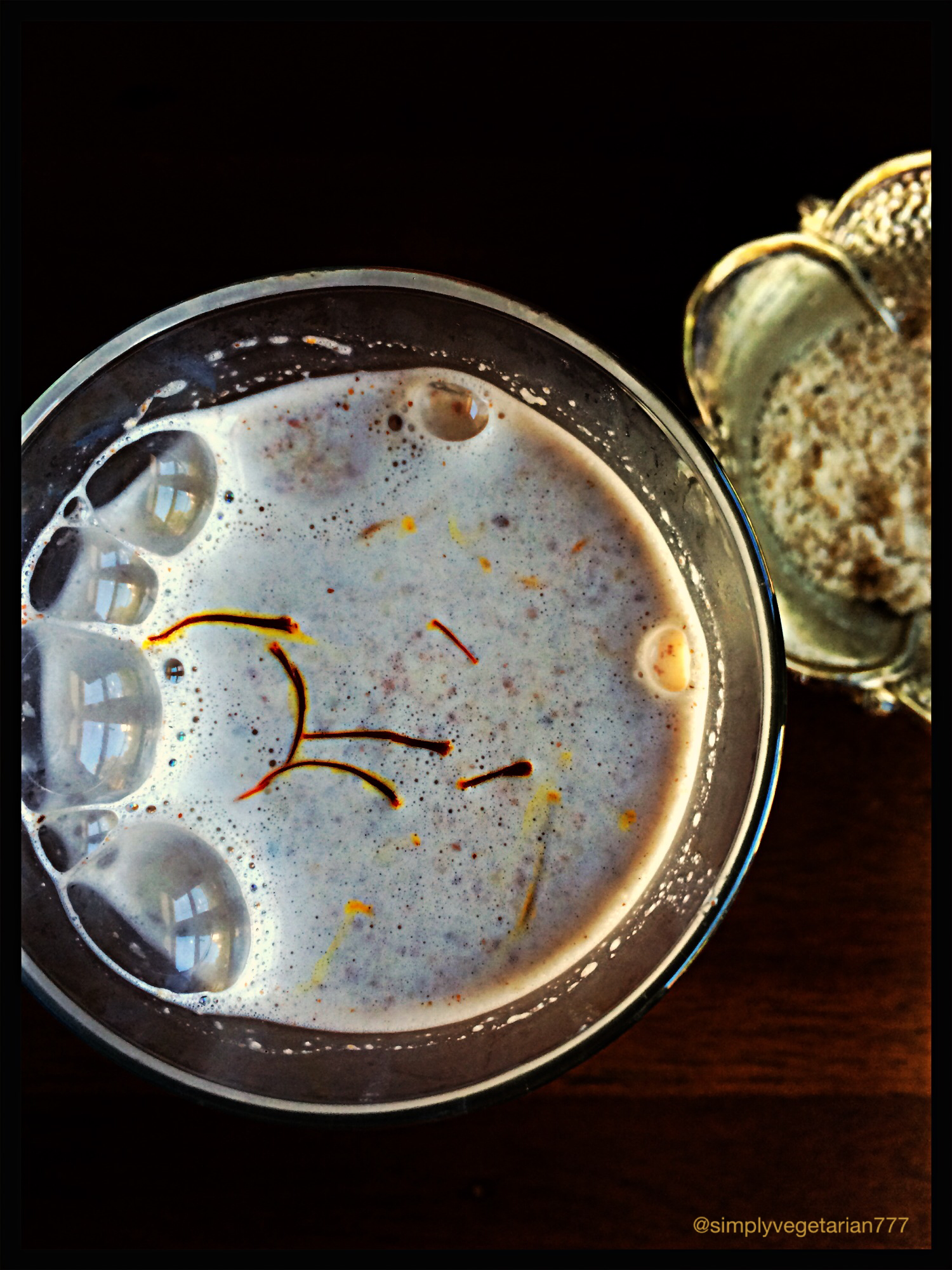 Here comes the fall and the body and heart start craving for something warm and comforting. A dose of power, packed in a concoction which is tasty and rejuvenating.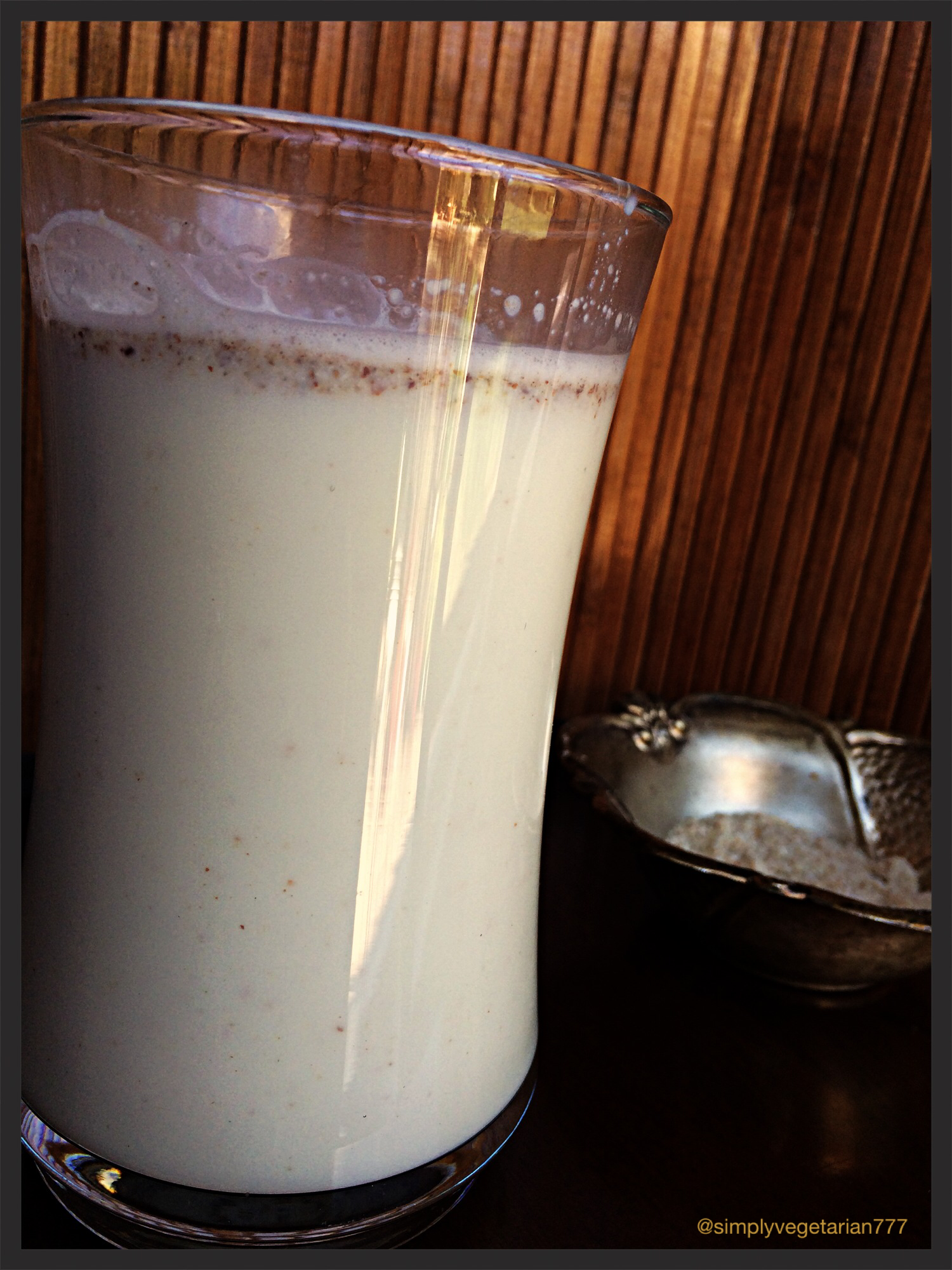 I hate drinking plain milk. I just don't like it. No, neither do I like almond or soy or rice or any other. It's boring and drag for me. But spice it up, dress it nicely and spray it with fragrance, and I ready to gulp it down my system readily. For that matter, I don't like shakes either. I like spiced milk to be precise.
Here is a super simple recipe for that power and taste in one big pinch! A very suitable recipe for fasting days too.
Kitchen Equipments Required : Grinder (mainly)
Ingredients :
Milk : 1 cup
Sugar to taste
Saffron : few strands
For Spice Mix :
Magaj : 2 tbsp. Magaj is a combination of 4 kinds of melons' seeds (dried and peeled). They are used commonly in Indian food preparations of curries and desserts etc. You may use cantaloupe seeds, sunflower seeds, pumpkin seeds etc, as available, either in combination or either 1.
Almonds : 2 tbsp
Chironji / Charoli : 2 tsp. These are tiny almond-flavoured dried seeds of a bush called Buchanania lanzan, which is cultivated across India, primarily in the northwest. After the hard shell is cracked, the stubby seed within is as soft as a pine nut. (Source of information : wiki). You may use pine nuts instead or skip it.
Poppy seeds / Khus khus : 1/2 tsp
Cardamom seeds : 1/4 pinch, peel the pods and use the seeds from inside.
Black pepper whole : 8-10, or use as per taste
Method :
Making the Spice Mix :
Take a grinder. Add all the spices and blend till they are ground into fine powder. It will be a moist powdery mix. This powder or concoction is enough for couple of servings. You can store the mix in an air tight container. Store the container in refrigerator and use as required.
Making the Spiced Milk / Masala Doodh
Heat the milk with saffron strands. Take it off the stove. You can microwave it too for 1&1/2 to 2 minutes. Add 2 tsps of spice mix. Stir well with a spoon. For extra effect, I transfer the milk from 1 cup to another cup from height ( over the kitchen), couple of times, to add froth and make it light.
Note : You may add spices of your choice like nutmeg and cinnamon will also go very well in it.
Enjoy!
Sonal