Meatless Monday /The Kids cook Monday : A Healthy Stir Fry by my (almost) 10 year old daughter
As an Amazon Associate and member of other affiliate programs, I earn from qualifying purchases.
The Kids Cook Monday is one of the chapters by Meatless Monday. When I started my meatless Monday campaign with the team, I wanted to do the kids cook Monday since then. Yesterday was the day. My oldest daughter Aanya, who will be 10 soon in May, cooked this wonderful and simple Tofu and vegetable Stir fry for the family, which we ate with some rice.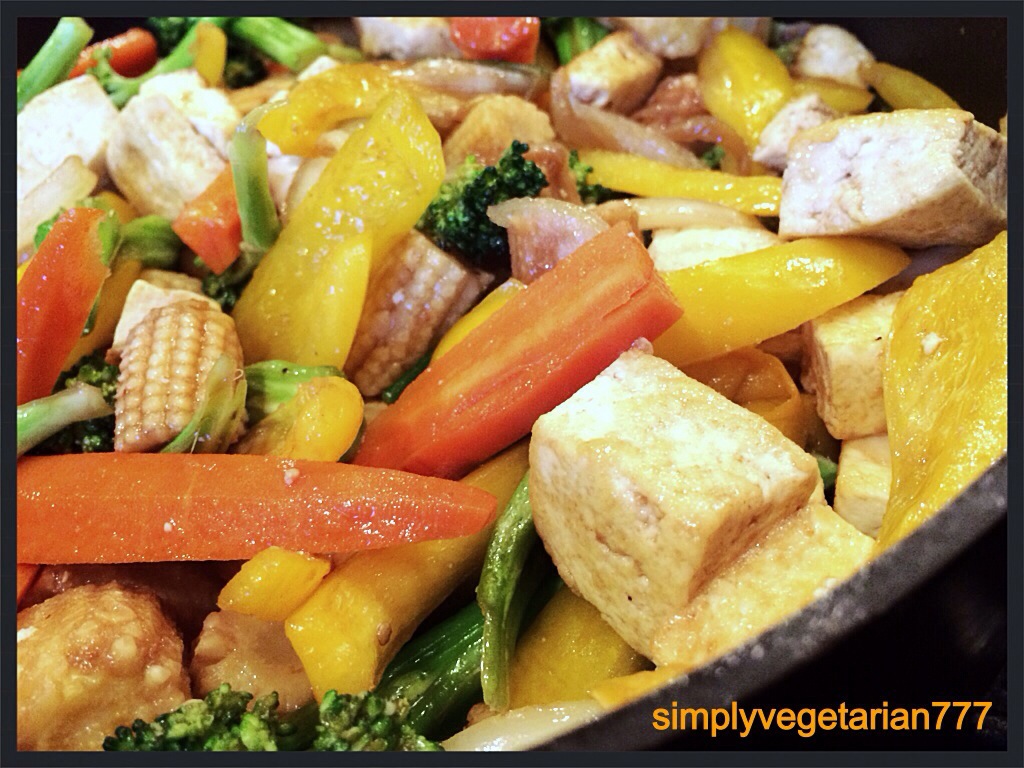 She prepared the StirFry all by herself from cutting the veges to making the sauce for the stir fry. I supervised her for the cuts of the veges and opened few cans for her, lit the gas and added oil to the pan. Then all I did was watched :). Such a great moment for me! She had her reference book in front of her , which I had bought for her 2 years ago. She kept tallying the notes and kept moving the ladle and kept checking with me :). While her younger sister who is 3 helped her with stirring the sauce while she measured. We made great memories yesterday. We also made a brownie from the same book. A great book for the young chefs. Have a look at the book!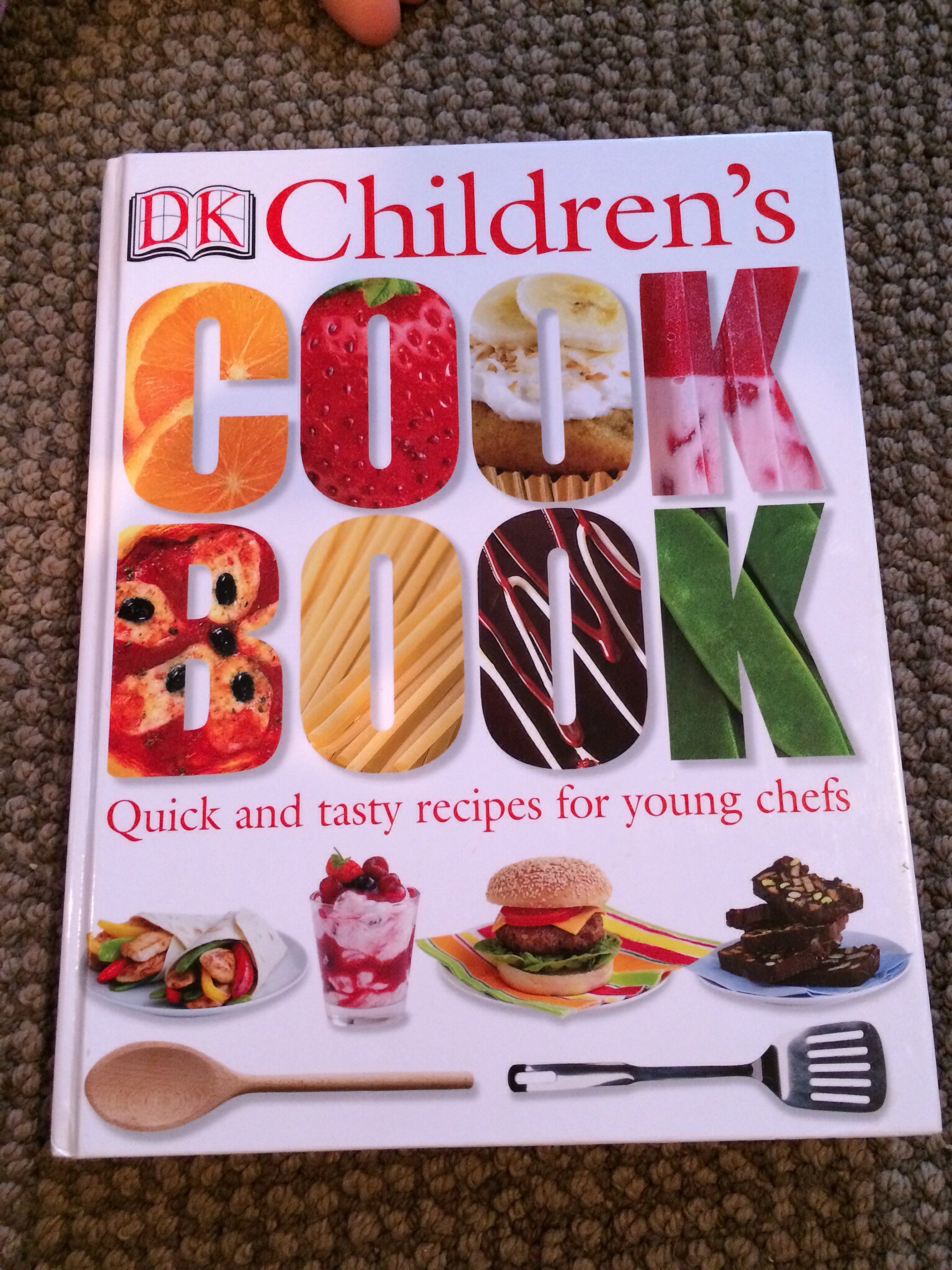 She did some improvisations to the sauce after giving a lick ;). I suggested her to add 1/2 tbsp of flour to thicken the sauce.
Here is the recipe! I would suggest you to involve your kids in cooking, which not only increases their appetite but teaches them to make healthier and good choices! That's just my opinion…not to say we make so many memories together to laugh at later :).
Ingredients :
Oil : 1 tbsp + 1 tbsp
Onion : 1 small cut lengthwise
Bell pepper : 1, washed and sliced lengthwise. Any color bell pepper would do.
Broccoli : 1 small head, washed and torn into florets
Carrots : 1 big, peeled, washed and cut into half and into slices
Spring onion : 1 bunch, washed and cut diagonally
Baby corn : 1 small can, cut into halves
Tofu : 1 packet of 14 oz. drained and cut into cubes
Method :
Heat 1 tbsp oil in pan. Add cubed tofu pieces and toss well till they gain some colors. Keep sautéing for approximately 4-5 minutes in medium flame. Take them out in a plate, covered with kitchen towel for draining.
Now add another 1 tbsp oil to the pan. Add all the vegetables and sauté well for 4-5 minutes.
Stir fry Sauce :
Cooking oil : 1 tbsp
Sesame oil : 1 tbsp
Orange juice : 1 tbsp
Honey : 1&1/2 tsp
Soy sauce : 2 tbsp
Chili sauce : 1/2 tbsp
Whole wheat flour : 1/2 tbsp
Method : Mix everything together with a whisk.
Putting together :
Pour the sauce over the stir fry in pan. Cover and cook on simmer for 3-4 minutes. Done and serve with either rice or noodles.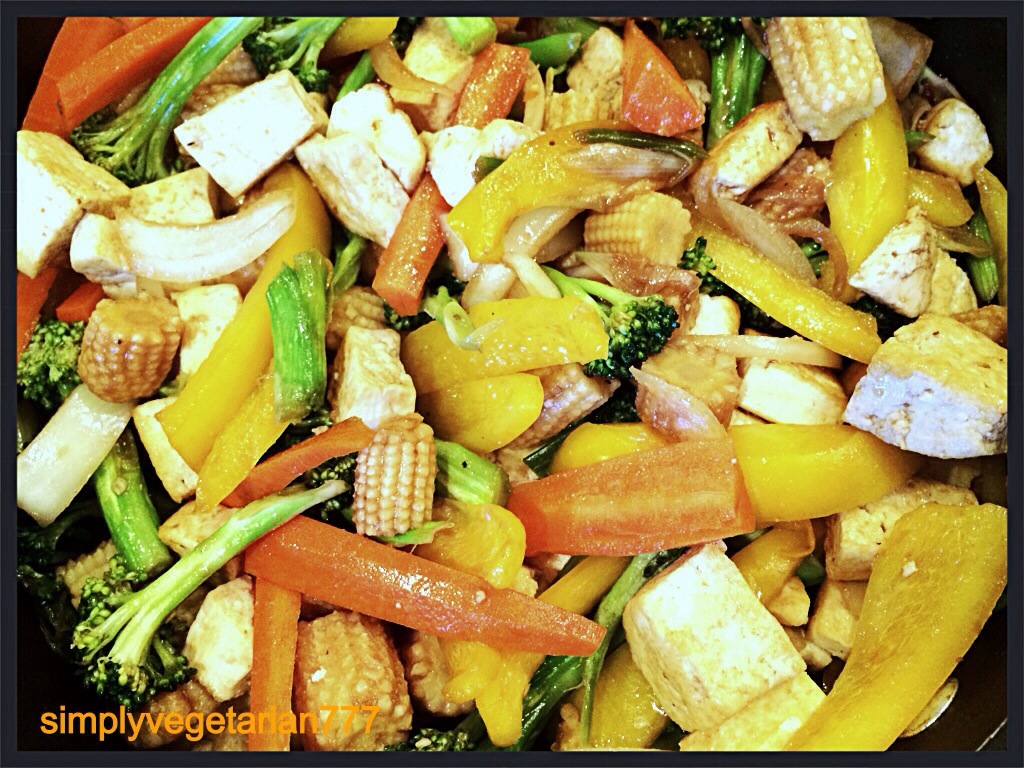 The original picture :