Meatless Mondays : 1 Technique and 3 Vegetables done as Great Complimentary Sides
As an Amazon Associate and member of other affiliate programs, I earn from qualifying purchases.
Wow, it's Monday again ! I am still recovering from the weekend food shots that I prepared and consumed. That calls for me to put my Monday on a lighter track. I am trying to stick to No Carbs today. Will update you by night on what happened to the No Carb ;). Could it survive the day or went out off the window, just like that…..flying…whissskkkkk :).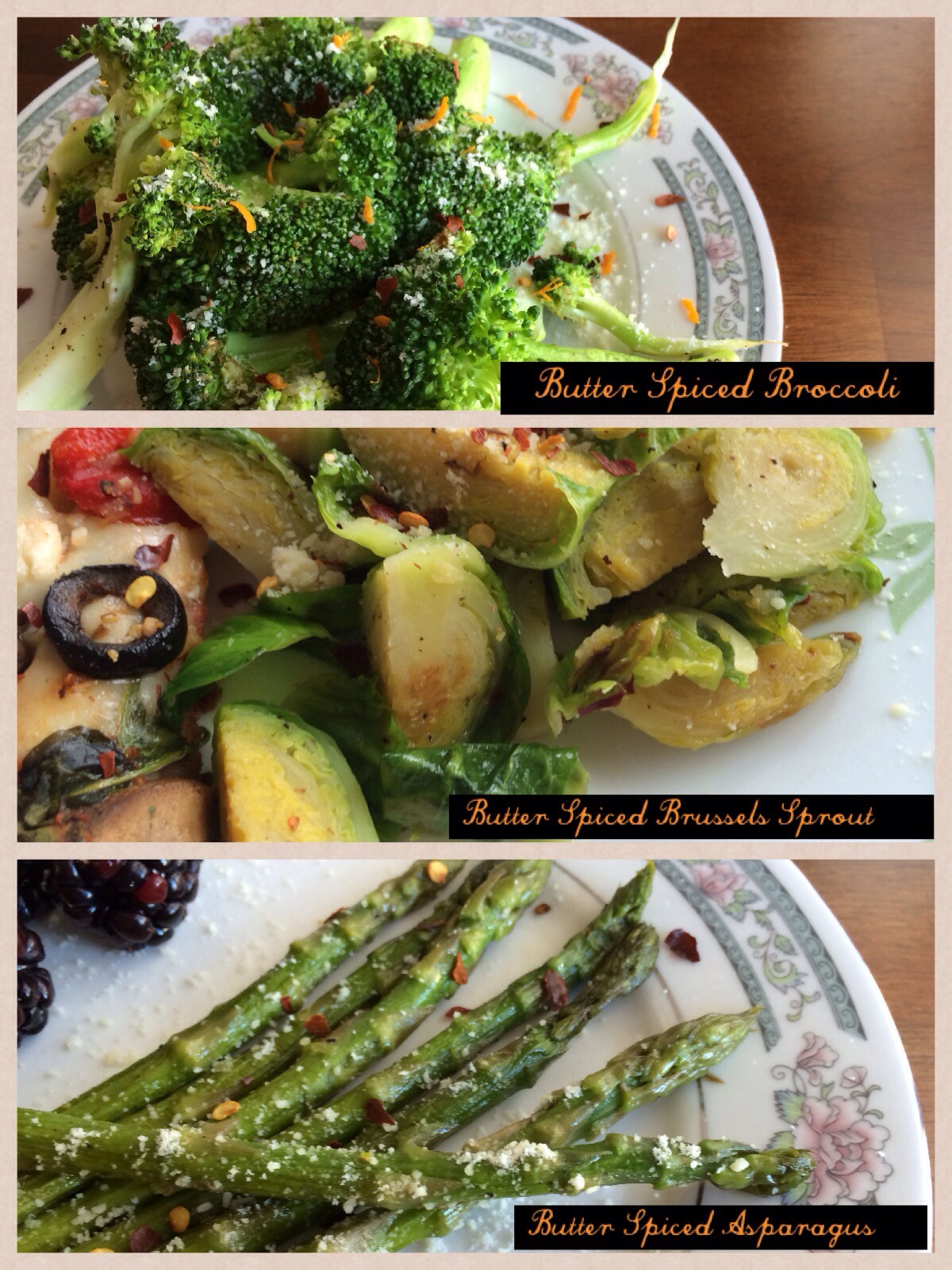 Yes, you read the title right !1 technique and 3 great vegetables nailed, neat, elegant and tasty at the same time. There are so many times when we are thriving on left overs from previous day of take outs but the quantity is not enough to be shared. Therefore, adding vegetables to your meal this way is a great idea, without compromising on the taste. It not only will add to the bulk of your meal to be shared by the family, but a good amount of fresh nutrition to the left over pizzas, sandwiches, pastas etc.
The Butter Spice Technique : It is the simplest way to jazz any of your vegetables. Today I am going to present Brussels Sprout, Broccoli and Asparagus dressed in the Butter Spice. But let me assure you that the possibilities are un imaginable.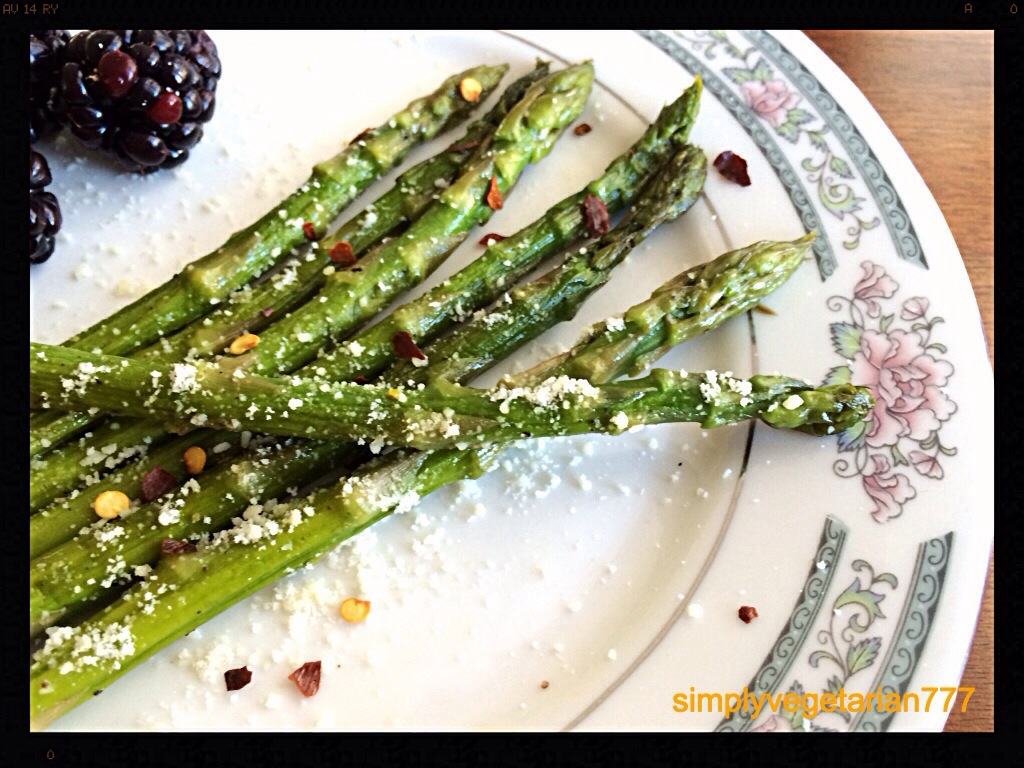 The basic Ingredients that I have used in these dishes are
Butter
Salt
Black Pepper crushed
Parmesan cheese grated
Red Chili flakes, optional
That's it!
Vegetables : 1 cup, when in florets form / 7-8 sprigs when Asparagus Kinds / 1/2 cup when in kernels form.
Wash vegetables of your choice well and dry it. I have used Broccoli, Brussels Sprout and Asparagus on separate occasions.
Note :You may use Green beans, Baby corns, corn Kernels, Green Peas, Kale, Spinach, Baby potatoes (boiled lightly), Tomatoes, Cauliflower, Cabbage, etc etc etc etc……
Take a big pan. Add 1&1/2 tsp of butter to the pan. When butter melts, add the vegetable of your choice. Add salt and black pepper to your taste.
Sauté for 2 minutes. Add 1&1/2 tbsp of water, lower the flame and cover and cook for 3-4 minutes.
Take off the flame. Plate it in the dish. Dress with grated Parmesan and red chili flakes. It is ready.
Note : I sometimes add lemon or orange zest to the butter to enhance the flavors.