Meatless Mondays : Thai Tom Yum Soup, a vegetarian and vegan delight. A soup with aromatic cleansing and full of robust flavors and oil free.
As an Amazon Associate and member of other affiliate programs, I earn from qualifying purchases.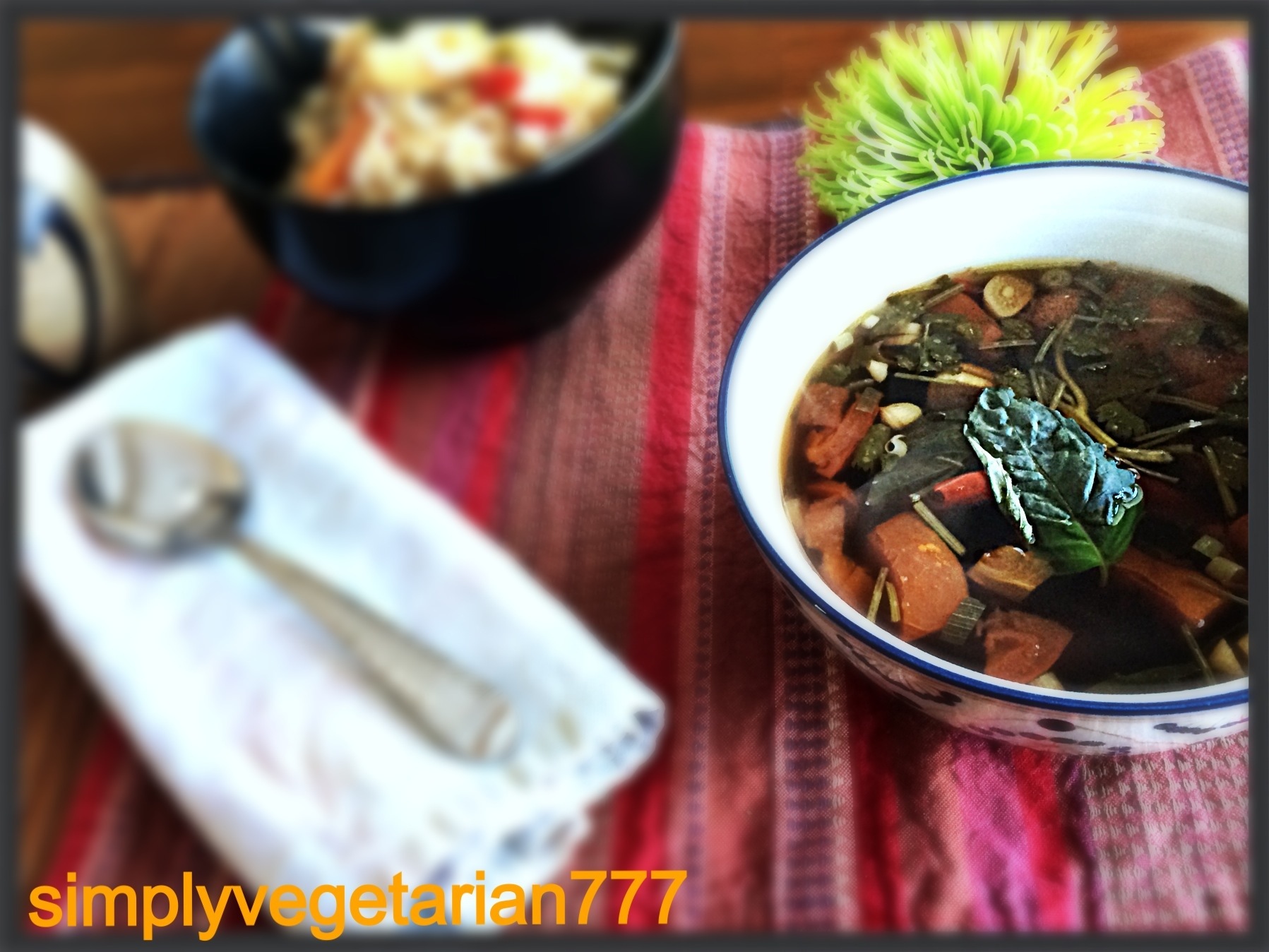 I am so excited to write my second post for Meatless Mondays. What a wonderful group of bloggers it is. Check out here . I write vegetarian recipes all the time, remember my blog says, simply"vegetarian"777 ;).
This is an adapted version for vegetarian and vegan taste buds. The best part is that it is oil free.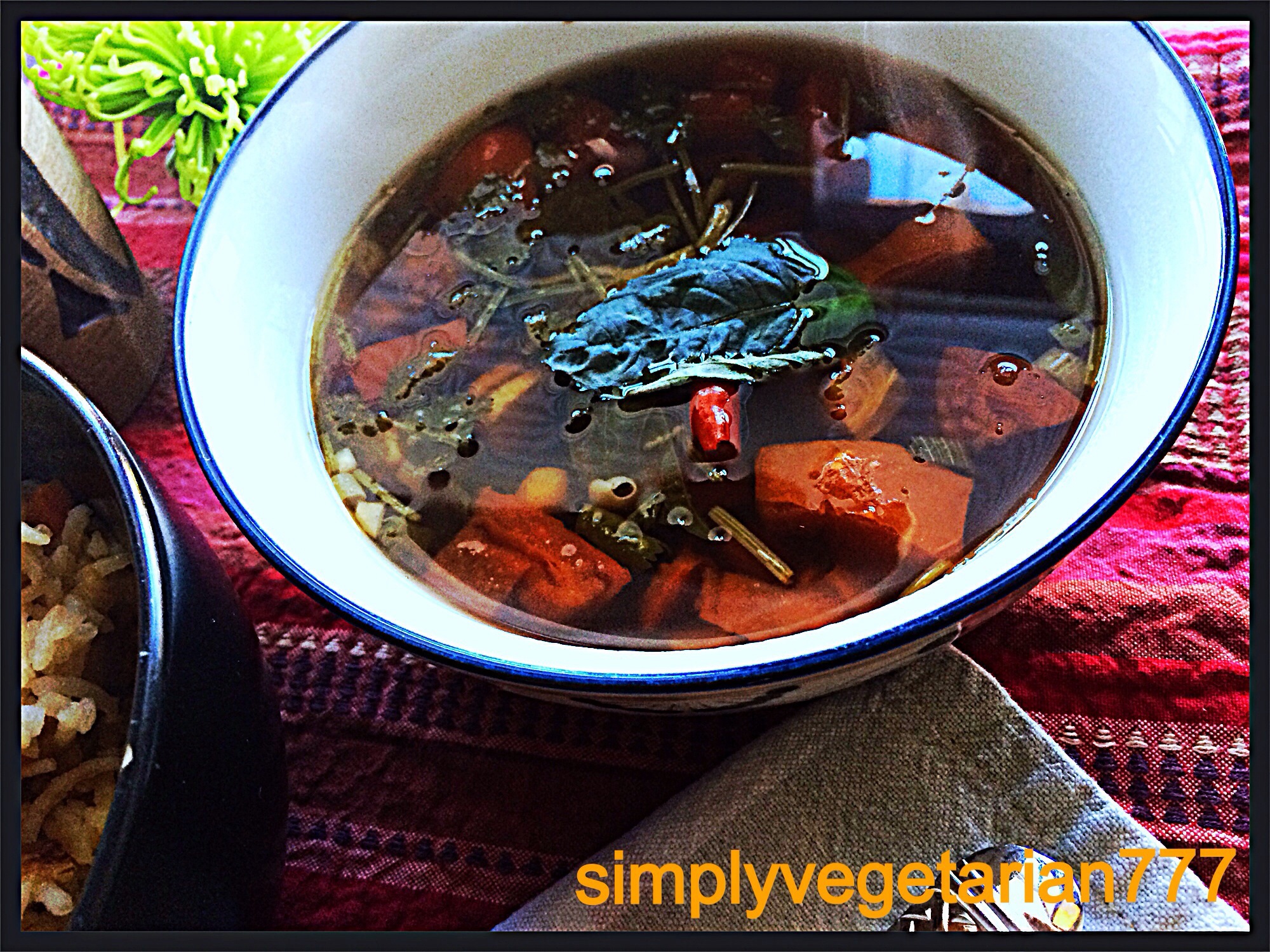 A soup like this does magic in winters. Pair it with stir fried rice and a complete meal and a happy tummy and a content heart.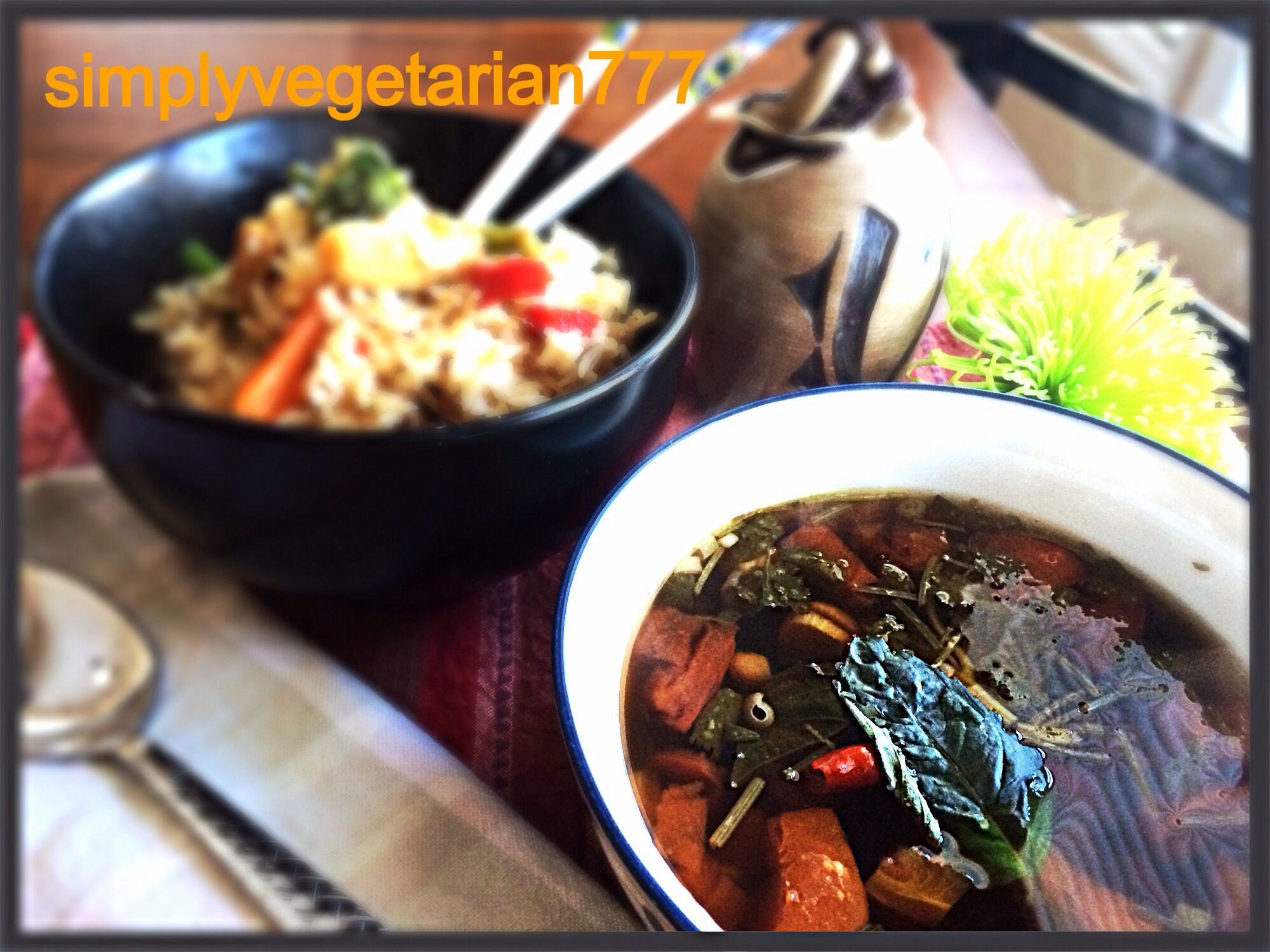 I love Thai food and am always trying different versions of soup and curries and rice and so on. i think I can eat Thai food everyday. Finally, I found a recipe which was good to be tried at home. I pulled the recipe, tweaked a little and made it to fit my family palette. It is flavorful, aromatic and robust. It's basically a broth with loads of herbs added like basil, cilantro/coriander leaves, lemongrass, galangal, garlic, ginger, red chillies, and of course then whole array of vegetables.
If you love Thai food like me, then get cooking.
Vegetable stock (low sodium) or water : 6 cups
Lemon grass : 2 stalks cut into small pcs
Galangal or ginger : 1 big chunk thinly sliced
Kafir lime leaves or lime zest : I used 1 tsp lime zest or 3-4 leaves.
Red chili dried : 1-2
Garlic : 2-4 cloves
Shiitake or button mushrooms : 1/2 cup
Tomato : either cherry 1 cup or a big one cut in chunks
white Onions : 1/4 cup thinly sliced
Brown sugar : 1 tsp
Soy sauce : 3-4 tbsp light or 1-2 tbsp dark.
Lime juice : 1 tbsp
Thai basil : 1/2 cup. You may use regular basil too. Basil stems plus leaves.
Cilantro/coriander leaves : 1/3 cup. Cilantro stems and leaves.
Salt to taste, if required.
Note : vegetables like broccoli, snow peas, carrots, baby corn, water chestnuts can be used in addition to steamed or baked tofu.
Method:
Boil the stock with lemon grass, galangal/ginger, garlic, lime zest/kafir lime leaves, basil and cilantro stems and red chilies for 15 minutes till it becomes fragrant.
Lower the flame. Add mushrooms, onions and tomatoes and boil the mushrooms till tender, for 10 minutes more.
Now add soy sauce, sugar and lime juice. Taste a bit, and adjust the soy sauce or sugar accordingly.
Add basil leaves and coriander leaves in a bowl . Now ladle the soup in the bowl. Stir it gently and enjoy this sweet, salty and sour soup.
Enjoy this soup warm. What a light and warming meal for a cold winter day like today when the temperatures are touching almost 0*F.