Middle East Inspired Vegetable Stir Fry : An delightfully delicious, under 30 minute meal
As an Amazon Associate and member of other affiliate programs, I earn from qualifying purchases.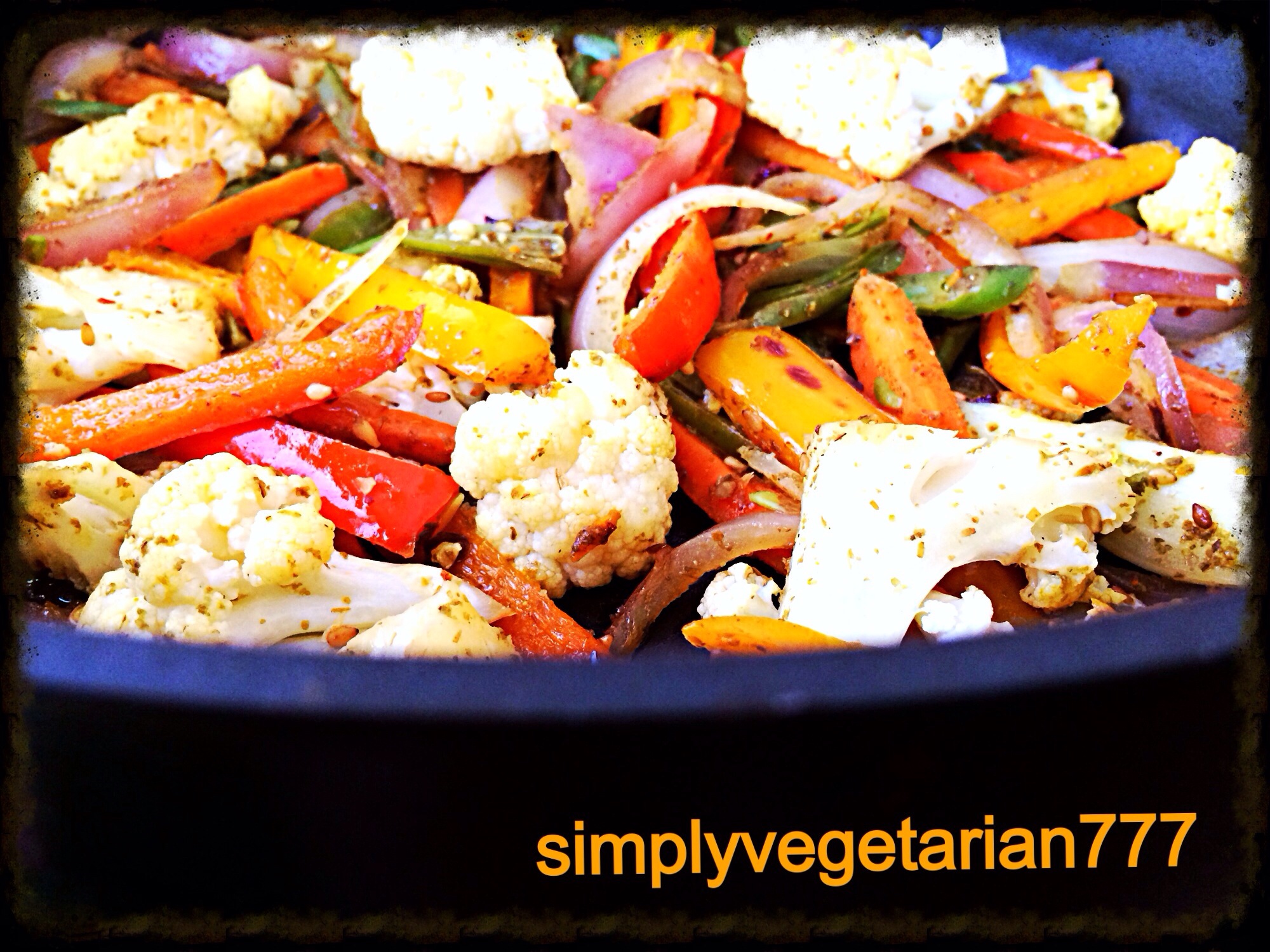 Recently bought a bottle of Zaatar from the international market. The itch to use it some where was bothering me. So today was the lucky day! Opened the bottle, sprinkled some on my stir fry with some lime juice and a gorgeously delicious stir fry was the result. Finger licking! On top of that, added a new flavor to my recipes.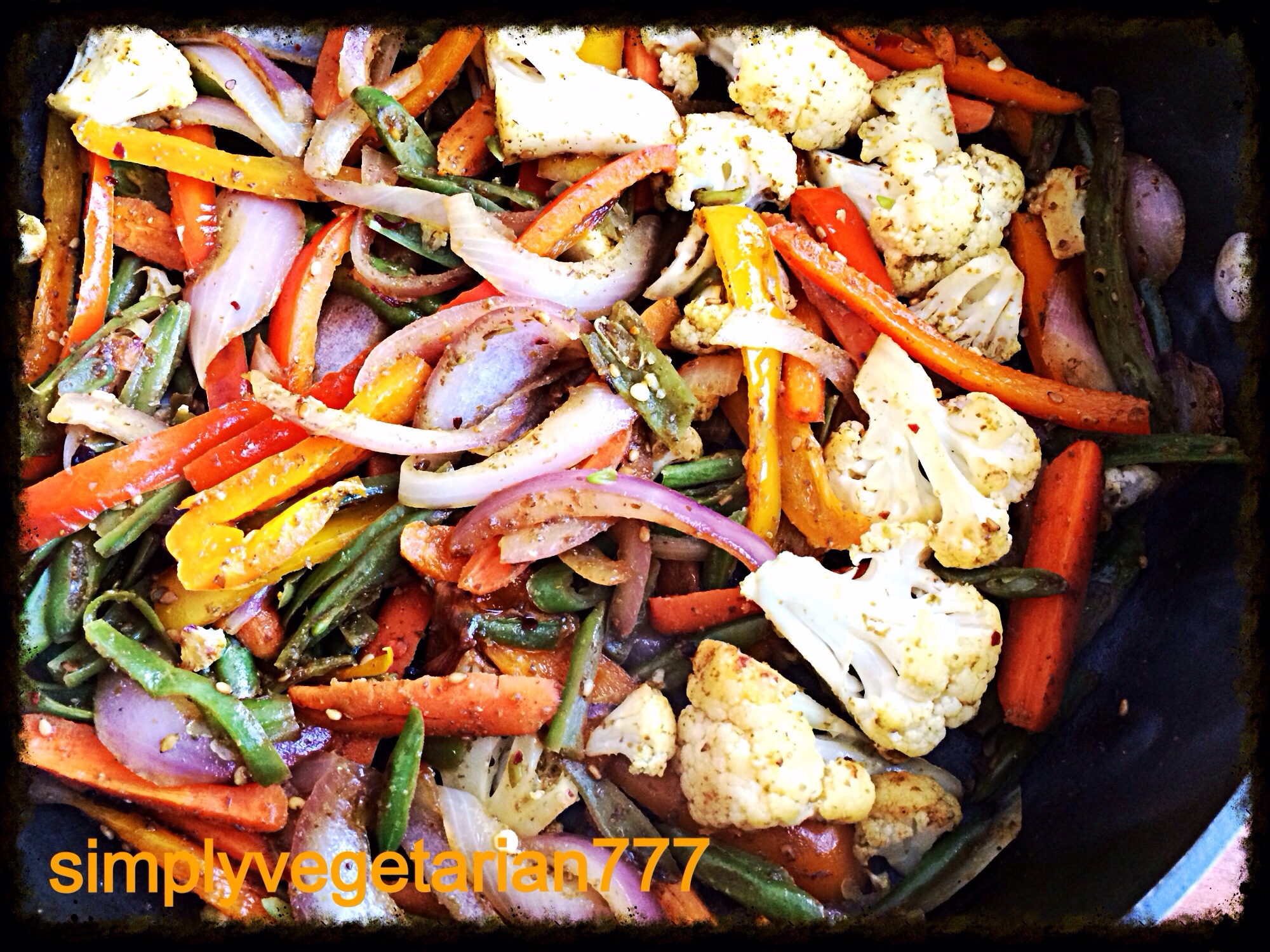 Super simple! Super easy! A completely no nonsense Recipe.
Zaatar is a quintessential middle eastern spice used as a flavoring agent in lot of dishes. The main ingredient used in this mix is Sumac, which is a dried berry. Other ingredients are oregano, sesame, salt, and few other spices. In case, Zaatar is not handy then season this stir fry with oregano, thyme, toasted sesame seeds, cumin and red chili flakes.
Here is the original recipe for Zaatar. Source: www.mideastfood.about.com
Ingredients:
1/4 cup sumac
2 tablespoons thyme
1 tablespoon roasted sesame seeds
2 tablespoons marjoram
2 tablespoons oregano
1 teaspoon coarse salt
Preparation:
Grind the sesame seeds in food processor or with mortar and pestle. Add remaining ingredients and mix well. Store za'atar in a cool, dark place in a plastic zip bag or in an airtight container. When stored properly, za'atar can be used from 3-6 months.
Stir Fry :
Ingredients :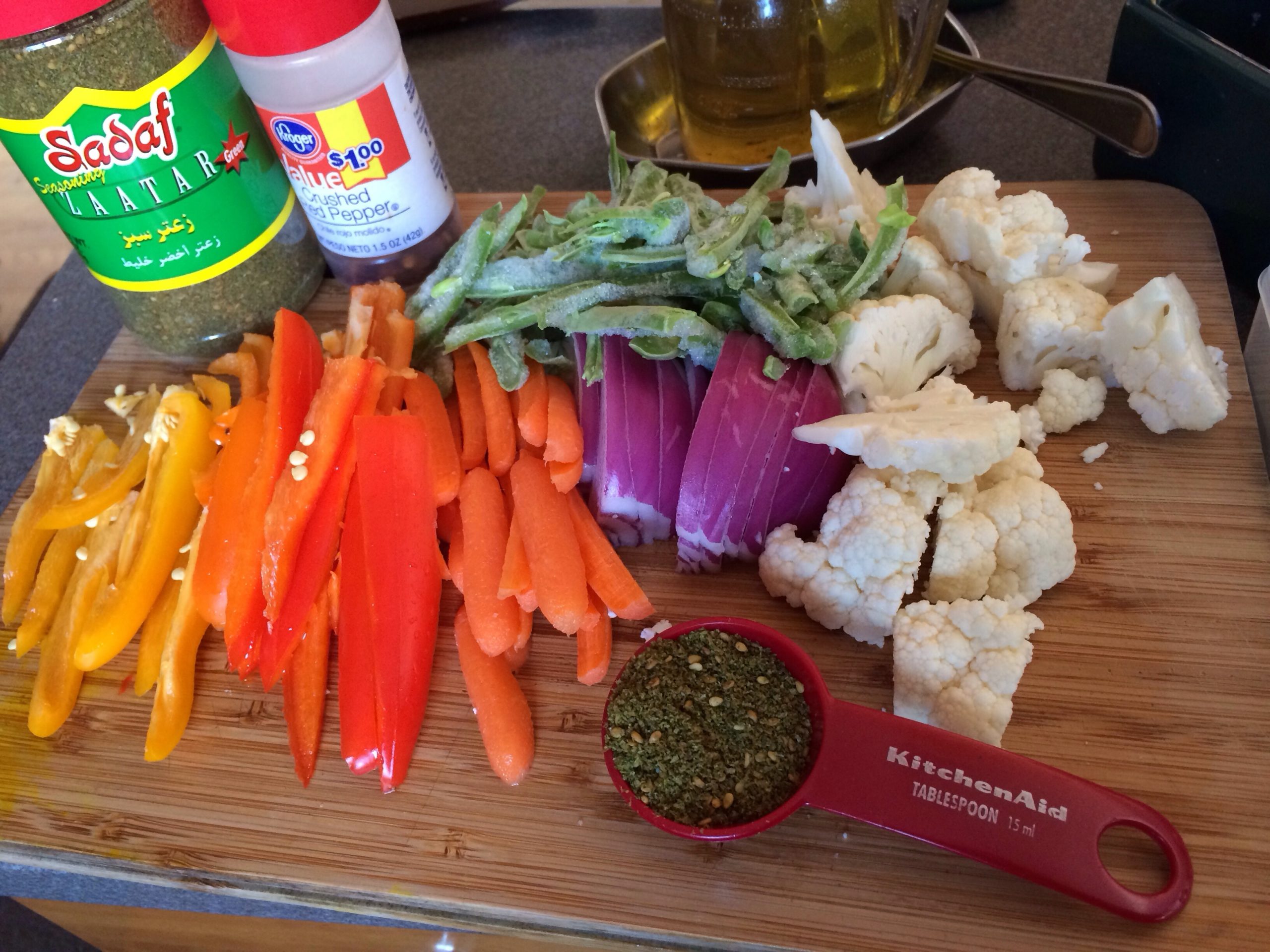 Oil : 2 tsp
Onion : 1/2 chopped
Cauliflower : 1/2 cup florets
Bell peppers : 3/4 cup, colored if possible
Carrots : 1/2 cup, sliced vertically
Green beans : 1/2 cup, sliced vertically
Salt to taste
Zaatar spice mix : 1&1/2 tbsp
Red chili flakes : to taste
Lemon juice : 1 tbsp
Method :
Heat the oil in pan. My trick is I heat the oil in my hard anodized pan. Stir it around to coat my pan and then drain the extra oil out of the pan.
Add all the vegetables together. I like my vegetables crunchy so don't blanch them. If you like softer then blanch them a little or microwave for 4-5 minutes before using.
Cook the vegetables for 5-7 minutes, tossing often. Add ZAATAR, salt and red chili flakes. Cover and cook for extra 3-4 minutes for steaming a little. Don't do this if you already blanched your vegetables.
When cooked, remove from has stove. Squeeze lime juice and enjoy!
Uses : This stir fry can be used with Pita and Hummus, Rice Pilaf, Couscous, Pasta, Wrap with Greek Tzatziki, and even noodles.