Mock Starbucks Caffe Latte at home, anybody?
As an Amazon Associate and member of other affiliate programs, I earn from qualifying purchases.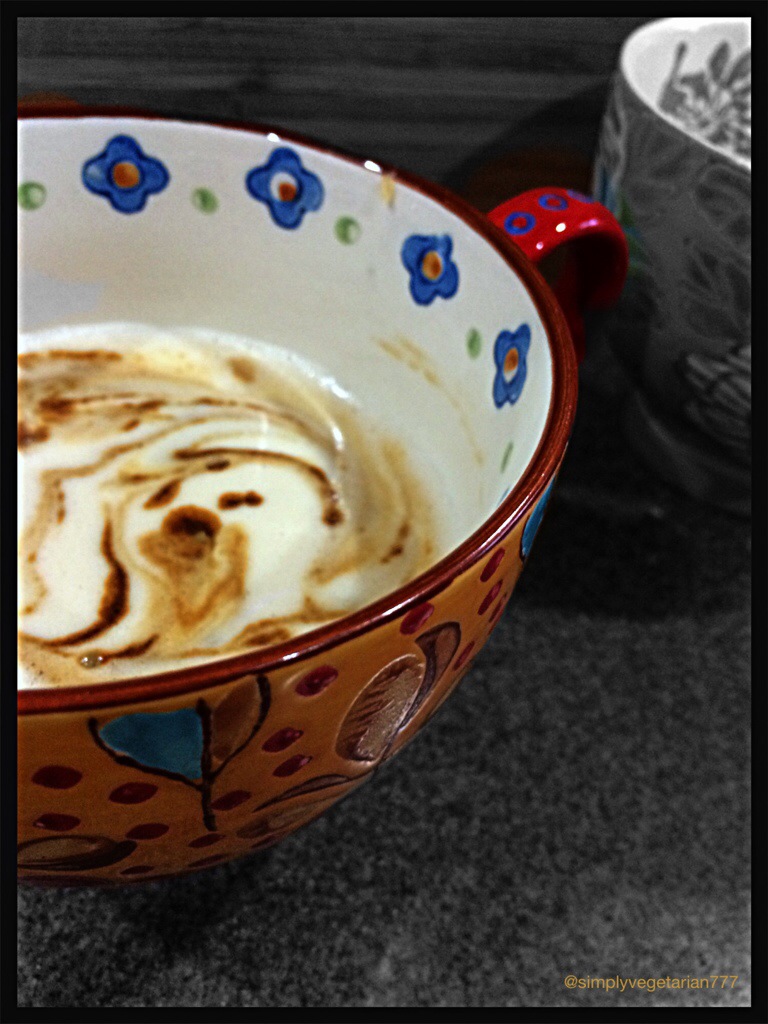 I kill myself everytime I pay $2.95 for a tall cup of Caffe Latte at Starbucks. Not anymore :). I can enjoy a warm cup of Hot Latte anytime at home now. Yessss :))). I love my caffeine and tannin. Coffee or Tea, bring my cozy corner and me time.
You want to know how I do it at home? Super easy, frothy and yumm. No fancy ingredients. Few already available in the kitchen and you have goodness in your cup.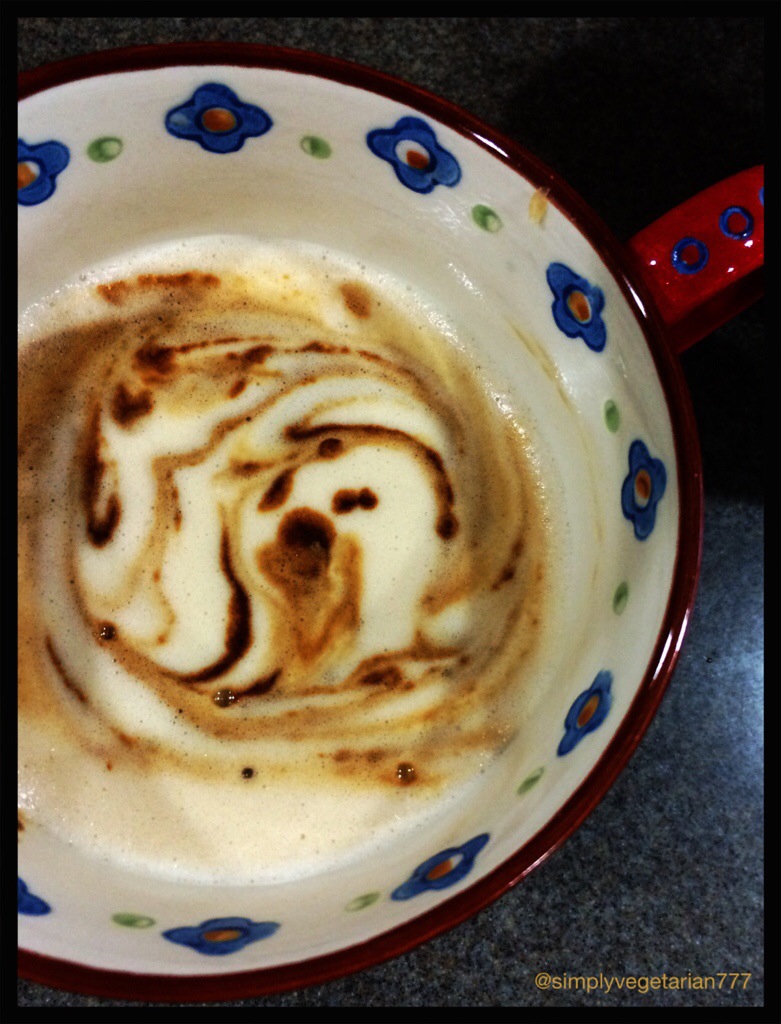 Kitchen Equipments Required : Blender, microwave and a cup.
Ingredients :
I make a small batch of this potion and keep it handy in my refrigerator for an easy to go latte any time !
For the liquid potion:
Instant Coffee powder : 3 tsp
Sugar : 2 tbsp or more to your taste. You may use Splenda or stevia also.
Half and half : 3 tbsp, you may use any kind of milk instead.
For the latte:
Water : 1 cup
Low fat milk or any other milk : 3/4 cup
You may use the proportion to suit your personal taste.
Method :
Add all the liquid potion ingredients in a blender and blitz for 2 minutes till sugar is completely dissolved in milk. You will get a very dark color potion. Store in a small container.

Wash the blender with water. Add water and milk to the blender. And blitz till you see a froth on the top. Mine is little brownish in the picture since I didn't wash the blender. See the picture below.

Pour this blitzed liquid very slowly, without disturbing the froth formation to the microwavable cup. Heat it in the microwave for 2 minutes. Take it out. Add 1tsp to 1&1/2 tsp of coffee potion to this with a spoon and swirl it lightly to incorporate. You will have a personal cup of Cafe Latte ready to sip 🙂
Do let me know if you try this!
Sonal
P.S : The frequency of my posts is going to get slower due to summer break and family visiting. I will keep popping in and out though. Have a super duper summer break!