No Bake Chocolate Cheesecake in a Dessert Bowl
As an Amazon Associate and member of other affiliate programs, I earn from qualifying purchases.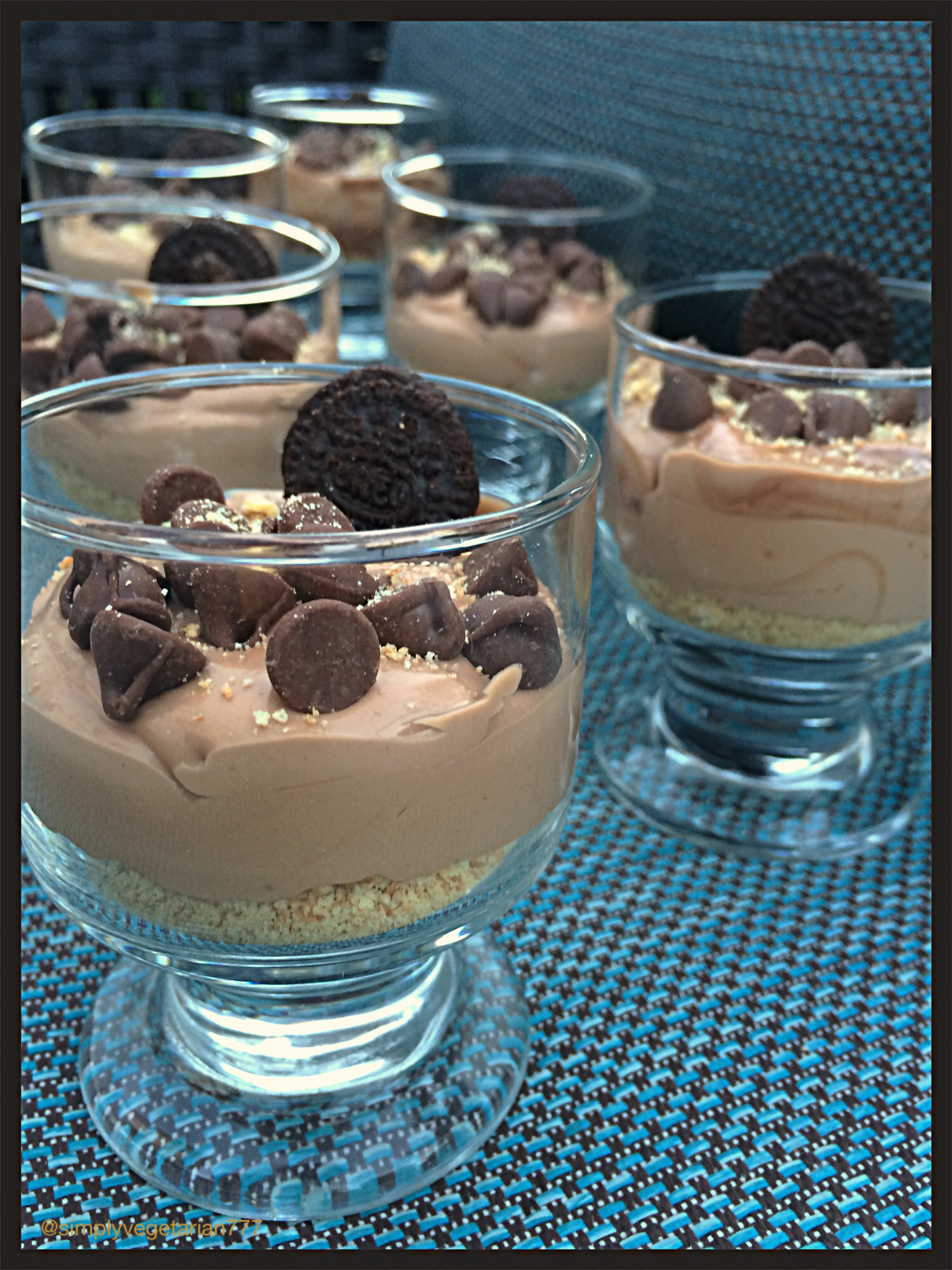 Aanya and Myraa , my 2 gorgeous princesses love cheesecake. On the other hand, Amit is not a big fan :). He would eat it but not from his bowl. A spoon in his hand and dig in everybody's bowl ;). He loves his ice cream though.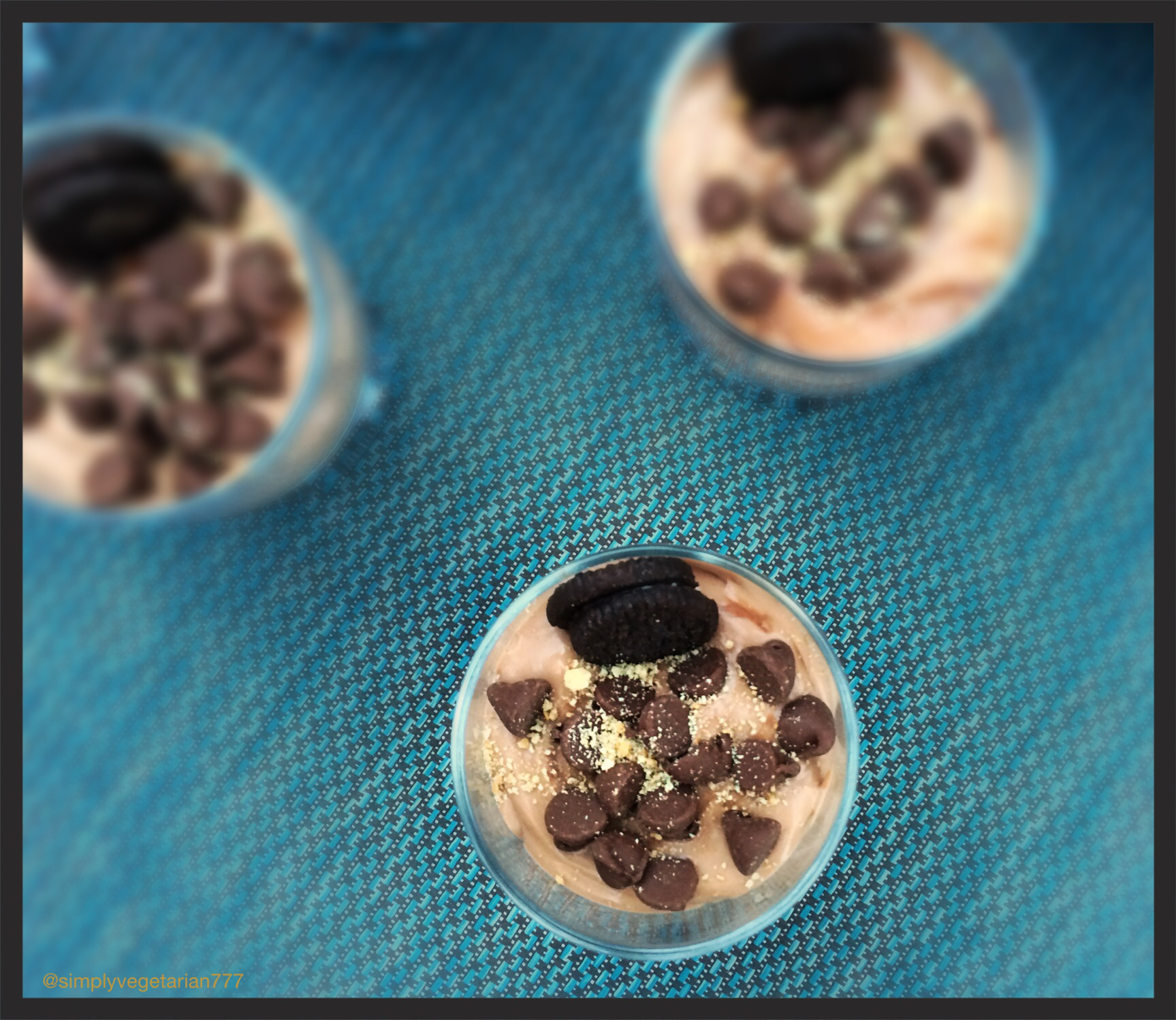 I didn't want to bake the cheesecake. So I did a cheat errr cheesecake. It's all about tasting like a cheesecake, my kids don't care if I bake it or whip it!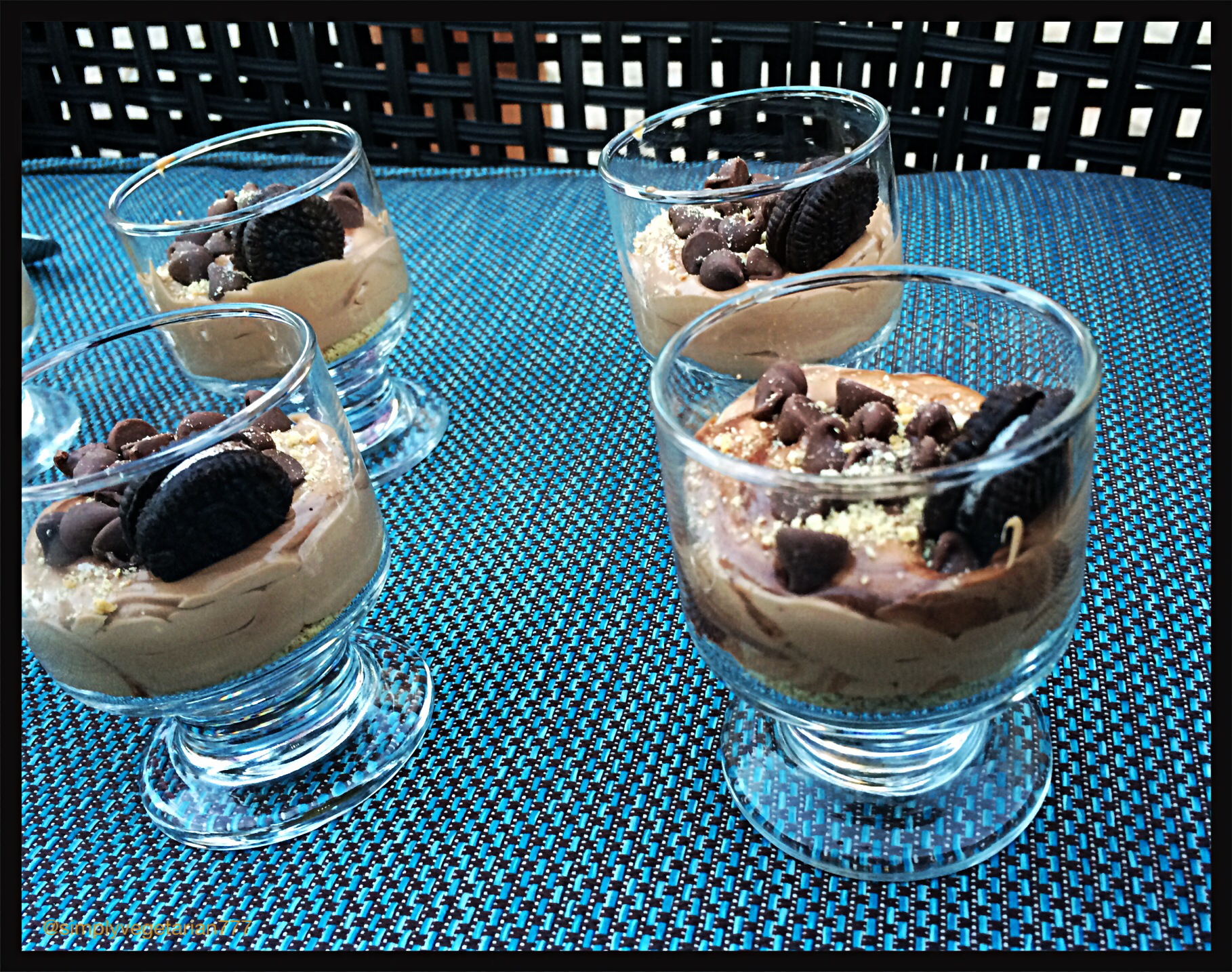 A quick fix dessert which is oh-so-no-effort but still oh-so-gourmet. Don't you agree? Does it look fancy or not? Oh yes, it's rich. Some dishes are better that way! Yes, it's coming from me :).
Whip and Chill and Dig!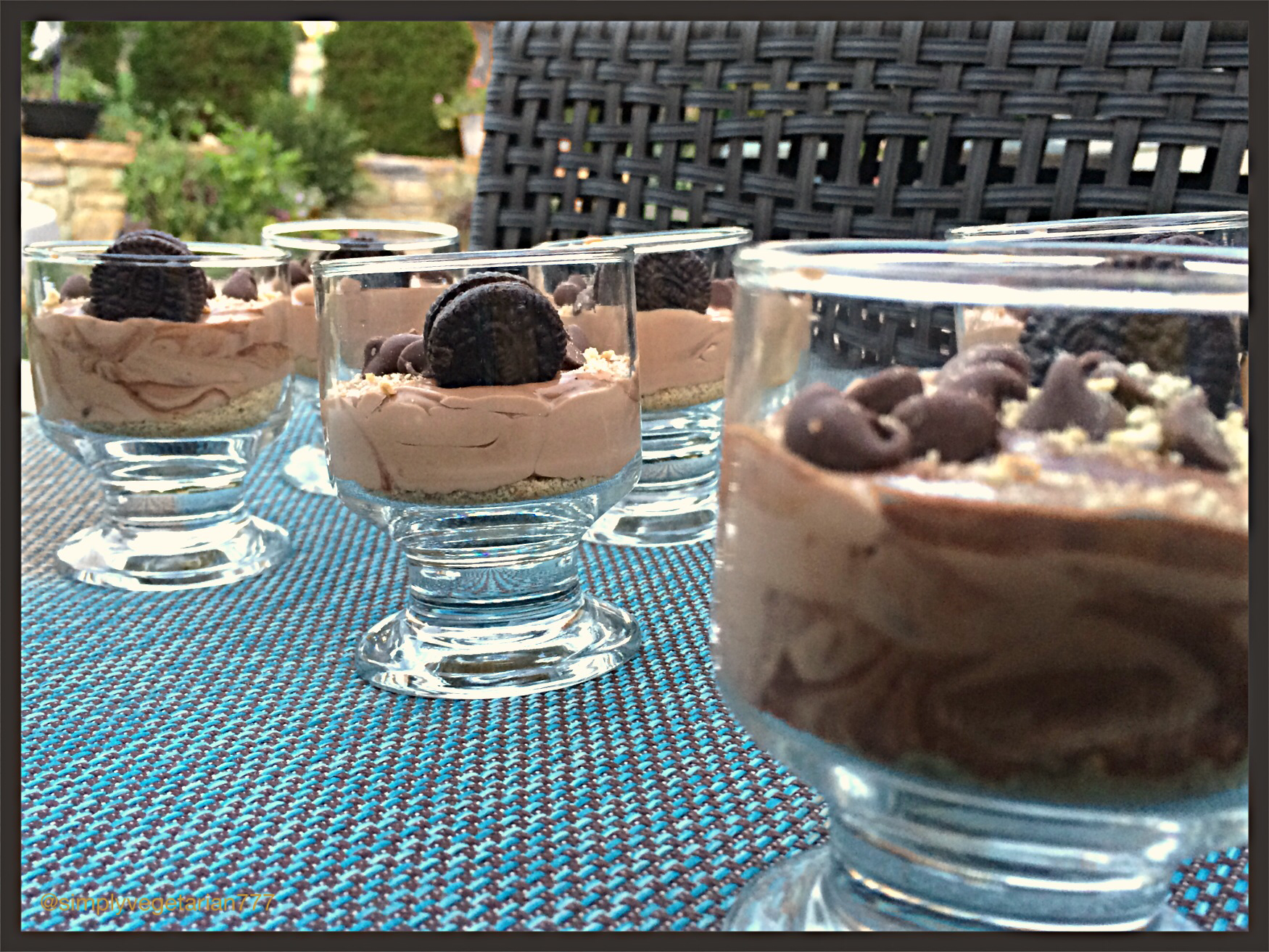 A cheesecake is a cheesecake is a cheesecake and that my dear friends, is a cheesecake.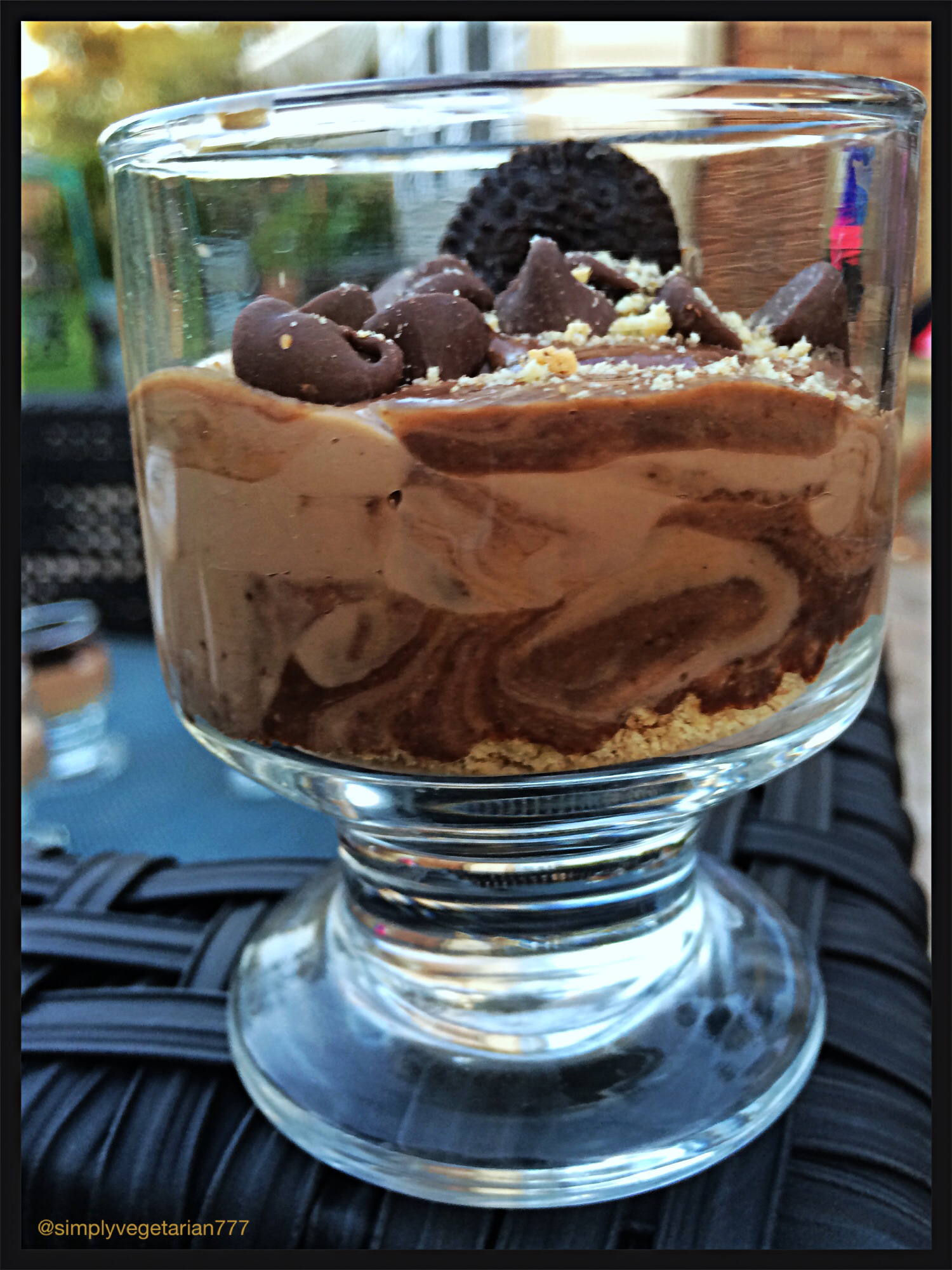 So, what do you think of this one?
Taking it to Angie's Fiesta Friday with co-hosts Prudy and Naina
Get Set Ready !
Yields : 6 servings
Kitchen Equipments Required : Blender or Electric Egg beater,
Food processor or plastic bag and a rolling pin, small dessert bowls.
Ingredients :
Graham crackers or Chocolate Cookies, crushed fine into powder : 9 tbsp + 1 tbsp. You may crush them either in the food processor or put them into a plastic bag and crush them with rolling pin.
Cream cheese : 225 gms or 8 oz (1 packet), at room temperature.
Chocolate sauce : 6 tbsp. You may make your own quick fix chocolate sauce by dissolving chocolate chips in hot cream or milk.
Chocolate chips : for garnish, optional.
Mini Oreos or Chocolate Wafers : for additional garnish, optional.
Sugar : optional if you want your cream cheese sweeter. Chocolate sauce adds enough sweetness.
Method :
Take the blender and add the softened cream cheese and chocolate sauce to it. Blend till these 2 become one and cream cheese becomes fluffed up. Alternatively, you can whip these two in a bowl with electric egg beater.

Take the dessert glasses. Start layering. Add 1&1/2 tbsp of crushed cracker/cookie and add to the dessert cup. Press it down hard. Prepare all the dessert glasses similarly.

Now divide the cream cheese mixture equally into 6 dessert cups.

Top each dessert cup with chocolate chips, some sprinkle of crushed crackers/cookies and finally "feather in the cap" : Mini Oreo Cookie or Chocolate Wafer.

Chill for few hours and Serve!
A perfect party pleaser, kids favorite, an extremely rich and delicious dessert, loved by all!
Sonal