Orange Ginger Cinnamon Abelskiever / Donut Holes / Appe / Gulgule
As an Amazon Associate and member of other affiliate programs, I earn from qualifying purchases.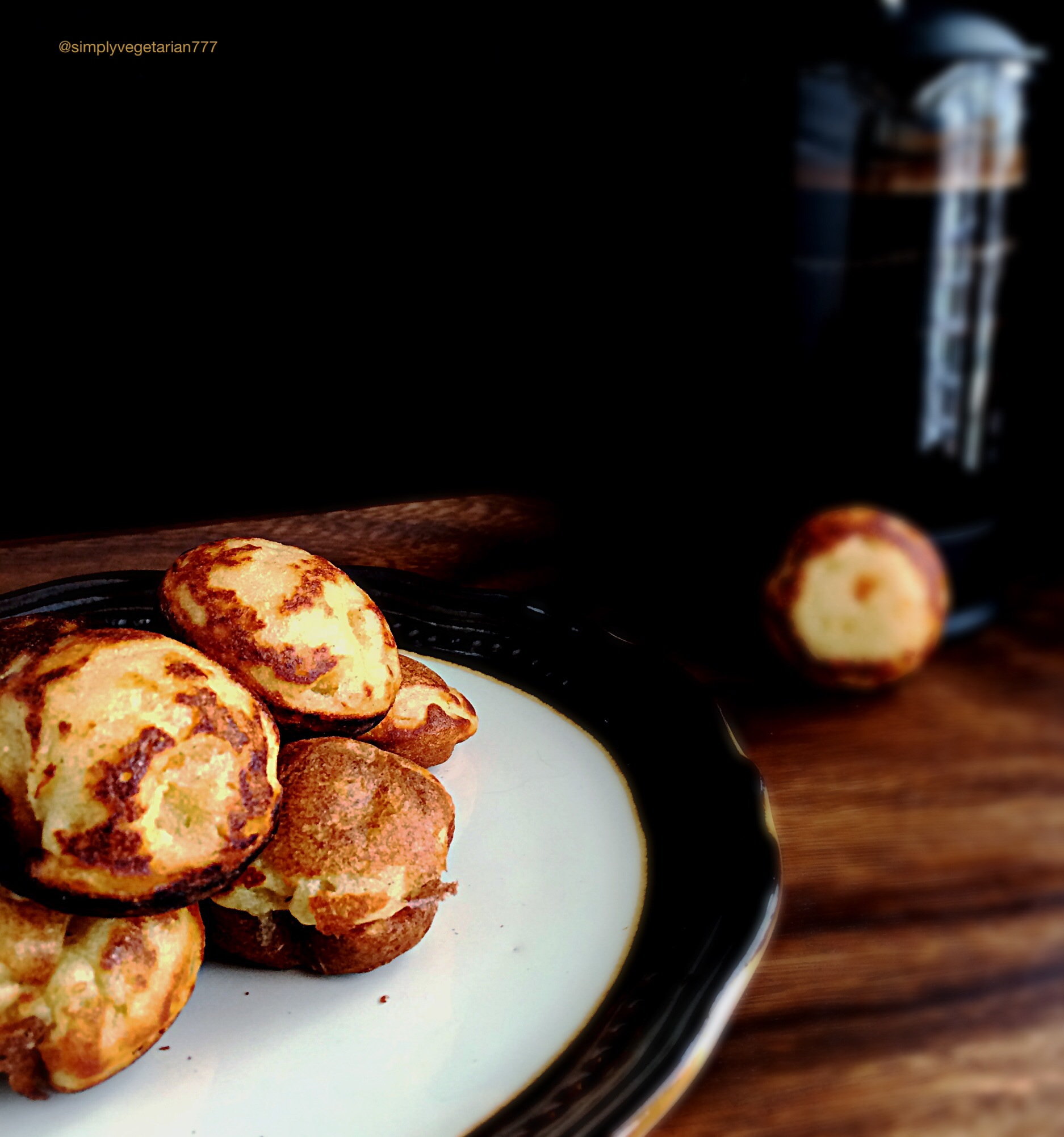 Yes! You read it right. So many …/…./…/…/… One dish for me and that is how I relate it to different names around different cultures. Thanks to blogging that teaches me terms and relevance at every step.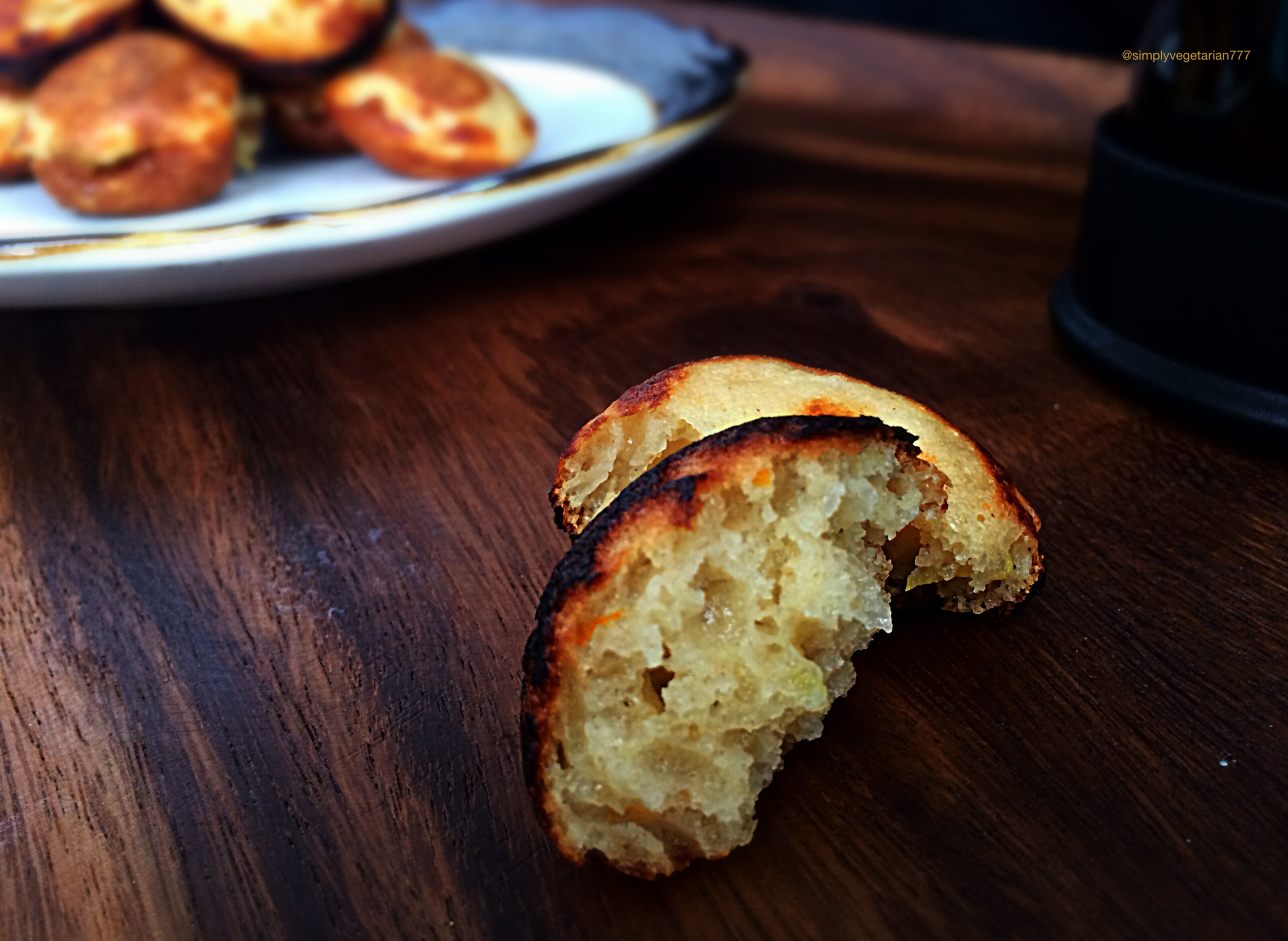 Till sometime ago, I wasn't even aware of this wonder pan called Paniyaram or Appe pan. When I discovered the health benefits of cooking in this pan, cutting back on oil while frying koftas, wadas, fritters etc, this pan comes sooo handy. I suggest this pan to all the people who are health conscious and want to enjoy the food, with lesser guilt. Balance is the world! Or should I say, Have your cake and Eat it too!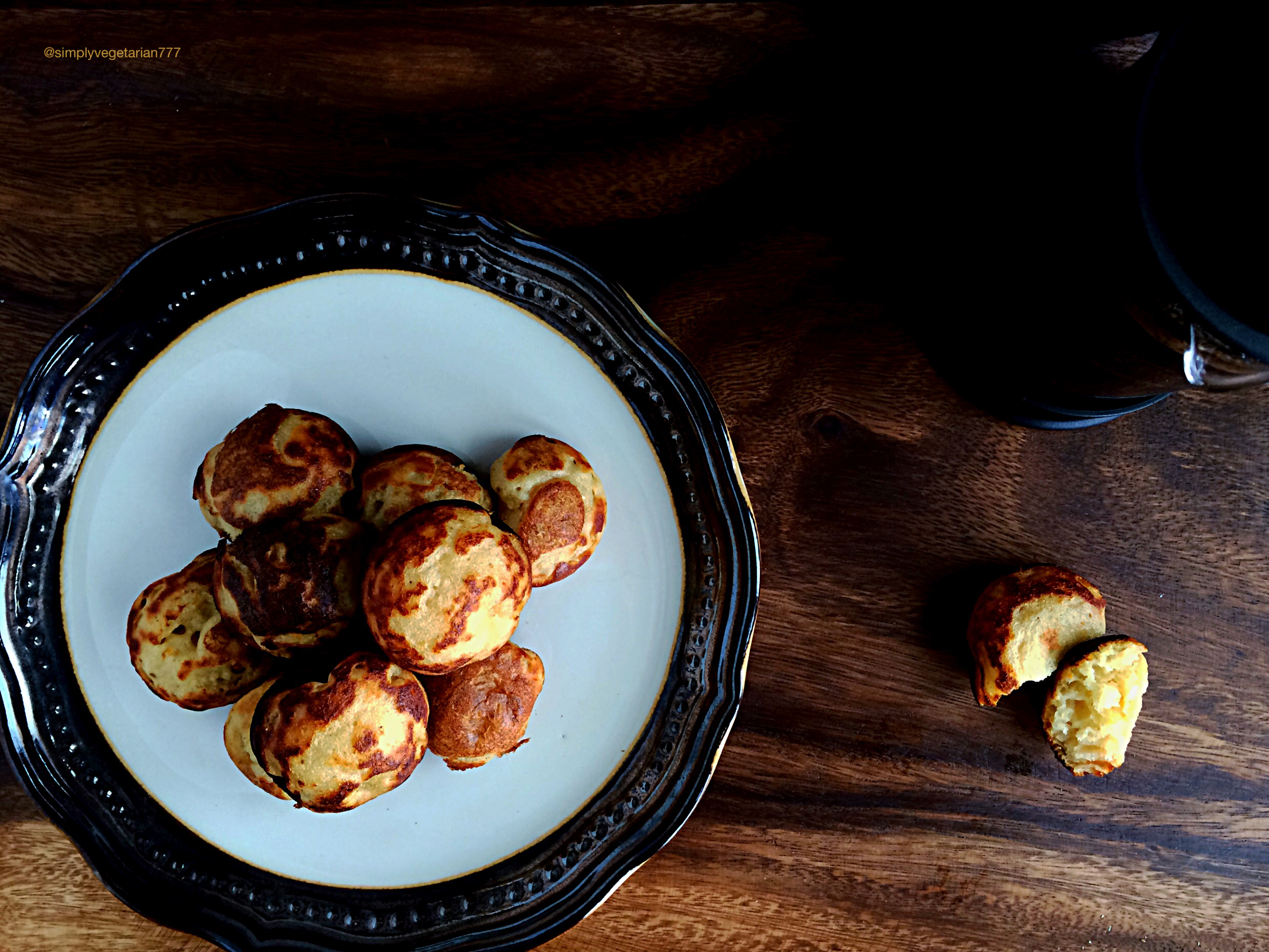 The wiki says, Abelskievers mean apple slices also called "appleskives" are traditional Danish pancakes in a distinctive shape of a sphere. Somewhat similar in texture to European pancakes crossed with a popover. These are solid like a pancake but light and fluffy like a popover.
The Kuzhi paniyaram (Tamil: Kuzhi paniyaram); Paddu (Kannada); Guntha Ponganalu (Telugu) is a Tamil dish made by steaming batter — traditionally made from pulses (specifically black lentils) and rice using a mould. The batter used is the same as that for idli and dosa. Kuzhi paniyarams can be made sweet or spicy. Since fermented batter is used, these come out super soft and melt in the mouth, just like Their Danish cousins Abelskieves.
Do you see the similarity in the texture?
In Northern India, we make Gulgule or Pua, using whole wheat flour and yogurt and deep fry these like Beignets. Beignets are fried sweet fritters made with dough risen with yeast and then dusted with sugar. Very popular snack in New Orleans, Louisiana.
So I combined, quite a different ideas and made my Cardamom n Saffron Gulgule last year, using this pan. It was time to try different flavor now and when the afternoon, snowed in cravings call, the pan and batter is in action.
Here is how I made these!
Orange Cinnamon Flavored Abelskievers / Donut Holes / Paniyaram / Gulgule
Kitchen Equipments Required : bowl, stirring spoon, Abelskiever / Appe / Paniyaram pan, lid to fit the pan, a kitchen towel to grease the pan, wooden fork or stick to flip the munchkins
Ingredients
Whole wheat flour : 1/2 cup
Yogurt : 1/2 cup
Water : 2 to 3 tbsp
Orange zest : 1&1/2 tsp, freshly grated
Cinnamon powder : 1/2 tsp
Ginger : 1/4 tsp, freshly grated
Sugar : 4 tbsp
Baking soda : 2 fat pinches
Oil to grease the pan
Method
1. Take a bowl. Add all the ingredients to the bowl besides baking soda and water. Mix well.
2. Now add water 1 tbsp at a time to make a thick pancake / Malpua consistency.
3. Add baking soda and stir well.
4. Grease and heat the Abelskiever / Appe / Paniyaram pan on medium heat.
Note : The batters with sugar get burnt "look" way too fast. So keep the temperature of the flame low.
5. Add table spoon full of batter in each mould. Lower the flame further. Cover with lid and cook for a little more than a minute.
6. Remove the lid. Flip the munchkins with wooden stick or fork carefully. The batter on the top might still be soft, but that's okay.
7. Cook uncovered for another 45 seconds to 1 minute till it is lightly browned.
8. These are ready. Soft, cloud like pillows of citrusy flavors and warm and melt in the mouth.
I ate mine with a cup of pressed coffee!!

Picture of the Pan for those who are interested!